Somewhere between 2006 and 2010, as Trinidad and Tobago's football stock fell on and off the field—and, as always, the decline in one was linked to happenings in the other—a group of influential members allegedly decided that change was necessary.
Then Fifa vice-president and Trinidad and Tobago Football Federation (TTFF) special advisor Jack Warner was not heavily involved in the local game at the time and already spending more time in government politics.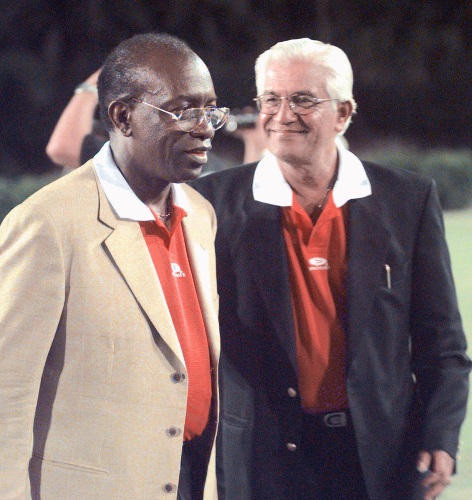 And there were unsavory revelations about football president Ollie Camps' management, such as his creation of a parallel TTFF organisation, registered as a sole trader enterprise—even as the virtually bankrupt football organization grappled legally with bonus claims from its 2006 World Cup players.
Some members, according to the tale, were adamant that Camps had to go. Still, they thought it best to broach the idea with Warner first.
Warner's supposed response was straightforward: "Tell me how you paying the 15 million [dollars] the TTFA has for me and you can do what you want after that… Otherwise, leave Ollie right there!"
Whether that story is fact or fiction, it is true that the TTFA's debt management (or lack of it) has been a significant issue for over a decade and the cornerstone of campaigns by successive presidents Raymond Tim Kee, David John-Williams and William Wallace.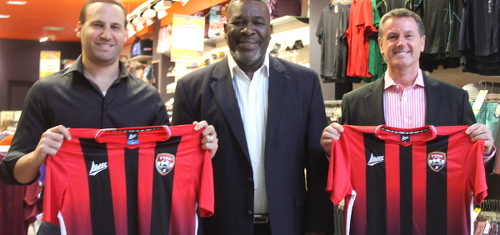 And, of course, the football body's perilous financial state was cited as the reason for Fifa's imposition of a normalisation committee on the two-island republic in March 2020.
Last week, normalisation committee chairman Robert Hadad, via trustee Maria Daniel, suggested that although Warner is now persona non grata within Fifa's sphere of influence, the disgraced official's playbook might still be in use.
"[…] If the time is not given to the Normalisation Committee and the current management team to implement the steps outlined above, the success of this restructuring effort will be at risk," stated Daniel, in a letter to creditors on 16 December. "[…] Legally the payments to the creditors can be made on or before 28 March 2023.
"If no agreement can be reached with the financier before the end of the six-month period, the Proposal shall be deemed to have failed."
On 28 September 2022, High Court Judge Devindra Rampersad accepted a proposal by TTFA's appointed trustee, Daniel, and agreed with the football body's creditors on a debt repayment plan of 60 cents on the dollar—for all claims over TT$200,000.
This offer centres on a US$3.5mil loan by an unidentified party, widely believed to be Fifa, to the TTFA, which must be repaid within 10 years.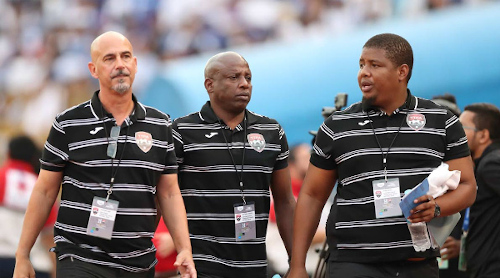 The TTFA has until March 2023 to live up to this promise, although Daniel initially promised to pay TT$200,000 before Christmas. In keeping with that vow, the trustee asked all creditors to supply their bank details on 29 November.
This goodwill between the Normalisation Committee and the TTFA's creditors seems to be over already, and it has nothing to do with the behavior of the latter party.
Rather, on 10 December 2022, the TTFA members—via a motion by Trinidad and Tobago Football Referees Association (TTFRA) president Osmond Downer—summoned Hadad to an extraordinary general meeting. And, virtually from kick off, it did not go as the Fifa-appointee hoped.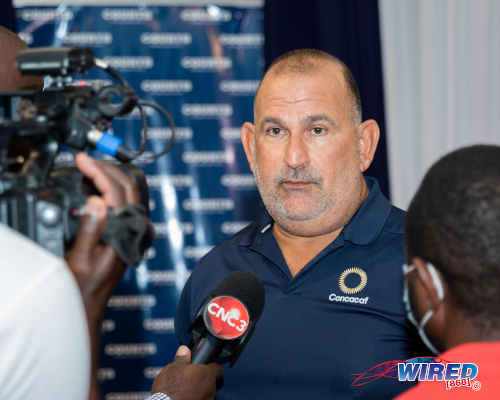 Hadad, as chair, started the meeting by revisiting his oft-repeated excuses for why—almost three years into a two-year mandate—his committee still has not completed its tasks.
Downer would have none of it.
Hadad: […] You will also recall that since its appointment, the Normalisation Committee has faced some serious challenges. Firstly…
Downer (interrupts): Mr Chairman sir, with all due respect, this is an extraordinary general meeting; and the only thing that can be discussed is the item… What you are doing sir, with all due respect, you are giving a chairman's opening address, which is not an item on the agenda.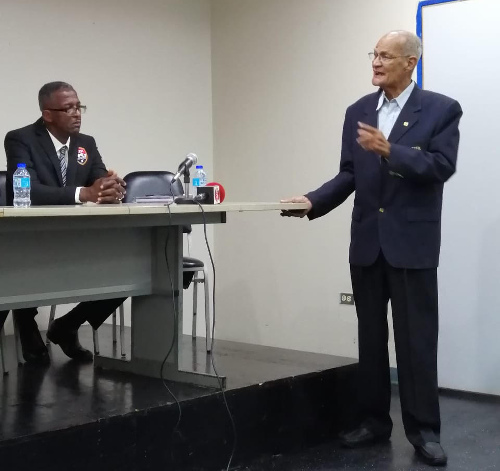 Mr Chairman, people say you cannot call the chairman to order—but that is not strictly correct… If the chairman is going against the constitution, the chairman can be called to order, which I am doing now.
Hadad (sounding exasperated): […] So you are saying the president is not allowed to make an opening remark, as per the constitution?
Downer: If you read the constitution, article 29 on an extraordinary general meeting […] says only the item on the agenda is to be discussed. What you are doing, sir, is giving a chairman's opening address, which is for an annual general meeting. We are to go straight into the item.
Hadad: […] I was giving the background of why we are here. But for the purposes of the meeting, I will not continue.
Downer (interjects): Correct sir.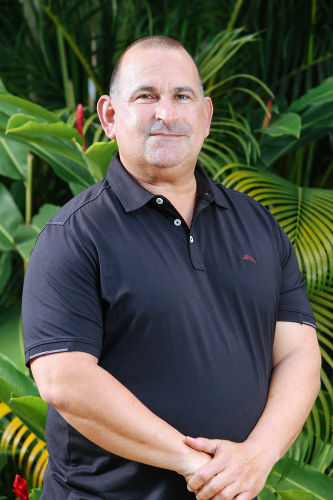 Downer's motion, signed by 26 of the TTFA's 48 delegates, stated: "Whereas Fifa had installed a Normalisation Committee in March 2020 to run the affairs of the TTFA, with a specific mandate to be completed within a period of two years ending March 2022, and whereas the tenure of this Normalisation Committee was extended for a further year ending in March 2023, and whereas the Normalisation Committee has had more than sufficient time to complete the mandate.
"Be it resolved that this Extraordinary General Meeting of the TTFA now strongly urge that the TTFA Normalisation Committee takes all steps to complete its mandate and to arrange for the election of a new Board of Directors to run the affairs of the TTFA as required by the Constitution of the TTFA, and that this be done in the shortest possible time, but no later than the month of March 2023."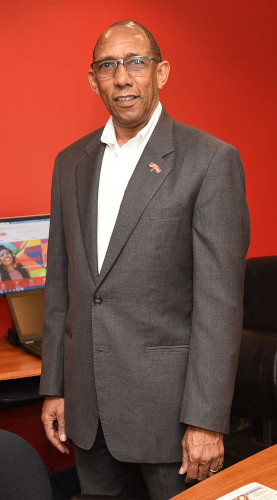 However, during the EGM of 10 December, Downer proposed two amendments. He suggested a confirmed date for Hadad's departure: 18 March 2023; and he replaced "urge" with "request".
Eastern Football Association (EFATT) president Kieron Edwards, a loyal henchman of wanna-be TTFA president and Terminix La Horquetta Rangers director Richard Ferguson, objected—as did Eastern Counties president Ian Pritchard.
Forever walking a tightrope between trying to crowbar Hadad out of office without appearing to slight the latter's employer, Fifa, Edwards said he felt that setting a specific date for the world governing body came across as "presumptuous".
Veteran Footballers Federation president Selby Browne's retort prompted giggles from the gathering.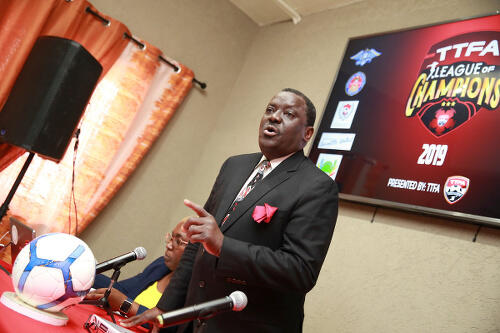 "Am I to understand from my good friend Mr Edwards—following the lead of Mr Pritchard—that you are suggesting that the Normalisation Committee at the end of its tenure can then implement an activity that they are required to do within their tenured period?"
Downer also brushed aside TTFA general secretary Amiel Mohammed's point that Fifa itself mandated Hadad's committee stay in place until 31 March 2022. The former administrator noted that the TTFA's constitution is not suspended and therefore members have the right to use it.
"The Normalisation Committee cannot go against the constitution of the TTFA," Downer retorted. "Fifa is a very careful organisation and Fifa will not go against the written constitution of one of its members.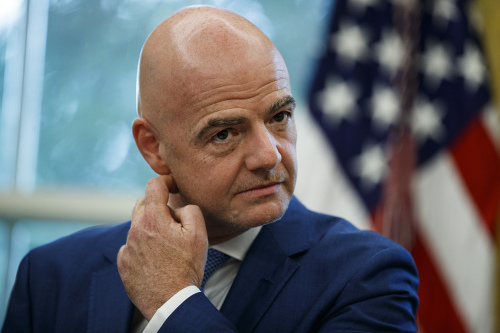 "You know why? The constitution [of the TTFA] from the very start and every amendment thereafter must be sent to Fifa for approval."
In the end, Pritchard and Edwards, along with 18 other delegates, voted to give Hadad and his fellow normalisation committee members until 18 March to vacate office.
Five TTFA members—including Trinidad and Tobago Super League (TTSL) clubs Prison Services, QPCC, and Club Sando—voted against the motion.
Downer insisted that Hadad and his team of Nigel Romano and Trevor Nicholas Gomez had more than ample time to complete their mandate.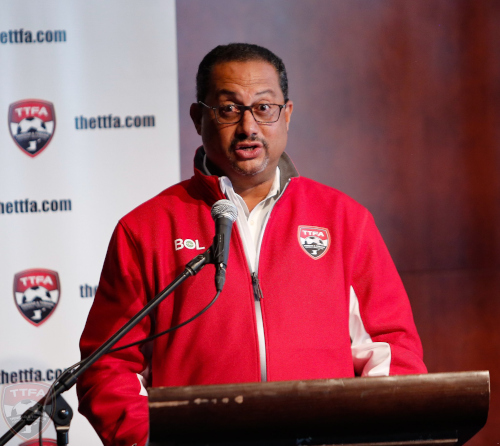 "Seeing about the finances was the most important thing [and] it was amazing to me that it took almost two years [for the Normalisation Committee] to appoint the trustee," he said.
Downer, one of the framers of the current constitution, also scoffed at Hadad's suggestion that it would take months to amend the document.
The TTFA, in tandem with Fifa, created and amended the football body's constitution before. Why would they need Hadad—whose grasp of the document remains patchy, at best—for help with that exercise?
"If there are any changes to this constitution, it won't take more than a few weeks to do—if there are any changes," said Downer, who also noted that the Guyanese football body amended its constitution after its normalisation committee departed. "Any changes you come up with sirs, according to the constitution, have to be approved by the general meeting. When it comes down to brass tacks, the change of the constitution is the business of the members."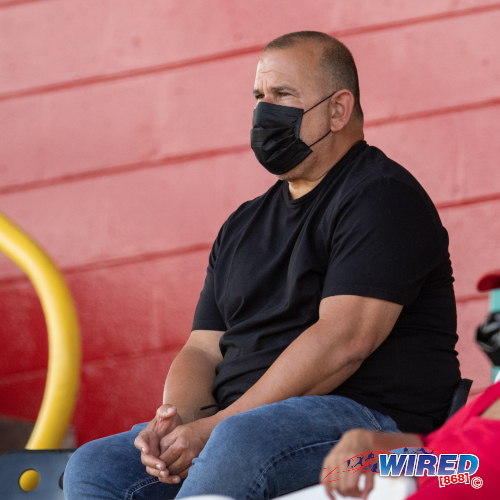 Downer's message to Hadad, Romano and Gomez—if not to Fifa itself—was unambiguous. And it was endorsed by over 80% of the membership at the EGM.
"You have had ample time, more than sufficient time," said Downer. "We now request that the Normalisation Committee calls an extraordinary general meeting of the TTFA on 18 March 2023 to elect a new board of directors; and that, Mr Chairman, will be the only item on the agenda for that meeting—when and if it is called.
"And I am putting it to you sir, constitutionally you have to call it!"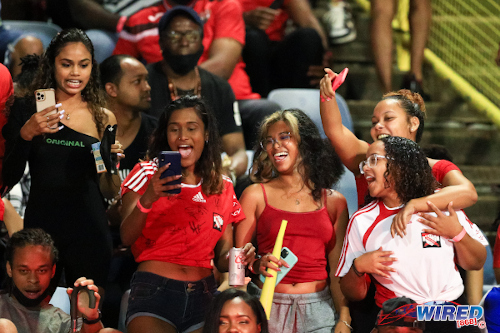 Hadad ended the EGM promptly after the vote. Chastised and spurned by the membership, the HadCo Limited co-CEO-cum-TTFA interloper looked elsewhere for help.
"If Fifa wants me to stay then they will have to address the membership," Hadad told the Trinidad Guardian on 11 December. "[…] Maybe [the TTFA members are] thinking that they can manage the process from here on and maybe they're right, but the trustee (Maria Daniel) will have to address that situation.
"Because at the end of the day, the way I read the Bankruptcy and Insolvency Act, the trustee must not only pay the debt but must form the organisation—so the organisation, the methods of procurement, the accounting systems and the manner in which they about it must be dealt with."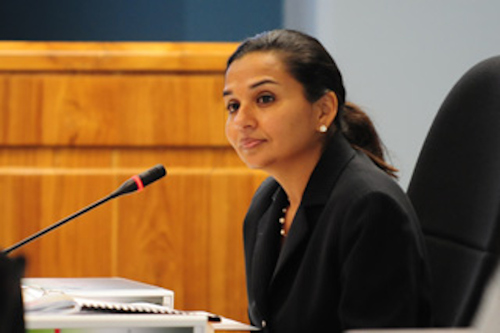 By the end of the week, Daniel rallied to Hadad's defence, arguably at the expense of the TTFA's members and creditors.
"[…] Whilst it would have been my greatest joy to commence payments to all approved creditors before Christmas Day, the recent developments raised at an emergency AGM held in early December (called by some of the members)," stated Daniel, "has raised some concerns by the financier as it relates to the non-financial requirements and terms and conditions of the financing.
"We would like to reiterate to the creditors, some of whom are members of the TTFA general assembly, that the Proposal laid out to the creditors and the courts is a process and not simply a payment to settle the legacy debt of TTFA.
"In addition to the settlement of the TTFA's outstanding debt, the proposal requires that the TTFA's governance be restructured and oversight strengthened so that the mismanagement that has happened in the past would not recur…"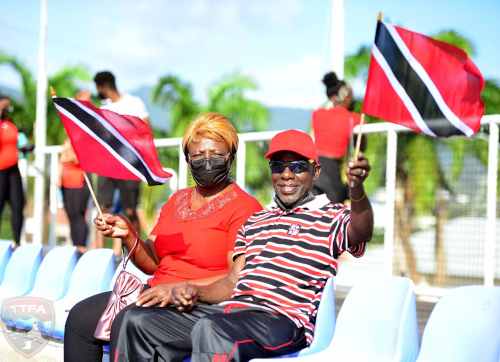 The letter went on to list four things to be resolved, supposedly before the creditors would be paid, which included: establishing "new procurement procedures for engaging suppliers", "proper governance" in contracting coaches and managing Fifa grants, "financial integrity" in the general management of funds, and "sound transparency practices".
Downer, who heads a trustees committee to oversee payment of the validated claims, felt it more than passing strange that the trustee suddenly found a hindrance to paying creditors.
"About four or five weeks ago, I was given the assurance by the office of the trustee that everything is in order and they will be paying out up to TT$200,000 to the creditors before Christmas," Downer told Wired868. "[…] The trustee herself said they were paying the creditors before Christmas; and, if so, that would have been done before all these so-called things in the letter.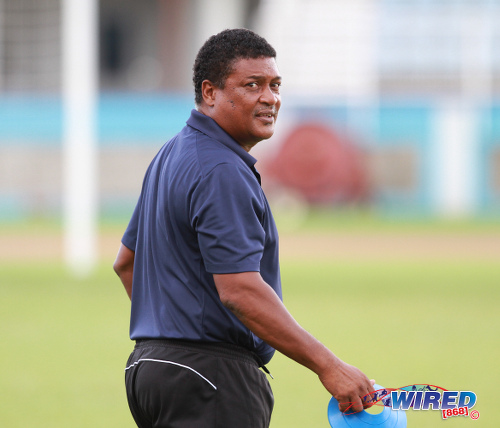 "The reasons that were given in the letter would have existed then and the money would still have been paid off."
The response from the creditors themselves was mixed.
"It's very straightforward—they want to ensure transparency and a proper working mechanism [to account for finances] so the past does not repeat itself," said one creditor, who spoke on condition of anonymity. "Lucky, I was not banking on this before Christmas. But I am on their side with this. All the T's have to crossed and all I's dotted."
Attorney Keith Scotland, who represents former Soca Warriors head coach Stephen Hart, was decidedly unimpressed.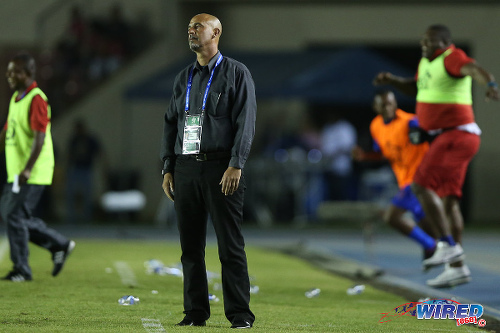 "I find that approach is a little too nebulous for me, although I understand the concern," said Scotland. "My client has done nothing wrong and has nothing to do with the domesticities of the TTFA—that right now is not my concern. He has a court judgment and I just want him to be paid.
"I understand the concern for good governance by the financier but my client deserves to have the fruit of his judgment… I would see my client as collateral damage [of internal TTFA politics].
"I await the next move patiently to see what my next move would be to get my client paid, which is my overriding concern."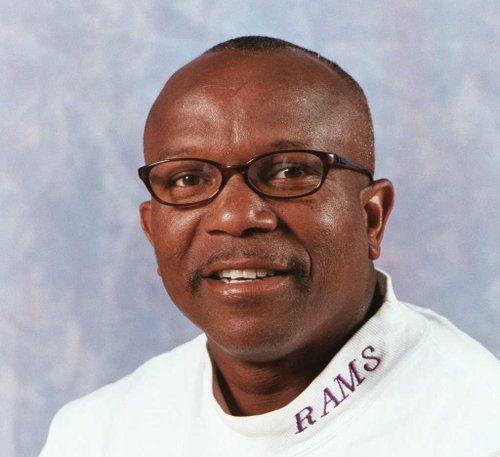 Former TTFA technical director Kendall Walkes, who was owed TT$4.8m but accepted their offer of TT$2.8m last year, described Daniel's letter as "diabolical".
"How can you withhold/penalize me from something tendered to me by the court because you've a beef with someone (perhaps) connected to the TTFA, on a matter totally divorced from my situation?!" Walkes asked. "Are we working according to the courts of Trinidad and Tobago, or according to an individual's mood—depending on 'which side of the bed he wakes up on'?
"I'm certain I speak for every creditor when I say that words cannot describe the levels of our frustration. I pray that someone looks in the mirror and finds it within themselves to do the right thing."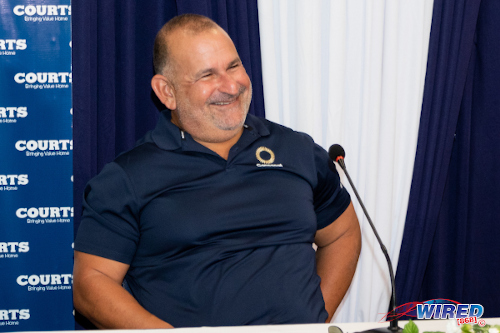 Another creditor, who also spoke on condition of anonymity, suggested that the Hadad-led Normalisation Committee might be leveraging the crucial financial injection from an undeclared guarantor, as a means of manipulating the TTFA's membership—or, at best, keeping them at bay.
He believes Daniel's objection has nothing to do with any supposed push for transparency and accountability within the organisation. Rather, he thinks Fifa is concerned about what administration might replace Hadad.
"I am assuming that Fifa has some concerns about what would happen if a new executive comes in March," he said. "So they are saying they won't pay until they are sure of what will happen in the future."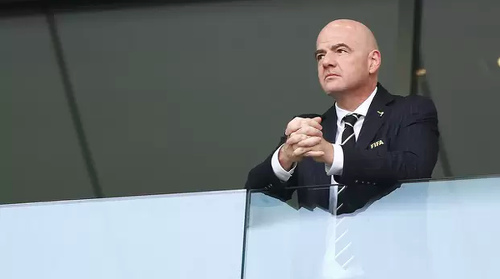 Ferguson, a defeated candidate in the 2019 TTFA presidential election, is viewed as an early frontrunner once the position becomes vacant—due to his relationship with an array of zones and football bodies through sponsorship, or the recent election of officials within his employ, like Northern FA president Ross Russell.
The anonymous creditor admitted that the TTFA owes him a "relatively small amount". And, unlike Walkes, he is happy to wait as long as it takes to get it—if that thwarts a presumed coronation for Ferguson.
"The same people asking the Normalisation Committee to leave are the ones who voted for the Normalisation Committee [to replace the last administration] in the first place," he said. "So why the rush for them to leave? Is this just a grab for power? I think the Normalisation Committee is concerned about who might be the frontrunner in a March election; and to be honest, I too am concerned with who looks to be the frontrunner.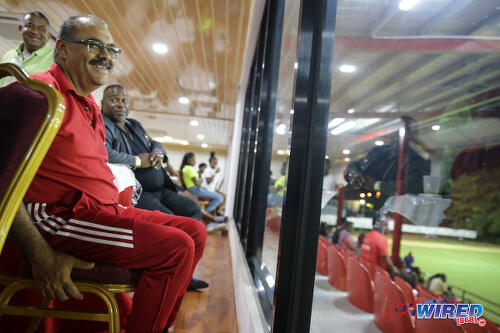 "[…] When you can stand on national television and hail [Rangers coach Dave 'Hoghead'] Quamina as one of the best coaches in the Caribbean, it is scary. Is Hoghead a future head of the TTFA's technical committee, or even a national coach? Would Kieron Edwards be his general secretary, or Rashby McPhie his head of referees?
"The modus operandi seems to be he will put anyone loyal to him in positions of influence and that is a concern for me if there is an election in March, because I am not hearing about any other slate. It seems he has an open pathway to take over the TTFA in March."
Eddie Dean, a Club Sando director and TTSL vice-president, explained that his vote against Downer's motion was out of fear for Hadad's potential replacement—rather than a vote of confidence in the current football boss.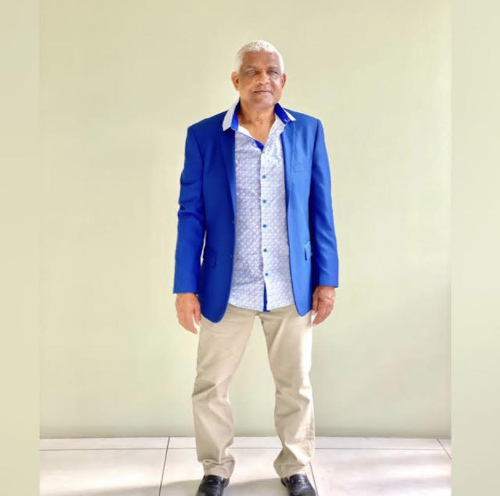 "What is the reason for rushing the election?" asked Dean. "What is there to gain or to lose by a March election?
"What can Ferguson do to put us in a better position than we are in now? Will he pay the creditors?"
Wired868 asked Ferguson to respond to the perception that the Normalisation Committee and/or Fifa is concerned about his potential bid to be TTFA president, as well as the suggestion that his electability hinges on his financial payouts to members—generally in the form of sponsorship deals.
He did not comment up to the time of publication.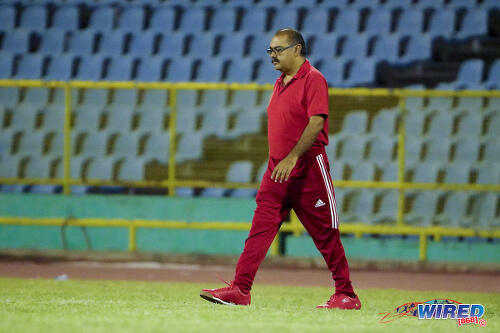 "For me personally, I think I am definitely uncomfortable with Richard Ferguson and his cohorts running Trinidad and Tobago football," stated the anonymous member. "So if a loophole is there to delay the inevitable, then go right ahead!
"Now, I am not in a position like Hart or [technical director Anton] Corneal with millions owed to me. So this [delay by the trustee] doesn't affect me in the same way. However, what I will say is seeing Richard Ferguson on the horizon waiting to step in [as TTFA president] is something I am very uncomfortable with."
Downer also heard concerns about a potential Ferguson presidency. He gave no personal view on the subject, other than to say it is "none of Fifa's damn business".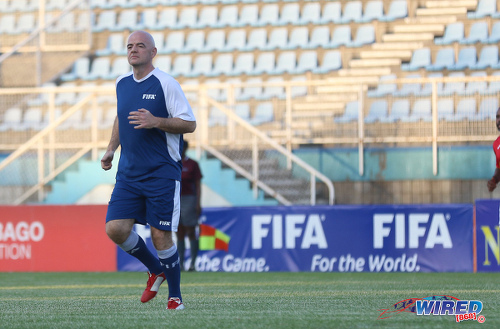 "Whoever is elected will be the choice of the general meeting, and the choice of the general meeting should be accepted," said Downer. "You cannot say from now that that person [elected as the next TTFA president] will be untrustworthy. You cannot say that we cannot be trusted to govern ourselves—that is a colonial attitude.
"What is going on right now is neo-colonialism, where the members don't have much say in what is going on in their own organization and their own country."
Instead, Downer suggested that the TTFA amend the constitution so as to remove some of the power given to its president. In particular, he pointed to article 39.1, which states: "the president represents TTFA legally."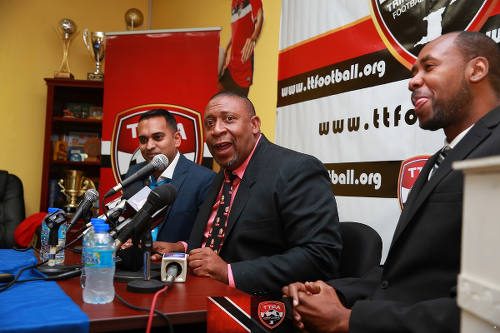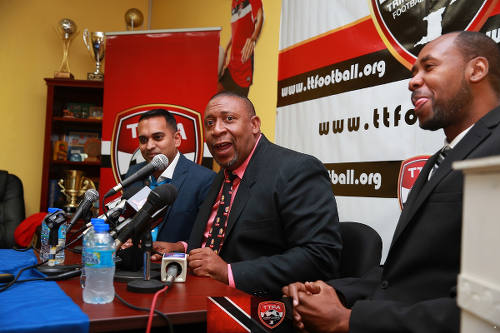 "This has caused trouble from Tim Kee days straight up to Wallace," he said. "Look at Walkes and Tim Kee. Or [Dennis] Lawrence who kept failing as coach but there was no performance clause in his contract from John-Williams. And then there was poor Wallace who signed all those contracts with Terry Fenwick, Peter Miller and Ramesh Ramdhan without the board.
"You have to remove that clause one time!"
At present, Hadad's days in charge of the TTFA appear numbered. However, without a loan to clear debts—presumably from Fifa—the local football body will be unable to satisfy creditors, who can wind up the organisation at any time.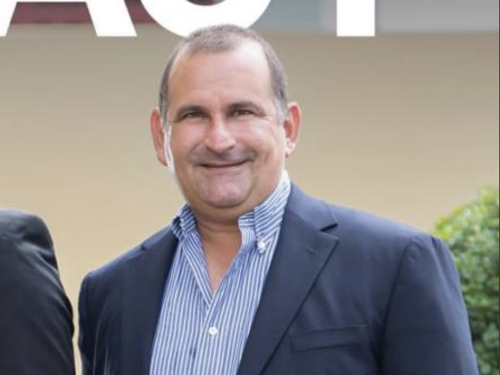 "We will know 55 days before 18 March (the timeframe necessary to call an election), if they intend to institute the constitutional decision of the general meeting," said Downer. "We shall wait and see what develops. If they don't (follow the instructions of the membership), we just have to bring it to the attention of everybody. Fifa would be ultra vires the constitution.
"Fifa has to be very careful about going against the constitution of a member."
Not everyone shares Downer's view that Fifa is bound to follow its own laws.
"I believe Fifa is the one to decide when Hadad leaves and not the members," said the second anonymous creditor. "[…] I think ultimately Fifa will have the last say, regardless of the constitution."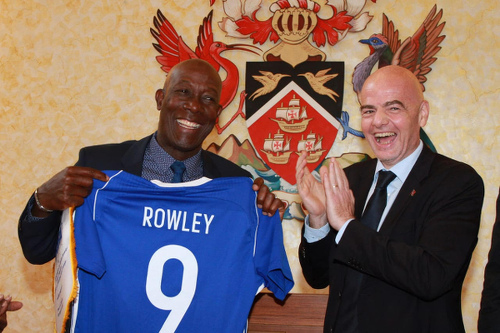 Downer said that there ought to be no concern about whether the interest-free loan to settle the TTFA's debt will be repaid.
At present, the local body receives an annual subvention of US$1.5 mil from Fifa. Since the TTFA has a decade to repay, it means Fifa has only to withhold roughly US$350,000 per year from the two island republic.
"If there are worries about whether they can trust a new TTFA board to repay the loan," said Downer, "is it then that the Normalisation Committee will stay in office for 10 years to make sure the loan is repaid?"
Downer insisted that his last comment was tongue-in-cheek. Maybe Fifa president Gianni Infantino would not find it so outlandish at all.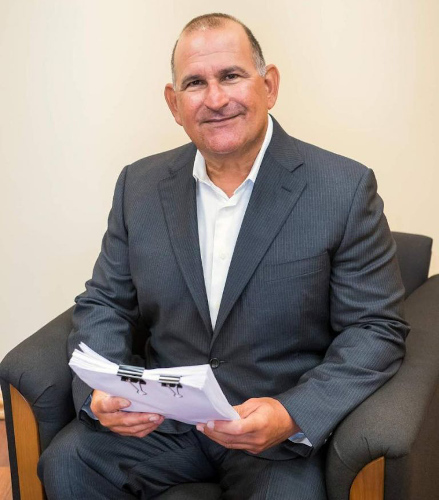 Would Fifa return the TTFA to its members? Would the membership fold, so as satisfy creditors?
Or would Infantino, almost three years after his takeover, allow Trinidad and Tobago football to go bankrupt if he cannot call the shots?
An uncharitable Christmas is ahead for the TTFA's creditors. It is anyone's guess what the New Year holds for the beautiful game in Trinidad and Tobago.
Hadad, like far too many presidents before him, appears happy to sacrifice the wellbeing of TTFA members once it keeps him in power. Warner would smile knowingly.
Wired868 has provided readers with solid, independent journalism since 2012. If you appreciate our work, please contribute to our efforts.
Support Independent Journalism