The Trinidad and Tobago Football Association (TTFA) must pay off a loan of US$3m (TT$20.1m) over the next 10 years to a mysterious benefactor—a repayment plan of essentially US$300,000 per year. It is a far rosier proposition than the previous scenario of 258 irate creditors and a debt of over TT$84m.
Decades of non-transparent, shady financial manoeuvrings fixed by a non-transparent, murky, backdoor deal. The irony is unmistakable.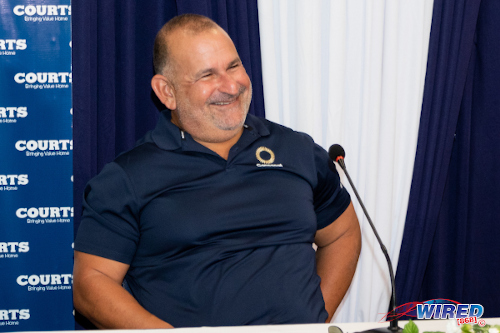 Can Satan cast out Beelzebub?
Perhaps that is a debate for another time. For now, though, the dark clouds appear to be parting for the local football body.
Exactly a decade ago, 13 members of Trinidad and Tobago's World Cup 2006 team sent a court marshal to the then TTFF's Dundonald Street office in Port-of-Spain to levy on the organisation for failure to settle their bonus agreement.
And, by and large, the stewards of 'the beautiful game' have been looking over their shoulder ever since—as debts, inexplicably, continued to soar until the present mark of somewhere between TT$26m and TT$84m.
Pause. Consider that again.
Creditors demanded TT$84m from the TTFA. However, after trustee Maria Daniel demanded 'proof of claim' and performed due diligence, the football body was found to be responsible for less than a third of that sum.
If ever the TTFA needed an example of the benefit of competence, surely it is that conversion–in a matter of weeks, no more–of an eye-opening sum to a figure which is quite manageable.
It took Fifa-appointed normalisation committee chairman Robert Hadad two years to hire Daniel. But at least he eventually did so—whether prompted by his Fifa overlords or not.
On the advice of his predecessor Raymond Tim Kee, former TTFA president William Wallace turned to controversial Englishman Peter Miller as his own debt relief plan. That move ended up almost adding another TT$10m to the debt.
And, in between the terms of Wallace and the late Tim Kee, David John-Williams pinned football's hopes on the shoddily-built Home of Football and a string of disastrous coaching appointments, after he axed successful and popular Men's National Senior Team head coach Stephen Hart.
The less said about the tenure of the late Oliver Camps, which gave carte blanche authority to disgraced former Fifa vice-president Jack Warner, the better.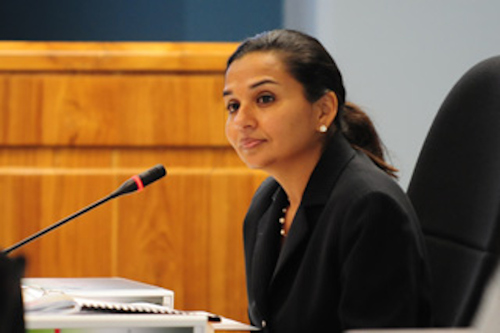 In less than six months, Daniel accomplished what a string of football presidents could not manage in over 20 years.
"Today was the start of the rebirth of the TTFA," Daniel told Wired868. "The journey has now begun. The TTFA now has the opportunity to restructure an association that, unfortunately, is an example of the consequence of the lack of good governance that plagues our country. 
"Personally, I believe in sport as part of the solution for our youth and crime problems and therefore this is important. It is important for our people, it is important for our country."
In the local football fraternity, there was collective exhaling, in which several representatives of the coaches and administrators who were owed substantial sums also participated.
"It has been a long journey but I am glad to reach the end of the tunnel—and there is light there," said attorney Melissa Roberts-John, who represents former technical director Kendall Walkes. "[…] In the end, we did not get everything we wanted but it is more than we expected going into the meeting. At least we are seeing some light."
The offer made by Daniel, in her capacity as the TTFA's trustee, was accepted unanimously today by the creditors. But that does not mean everyone is happy with it.
"How would Hadad and the trustees feel about losing 40% of their fees?" asked the representative for one disappointed creditor.
Walkes, who gave up a position at the US Virgin Islands to take up an offer by Tim Kee, was mere months into his three-year contract when he was fired by John-Williams. 
The Port-of-Spain High Court ruled that the TTFA owed Walkes TT$4.8m for breach of contract. However, after an initial offer valued at around TT$1.4m, the TTFA eventually settled with the former national player for about TT$2.8m.
Walkes described the outcome as 'disappointing on so many levels' and one that made him 'sick to [his] stomach'.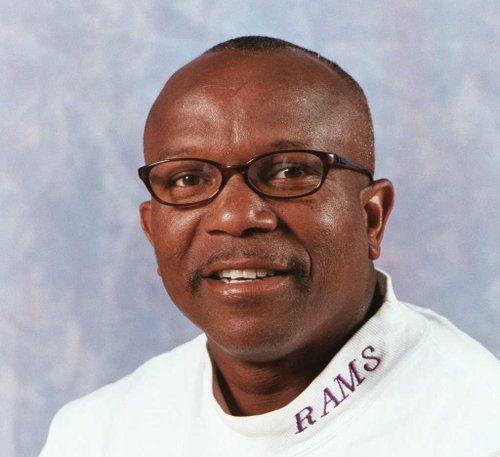 "This nightmare for me began in 2016 and, after seven years, four years post-judgement, you lose almost 50% of earned income," said Walkes. "If that isn't highway robbery, to use a kaiso phrase, I don't know what else it could be!"
Walkes wondered aloud whether the supposed Warner debt of TT$22.7m—which the former TTFF special advisor did not support with a formal claim—was inserted intentionally to give creditors unreasonably low expectations of what they might be paid, before being whisked away at an opportune moment for the administration.
"Akin to a political candidate who is in the race to split votes and with no chance to win," said Walkes.
Since Warner's claim is several years old, there seems to be little to suggest that his appearance on the initial creditors sheet was a ruse. However, over the years many of the TTFA's creditors have been given good reason to distrust the entity.
"This is a rotted carcass, the TTFA," said Walkes, who predicted that the local body would soon be back in financial trouble. "[…] It will happen again by World Cup 2026. The average Trini will say 'Boy, weh yuh go do?… Yuh still get something'. But that angers me even more. Many more lambs will follow into this pit!"
Trinidad and Tobago Football Referees Association (TTFRA) president Osmond Downer, for one, wants to help the TTFA remain debt-free and suggested several changes that might keep Walkes' prediction from coming true. Yesterday, he was nominated to serve on a trustees committee, which will help oversee the payment of the validated claims. (Former national coaches Marlon Charles and Leonson Lewis were also added to the committee.)
First, Downer noted that most of the TTFA largest pay-outs were for 'breach of contract' by the employer. However, there were no non-performing clauses in their contracts.
Essentially there were no safeguards for the association if coaches or other technical staff members performed below expectations. This, he suggested, must change in the future.
For him, though, the biggest problem is 'runaway presidents' who took full advantage of gaps in the TTFA Constitution.
"I have proposed a whole set of amendments to the normalisation committee and one of them is to remove a very damning paragraph in the article that deals with the president," said Downer.  "The first paragraph says the [TTFA] president is the legal representative of the association and it goes on to say he is the sole signatory.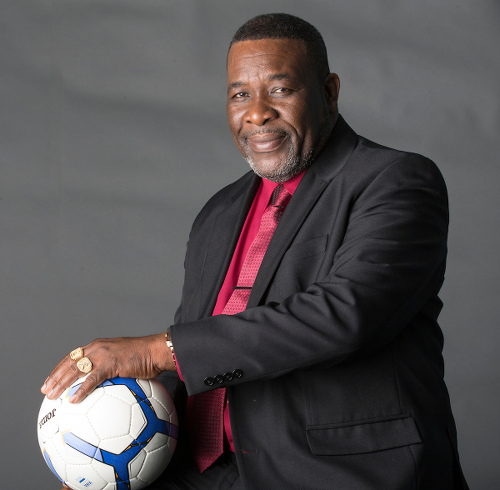 "I checked other associations like Australia and there is no such clause. Their constitutions have stuff like the president shall make sure the FA is well run, abides by the constitution, etc. In fact, all of the other member associations have a whole article dealing with signatories and none of them allow just one man or the president and his secretary—who is appointed by him anyway—to sign for something."
Article 39.1 of the TTFA Constitution states that 'the president represents TTFA legally' while article 41 states that 'the president represents TTFA legally and is entitled to sign for TTFA'.
Tim Kee, John-Williams and Wallace used those clauses to legally enter into an array of contracts without even the knowledge of their board of directors. Many of those poorly drafted deals cost the TTFA millions.
Downer also pointed to article 39.3, which states that 'only the president may propose the appointment or dismissal of the general secretary'. It was Wallace's crutch when even some of his fellow United TTFA colleagues baulked at his insistence that former referee department head Ramesh Ramdhan be appointed as general secretary.
"My suggestion is simple," said Downer. "The board shall appoint or dismiss the general secretary. Full stop. Only the president can propose to the board an appointee or a dismissal.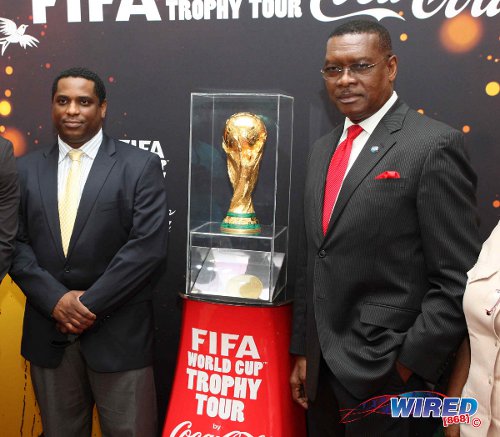 "In other words, the [TTFA] board, if they are not satisfied, can refuse to make an appointment and say to the president go back and bring another appointee."
Sometimes, the issue with the TTFA Constitution is not what was written but that the guiding document remained essentially silent.
Downer again referenced Wallace and the hot water he got into when it emerged that he had given Ramdhan a pay raise and contract extension without the knowledge of his board.
"Wallace claimed afterwards that he had the power to do that according to the Constitution," said Downer. "The Constitution said nothing about who determines the condition of service. So I would put in right after that, 'the board shall determine and agree the conditions of service for the general secretary'."
The remuneration of the general secretary is far from the only issue, with successive presidents using their role as 'legal officer' and sole signatory to also unilaterally decide terms on everyone and everything, from coaches and attorneys to advertising contracts.
Wallace's predecessor, John-Williams, refused to share the details of head coach Dennis Lawrence's salary with his own board. So, farcically, the board agreed a contract extension without even knowing what it was worth, whether or not the TTFA could afford it and if there was a non-performance clause.
Lawrence, who tied an all-time Trinidad and Tobago mark for consecutive winless games as coach, earlier this year successfully sued the TTFA for TT$2.6m—of which he will now receive TT$1.56m.
Unforgettably, Wallace was instructed by his board to offer specific terms to coach Terry Fenwick but privately agreed something altogether different.
"I would put in a new committee called the remuneration committee, which would determine the fees for employment based on comparisons with other jobs and so on," said Downer. "They shall then recommend salaries to the board… Presidents have been given too much leeway to make decisions that are too far-reaching. 
"I even think we need quarterly reports to the membership, rather than one every four years."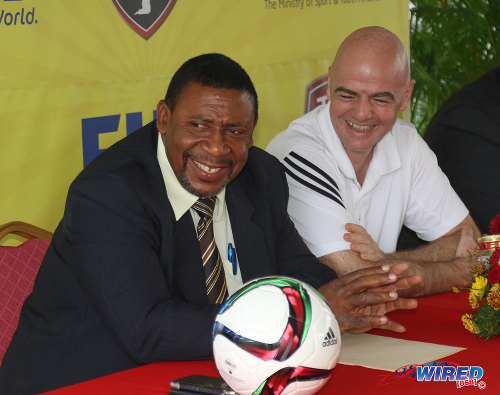 But what if the president, like John-Williams, simply refuses to give information—as was the case regarding arrangements with Lawrence and i95.5FM?
"The membership was not strong enough then," said Downer, who argued that one should not take the most pessimistic view of the future.
It was not an entirely convincing answer. But then perhaps today's meeting of creditors was a good omen for tomorrow.
"Today we were able to pay small creditors monies that were owed for years and to give coaches that have served this country some level of recovery," said Daniel. "We were able to increase the pay-out without disadvantaging any group, from a low of 38 cents to a low of approximately 60 cents to 100 cents on the dollar—whilst ensuring there will be funds to reinvest in the development  of football.
"Today was the start of the change."
The TTFA is now on the path to being debt-free. Whether it stays that way may hinge on constitutional reform and an alert membership, prepared to scrutinise financial statements and demand accountability from future presidents.
One can hope.
Wired868 has provided readers with solid, independent journalism since 2012.  If you appreciate our work, please contribute to our efforts. 
Support Independent Journalism