The Trinidad and Tobago Debates Commission and members of the public still capable of feigning surprise at local politics were in fits today after confirmation that Prime Minister Kamla Persad-Bissessar will not take part in tomorrow's Leaders' Debate.
Mr Live Wire himself almost exploded at breakfast.
"Honey, can you believe the Prime Minister who did not give herself a real Ministry, starts every notable address with 'I was advised', never opens herself up to questions in Parliament and always has a cold or a foreign assignment when something controversial kicks off will not put herself up for a live debate?! Eh… Now that I put it like that… Never mind, hon."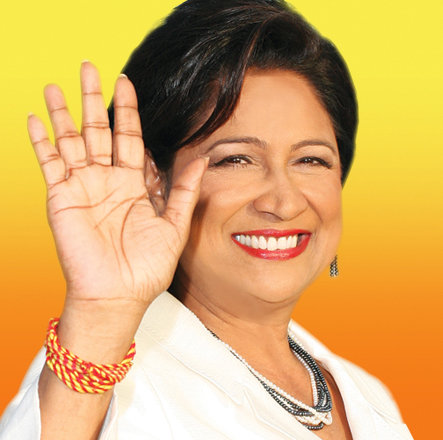 In an era where bogus CVs and con artistes are rife, a fake leader at the Leaders' Debate is par for the course.
And, to be fair to the Prime Minister, her abdication of duty pales in comparison to the permanently acting Commissioner of Police compiling a list of gangsters and handing it to NHA boss Jerlean John to deny them housing contracts rather than passing it to his finest lawmen to ensure they get long-term accommodation at Golden Grove.
So COP's Prakash Ramadhar, as mild and dynamic as baby food, will pretend to speak on behalf of the People's Partnership tomorrow. If Anil Roberts does not object, of course.
Benjamin Franklin, a noted inventor and politician and founding father of the United States, once said: "Believe half of what you hear and none of what you see."
Clearly, Franklin cheated death and is following Trinidad and Tobago's political scene.