If you are squeamish about seeing women being firmly put in their place, please look away now. Because those Trinidad Express ladies sure got what was coming to them.
Anika Gumbs-Sandiford apparently spent the last week tiptoeing around Attorney General Anand Ramlogan; an investigative reporter can never be too careful, after all.
It is not certain what Gumbs-Sandiford was up to and why she was targeting the AG. But the nosey reporter, who was a recent transfer window signing from the Trinidad Guardian, and her editor-in-chief, Omatie Lyder, came in for some hefty legal blows when Ramlogan found out.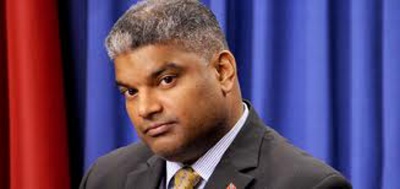 "Ms Gumbs-Sandiford repeatedly stated that she knew that my client (Ramlogan) would beat her (his wife Nalini Ramlogan) while he was drunk and that she 'was a victim of serious domestic violence and abuse'," stated a letter that was allegedly sent by Pamela Elder SC to Lyder on 5 September 2013. "She also stated that the most recent act of domestic violence occurred some two weeks ago. Mrs Ramlogan vehemently denied the spurious and unfounded allegations…
"Your journalist thereafter… informed Ms Abdool that my client was having an affair with someone who was living on the said compound and that he would regularly drink and beat his wife…
"She further stated that my client was 'a dangerous man'… and that her life was under threat as my client 'could kill her'. Further, that (Mrs Ramlogan's) body had bruises from constant beating occasioned at the hands of my client."
Elder supposedly stated that the baseless and malicious allegations were met with "clear and cogent denials" and warned that publication of such scandalous allegations and falsities would result in legal action against the Express and Gumbs-Sandiford.
"I have my client's firm instructions to take all such action as may be necessary to protect his good name," stated the letter, "and prevent him from being brought into odium and disrepute."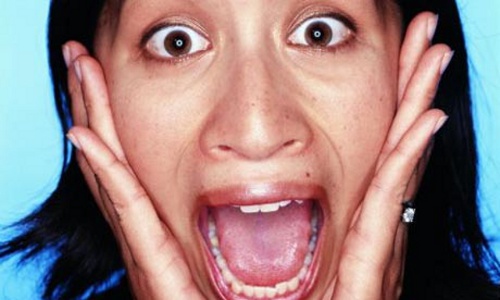 Mr Live Wire, who endured his share of legal jousting, can only dream of one day being able to afford such a robust and skilled legal mind to ensure that nothing bad is ever published about him.
Two days later, Ramlogan's wife dutifully followed her husband's lead, according to a second letter published by the Express, and made much the same points.
"Ms Gumbs-Sandiford informed my client (Nalini Ramlogan) that she knew she was the victim of serious domestic violence and abuse," stated a letter purportedly sent to the Express by attorney Jagdeo Singh, "and she stated that my client's husband was in the habit of drinking and beating her. She stated that she knew that the incidents of domestic violence were ongoing and the last incident occurred some two weeks.
"My client stopped Ms Gumbs-Sandiford from making any further statements, told her that she was misinformed and asked her to leave the premises."
Singh alleged that his client was "happily married" and supposedly ended his letter to the Express with the warning: "Please govern yourselves accordingly."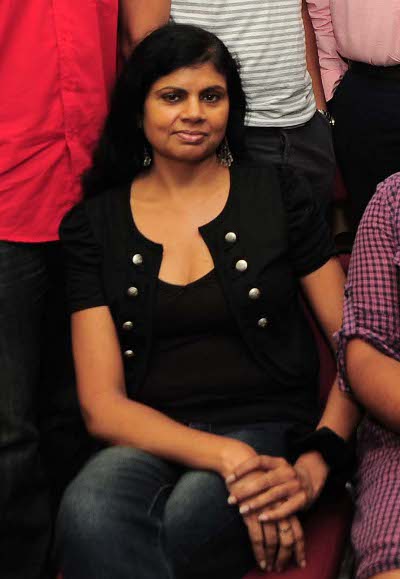 It was a good weekend for lawyers and a right hook to the head for Express' presumably naughty leading ladies. Beaten into submission, the Express had the good grace to pay homage to Ramlogan by publishing both legal letters. We will hear no more of this then.
Still, Mr Live Wire cannot help but wonder what story the Attorney General was so adamant about suppressing.