The Trinidad and Tobago Boys' National Under-15 Team clash with Costa Rica tonight was postponed due to bad weather, after a thunderstorm near to the match venue in the Dominican Republic.
The Trinidad and Tobago team were due to make their second appearance of the Concacaf Under-15 Championship, after a 2-1 loss to Honduras on Sunday. Costa Rica won their weekend outing 2-1 against Puerto Rico.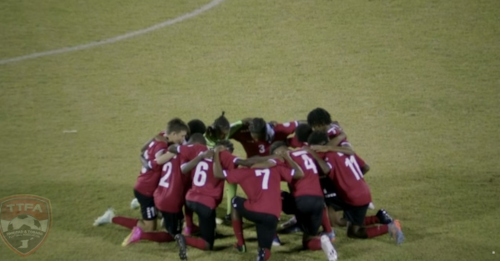 The weather had other plans though and, after more than an hour's delay, Concacaf conceded that the game would not be played tonight. Instead, it will be played from 2pm on Wednesday 9 August at the Felix Sanchez Stadium in Santo Domingo.
The young Soca Warriors are also rostered to play Puerto Rico on Tuesday 8 August, in what would have been their last group match.
Head coach Shawn Cooper had already submitted his starting team to face "Los Ticos" tonight and there were just two changes—despite having barely 24 hours recovery time from their opener against Honduras.
Malick Secondary schoolboy Keston Richards replaced Five Rivers Secondary student Elijah Diaz, while Goodwood Secondary midfielder Riquelme Phillips took the place of Fatima College playmaker Caden Trestrail.
Diaz is believed to be nursing a hamstring injury.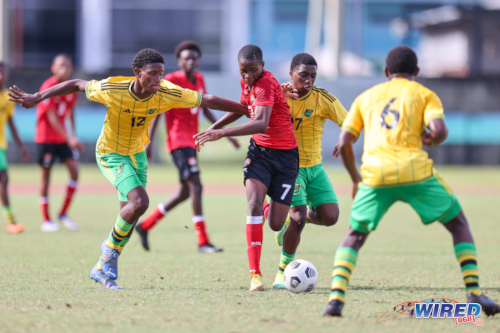 (Teams)
Trinidad and Tobago: 1.Mikhail Clement (GK); 2.Jeremiah Daniel, 4.Sheridan McNish (captain), 3.Adam Pierre, 5.Criston Gomez; 8.Nkosi Foncette, 6.Stephen Ollivierie; 13.Keston Richards, 15.Riquelme Phillips, 11.Akel Vesprey; 9.Jonathan Mason.
Substitutes: 18.Marcelo Phillip (GK), 7.Elijah Diaz, 10.Caden Trestrail, 12.Salim Soanes, 14.Josiah Simmons, 16.Isaiah David, 17.Joshua Miguel.
Coach: Shawn Cooper
Costa Rica: 1.Ian O'Rourke (GK), 3.Thiago Cordero (captain), 6.Johan Jiminez, 11.Abdias Acosta, 13.Ariel Rivera, 2.Yerlan Sosa, 7.Isaac Badilla, 9.Marcos Brown, 10.Kazmir Foster, 12.Gabriel Sibaja, 14.Adriel Perez.
Substitutes: 18.Brandon Campos (GK), 4.Jerry Alfaro, 5.Derek Rodriguez, 8.Sebastian Lopez, 15.Osman Palma, 16.Rolando Ruiz, 17.Jefferson Bennette.
Coach: Cristian Vella
Referee: Dilia Bradley (Guatemala)