Booty, you have probably heard, is in the eye of the beholder.
Ask Jack Warner. Haitian officials complained that the lion's share of US$750m—sent to Warner-controlled accounts by Fifa and a presidential candidate for the world governing body—never made it to the impoverished island, who were desperate for relief after a 7.0 earthquake in 2010.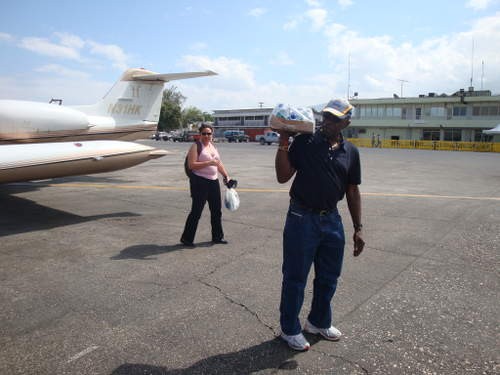 Or ask David John-Williams. If Mark Bassant's account is accurate, there were probably not inconsiderable sums of Fifa/ TTFA money stashed away in a bank account in Panama.
Or ask former PNM minister John O'Halloran. Or former Pan Trinbago president Arnim Smith.
That is why I am not at all optimistic about the chances of success of Prime Minister Dr Keith Rowley's proposed initiative to attempt to resurrect club cricket in Trinidad and Tobago and the region.
Opting for a euphemistic formulation, as politicians are wont to do, particularly in election season, he was careful to avoid the word. But 'resurrect' is le mot juste.
"The sport of cricket now," the current chairman of the Caricom Sporting Committee declared in Palo Seco on 28 July 2023, "is not what it used to be in our territories."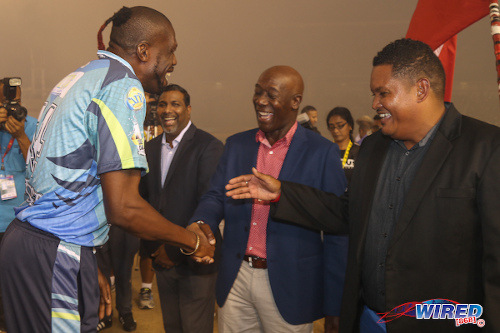 He never cited Tony Cozier, whose name Lloyd Best insisted years ago had to be first one on any list of all-time West Indies greats.
Listen, if you dare, to Danny Morrison and Daren Ganga and their current female co-commentators on the television. Or read what, since Cozier's passing, has been passing for cricket reports and commentary in the regional press.
Is Best's meaning not crystal clear? If, with Cozier, we could barely keep our heads above water—T20 World Cup victory in 2012 and the triple in 2016—what are our chances of survival in his absence?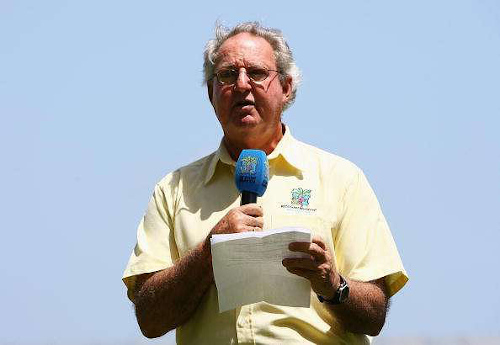 Dr Rowley cited CLR James' Beyond a boundary, in which the author describes the good old days when cricket ruled the roost in Port-of-Spain's Queen's Park Savannah.
Politician that he is, he deliberately declined to mention the graveyard that, day in day out nowadays, the once bustling hub of local club cricket has become. The little cemetery the Peschiers left near the racetrack all those many years ago has now expanded outwards to envelop the entire 250+ acres.
That story of mass retreat, shrinkage, abandonment is replicated in many areas around the country. The Honeymoon Savannah in Tunapuna is an example I know well.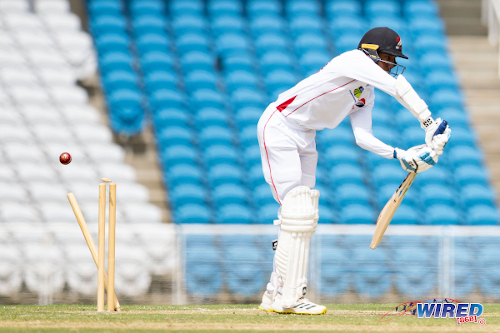 The PM takes no responsibility for any of that. Nor did he take, on the day after Rohit Sharma's India had humiliated Shai Hope's home side in the first ODI, any responsibility for the regional side's abject recent performances.
Indeed, he deemed it appropriate to take a sideswipe at today's players, saying that "[h]olding a bat and wearing a gold chain will not preserve our legacy."
And wishing to further distance himself from the mediocrity on display, he announced that he is "not in charge of West Indies cricket".
Vaneisa Baksh doubtless rejoiced at that news. In her column, which appeared in Wired868 the next day, the columnist sang the praises of Barbados Prime Minister Mia Mottley.
The cricket historian told the story of how she happened to tune in on the live broadcast of Mottley's address to the 22nd annual Sir Frank Worrell Memorial Lecture at the Cave Hill Campus.
Baksh was, she revealed, well pleased with the excellence of PM Mottley's presentation. The good lady "has a vision for true development, and (…) is decisive and intrepid, unafraid to chart new courses."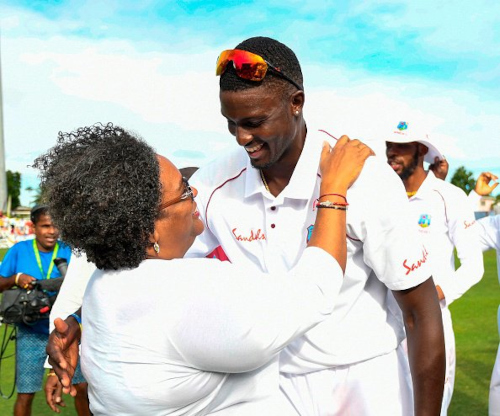 Moreover, we learn, Mottley was moved almost to tears on Tuesday by the discovery that only 600 tickets had been sold for Thursday's first ODI. She decreed forthwith that her government would pay for some 1,500 schoolchildren to see both games in Barbados.
"Which other prime minister," Baksh inquired rhetorically, "has ever made such a spontaneous gesture?"
"[I]f there should ever come a time when this moribund community should truly try to pull itself together again," she gushed, "Mia Mottley is the obvious choice for leadership."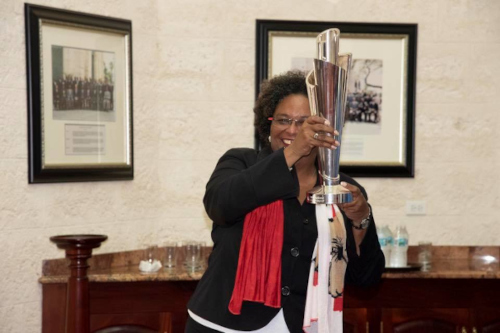 Well, maybe. But Dr Rowley has clearly given some thought to the question of how cricket in his own country—and, by extension, in the region—might be improved.
Presumably long in gestation, his initiative, which alas! qualifies more as 'plan' than 'gesture,' lacked the spontaneity Baksh seems to hold so dear.
Dr Rowley proposed to do rather more than ensuring that a couple thousand schoolchildren see two ODI matches. He told his audience he intends to provide, for three years in the first instance, "not insignificant grants to encourage the creation and sustenance of club cricket in Trinidad and Tobago."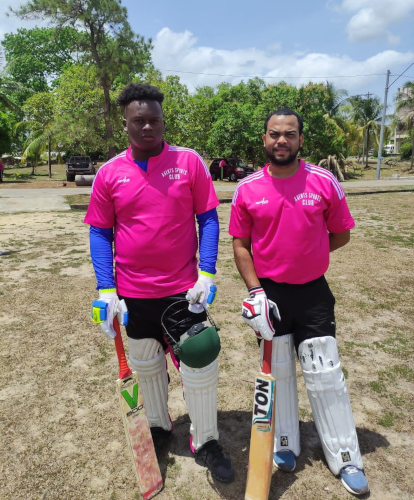 He proposed to ask the Finance Minister to create a generous fund to support domestic cricket. One focus, it seems, will be on training and qualifying—and incentivising—officials and administrators through, inter alia, The UWI's Sports Management programme.
According to the PM: "the intention is to encourage more young people at the primary school level into secondary school and into post-secondary school and create a foundation and increase the management capabilities at the club level and hope that will flow upwards in the sport."
Education did not speak at the function. Sport and Community Development did. The PM must know he can reasonably expect little help from that source.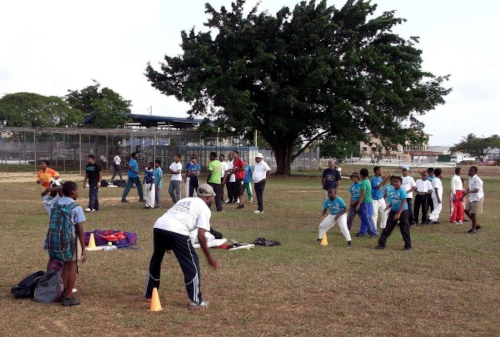 So has he taken the time to examine the root causes of the rot which manifests as sub-standard performance on the field of play? Has he grasped the scale of the problem he is committing to tackle?
Does he really think that throwing government money at the problem has any chance of solving it?
It is a valid question. Elections, after all, as Baksh took the trouble to point out, are just around the corner—it's the season of glad tidings and grand promises.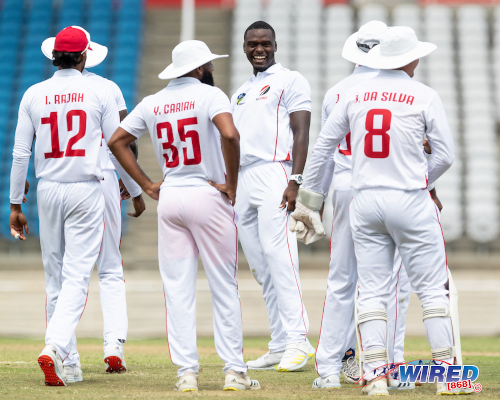 The simple reason is that administrators cannot make durable clubs out of nothing; membership, pre-dating the club, throws up those who will run it. Ask Merry Boys' Patrick Rampersad. Or Morvant Caledonia's Jamaal Shabazz. Or Eddie Hart. Or Keith Look Loy.
A more complete picture might have been had by speaking to W Connection's DJW.  But we shall have to settle for La Horquetta Rangers' Richard Ferguson or Joe Public's Jack Warner.
Which brings us back to where we began. Government's direct injections of funds into sport are rarely investments; they most often constitute—or are perceived as—largesse, freeness, a handout, at least potentially, booty.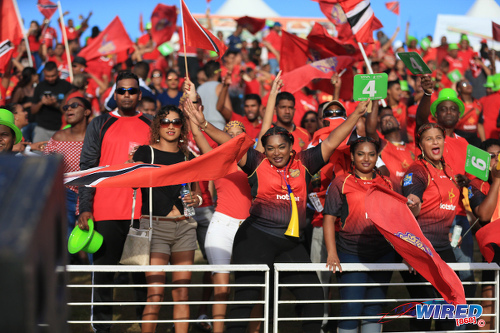 And, in T&T if not elsewhere in the region, beholders have big, bulging eyes. Thus, they are often better able to see that there is more than one meaning to the verb 'to help oneself'.