The Trinidad and Tobago Boys' National Under-15 Team started and finished brightly against Honduras in Concacaf Championship action tonight, but it was not enough to get something tangible out of the contest—as they finished 2-1 losers in the Dominican Republic.
Right back Jeremiah Daniel converted a second half stoppage time penalty, after a trip on midfielder Stephen Ollivierie. But the young Soca Warriors ran out of time in their search for an equaliser.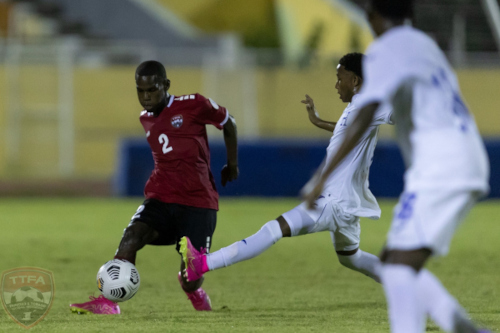 Tomorrow, Trinidad and Tobago play their second game of the tournament as they challenge Costa Rica from 8pm in more Group D action. Their final group match is on Tuesday against Puerto Rico.
The two-island republic has never won a game in the Concacaf Boys' Under-15 Championship, after eight previous matches—spread across the 2017 and 2019 tournaments.
There was no trace of an inferiority complex at the kick off today though, as Trinidad and Tobago surprised Honduras with a high tempo, feisty opening.
The young Warriors could easily have been ahead within the first 10 minutes.
In the seventh minute, Ollivierie released forward Jonathan Mason with a lofted pass, only for his path to goal to be blocked by excellent Honduras custodian Eliezer Fuentes. And, two minutes later, Trinidad and Tobago winger Elijah Diaz was a whisker away from the back of the net with an improvised volley from just inside the area.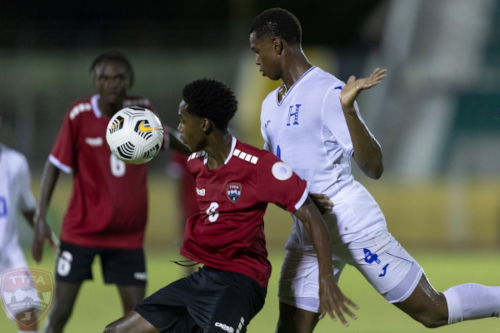 At the other end, Honduras threatened to go ahead with a cracking shot from distance by left back Josseph Benedith, which almost uprooted Mikhail Clement's bar in the 22nd minute.
But Trinidad and Tobago regained the initiative and went close again in the 22nd minute, as Fuentes denied Mason in another one-on-one opportunity. And, in the 33rd minute, Fuentes used his legs to keep out Caden Trestrail after the Warriors playmaker poached the ball from opposing captain Osmel Medina.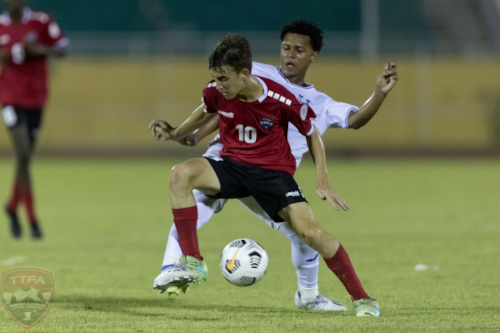 Medina got his revenge in the 35th minute, with a close ranged header to open the scoring, after a successful corner kick routine that involved Honduras wingers Michael Chavez and Mike Arana.
"I think they created a number of one-on-one opportunities in the first half," Trinidad and Tobago head coach Shawn Cooper told the TTFA Media, after the contest. "We could have won the game in the first half. But in international football, you miss your chances and you can play dearly in the end."
Cooper's troops tried to muster a response and Mason stung Fuentes' palms with a low blast from outside the box in the 46th minute.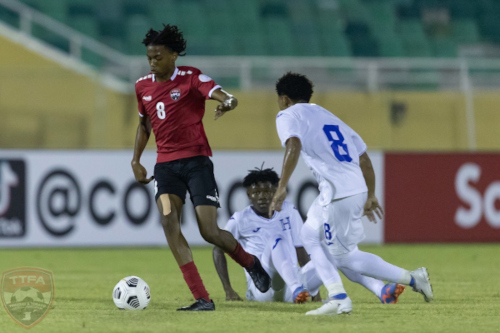 But Trinidad and Tobago were really in trouble when American referee Abya Voigt whistled for a foul by midfielder Nikosi Foncette on Honduras midfielder Alexander Alvarez in the 47th minute. And Chavez made no mistake with the spot kick.
The Trinidad and Tobago players, who used their senior counterparts' Gold Cup jerseys with their names blocked out, looked temporarily deflated. And they had to thank a double block by substitute Riquelme Phillips for keeping them in the game, as he twice denied Honduras right back Yensel Morales in a good shooting area.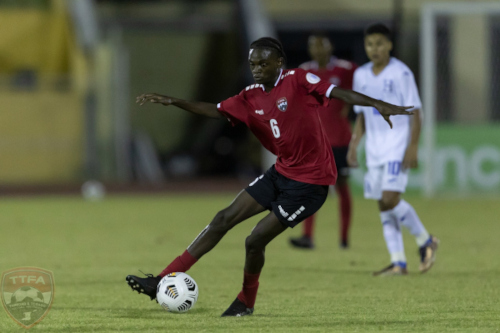 The young Warriors never lost hope though, and in stoppage time, Ollivierie drew contact from Medina to prompt another penalty call.
Daniel gave Fuentes no chance from the spot. But that was as good as it got for Trinidad and Tobago today.
Cooper noted that there were positives to take from the affair.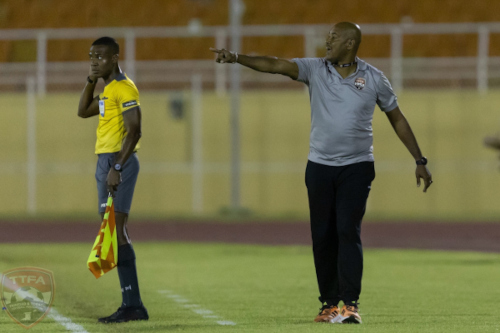 "I think tonight we showed that we can compete and go toe-to-toe with some of these Central American teams who are ranked above us," said Cooper. "It was a lesson for the boys where at international football you have to take your chances. They left the stadium tonight very disappointed, because they knew this was a game they could have won.
"[…] We still have some areas in which we can improve. But as I said, this is a developmental tournament where the boys will learn as they go along and we will grow from strength to strength."
The young Warriors face Costa Rica from 8pm on Monday 7 August and the short recovery time between matches forces coaches to rotate their playing personnel—as much as is possible with an 18-man roster anyway.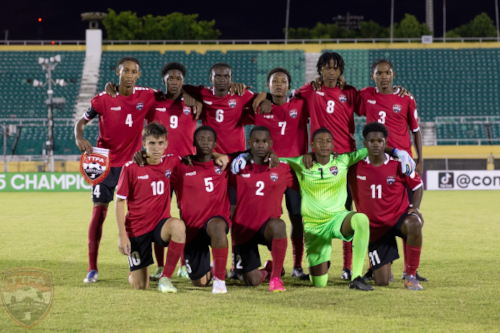 The Trinidad and Tobago coach hopes that his boys show a bit more composure in the attacking third of the field against "Los Ticos".
"We have a couple of niggling injuries but we will try to overcome them and see how we could capitalise on the chances we [are creating]," said Cooper. "I think as a coach when you don't create chances, that's more of a problem than you not scoring them."
The National Under-15s will have a chance to show what they have learned in a matter of hours.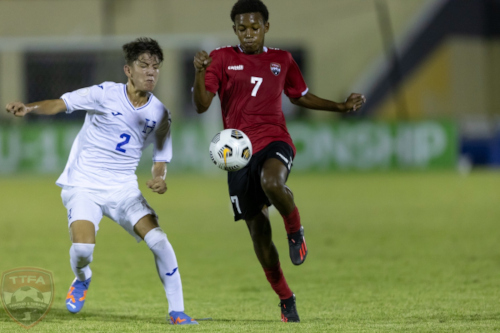 (Teams)
Trinidad and Tobago (4-2-3-1): 1.Mikhail Clement (GK); 2.Jeremiah Daniel, 4.Sheridan McNish (captain), 3.Adam Pierre, 5.Criston Gomez; 8.Nkosi Foncette, 6.Stephen Ollivierie; 7.Elijah Diaz (15.Riquelme Phillips 51), 10.Caden Trestrail (13.Keston Richards 56), 11.Akel Vesprey; 9.Jonathan Mason.
Unused substitutes: 18.Marcelo Phillip (GK), 12.Salim Soanes, 14.Josiah Simmons, 16.Isaiah David, 17.Joshua Miguel.
Coach: Shawn Cooper
Honduras (4-1-4-1): 1.Eliezer Fuentes (GK); 2.Yensel Morales, 4.Oscar Zuniga, 5.Osmel Medina (captain), 16.Josseph Benedith; 6.Yochua Palacios; 11.Michael Chavez, 8.Alexander Alvarez, 10.Brayan Cortes, 7.Mike Arana; 9.Chris Vargas.
Substitutes: 12.Noel Valladares (GK), 3.Oscar Rapalo, 13.Jose Ramirez, 14.Angel Molina, 15.Enmanuel Martin, 17.Cristopher Vega, 18.Jose Portillo.
Coach: Elvin Lopez
Referee: Anya Voigt (USA)