West Indies One-Day International (ODI) captain Shai Hope suggested that his team lacked the right attitude in Zimbabwe, as the Maroon Men failed to qualify for the Cricket World Cup for the first time in their history.
The West Indies lost to Scotland by seven wickets today in Harare, after posting a score of 181 runs. Scotland overhauled that total for the loss of just three wickets and with 39 balls to spare.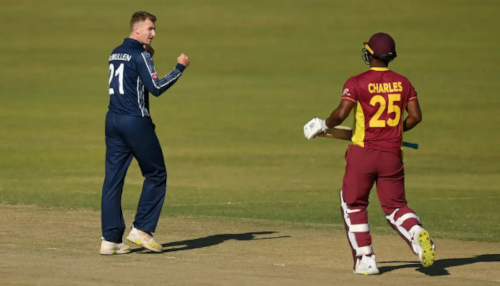 It was the West Indies' third straight defeat of the Qualifying tournament, after flops against Zimbabwe and Netherlands, and it left Hope's troops without a mathematical chance of advancing to the World Cup—despite having two games left to play.
In his post-match interview, Hope said West Indies cricketers "let ourselves down here in the entire tournament".
"We need to look at the way we start our innings [and] definitely the fielding," said Hope. "I probably have to say [it's] the mindset. Fielding is really and truly an attitude, in my opinion, and I think we need to give a bigger effort, especially with the attitude.
"Catches will be dropped, misfields will happen—it's part of the game—but the effort needs to remain. I don't think we gave that 100% effort every single time.
"We did it in patches, but we certainly need to improve in that."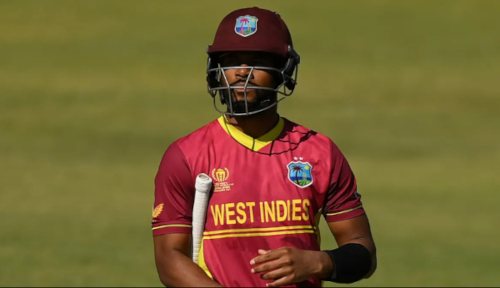 West Indies dropped 10 catches in the group stage, which prompted their own head coach, Daren Sammy, to label them "the worst fielding side" in the tournament.
Today, Kyle Mayers dropped Brandon McMullen off Akeal Hosein's bowling when he was on 21 runs and the 23-year-old batsman went on to score 69 in a 125-run partnership with Matthew Cross that took the Scots within touching distance of victory.
"It's disappointing, especially after last year's effort in the T20 [World Cup]," said 31-year-old allrounder Jason Holder, as he reminisced on West Indies' failure to get to the Super 12s stage of the 2022 T20 World Cup. "I've had the luxury of playing in two 50-over World Cups before and some T20 World Cups. They are special occasions, so this one will hurt as the one last year did."
As the cricket world responded to the humbling of the former two-time World Cup champions, ex-India star batsman Virender Sehwag suggested West Indies have hit rock bottom.
"Just shows talent alone isn't enough, [you] need focus and good management, free from politics," Sehwag tweeted. "The only solace is there isn't [a] further low to sink from here."
Hope also hinted that their problems went beyond fielding.
"We can't come here and expect to be an elite team without that backing and preparation," he said. "It starts from the foundation. Preparation needs to be better—that's from back home. So, yeah, it starts from there.
"We can't just expect to wake up one morning and be a great team."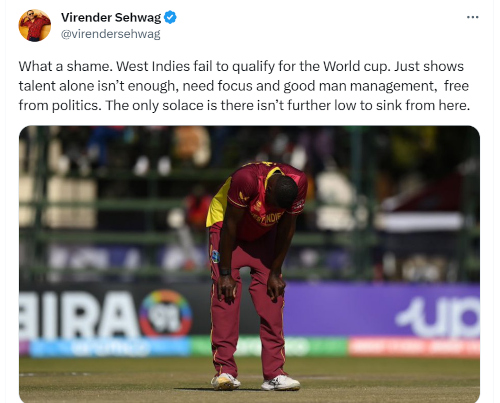 West Indies tackle Oman next on Wednesday, before they close their campaign on Friday against Sri Lanka. Holder said the players will roll their sleeves up and do their best.
"There's no point moping on and keeping our heads down," said Holder. "We have to find ways to get better and head in the direction we need to head in consistently.
"There have been too many fluctuations between good performances and bad performances. It's a matter for us to understand where we are at, know where we want to go and all of us putting our hands up."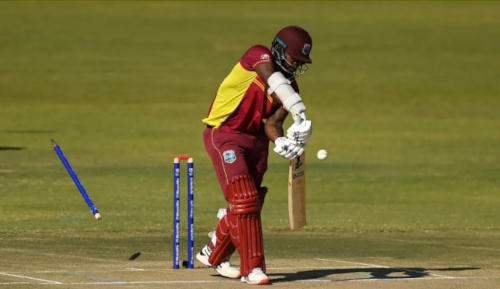 Holder suggested too that the Caribbean is still producing good young talent, which Cricket West Indies must maximise to turn around their fortunes.
"I don't think all is lost—there [are] a lot of young guys in the group who can definitely develop and turn things around for West Indies cricket," he said. "We've got a young crop of players and we've got to put some support around them. It's really important that we try to utilise time outside of competition and put things in place where we can develop our talent.
"We have to look at the levels below and improve them so that when guys get here, they have a good foundation. It's an area we need to pay some special attention to. It's not a quick fix. It's something we need to spend time on.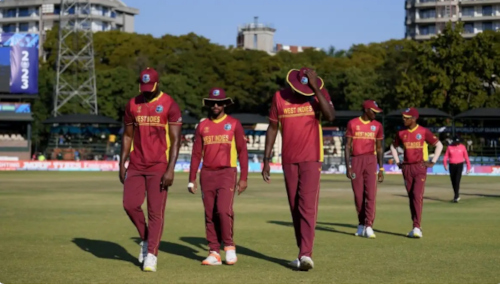 "Development is the most important thing. Hopefully in the next couple of years we can see the fruits of that crop."
Hope agreed that West Indies "need to make sure we transfer the talent [back home] into consistent performances and that's the only way we can rise in the rankings."
For now, the West Indies players will try to focus on their jobs against Oman and Sri Lanka.
"We can't really look at the past, we need to look at ways to move forward and get better," said Hope. "We know there [are] two more games left. We need to find a way to bounce back [and] finish the tournament positively at least.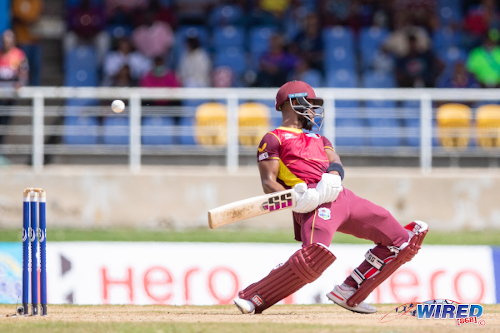 "[…] There's a lot of things that we need to focus on. And yeah, we need to control [what] we can control. Right now, we are here playing cricket, and we need to make sure we give our all to the West Indian fans."