Mid-April, the 53rd anniversary of the declaration by Dr Eric Williams' embattled government of T&T's first state of emergency, and two voices are in my head. One is real, the other imagined. Neither will go away.
"Power alone will never make us strong.
The heart must also sing the human song."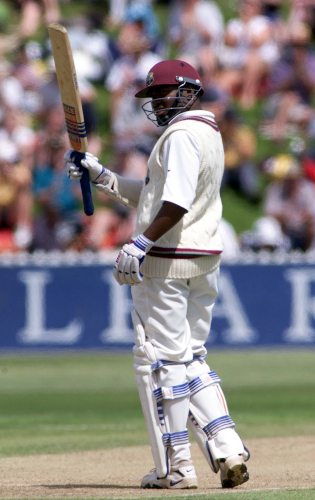 That's poet Syl Lowhar, cautioning both 1970s revolutionaries and authorities alike about the limits of black power.
"In here, there will be no talk of Rinku Singh. Or Carlos Brathwaite. Our focus is going to be narrowly on Shikhar Dhawan. And Marlon Samuels."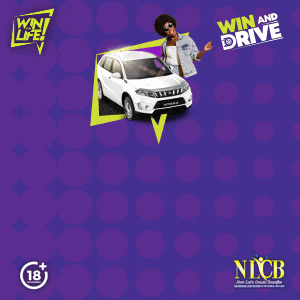 That's CWI's new performance mentor Brian Lara, current head coach of the Indian Premier League's Sunrisers Hyderabad. His remit? 'To improve the "game sense" and tactical nous of international players and coaches in the region.'
Appointed in January, the Prince of Port-of-Spain has essentially been tasked with bringing WI cricket back from the dead.
It's a massive task. But ask yourself this: how much of a challenge is too much for a man who climbed cricket's Everest twice? Because it was there?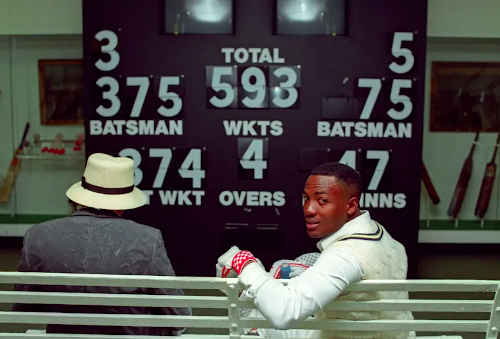 Lara achieved his unique feat in Antigua first between 16 and 18 April, 1994 and then between 10 and 12 April 2004. It is why Lara is always in my head at this time of year. And why mid-April perhaps still occupies a special place in the hearts of West Indian cricket fans.
Perhaps not. Gone for sure are the days when WI batsmen were prepared—readied, not ready—to bat for three days. Their fire has fled, maybe forever, in the face of fabulous franchise fees.
Few are the fans following five-day matches nowadays; their patience has been pressured by the pace, the power and the pull of the white ball.
The white-ball game may have, I submit, provided Lara with a real opening to begin the process of saving West Indies cricket from itself. Not the white-ball game in general. Just a handful of mid-April games in the current IPL season…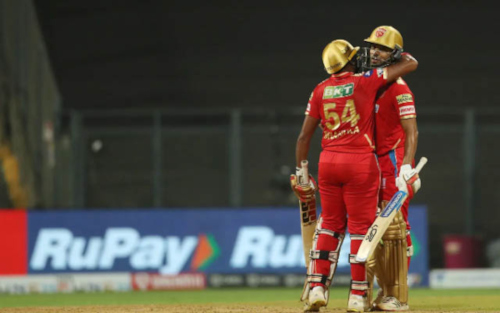 First, travel with me back to WI's last annus mirabilis and then forward to the run-up to World Cup 2021. Remember Kieron Pollard telling us how lovingly his squad had assembled around their television set?
Was it to watch the Prince of Port-of-Spain lording it over Michael Atherton's serfs and/or Michael Vaughan's journeymen? Not even the WI Test teams do that on the eve of a series!
The white-ballers had come together, according to skipper Pollard, to watch WI whip Eoin Morgan's Englishmen in Eden Gardens five years earlier. Not, mind you, to admire the Man-of-the-Match contribution made by Samuels. No. To salivate and self-congratulate once more at the pyrotechnics of hero Brathwaite!
Surprised? Don't be! Ask and answer this question honestly: do I now think more fondly of Lara vs England in Antigua than of Brathwaite vs Ben Stokes in 2016?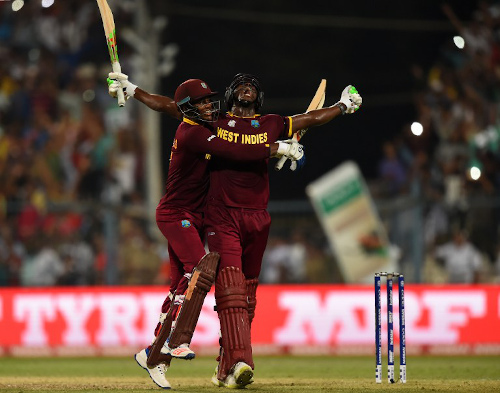 Which is why mind coach Lara would do well, I submit, to read the current bunch the riot act. And then marry detailed analysis of the second innings of the 2016 final with repeated analysis of three or four recent IPL games.
Given the persistent West Indies problem, the 9 April game between Lara's Sunrisers Hyderabad and the Punjab Kings is a very good starting point.
Skipper Dhawan carried his bat through the PBKS innings, finishing with almost 70% of his team's total runs. He and debutant Mohit Rathee took the score from 88 for 9 all the way to 143. Last man Rathee faced only two balls in the five overs the partnership lasted—Dhawan contributing 52 of their 55 runs.
Dhawan faced as many as three dot balls in the final over, finishing unbeaten on 99, refusing to chance his hand and risk not utilising the full 20 overs.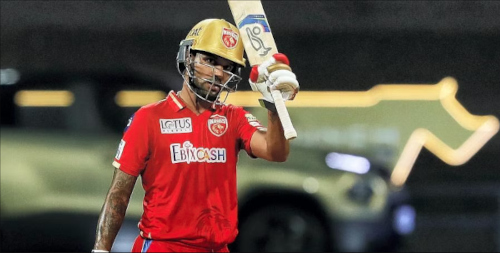 Nevertheless, PBKS lost by eight wickets, Dhawan's selflessness seeming to have made little difference to the eventual outcome.
Only to the superficial eye.
At 88 for 9, you're teetering on the edge of the grave; with 153 on the tins, you're not even in the cemetery yet.
Can you name one current West Indian white-ball player who, finding himself in Dhawan's shoes, would have been content to eat little and live a little longer?
And deny himself a century that is seemingly there for the taking? Ha!
Tagenarine Chanderpaul and Kraigg Brathwaite apart, can you name one current WI player, white- or red-ball, who seems likely to be willing to adopt a never-say-die approach? To instinctively opt for the Shikhar Dhawan bridle path ahead of the Rinku Singh highway?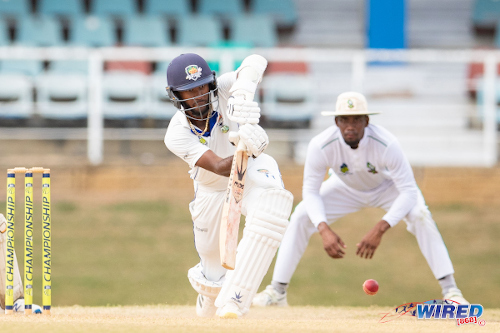 Which is why mind coach Lara will also focus attention on the 9 April Gujarat Titans against Kolkata Knight Riders game.
With one over left in the match, KKR were dead and buried. They still needed 29 runs for the win.
But Singh resurrected the effort, blasting five sixes off the last five balls to seal a miracle win.
"To be honest, I was not thinking much," he subsequently confessed. "Just reacting to every ball… I just kept hitting… And we won the match."
Mind coach Lara will first regale his West Indians ad nauseam with only the first 17 of those 22 words. And then, he will prick his players' balloon by quoting the last five and cueing Nitish Rana.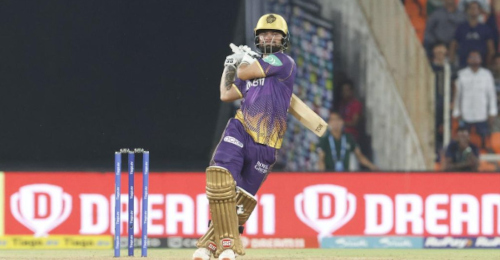 "To be honest," the clear-sighted KKR captain explained, amid the KKR post-victory euphoria, "out of 100 matches, you will win one like this."
"WI exhausted our quota," says the mind coach in my head, "in Eden Gardens in 2016!"
And for good measure: "Remember CB's dismissal versus New Zealand in the 2019 World Cup? Seven balls left, six needed for victory and he gets caught on the boundary attempting to hit a six?
"'I was not thinking much' worked for Rinku Singh. And for Carlos Brathwaite. But just once! The next 99 times…"
The message is clear. Whether there is one ball or one over left, you must engage your brain. There is no room for parroting—with apologies to former captains Kieron Pollard and Nicholas Pooran—that we are "a six-hitting team".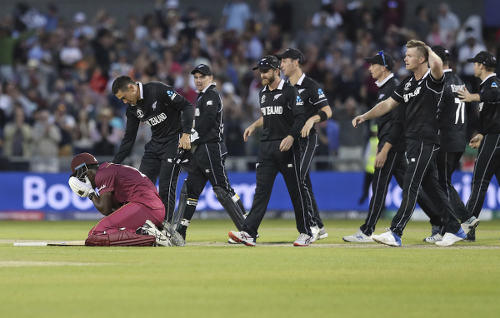 Both the 10 April LSG versus RCB and the 11 April MI versus DC games underscore the point that cricket is played above the shoulders.
Everyone knew well in advance that MI's Tim David and Cameron Green were going to run, come last-ball—full toss, bouncer or yorker. Still the pair contrived to sprint a brace to long-off to see their side sneak past the furious David Warner's Delhi Capitals.
And after RCB's Harshal Patel fail attempt to mankad him off the last ball, LSG's Ravi Bishnoi successfully stole a winning bye with Avesh Khan.
It should never have come to that. LSG's WI pro, Pooran, came to the wicket with his side, chasing 213, still needing 114 off 56 balls. A "merciless" 15-ball 50 reduced the equation to 24 needed off 18. Whereupon the one-time white-ball captain of the "six-hitting" West Indies was dismissed playing a big shot.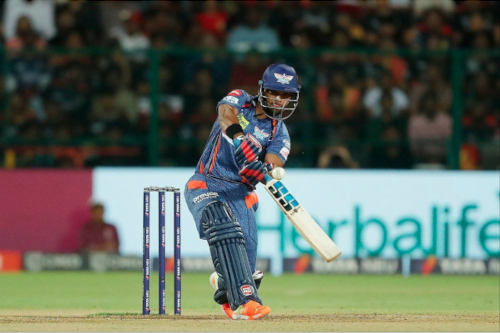 Typically West Indian? Perhaps. Acceptable to the current mind coach? The voice in my head leaves me in no doubt…
Six-hitting teams know how and when to hit sixes. Besides, which "six-hitting" team worthy of the name would hit 22 sixes batting first and lose the match?
In the post-Pooran captaincy era to boot!
White-ball captains Rovman Powell, currently representing the Gujarat Titans in the IPL, and Shai Hope perhaps have ears to hear…
And, if Lara is—and WI are—lucky, heirs too!
To carry the cross…