The immutable law of nature is: what we sow, we will reap. We will not get mangoes if we sow pigeon peas.
We always reap later. Sometimes, we sow ochro and have a crop in six weeks. But the crop takes years at other times, as it does when we sow mango.
The third point about sowing and reaping is that the harvest is more than the seed we planted—we always reap more than we sow!
He who sows may not be who reaps; we ought to be careful when we ascribe glory or blame. This situation is also applicable to the fate of nations.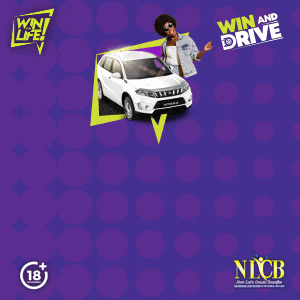 In our nation, the "polycrises" (a word coined by Adam Tooze, a Columbia University historian) have laid bare our harvests. Individually, these crises may have been manageable—but as a cascade, they threaten the very foundations of our society.
Covid-19, assisted by the Russia-Ukraine war, unleashed the twin ills of food shortages and inflation. A never-ending trend of 'adverse weather conditions' have brought floods in places that have not flooded before. This unusual situation further depresses the food supply because of increased uncertainty for our local farmers.
All of these happenings conspire to plunge us into economic chaos. How does a nation plan when the basic assumptions no longer exist?
These crises are interlocked and become more difficult to untangle, causing immeasurable damage. Here are the seeds we have planted. We have come to this juncture without the brainpower to imagine our way out of the chaos.
Our primary school system has been a disaster zone for many years, but instead of repairing it, we focused on increasing the intake at the tertiary level. We ignored the reality that students were dropping out of our secondary schools and were not qualified to enter a trade or do further academic work.
Professor Hilary Beckles, the pro-vice chancellor of The UWI, lamented the low student registration in the region, ignoring the reality that privileged students go abroad to study.
Most of our children cannot enter the workplace and bring innovation. Yet we spend gobs of money on persons who will migrate and bring no life to our economy.
Increased productivity has no chance of success with ill-trained individuals. Meanwhile, the crime factory gets recruits daily.
Joseph de Maistre, a French diplomat, once said: "Every country has the government it deserves."
We have selected our country's leaders since 1962. We have watched the decline in thought leadership with the passing of the Civil Service greats, such as Frank Barsotti and the Rampersad brothers.
We were comfortable since it was 'our party in power.' But our leaders had neither vision nor policy agenda. Even today, we look at the new ones who vie for leadership at the next General Elections and cannot discern what difference they will bring.
Our leaders dig in the bag of divisive issues and seek to exploit those differences to gain power. Political power is the key to the nation's Treasury.
When the eyes were on the next election, there was no time or appetite for the hard work needed to set the nation aright. We did not invest in long-term projects since we needed quick wins.
Who cares about building a water dam when we can lay pipes? The former takes more technical skills and requires time to come to maturity. The latter is visible, and we knowingly can make empty promises.
This 'now' urge was driven by those who finance the politicians. These investors required a quick return.
The scourge of kleptocracy was ever present as the 'goodies' were shared among the few. Bribery and money laundering became familiar to those who should have sought our good.
Our law courts are burdened with the grand corruption that devastates our ability to build hospitals and better lives. Policing turned into a joke because the privileged can escape the penalties. Those who did time for their crimes were only those who could not pay their way. Laws are mere suggestions.
With enough money, you did not face the courts—if you did, it is a long way off since you paid to tie up proceedings for years.
As 'trust fund babies', we became accustomed to living without effort. We lived without understanding the financial realities of life because money always came easy for some.
In the last 'boom', our manufacturers reduced exports since there was easy money to make in the local market. We became 'oil sheikhs', not realising the vagaries of such thinking.
The abundant harvest is finally here. We do not like it, but what will we do about our troubles? We could blame and stir more hatred. But there is another way.
We could adopt the Jewish saying: "You are not obligated to complete the task, but neither are you free to desist from it" (Pirke Avot 2:21).
We must act since the forces of evil threaten to overcome us. Even though the struggle may seem overwhelming and long-term, we will determine our nation's future and must act, even when we will not live to see the fruit of our labour.
Will we?