Fatima College dusted off the disappointment of their Big 4 Premier Division Final loss to St Benedict's College with a 5-0 spanking of Queen's Royal College (QRC) at the Hasely Crawford Stadium this evening to get their first Secondary Schools Football League (SSFL) North Zone Intercol win since 2013.
Today's result was never really in doubt for the boys from Mucurapo Road who were three goals clear within the opening 25 minutes.
"I'm happy and elated because of the fact that Fatima's senior team hasn't won a trophy [in a long time]," said Fatima coach Hutson "Baba" Charles. "It's been a journey in terms of bringing silverware back to Fatima's senior team. I think for the organisers and supporters this meant a lot to them—because it's been nine years since the senior team brought home a trophy for Fatima College.
"I'm happy for them. I'm happy for the boys because they worked hard."
The game was only two minutes early when QRC goalkeeper Cristiano Austin and right back Philip Gray got into each other's way, while trying to deal with a scoffed, seemingly harmless cross by Fatima captain Christian Bailey—and forward Michael Chaves did not waste the gilt-edged opportunity.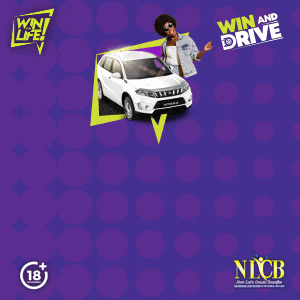 Next, in the 15th minute, Gray misjudged a right-side cross by Fatima right back Jesse Hospedales and lively flanker Chaim Williams applied a comfortable finish at the back stick.
And 10 minutes later, the speedy Bailey nicked the ball from Gray before cruising into the QRC box for another simple item past the hapless Austin.
Things did not get better in time for QRC coach Kenwyne Jones and his charges and the Royalians may have well thrown up a white flag before the end of the half, as they conceded yet another soft item before the break.
QRC assistant coach Kerry Baptiste indicated his team adopted a shift in system for today's game in an attempt to curtail Fatima's threat in wide areas. That ploy didn't work, with at least three of Fatima's goals coming from loose play on QRC's right side.
"Congratulations to Fatima—they stayed disciplined in the game and they worked hard," Baptiste told Wired868. "They probably deserved the result that they got. We didn't defend well. There was poor communication at times [and] we should have kept the ball a little better.
"It's a living and learning experience for these guys […] we had a lot of debutants for this season."
In the 41st minute, QRC's casual yet nervy possession play cost them heavily once more. Austin nonchalantly rolled a goal kick to centre back Zakari King to his left, but seemed totally off guard when the defender returned the favour.
Chaves was alert to the danger and easily dispossessed the QRC goalkeeper before slamming home to complete his double.
At the sideline, Fatima coach Hutson "Baba" Charles urged his players to take full advantage of the QRC defence's discomfort in possession and it's fair to say that their press paid dividends.
"We watched QRC play a couple of times and we devised a plan for them—that plan worked to perfection tonight," Charles said. "We know they like to play short passes and build it from behind. We thought that their defenders weren't too comfortable on the ball.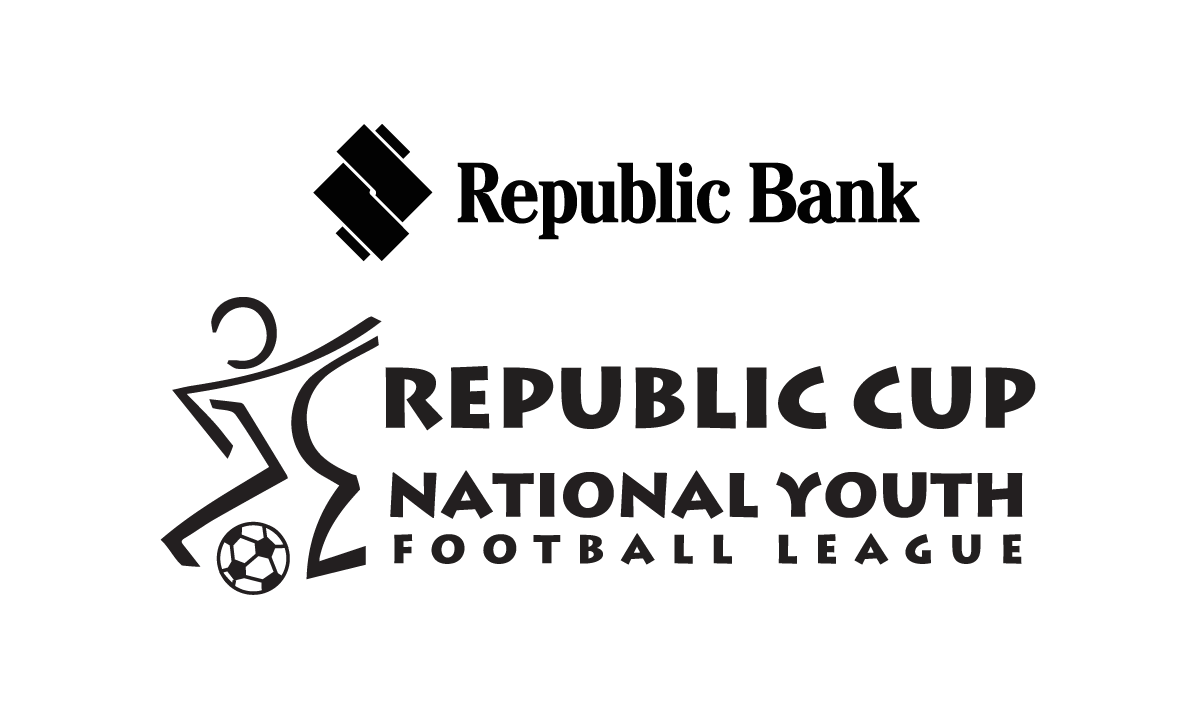 "We said that we'd allow them to play and then press them. I think we got a couple of goals off of that press which was good."
Fatima were business-like, direct and slick—as they have played for much of the 2022 SSFL season. However, QRC were often architects of their own downfall in the North Intercol finale.
One first half play in particular left supporters and the commentary pair of Colin Murray and James Saunders scratching their heads, as Austin shouldered arms like an opening batsman to an incoming shot from Fatima midfielder Khiba Romany—only for the long range shot to trickle off the post and cause a scramble in the six-yard box.
Some of the football on display could only be described as comedic, and one elderly Fatima supporter didn't hold back in his banter for opposing fans.
"QRC boys, see if allyuh could get transferred to Fatima or some other school!" the Fatima supporter cracked.
He was not finished.
"They shouldn't play these two teams together in the final man," the Fatima supporter continued. "One is a kindergarten and one is a college."
The 16-year-old Chaves looked like a lion among lambs and he nearly brought the house down with a brilliant solo run effort, just past the hour mark.
The nifty attacker collected a pass on the half line and deftly scooped the ball over King, before dribbling a couple more defenders as he glided towards the QRC box. By then, Williams was available to his left—but Chaves went for glory, and his curling right-footed effort didn't quite match the brilliance of the play that preceded it.
Had Chaves finished off his solo effort, it would have been a hat-trick goal sure to be etched into Fatima folklore. For now, a predatory brace would have to do though.
Within the opposing ranks, Austin and his QRC defenders were having a right nightmare and Fatima left back Alijah Nunes closed the score summary with the last kick of the game in second half stoppage time.
Austin saved an effort by Bailey but was totally abandoned by his teammates as Nunes collected the loose ball and drifted into the penalty area before banging in from close range.
At the final whistle, Austin's headache seemed to have moved from figurative to literal as he left the venue in an ambulance with a possible concussion.
It was a rough way to end the season for QRC, whose Premier Division campaign incidentally started with a 5-1 loss away to San Juan North Secondary and their goal-scoring machine Larry Noel.
"The new format this year wasn't bad at all—we have been preparing since about March," Baptiste said. "There is nothing we could have done about the format this year. The guys were just excited to get back going again after enduring the pandemic for two years.
"At the end of the day, they had fun. We just wanted them to come out and have a good time."
For Charles, the North Intercol win was extra refreshing as he noted that some critics tipped Fatima for relegation when the 2022 Premier Division fixtures were released. So far, however, only the irresistible Benedict's team have topped them in this truncated season.
"When we got the Premier Division draw, the mood in the camp was to survive because they said Fatima would have gone right back down," Charles told Wired868. "These guys had belief in themselves. The technical staff had belief in them and this is the end result here."
Charles stated his charges hope to get more out of the 2022 SSFL season too.
"[The job] isn't finished—we still have two more games to play, but we will celebrate tonight," said Charles. "We just reminded them of the medal we got for coming second in the Big 4. As I told them the last time, we don't want to get this kind of feeling again."
It was all smiles for Fatima though, as they celebrated their first North Intercol title in nine years.
Charles wants just two more wins this season. His troops face the East Zone champions next in the National Intercol semifinal on Thursday 1 December.
And, on this evidence, Fatima will be difficult to resist.
(Teams)
Fatima College (4-3-3): 30.Tristan Edwards (GK); 3.Jesse Hospedales, 6.Jaden Williams, 2.Alijah Nunes, 5.Darius Jordan (4.Yohance Atherton halftime); 17.Jose Attong (16.Savio Yearwood 88), 8.Justin Alcantara, 7.Khiba Romany (10.Aidan DeGannes 69); 33.Christian Bailey (captain), 15.Michael Chaves (9.Joshua Mason 63), 12.Chaim Williams (14.Kade Collier 73).
Unused substitutes: 42.Tyrece Romain (GK), 11.Elijah Camacho.
Coach: Hutson Charles
QRC (4-3-3): 1.Cristiano Austin (GK); 15.Philip Gray, 4.Nicholas Thompson, 17.Zakari King, 13.Kaylon Tuckett; 25.Teshuan Franklyn, 21.Tau Lamsee, 8.Nathan Quashie (6.Roshaun Doobay 82); 11.Micah Nelson, 14.Aydon Caruth (captain), 5.Musaddiq Mohammed (10.Zion Aberdeen 52).
Unused substitutes: 22.Jaheim Affan (GK), 2.Malic Harraman, 7.Mikel Cardinal, 16.Ronaldinho James, Seth Eve.
Coach: Kenwyne Jones
Referee: Timothy Derry
Wired868 Man of the Match: Michael Chaves (Fatima College)
Intercol Zonal Finals
(Fri 18 Nov)
QRC 0, Fatima College 5 (Michael Chaves 2, 41, Chaim Williams 15, Christian Bailey 25, Alijah Nunes 90+2) at Hasely Crawford Stadium;
(Mon 21 Nov)
Chaguanas North vs Carapichaima East, Central Zone, 3.30pm, Ato Boldon Stadium;
(Tue 22 Nov)
Signal Hill vs Mason Hall, Tobago Zone, 4pm, Dwight Yorke Stadium;
(Wed 23 Nov)
San Juan North vs Trinity East, East Zone, 3.30pm, Larry Gomes Stadium;
(Fri 25 Nov)
St Benedict's College vs Presentation (San F'do), South Zone, 3.30pm, Ato Boldon Stadium;
National Quarter Final
(Mon 28 Nov)
Central vs South, 3.30pm, Ato Boldon Stadium;
National Semi Finals
(Thu 1 Dec)
North vs East, 4pm, Hasely Crawford Stadium;
(Fri 2 Dec)
Central/ South vs Tobago, 3.30pm, Ato Boldon Stadium;
National Final
(Wed 7 Dec)
3pm, TBA