"[…] The fact is that 2015 – 2025 was declared by the United Nations as the International Decade for People of African Descent with the theme: Recognition, Justice, Development.
"[…] Has our country ticked off any of the objectives of the Decade? […] Why be outraged by a pure, if petty, statement of historical fact?! […]"
The following Letter to the Editor on Opposition Leader Kamla Persad-Bissessar's jibe that PNM Camille Robinson-Regis had a name given by a slave master was submitted to Wired868 by Onika Nkrumah-Lakhan, who is a freelance writer, businesswoman and founder of Speak Out Sisters TT:
The talk of the town is how Kamla Susheila Persad-Bissessar insulted Camille Robinson-Regis and, by extension, all African Trinbagonians, by her statement that Robinson-Regis' name is that of a slave master. It's a hot topic and it seems like everybody and they brother is demanding an apology from Kamla. 
Well, that and God face they may never see, if that individual holds true to form. But, guess what, no offence was taken by me. And as the founder of a women's group, Speak Out Sisters TT, we pick and choose what we speak out about. 
Yes, you read that right, we choose our battles carefully—because we are not a pothound organisation to run behind every bus and distraction that pass.
A friend called me 'hot and sweaty' to discuss what Kamla Susheila said and probably to see if our group was going to speak on it. It is comical to see the things that send my people into a tailspin!
Why be outraged by a pure, if petty, statement of historical fact?! Yuh know what is definitely outrageous and also FACTS?!
The fact is that 2015 – 2025 was declared by the United Nations as the International Decade for People of African Descent with the theme: Recognition, Justice, Development. A UN survey found that in all countries of diaspora, people of African descent are still facing active discrimination in almost every sphere: Health, Education etc. 
So, a Decade was declared whereby all stakeholders and governments should aim to address these inequities.
We are now midway through the 8th year and the average Trinbagonian has no clue that we are even in the Decade for People of African Descent. Our so-called African-led government has done absolutely nothing as far as I'm aware—and I am happy to stand corrected if I'm wrong—to officially acknowledge this decade, far less to implement any opportunity, scholarship, program or policy specifically geared toward the African community with the aim of addressing any of the inequalities highlighted by the UN.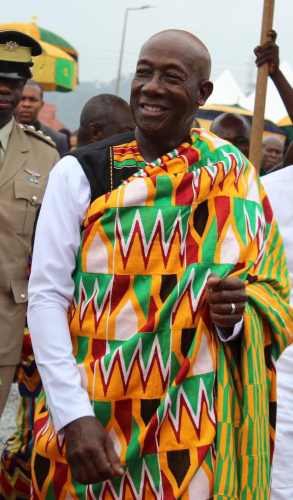 Has our country ticked off any of the objectives of the Decade? As a matter of fact, legend has it that when the 'principalities and powers' were approached about officially recognising the Decade for People of African Descent, the response was not only dismissive but downright disappointing.
Facts: Trinidad and Tobago has done very little to further the cause of Reparations. The National Reparations Committee was established here under the administration of Kamla Susheila Persad-Bissessar. Ironically, the Reparations Committee has not been reinstated by our current administration but continues to meet in an unofficial capacity. 
The ESCTT reminds us that: 'particularly as reparations for African enslavement and native genocide form part of the official policy of CARICOM. As an organisation with a long standing commitment to reparations and represented on a Cabinet-appointed Trinidad and Tobago National Committee on Reparations, set up in 2014, we are anxious to see the Government of Trinidad and Tobago taking up its role within this CARICOM mission.' 
That state of affairs offends me.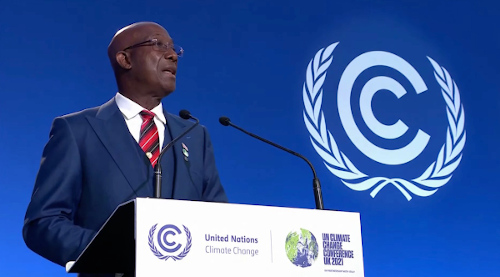 Facts: Over 1,000 workers at TSTT, including me, retrenched over the last few years. Many of us, even with Masters degrees and all kinds of alphabet behind our names, remain unemployed to this date. 
The original 503 workers retrenched by TSTT are still awaiting payment of back pay and our severance has not been recalculated. Most contemptuous of all these insults is the fact that a billion dollar company like TSTT proposes to pay workers over a period of five years!  
Not only will the money not have the same buying power but Covid or Monkey Pox might get us before we have the chance to collect our pittance. 
Many comrades have fallen since retrenchment. Our fear is that the company may fold before we can collect our hard-earned monies. Why doesn't the government compel TSTT to do the right thing by workers?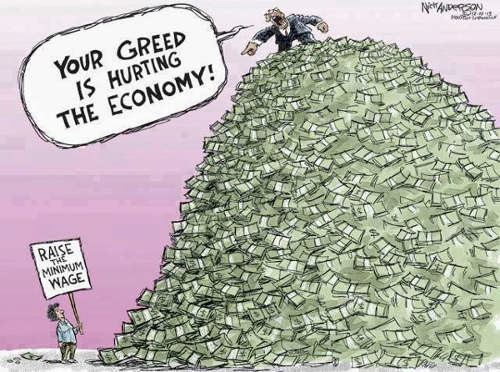 That injustice offends me.
Facts: The Emancipation Support Committee, as the officially recognised body representing the interests of African people, to date has not been gifted centrally located, premium lands as a space for African people—on par with Barakah Grounds and the Divàli Nagar site. The same African people who they depend on to sweep back into the corridors of power. How outrageous?!
Facts: African people are used, abused and discarded as a voting bloc. Every five years they pull us out to air like an old bingo bag to vote them back into power and then after victory declare that its not an African party, its an all-inclusive party. 
Well, nothing wrong with that, we are a multi-ethnic country. But don't piss on me and tell me it's raining. 
Our children are described as monsters, pests, cockroaches and 'zessers'. God forbid yuh could afford ah gold chain!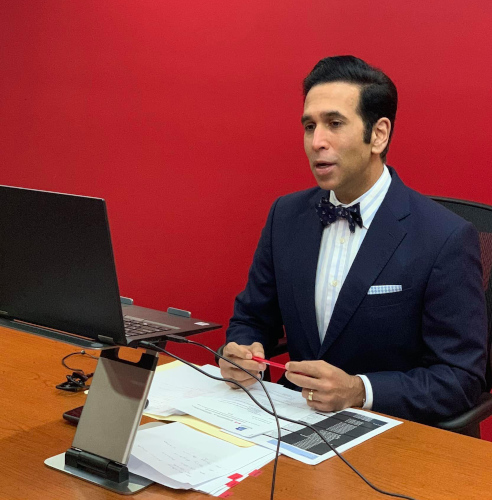 The authorities, even though they know who the 'big fish' are, prefer to pick the low-hanging fruit.
Facts: prices of everything has increased from fuel to grocery items. I suffer anxiety going to the grocery. Our purchasing power is not the same and before the month done I'm back in the grocery. I am outraged by that!
Facts: a late minister infamously stated that he would never wear African attire because he didn't want to 'look like a mook'. A then minister makes such a disparaging statement about his African heritage and I must vex with Kamla Susheila? 
So, when of late, that minister's name is exhumed and bandied about in certain scandal, whether true or false. I does just shake my head. 
Facts: when as recently as 2019, a mother, had to take on St Stephens College, in defence of her daughter's right to wear her hair as it naturally emerges from her scalp! And, a few years ago a Colfire employee alleged discrimination because of his natural hairstyle.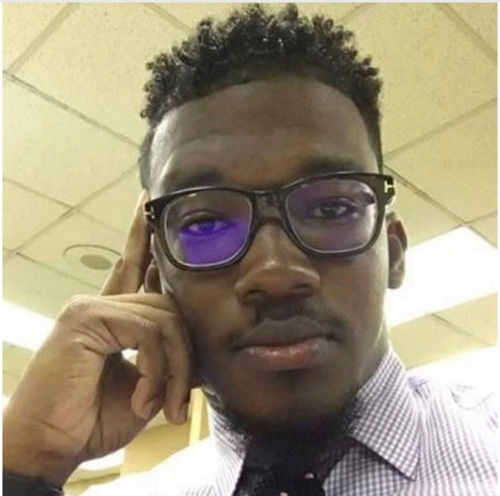 When I myself, during the early stages of growing a dread, was asked by an African supervisor—who had the nerve to be wearing jherri curls in 2002—if 'I sure I working here' because of my hairstyle and I had to go to my Indian manager who empathised and ensured that I received an apology from the offender… 
Why must I be outraged by Kamla Susheila stating the obvious?
The fact that my elderly mother once had to wait an entire day in the hospital before receiving care is what offends me.
During the '70s, my father,  decided to change his 'slave' name to Akinyele Nkrumah. Akinyele meaning 'valor has entered this house'. Nkrumah means 'the ninth born of a family'—after the great Pan Africanist Kwame Nkrumah, because my father admired and respected his ideology.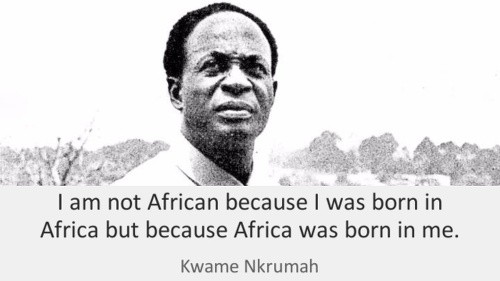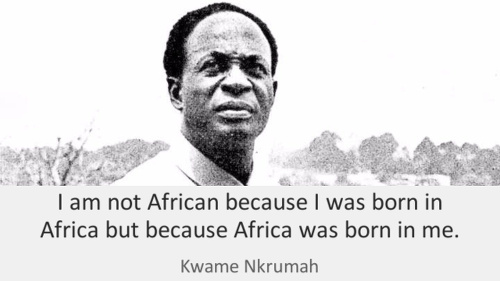 My father received a lot of scorn for his decision but he still gave his children African names that reflected our characteristics and his hopes and expectations for us, names which spoke to our destiny. 
My father, the honor rebel, named me Onika Nzinga, meaning 'beautiful queen'. Queen Nzinga of Angola successfully resisted the Portuguese until her death. 
So, if I have a bit of a warrior queen spirit, blame my father, he chose well. That surname opened doors for me when I visited Africa in 2019. I was warmly welcomed in Ghana and Rwanda.
According to Dr David Muhammad of the Kwame Ture Centre, some of us in the African community are more offended by so-called racist statements than we are by actual racist actions. Which is worse, an outburst or an action?!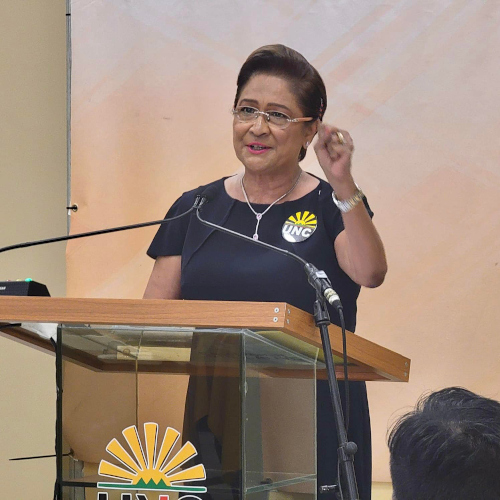 I never thought the day would come when I would quote ex-PNM stalwart, Twiggy: 'iz pong fuh pong!' Even if it was petty and mean-spirited, let Kamla Susheila win this rounds—ent allyuh love picong. 
We must use this storm in a teacup as a teachable moment. Perhaps, it's time to be more intentional in choosing the names of our children wisely. Give the next generation meaningful names that holds cultural connection. We can never go back but we can move forward.
I am NOT offended by Kamla Susheila's statement—not just because I proudly bear African names, but because a person can only make you feel inferior, if you believe it's true. 
My name is Onika Nzinga Nkrumah-Lakhan. I happily wear, both my African names, gifted to me by my father. And, also the Indian surname of my husband, which speaks to his identity and ancestry and which connects me and my children to a heritage that I greatly prefer to be linked with. Who vex?