Commissioner of Police Gary Griffith peered across the table at roughly half a dozen glum police officers in the Administration Building in Port-of-Spain. They were troubled about something but clearly too nervous to speak plainly.
From several accounts, Griffith had no intention of making it any easier for them to express their concerns.
It was April 2020 and the occasion was the first meeting of the planning committee for the second Commissioner's Cup tournament. As far as several persons around the table were concerned, the commissioner had not yet addressed their issues with the first edition.
"It will not be easy for us to go back to parents and ask them to send their sons to another Commissioner's Cup," said one Police Youth Club official, "when they still remember the things we were not able to deliver in the first one.
"What do we tell them when they ask about that?"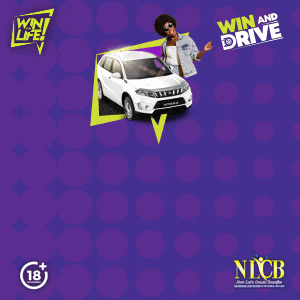 'That' could have meant any number of things: the lack of uniforms for teams, the broken promise for scholarships for top players, then Trinidad and Tobago Men's National Senior Team head coach Terry Fenwick's failure to scout and train the competition's best players, the lack of basic equipment for matches, etc.
According to a source, though, Griffith requested no details; instead, the lawmen were met with 'radio silence'.
Rather than press home their concerns—not only for their own sakes but for the benefit of the young men within their districts—the officers retreated.
"The commissioner is a very funny fellah," said Officer Roberts (not his real name), who spoke to Wired868 on condition of anonymity. "You want me to tell him how to run his competition? That is above my pay grade, sir."
There is an irony in the officers' concession of the Commissioner's Cup to Griffith; the entire tournament had been their idea in the first place. 
But more on that later.
Griffith did eventually respond but not directly to the lawmen. They got their answer in the media, as the commissioner declared that the Police Youth Club competition would be swung open for the first time to include teams outside the Service.
"We knew what that meant," said Officer Roberts. "He was telling us that he didn't need us. Instead of addressing our concerns, he would just replace our teams if he had to.

"It wasn't about helping the young men in the Police Youth Clubs. It was just about having the tournament—no matter what."
And so, with the Covid-19 pandemic entering its second wave and his own officers expressing concern about management issues within the tournament as well as the risk of organising one during a global health crisis, Griffith became the unexpected poster boy for contact sport.
"The CMO (Dr Roshan Parasram) does not draft, approve, or enforce laws," said Griffith, in a Letter to the Editor on 15 July 2020. "[…] In fact, as the CoP, preventing or trying to persuade young people not to play sport after being boxed in their homes for months, is an avenue that can frustrate many young persons. And hence their energies can very well be diverted in non-productive, if not criminal avenues.
"[…] Hence these continuous comments trying to prevent young people from playing sport, are indeed a liability from a TTPS perceptive, and does not help us in our role and function.
"[…] When certain persons never kicked a lime in contact sport, they may not understand the bigger picture."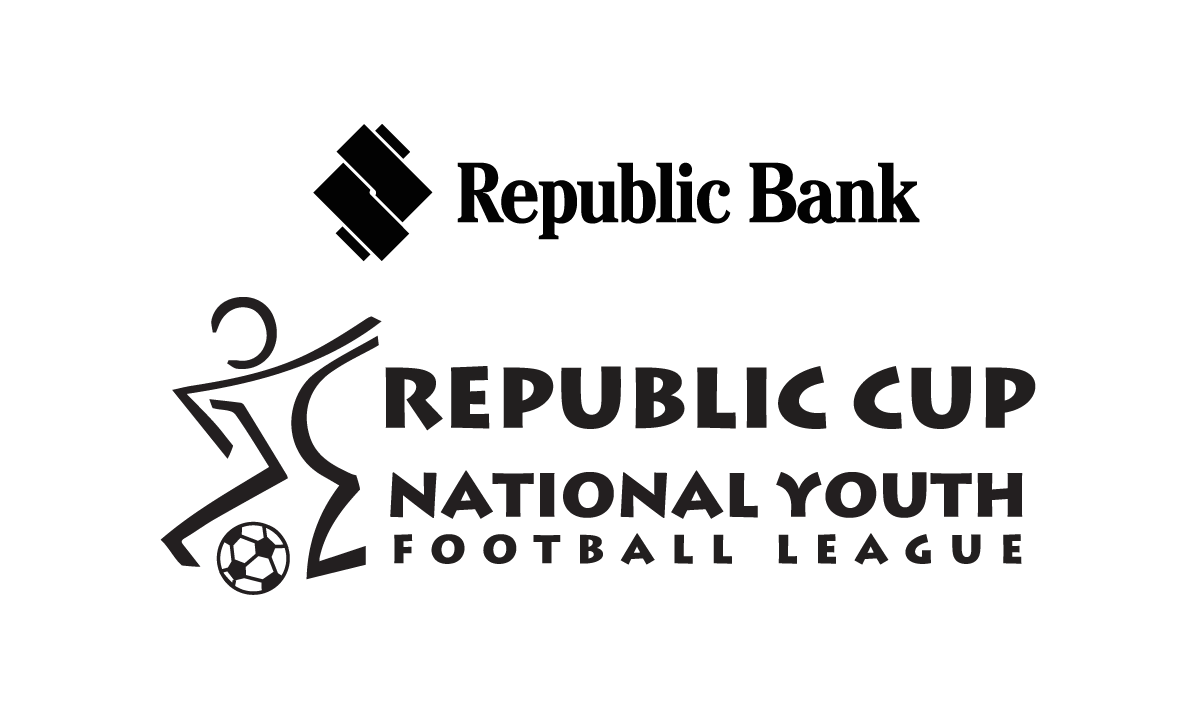 For roughly two weeks, the commissioner of police sought to isolate and bully Chief Medical Officer Dr Roshan Parasram into an about-turn and directly or indirectly lobbied everyone from Prime Minister Dr Keith Rowley and Minister of National Security Stuart Young to Minister of Health Terrence Deyalsingh and the court of public opinion.
Parasram stood firm.
"My statement, that I have said all along, is that children [activities] should be held back until September," said the CMO. "The regulations as far as I know don't speak to the age of people being allowed to conduct any [sporting] activity. [But] from my side that is where I stand."
Deyalsingh supported him.
"These are your children [and] with the evidence of the changing epidemiology and how children under five are now dying," said the health minister, "[…] are you prepared to take that risk with your child?
"Forget the regulations, I am asking parents a direct question: are you now prepared, in the face of the mounting evidence, that this virus has changed the way it attacks children… Is that a risk you are prepared to take?"
If Griffith had his way, at least 2,000 children plus technical staff members, officials and tournament organisers would have taken to the football fields across both islands in the midst of a general election campaign that caused its own health issues.
What persons who tried to follow the debate did not know, though, was the extent of the significant administrative issues which plagued the competition. Or that Police Youth Clubs were being snubbed for the event while teams outside of their scope of control got the green light.
If youth club officers could barely get balls and nets for games involving their own teams, how were they going to add Covid-19 protocols to the mix while 'supervising' guest teams?
Dr Parasram did not budge, Griffith backed down and the public was spared the answer to that question.
Within the Police Youth Club, the prevailing emotion was not frustration but relief. It was a far cry from the enthusiasm that lawmen had felt when they first approached Griffith in 2018 with a 'revolutionary idea' for the use of sport as a crime fighting tool.
The Police Service Commission appointed Griffith as commissioner on 6 August 2018 and the brash ex-army captain wasted no time in declaring war against 'cockroaches'—his dehumanising metaphor for suspected criminals.
Griffith's enthusiasm for sport, though, encouraged some members of the Police Youth Club. 
"Being a Police Youth Club leader goes beyond policing," said the source. "It is a mammoth task that is not recognised because hard police officers don't see it as real police work whereas you are giving them less to do by stopping some of the children from becoming gang members."
Up until 2018, the Police Youth Club had held an annual event for its various arms, with a sports day in one year and a cultural extravaganza in the next. The sports day consisted primarily of a march past, track events and novelty events like egg-and-spoon and bunny hop.
Some officers liked it that way; others wanted to include more traditional sports like football.
The latter group approached Griffith with a proposed 're-branding' for their biennial sports day. They suggested that the sports day be replaced with a 'mini-Olympics', which comprised track, cricket and netball, and would be held over several weeks rather than in a single day. 
And they wanted a football tournament which ran annually and created a source of talent for Police FC as well as 'minimised nefarious activities within communities' and 'fostered a sense of pride' within the same areas.
Police FC have one of the best youth football teams in the country. In 2015 and 2017, the junior 'Lawmen' represented the Youth Pro League in the Concacaf Under-13 Youth Championship.
Their screening process generally starts with a mini-tournament by a few of the youth club members who are more enthusiastic about football. A formal annual football tournament would significantly improve on that recruitment method.
They suggested that the first event, the replacement for the Sports Day, should be called the Commissioner's Games, the second—the football tournament—the Commissioner's Cup.
"The idea of the name 'Commissioner's Cup' was to stroke his ego a bit," said the anonymous lawman. "But also it is to ensure that it survives. Not all police officers, especially senior officers, appreciate community work. So if you, as the new commissioner, feel it is paying homage to you, then you would quicker hold on to it."
By the time, the entire Police Youth Club was briefed on the idea in early 2019, it was already a done deal.
"It is something that came from upstairs—otherwise known as instructions," said another Police Youth Club member. "We had no input. Everything came already drafted and we just had to do as they said and get the teams ready, with or without money from the community policing secretariat.
"And you could see the pleasure on some of their faces to name it thus. Because you know a lot of them love the 'kiss ass' mentality!"
It is safe to say, then, that not everyone was on board within the Service. If the football-loving officers felt they had staged a coup, their perceived control over the programme did not last long.
Once the idea was agreed upon, Griffith introduced Fenwick into the mix. A former England World Cup defender and a title-winning Pro League coach, Fenwick was a whirlwind of big ideas.
The initial idea from the Youth Club officers was to encourage community involvement by having prizes for the: biggest community attendance, best rhythm section, best cheerleading, and best welcome for opposing teams.
Fenwick promised to lift their event to another level entirely. Utilising his Football Factory coaches, he would scout the various matches and identify the most gifted players. They would then form an 'elite team', which would fly to Britain for tours, exposure and, for the best players, potential scholarships or professional contracts.
"All the Youth Club leaders and parents bought in to the hope for scholarships," said the anonymous official who helped pitch the idea in the first place. "The idea behind the Commissioner's Cup was to give young people in a certain demographic hope, and nothing speaks of hope more than the chance to see one of your peers get an opportunity, through the Cup, to go abroad and get a scholarship opportunity.
"We didn't know much about that aspect. But when Fenwick came in and indicated that he had contacts who could deliver scholarships, we said alright, that would be the perfect opportunity for them."
In their minds, Fenwick was offering his services to the Police Youth Club for a fee. The Englishman had other ideas.
On 25 February 2019, Fenwick sent a MOU to the police commissioner which 'provides a clear playing, coaching, administration and academic development pathway for participants of the Football Factory Foundation's Topflight Youth Football Development & Scholarship Programme targeting six regions/zones throughout Trinidad and Tobago, via the co-operative support of the Office of the Commissioner of Police'.
Fenwick's proposed programme would 'provide an opportunity for young talented players at junior level to develop their game under FFF's International Football Programme, which is designed to prepare them for tertiary education in the United Kingdom and an international career in the European football leagues via the FFF's Scholarship Programme'.
It is worth noting here that, in the nine years since Fenwick formed the Football Factory academy in St Clair, the only national player it ever produced was the commissioner's son, Gary Griffith III—who somehow managed to earn national selection without ever excelling at any domestic level.
And while Police FC have picked up a string of junior trophies over the years, Football Factory were often the whipping boys of the second tier Republic Bank National Youth League or in the Northern Football Association.
Regardless, Griffith took the idea from the Police Youth Club officers to the Englishman, who vowed to 'develop opportunities, motivate and provide encouragement to youths throughout the country with support from the Commissioner of Police Captain (sic) Gary Griffith and the promotion of co-location games and round robbing (sic) competitions to foster community, togetherness and support'.
Fenwick was not working for the Commissioner's Cup; the Commissioner's Cup was working for him. 
Stated Fenwick: "The FFF shall assume overall responsibility for purchasing, care and maintenance of all equipment and assets of the programme." 
Essentially, Fenwick proposed that he would expand Football Factory by creating branches in six zones, with the TTPS footing all administrative costs as well as providing him with money to purchase equipment. The proposed bill was TT$2m to be paid every January.
In return, FFF would train the Police Youth Club players—all at taxpayers' expense.
Sounds exorbitant? Even that was not enough for Fenwick. The Englishman insisted that he still be allowed to charge parents too.
"The FFF reserves the right to set registration fees at its own discretion," he stated. "Registration fees shall be paid directly to FFF administrator at the regional academy."
As he ably demonstrated during his stint in charge of the Soca Warriors, Fenwick is not the type to leave any money lying on the table. That might explain why, on 19 February 2016, he created a non-profit company called the Football Factory Foundation.
The Football Factory academy is attended by mostly children from middle-class and affluent families, whose parents pay TT$500 a month plus TT$450 a year for uniforms and is well served by corporate sponsors like Flow Sports, Digicel, Burger King, Nestlé, Gatorade—along with receiving generous donations from parents.
However, in an application to the Ministry of Legal Affairs, the FFF director described its 'main area of business activity' as 'social development, educational, nutritional'.
According to the FFF application, "The undertaking of the company is restricted to planning and implementing and executing sporting programs and activities for young boys and girls in 'hot spot' areas."
Wired868 spoke to three former employees about the FFF's supposed non-profit work. One could not remember them ever having children from 'hot spot' communities, another suggested that perhaps they were two out of their 60 children, while the third said that actually the only children from deprived backgrounds were actually children of a coach at the academy.
"It is not illegal for a company to be both for profit and not for profit—but it can be unethical when it is the same people and the same assets," said one employee from the Ministry of Legal Affairs, speaking on condition of anonymity. 
"Although Legal Affairs gives the designation, it is actually the FIU (Financial Intelligence Unit) that investigates to see that the NGOs are not abusing their status and that everything is above board.
"Of course, the FIU does not have any powers of arrest so you know who they have to turn to if they see something suspicious?"
If it found something off-putting in Fenwick's for profit/not-for-profit academy, the FIU would have to turn to the police, the same police that was writing massive cheques to the FFF.
On the same day, 25 February 2019, Griffith forwarded Fenwick's proposal to his assistant, Jamila Julien, to be printed. The heading said 'Draft agreement'. The commissioner signed the printed document.
There was no mention of young players being developed to represent Police FC. Instead, the focus was getting the players abroad on 'scholarships'—which would actually be paid for by the TTPS—and professional deals. 
It was not clear which party should reap the rewards if a player joined an overseas professional team.
The entire business was conducted using Griffith's personal email address rather than his official work account.
Fenwick asked the commissioner for TT$2.8 mil to run the Police Youth Club competition. It is uncertain how much the Englishman squeezed out of the TTPS.
Trinidad Express investigative journalist Denyse Renne uncovered a 27 May 2019 invoice from the Football Factory Foundation to the Police Service for TT$995,000.
If Fenwick had invoiced for just TT$5,000 more, the TTPS would have been mandated to send the request to Cabinet.
Meanwhile, the Police Youth Club officers—who thought they were in charge of the project—submitted a budget of TT$360,379.50 for equipment, catering, inter-island travel and prizes for the Commissioner's Cup. 
It was rejected.
For the Commissioner's Cup committee, the worst bit was not that Fenwick charged a king's ransom to deliver equipment and services for a competition that they had created in the first place.
What hurt them the most is that the Englishman allegedly also failed to deliver on anything.
If Fenwick was not winning over the lawmen by repeatedly failing to deliver on promises, the same could not be said of his relationship with the commissioner.
At roughly the same time that Fenwick invoiced the TTPS for just under one million, he issued a release to the media which claimed that Griffith III and another Football Factory player, Brandon Alves, had been accepted in a 'scholarship programme in the United Kingdom' through an obscure British company named Catalyst4 Professional Sports Management Limited.
"Following three UK trials, including Sunderland and Queen's Park Rangers, Griffith III, the son of Commissioner of Police, Gary Griffith II was accepted on his own merit for his abilities and commitment to work hard and smart to make it," Fenwick informed the media.
Fenwick appeared not to consider that most coaches would consider it redundant to say a player was accepted 'on his own merit'.
"It is fitting that FFF, who have engaged and partnered with Catalyst4 Agency and Improtech since November 2018, is now partnered with the T&T Police Service (T&TPS)," stated Fenwick. "The partnership between FFF and the TTPS will provide expertise, knowledge and experience in the upcoming Commissioner's Cup and Scholarship Program, to ensure a solid, professional and achievable program to project our program nationwide through the multiple police youth clubs."
Griffith has repeatedly dismissed any suggestion of a conflict of interest in the career moves of his son, which, more often than not, were hinged on Fenwick's network. But the Englishman himself linked Griffith III's Sunderland College scholarship to his business deal with the Commissioner's Cup.
Two years later, Griffith III and Alves remain the only locals to receive scholarships, although neither even participated in the Commissioner's Cup.
Catalyst4, incidentally, followed a pattern familiar to Wired868—based on previous investigative research into paper companies used in projects involving controversial marketing man, Peter Miller.
Generally, the companies are no more than a postal address and a director who criss-crosses several similarly obscure businesses.
Catalyst4's only listed director is 50-year-old self-titled 'financial advisor' Neil Saxton, who is also a director of four other companies in the UK. One such company bears a name that suggests a similar line of business: United Sports Corporation Limited.
Catalyst4 was incorporated on 18 April 2017. United Sports Corporation, the nature of whose business was listed as 'activities of sport clubs', was incorporated on 6 December 2018.
Both companies had mailing addresses at the same building. And sitting alongside Saxton on the United Sports Corporation board for all of two months was none other than Fenwick himself. 
A full year before Fenwick received a lucrative posting from the Trinidad and Tobago Football Association (TTFA), he was preparing to sink his teeth into the coffers of the T&T Police Service.
Editor's Note: Click HERE to read Part Two of the story behind the Commissioner's Cup on Tuesday 17 August. The website reached out to Terry Fenwick and Gary Griffith with questions related to the event. Neither responded up until the time of publication.
Wired868 has provided readers with solid, independent journalism since 2012.  If you appreciate our work, please contribute to our efforts. 
Support Independent Journalism