For the first time in 11 years, coach Richard Hood played no role in Police FC's match day plans over the past week as the Lawmen came from behind to hold Point Fortin Civic 1-1 at the Police Barracks in St James, before thumping San Juan Jabloteh 5-2 on Sunday in Phase 2, La Horquetta.
And Hood will not be involved this midweek either, as Police host Morvant Caledonia United from 6pm at the Barracks.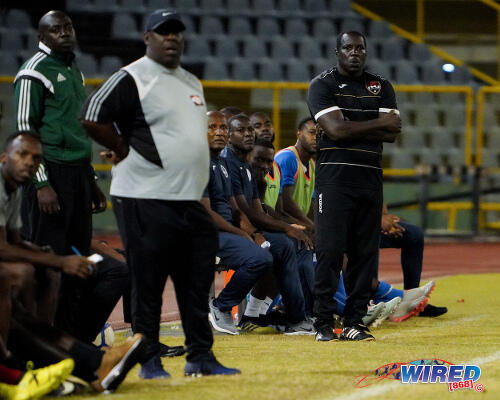 The reason for his absence differs depending on whom you ask.
"The new [Police FC] executive felt that they needed to make a change to the head coach position on an interim basis," Hood told Wired868, "and offered to retain me as technical director, which I refused… I was removed as the head coach of the team."
Inspector Andrew Boodoo, chairman of the Football Section of the Police Sports Club, suggested a different scenario.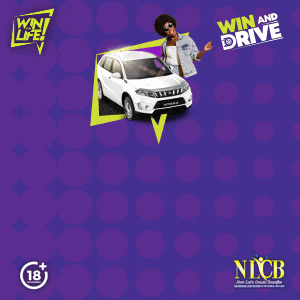 "Police football has about six teams and we felt we needed that expertise to put the necessary programmes in place, to ensure the six teams are properly treated," said Boodoo. "With the great expertise he possessed, we felt that was the right position for him—it was a change in his portfolio. So, he still has supervisor authority."
Wired868 informed Boodoo that Hood himself said he was relieved of his coaching job. The inspector remained poker faced.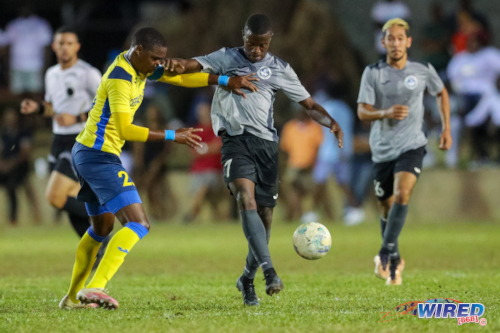 "You have a little more information than me," Boodoo replied. "A man of Mr Hood's quality and experience and expertise—how can he be fired? He can never be fired."
Inside the Police FC dressing room, the response to their former coach's "portfolio realignment" was mixed. Hood admitted that some unhappy players had a role in the technical staff shake-up, although there were suspicions that the coach was on borrowed time for weeks.
Or, to be more specific, Hood was in trouble ever since Boodoo replaced Chris Bailey at the helm of the Police Sports Club's football section—in an election on 29 March 2023.
Police FC captain and goalkeeper Adrian Foncette, who has 19 senior international caps for Trinidad and Tobago, was unhappy to see Hood leave.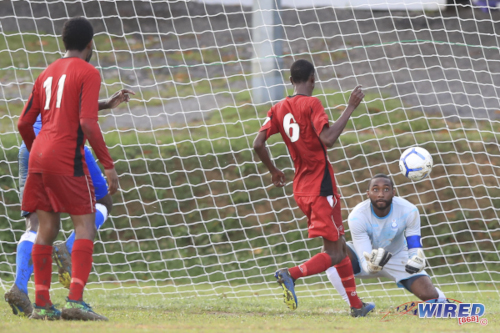 "It was done in poor taste and at a real bad timing in my opinion," said Foncette. "From the time Bailey was voted out at the AGM, this is something that was always in the making. We expected it to happen sooner or later."
Boodoo unsuccessfully contested the administrative position on the Police Sports Club in 2022, before he prevailed this year.
His close proximity to Trinidad and Tobago Football Association (TTFA) presidential wannabe and Terminix La Horquetta Rangers director Richard Ferguson did not go unnoticed either.
Since Ferguson's failed campaign to replace David John-Williams at the helm of the local football body in 2019, his link to various zones and sporting bodies grew rapidly—with Northern FA president Ross Russell, Central FA president Randolph Boyce, Eastern FA president Kieron Edwards, and Pro League chairman Brent Sancho all involved with his Rangers club or the Central FC team he has also assisted.
The businessman has also been a sponsor of competitions run by the Tobago FA, Women's League of Football (WoLF), and Secondary Schools Football League (SSFL).
Police FC, like Defence Force and Club Sando, will have two votes for the next TTFA president due to their standing within the TT Super League, which makes them the three most powerful local clubs.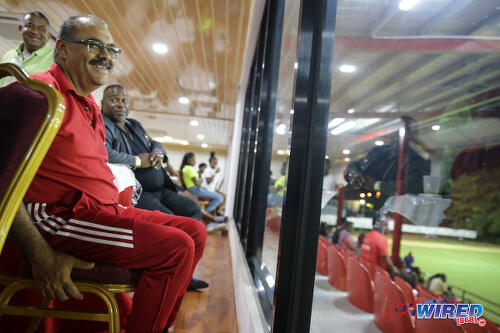 Boodoo denied any special arrangement between Police and Rangers, or that external parties might have any influence in his election or the running of their TTPFL team.
"There was no campaign [for my election as chairman of the Football Section of the Police Sports Clubs]—I showed up to the AGM, I was nominated and I accepted," said Boodoo. "I was involved in Police football for a long time. I am no stranger to Police football."
Boodoo said he once served as Hood's team manager at Police FC and insisted both men "share a very good relationship".
"I know his value and his ability and qualifications," said the inspector.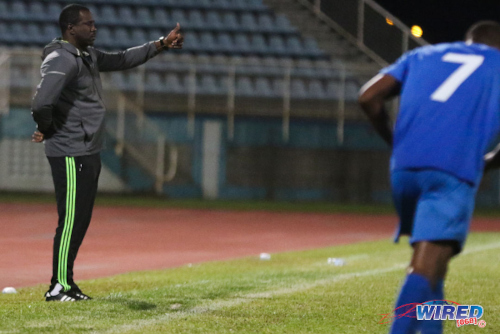 Boodoo revealed not only a professional relationship with Ferguson, but an admiration as well. But he stressed that their rapport would not affect the Police Sports Club.
"Police is a very independent body and a very independent club—every member of the executive are police officers and we are very independent-minded," Boodoo told Wired868. "[…] What I can tell you is when Rangers came to La Horquetta, I was the inspector of the La Horquetta police station.
"Because of the challenge of a new entity operating in a hot spot—because La Horquetta was a hot spot at the time—the police had to get involved. La Horquetta police play a major part in bridging the relationship between the community of La Horquetta and Rangers.
"So if between that you are trying to make a nexus… I have no difficulty in being someone who helped bridge that gap between the La Horquetta Rangers Football Club and all seven phases [in La Horquetta]."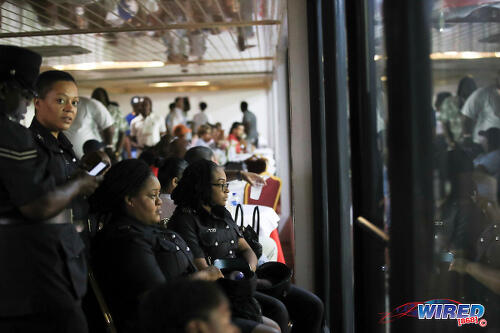 What is beyond doubt is that several of Hood's own playing squad played a role in his dismissal.
"The dynamics of the Police Football Club is different from a private football team," said Boodoo. "We work on consensus and not on one person's whim and fancy—so whatsoever decision was made for that promotion [of Hood] was based on a collective decision."
Foncette gave a bit more details.
"The new chairman and them made their decision from a meeting with mostly civilian players," said the Police FC captain. "They were the ones who said what they felt about certain things and basically expressed that change would be good. It was done in an unjustifiable way in terms of the manner in which it was done."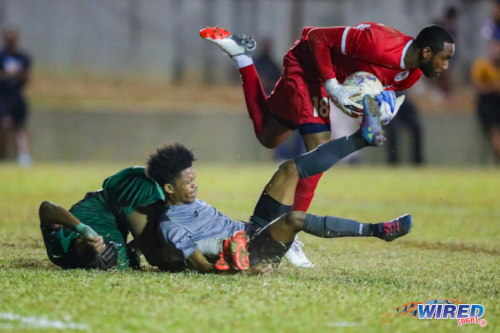 Just last year, Hood was adjudged the Best Coach of the Ascension Invitational tournament. The fact that the award did not go to the winning coach—Terminix La Horquetta Rangers coach Dave Quamina—suggests Hood wrung more than could be reasonably expected of him by guiding the Lawmen to third.
"I moved from the best coach to the worst coach in a matter of months," Hood retorted wryly.
A former Police FC defender, Hood's coaching career actually begun in earnest at the international level—as he was hired to coach the Girls National Under-15 team in 2008.
He had a TTFA C license and Brazil advanced diploma at the time, while he would later add an England FA A license certificate to his credentials.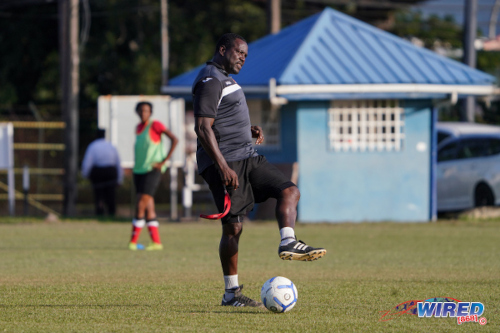 The TTFA eventually hired renowned Norwegian coach Even Pellerud to lead the then Women's National Under-17 Team into the 2010 Fifa Women's Under-17 World Cup, which was hosted by Trinidad and Tobago.
Hood served as Pellerud's assistant.
In 2012, then chairman of the Police Sports Club football section, Brian Headley, asked Hood to replace Kelvin Jones as head coach of their Pro League team.
Three decades ago when Hood represented Police, the service teams had an advantage over local rivals. At the time, only Police FC and Defence FC offered job security to their players while opponents had to juggle external jobs with their football careers.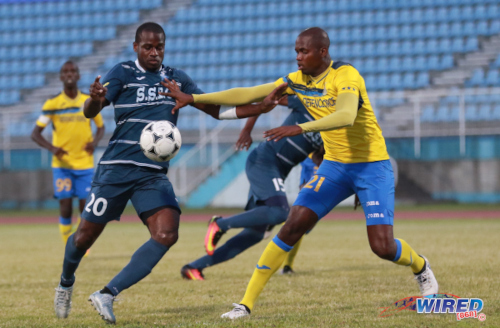 The Pro League era changed that with the servicemen suddenly disadvantaged since their players also had to do duty as soldiers and police officers, while others team had full-time footballers.
Hood said if he had to choose one word to sum up his tenure, it would be "frustrating".
"You are trying to operate in a professional league with an organization that is not geared towards playing professional football," he said. "Police, basically operate at an amateur to semi-professional level in terms of the ability for the players to train, and to get equipment and other resources like medical, physiotherapist, etc.
"And of course the biggest setback to Police being in a professional league has always been the job. Players had to play and then go and work or vice versa.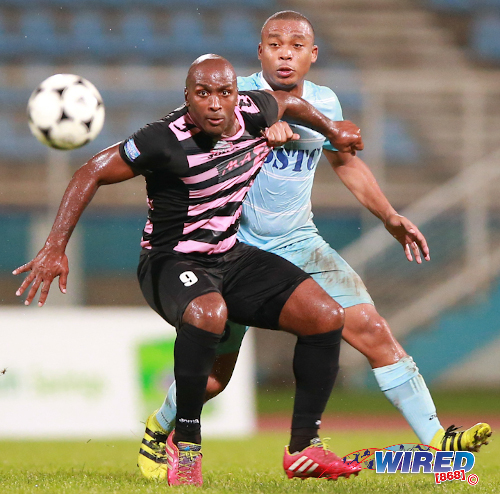 "[…] You would find that players would work all night and then have to play the next day without appropriate rest. So, performances were never consistent."
Another key factor, which arguably separates Defence Force from Police FC, is the recruitment process. Whereas the "Army" accept talented footballers on an almost annual basis, it often takes years before a civilian becomes a SRP—and during that time, there was no mechanism to pay players for their time and effort.
"Kareem Freitas came hoping for a job in 2014 but didn't get into the SRP system until 2018 or 2019," said Hood. "During that time there was no recruitment at all due to our slow, pedestrian process. Some players stayed but most left, and the Army benefitted from that.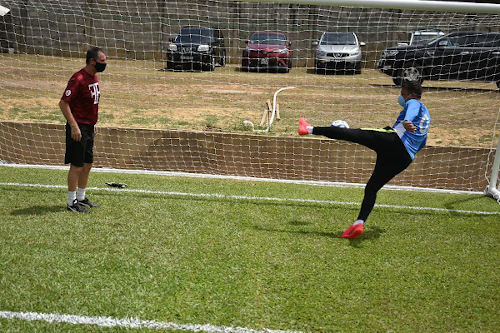 "[…] Under Gary Griffith's tenure [as police commissioner], rugby, hockey and cricket benefited tremendously—but not a single footballer was recruited! And that's even after we had several meetings with the Police Commissioner.
"I would suggest that is one of the biggest disappointments of my tenure as Police coach."
Even when a player gets into the service, he may still be a victim of bureaucracy or a lack of regard by some senior officers to their football team.
Hood suffered a broken leg as a player but struggled to get internal support, as his injury was classified as "not duty related" and he was almost discharged on medical grounds.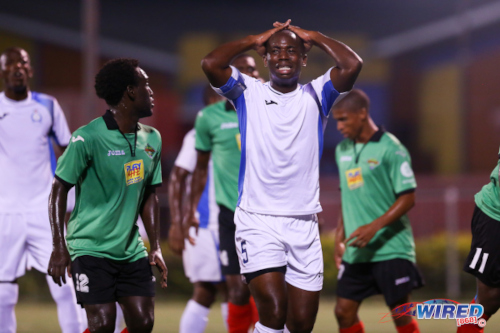 And, according to Hood, requests for overtime and leave by players are often treated differently, depending on the whims of individual superintendents.
Foncette said some players blamed Hood for such issues.
"Hood gave everything he could have given to the Police team, working with disadvantages as opposed to other teams like having no subvention," he said. "And you know the first thing some players would do is blame the coach and say he's not pushing hard enough for the players. He gave as much as he could have given—but you would also have players who felt enough wasn't done."
On the field, Police FC were traditionally a tough opponent, compact, organized and expansive in their play, although opponents—or at least the top Pro League teams—were often fitter and possessed more talent.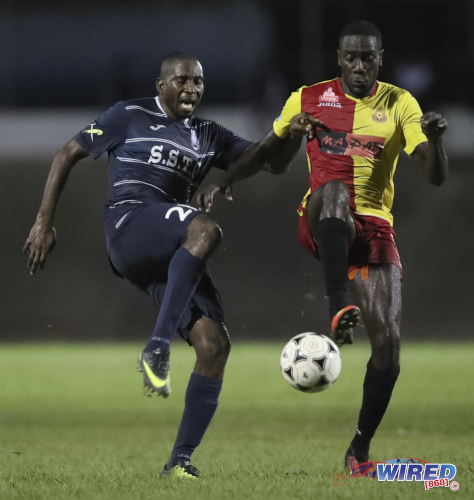 Hood described his coaching style as "a combination of democratic and autocratic". He believes in the principle of "guided discovery" where you try to recreate game situations in training, so as to lead players towards mutually agreed solutions.
However, he sets high standards in training and on match day.
"I believe that you need to be autocratic because we are way behind in terms of [what we accept by] international standards," said Hood. "[…] I always say to our players that nothing is cast in stone where football is concerned except defence. As coach, I spend a lot of time focusing on the defensive aspects of the game.
"[…] What I emphasise within my sessions is we make ourselves hard to play against. People should not enjoy playing against Police although that is not what is happening this season—people are having a real good time playing against Police. (Chuckles)."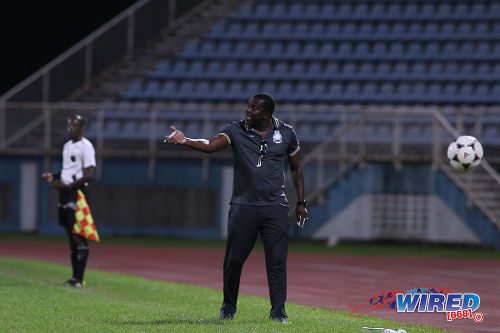 Foncette described Hood as an astute manager, but a tough one.
"Technically, tactical-wise and preparation-wise, he is on point," said Foncette. "He can be over the edge at times in the way he talks to players but I know his personality, so it never affected me.
"If you don't know him, you might take offence. He is one of the most patient and nicest persons you will ever meet."
While Griffith's tenure was a disappointment to Police FC, Hood credited a change made under Commissioner of Police Stephen Williams with a relative upswing in their fortunes.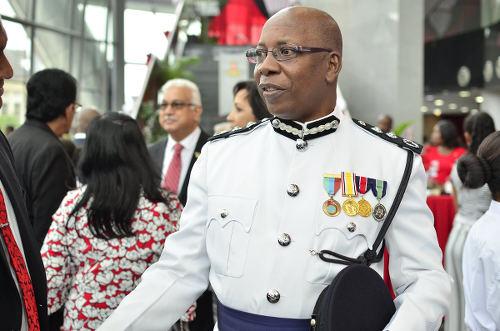 "In 2018, we met with Commissioner Stephen Williams and we proposed transferring players to a [TTPS] section that ensured they would not work nights, and he bought into it," said Hood. "All the players were transferred to the Community policing section and it was a little easier on the players. They still had to work but it wasn't as hard on them.
"If you look at the rise of Police as one of the better teams in recent times, it probably started then. We were in two or three finals and we beat Rangers in the 2019 First Citizens Cup final."
Hood singled out their 2019 First Citizens Cup title, the only Police trophy of the Pro League era, as the best moment of his tenure.
"It was a real sense of pride because of the amount of work we had put in, and because we came close a number of times but never got over that hurdle," he said. "It was particularly satisfying too considering who the opponents were.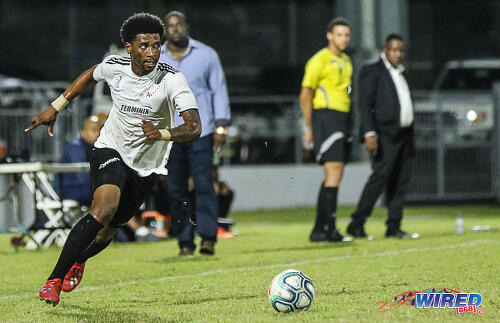 "Rangers were the glamour team with all the stars in local football. And the manner of the victory, 4-1, it was really satisfying."
Hood said he also enjoyed his work with the upcoming talent within Police FC's youth teams.
"As technical director, I have oversight of all the teams and basically nurture all the coaches," he said. "So it is really satisfying to see some of the players come up from youth level and I feel I have had a significant role to play in their development.
"You have players like Jayden Moore, Xavier Wheeler, Jaron Pascall…"
Hood was confident that Police FC were moving in the right direction and en route to a competitive season.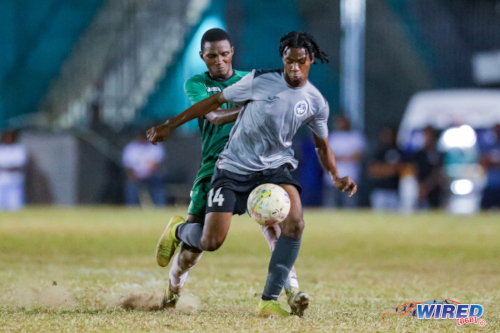 The TT Pro League had become the TT Premier Football League (TTPFL) and although there have been complaints about "salaries" that dropped to as low as $1,200 per month at some clubs, a change to the operations of the competition benefitted Police.
Whereas the club-run Pro League refused to share government subventions with Police and Defence Force, the TTPFL, led by CEO Colin Wharfe under the auspices of the Fifa-appointed normalization committee, opted to share money between all 12 of its clubs.
So, finally, Police FC's civilian players would get a stipend for representing the team.
After finishing fourth in the last full Pro League season before the Covid-19 pandemic and third in the 2022 Ascension League, the veteran coach felt a top two finish in the 2023 TT Premier Football League was plausible.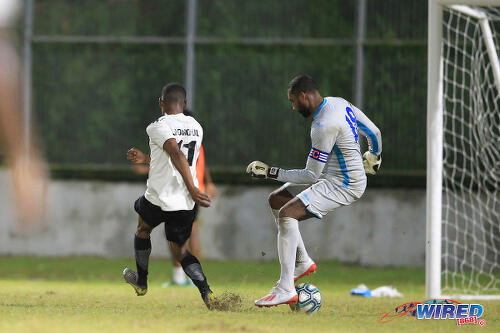 But, even before Boodoo's election, there was trouble ahead for the Lawmen.
"We have a system within the Service where every year you have to apply for permission to participate in a particular league and permission to train," said Hood. "We sent in our application and permission was granted but, when the correspondence got to our Sports Club, somewhere along the line the training period was changed. We requested five days of training with gym and field work—but we were granted two days.
"We tried to get it rectified but that [did not happen] until near to the end of February. So before that we were training just twice a week."
Between 13 and 27 February, Police FC were unable to train at all due to a memo from the top that insisted on having all available officers at the ready due to the Carnival season.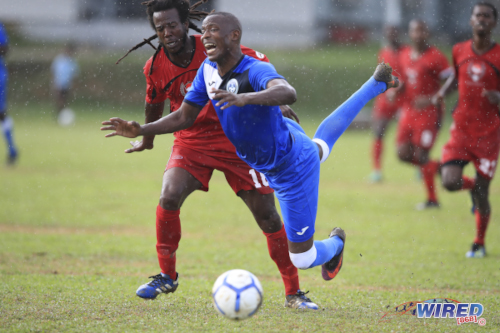 The 2023 TTPFL season kicked off on 10 March, and Police barely had two weeks of full training under their belts at the time.
"It has been a source of real concern and surprise that we were performing so badly," said Hood, "but I understand the reason behind it. One of the major problems is we had a truncated preseason.
"[…] There were other things that affected the team. There was a lot of discord around the team which I don't want to go into—but it resulted in the change that now exists."
Police FC lost their first three games on the trot: 2-1 to W Connection, 2-0 to AC Port of Spain, and 2-1 to Defence Force. Yet, they might have easily come away with a result in all three, as they enjoyed more ball possession in opposition territory but failed to take their goal scoring opportunities.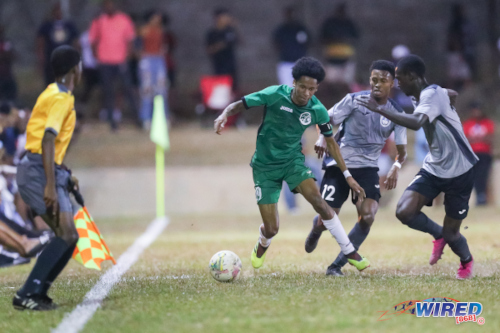 "Results-wise, to be fair, this season was very poor," said Foncette. "Football-wise was not too bad but there are certain aspects of the game that are tripping us so far and that is goal scoring really.
"I don't think any team has dominated us but we failed to score and then we conceded soft goals or got some bad calls. The results don't really reflect how well we played."
Three days after Boodoo's election, Police FC put their first points on the board as an own goal by Club Sando captain Acelino Medford earned the Lawmen a 2-1 win at the Larry Gomes Stadium. And, on Wednesday 5 April, they had their first triumph of the season at the St James Barracks, as Christian Thomas scored a hattrick in a 5-2 victory over Prison Services.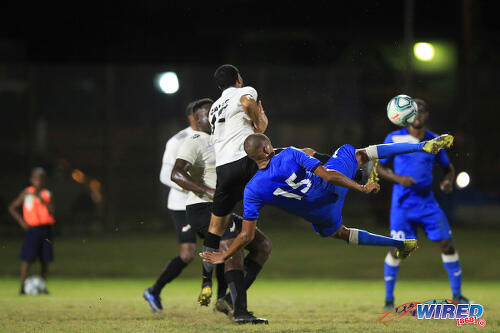 Two goals in the last five minutes by Elijah Belgrave and Freitas saw Police edge Cunupia FC 2-1 on Saturday 8 April, to move to mid-table.
They conceded three second half goals in a 3-0 loss to Central FC on Saturday 15 April before rebounding to edge Morvant Caledonia United 2-3 on Wednesday 19 April, with a last minute winner by Kern Roberts at the Arima Velodrome.
Then, on Sunday 23 April, they blew a 1-0 halftime lead to lose 2-1 to table proppers San Juan Jabloteh at the Barracks. And, the following weekend, they were undone by a Marcus Joseph double in a 2-1 loss to Point Fortin Civic at the Mannie Ramjohn Stadium.
Police FC were seventh in the 12-team standings, with four wins and six losses from 10 matches—they trailed Connection by one point, although the former team played one match more. The Lawmen were 18 points behind leaders AC Port of Spain.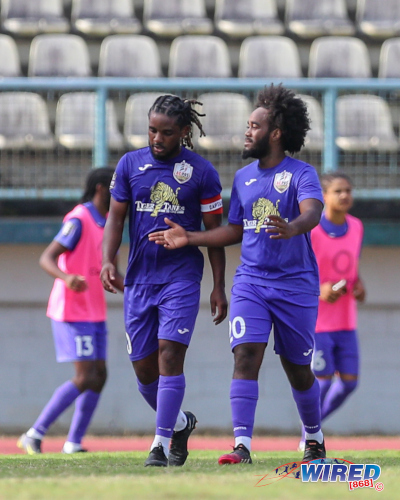 "The most difficult thing to coach in Trinidad and Tobago is the transition from offense to defence," said Hood, as he explained his preferred style of play. "Players here enjoy attacking and they enjoy working when they believe they can get the ball, but they do not enjoy working defensively. That is my experience.
"It requires a certain discipline to counter press and Trinidad and Tobago players are not the most disciplined. So it becomes difficult."
With an inadequate pre-season, internal friction within the squad, and rumours that Hood did not have the favour of their new administrators, the Police coach was more vulnerable than ever before.
On Monday 1 May, the day after their loss to Civic, Boodoo called a meeting with team players and the majority voted for a change of coach. Wendell Joseph was hired as Hood's replacement on an interim basis, with Devon Bristol as his assistant.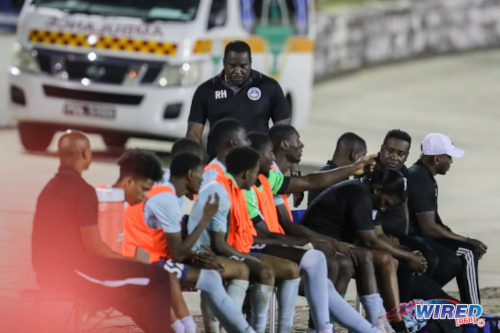 "We now have an interim head coach who has been a student of Mr Hood for many years," said Boodoo. "He will now be carrying on Hood's work, while Hoods shares his expertise with all six Police football teams.
"It was not a major change but a realignment of portfolios."
Hood said he was disheartened by the decision.
"I came into this job with the ultimate purpose of taking Police football back to the top, where I used to be as a player," said Hood. "I think in the last few years, we took them close. We wanted to go on to represent Trinidad and Tobago at Concacaf tournaments and I think it was achievable, if not for certain things behind the scenes. To miss out on that is a source of disappointment.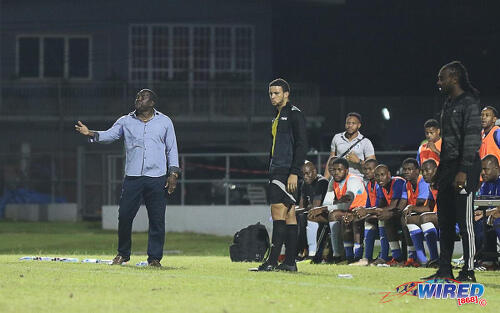 "I have enjoyed working with Police FC over the years and of course I will miss it. But they say the one thing that is constant is change, so after 11 years of that being the main focus of my life and my family's life…"
Hood took Trinidad and Tobago to the quarterfinals of the Concacaf Women's Under-20 Championship in 2020, but was controversially overlooked for several positions since by the Normalization Committee.
He still hopes to return to the national women's game.
"I've always felt that [the national women's programme] is something I was very passionate about," said Hood. "It is something I felt I could create some real impact in and help us qualify for a World Cup.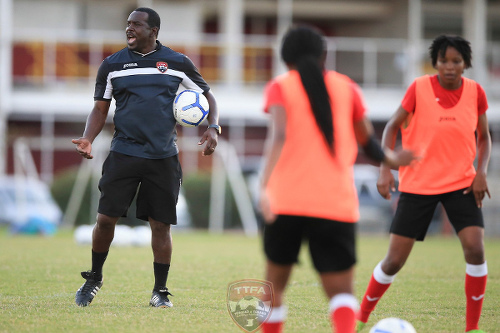 "As it stands right now, we are some distance from that and we have taken serious retrograde steps in the last few years. But I would like the chance to advance Trinidad and Tobago women's football. I would love that."
As far as Police FC's top-flight set-up goes, it is a change of the guard.
"In my time at Police, [Hood] and his family have been there day in and day out," said Foncette. "[…] He did as much as he could have over the years."