Commissioner of Police Gary Griffith and Chief Medical Officer Dr Roshan Parasram confirmed that representatives from both organisations will meet this week to discuss children's sports over the July/August period.
At present, there are no Covid-19 health regulations that forbid sport at any age group and Griffith is keen to hold the Commissioner's Cup next month—a football tournament that features over 2,000 children competing in the Under-14, Under-16 and Under-18 categories.
However, Dr Parasram has repeatedly advised against any children's activities before September. This morning, the CMO repeated his concerns, in the wake of a suspected case of local spread of the virus.
"There is no regulation as it relates to sporting activities," said Dr Parasram, "however as we have said before, the medical advice remains—and more-so with this last case we have gotten with no link to importation.
"There remains a concern for children and we are asking parents to do all that is necessary to protect your children at this time and take personal responsibility for their wellbeing. So we are asking that all child related actives be held until September, aside from the SEA and other examinations that are taking place."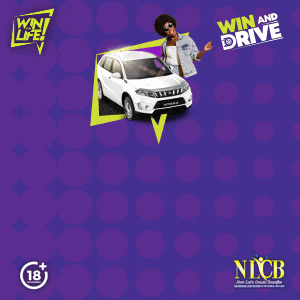 Minister of Health Terrence Deyalsingh addressed the issue of team sport later but specified that he was referring to adult sport.
"Team sports can go on—you can play your cricket, you can play your football, you can play your volleyball—but just no crowds or audiences," said Deyalsingh, who advised teams to limit the numbers of ball boys and support staff to 25. "It is not that adult sports can't be played. They can be played; but no big crowds."
It would suggest that senior domestic football competition, the Ascension Tournament, scheduled to kick off on 14 August, should be fine to proceed. But the Commissioner's Cup may not have the blessings of the CMO.
However, Griffith hopes to convince the CMO to soften his stance before the end of the week—although Dr Parasram's concerns do not carry any legal force.
Griffith repeated his own view that organised sport remains than one of the healthiest things the country's young men and women can do over the July/August holiday period.
"[The Commissioner's Cup] will be one of the safest places for young people to be in comparison to being in a cinema or waterpark," Griffith told Wired868. "I have spoken to the ministers of health and national security and there is absolutely nothing they have stated that says it is not to take place.
"The reason why I have been so vocal on this is because sport plays an integral part to keep young children away from crime and to keep them healthy."
Griffith pointed to policies that will be in place for the Commissioner's Cup such as the banning of spectators, huddling and snacks while there will be temperature checks for players and teams must leave match venues immediately after their games.

If the Commissioner's Cup gets the green light from the CMO, it is likely to set a precedent for other youth sporting activities which can put similar safeguards in place.