Robert Le Hunte's shock resignation as minister of public utilities allegedly followed a row with Prime Minister Dr Keith Rowley over a proposal for major restructuring at WASA. Although, according to informed sources, the quarrel was one-way traffic.
Le Hunte, who is also deputy chair of Rowley's post-Covid-19 economy recovery team, proposed an idea for a massive restructuring exercise at WASA in a virtual Cabinet meeting on Thursday 14 May. And Rowley supposedly suggested that the minister's timing for such an expensive undertaking—in the midst of a global pandemic—was ridiculous and asked if he discussed the idea with his Cabinet colleagues.
Le Hunte's idea, apparently, did not find favour with his colleagues, including Minister of Finance Colm Imbert.
Le Hunte did not hold back his anger at what he deemed to be a lack of support from the prime minister. And, on Friday, he submitted his resignation. Within 24 hours, Rowley accepted it and the Ministry of Communications issued a press release to that effect today.
"The Prime Minister of the Republic of Trinidad and Tobago Dr the Honourable Keith Rowley accepted the resignation of Minister of Public Utilities Robert Le Hunte. This resignation became effective yesterday, 16 May 2020.
"The prime minister is in the process of making the necessary adjustments consequent to Mr Le Hunte's resignation."
Le Hunte subsequently hinted to the bone of contention on his own Facebook page.
"My resignation was as a result of professional conflict on policy positions," stated Le Hunte. "In these circumstances, I gave our prime minister the opportunity to proceed in a manner which allows the government to achieve its objectives… I remain committed to the People's National Movement and continue to serve as party vice-chairman."
There is no word yet on whether Le Hunte's departure from Cabinet would affect his role on Rowley's recovery team.
Le Hunte was managing director of HFC Bank (Ghana) Limited when Rowley hired him to replace Marlene McDonald as public utilities minister in 2017—after the latter infamously turned up to her swearing-in ceremony with a man 'known to the police', Cedric 'Godfather Burkie' Burke.
However, Le Hunte's appointment was nearly as farcical. The prime minister learned that he also had Ghanian citizenship just hours before he was due to be sworn in at President's House.
"It has come to the attention of the Honourable Prime Minister that Mr Robert Le Hunte is a citizen of Ghana and accordingly he is not qualified under section 42(1) of the Constitution of the Republic of Trinidad and Tobago to be appointed as a Senator," stated a government release on 28 August 2017. "Accordingly, the Honourable Prime Minister has so informed the President of the Republic of Trinidad and Tobago.
"Mr Le Hunte will be rectifying his position and once this is done the Honourable Prime Minister will appoint him as a Senator and as Minister of Public Utilities. Under these circumstances, until the matter is rectified, the Honourable Prime Minister will assume the portfolio of Minister of Public Utilities.
"It is expected that this situation will be rectified by Friday 1 September 2017."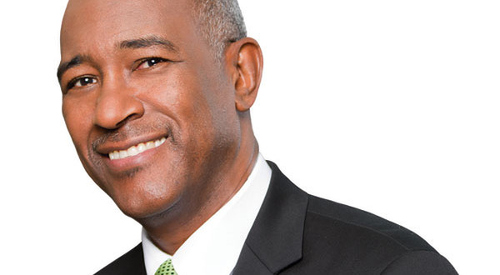 Le Hunte did become minister in the end. He lasted just over two years.
Rowley has had five ministers of public utilities since he was sworn in as prime minister on 9 September 2015: Brigadier Ancil Antoine, Fitzgerald Hinds, Marlene McDonald, Robert Le Hunte and himself. He now needs a sixth.