On Thursday, Club Sando head coach Angus Eve selected the best XI players he ever worked with in the Pro League. Today, Trinidad and Tobago Men's National Senior Team head coach Terry Fenwick takes the stage.
A former 1986 World Cup defender for England and Tottenham Spurs captain, Fenwick managed English second tier club, Portsmouth, before San Juan Jabloteh—then funded by Clico boss Laurence Duprey—hired him. He went on to win Pro League and Caribbean Cup titles for not only Jabloteh but Central FC as well.
Wired868: What was your favourite season as a Pro League coach?
Fenwick: That would be my second season here in 2001 when I won my first league title. I came here at San Juan Jabloteh in 2000 and met a side that was getting on in age—there were a lot of older players in the league back then. For me, there was no structure to the football. You'd get the ball and play and then the other team would get the ball and play.
My players were set in their ways and I could see they were frustrated with how I wanted to play. We came fifth out of eight teams that season. But while we were playing, I was looking across the country for talent. I brought in Kelvin Jack and Nigel Daniel from Doc's Khelwalaas. I brought in Collin Samuel from Mayaro and Trent Noel who was a centre forward at Police. And I promoted Josh Johnson, Kerry Baptiste and Devon Mitchell from our youth team.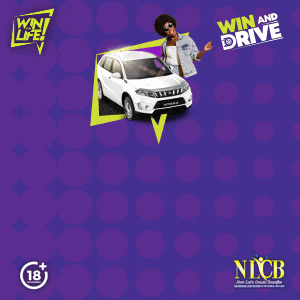 We went into the second season with a very young team and just blew everybody away. Only W Connection were able to hold their own against us and they were full of Brazilians at the time. That would have to be my favourite season. We changed the way everyone thought about football in the league because we were fitter, stronger and faster than everybody.
Aurtis Whitley was my standout player. He was a real talent and he could do tricks with the ball that you couldn't believe. I remember Aurtis and his best friend Joseph 'Gouti' Peters were inseparable; and in that first season both of them came late to training on multiple times. I felt they were not good influences on each other, so I waited for my opportunity and I fired 'Gouti'.
Both were good players but Aurtis was better. By firing Peters, I hoped it sent the right message to Aurtis. I don't know if Aurtis would have gone on to be the player he became if I hadn't done that.
Well, go then. Give us your all-star team:
Goalkeeper: Kelvin Jack (San Juan Jabloteh)
He was huge—built like a brick shithouse. He was always very competitive, even in training. He didn't want to lose anything! One of my first conversations with him, I had to ask him to occasionally give his defenders the benefit of the doubt and a bit of praise. He would roar at them for everything and scare the life out of them! I think he took it on board. We played a very high defensive line and he was great at one on ones.
Right back: Cyd Gray (San Juan Jabloteh)
He was a great defender. Full of energy, quick, good on the tackle and could get forward. He was limited on the ball so I had him doing just three things: one was a pass back to the goalkeeper, two inside to Aurtis Whitley or three was up the line to Josh Johnson—running behind the full back. Josh would come inside [from the right flank] and spin and run diagonally behind the full back to get that pass and we would kill W Connection with it every time.
Cyd became more comfortable when played because he knew exactly what to do when he was on the ball.

Defender: Robert Primus (San Juan Jabloteh)
He was 16 when he made his debut for us and won his first title at 17 alongside [Joel Leslie] Russell. He was a great athlete, strong and big for his age. He took on board everything. [With] some players, it takes a while for new habits to form and stick but he learned fast—things I told him once would stick. He couldn't be beaten one against one. He had a good voice for a young man. If not for injuries, he could have done so much better.
Defender: Ian Gray (San Juan Jabloteh)
He was a brute of a man and quick across the ground. He would come second only to Josh Johnson in our cross country runs. He wanted to win in every session, he was dedicated and would be on time to everything. He took a long time to come out of his shell and understand his quality. I had to have him understand that he was not only as good as the others but better than most. When he did break through, teams didn't want to play against him anymore.
He was good on the ball, quick and knew when to press and when to drop off.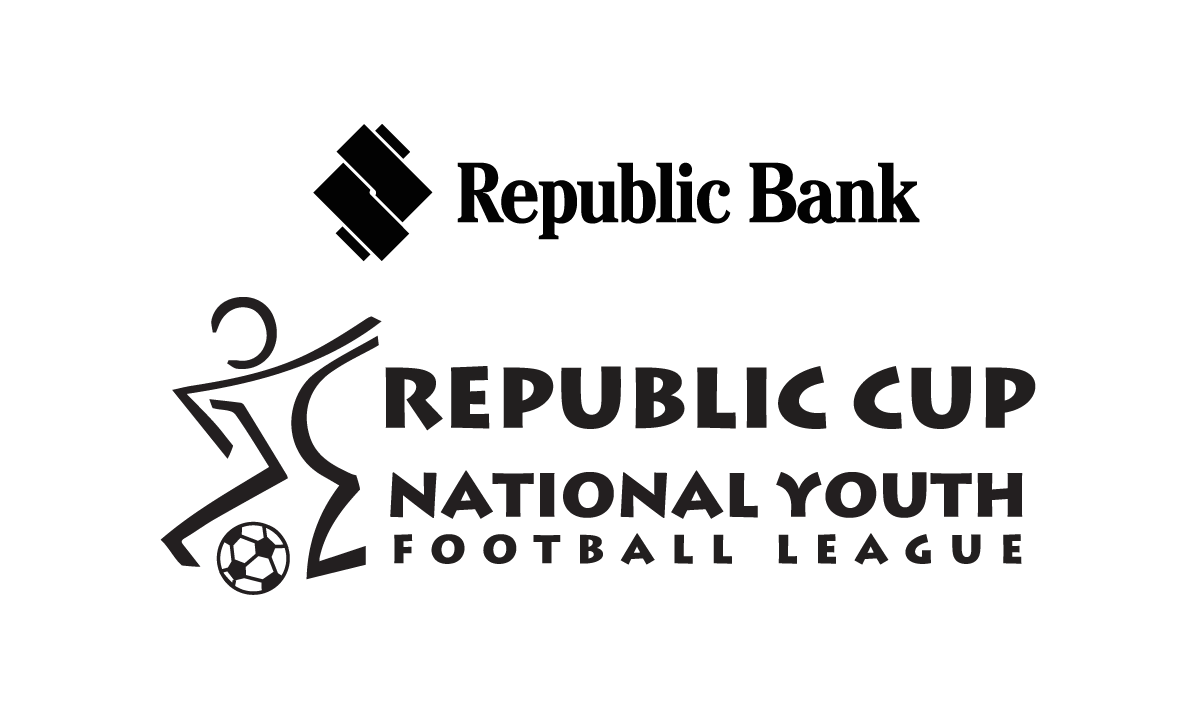 Left back: Nigel 'Ganja' Daniel (San Juan Jabloteh)
He was a great defender, great at one on one situations and a great communicator. I was forever fighting him down because he was a left back who wanted to be a centre forward! I limited my back four to two touches in their own half. I told them the earlier your teammate receives [the ball], the bigger picture [of the field] he had. But when it reached Daniel, he would always want a third touch; and i would be screaming at him 'pass'!
He would be third behind Ian Gray in cross-countries and was an excellent left back but he always wanted to do more going forward and he scored a couple of goals too. I may have frustrated him as a coach because I wanted him to do his defensive work first.
Central midfield: Trent Noel (San Juan Jabloteh)
He was a centre forward at Police FC; but he had a lovely touch, his weight of pass was excellent and he had great appreciation for where his teammates were. He wasn't the quickest and couldn't get away from anybody but I saw how he used the pockets of space. I could also hear him sharing great information with his teammates [at Police] and I liked his attitude.
I met him at Crowne Plaza and told him I wanted to use his values in midfield. He was somebody you coached on something and by the end of the week it was engrained in his game. A good leader.
Central midfielder: Marvin Oliver (San Juan Jabloteh and Central FC)
Marvin came to Jabloteh as a big player. He was full of confidence, could play anywhere you wanted him to and a leader. He was one of them who wanted to run all over the field and wanted the ball all the time; and I reduced his game into certain areas of the field where we would get the full benefit of his skill set.
He could score goals and had good presence. He should have gotten many more caps for Trinidad and Tobago in my opinion. You couldn't get the ball off him, good range of passing and his leadership was always positive.
When big occasions came around, he always stepped up.
Playmaker: Aurtis Whitley (San Juan Jabloteh)
I played [for Tottenham] with who I thought was the best ever player in the Premier League, Paul Gascoigne. The only player I have worked with who had more skills than 'Gazza' was Aurtis Whitley! His range of passing and skill was great, he could do things with the ball that even Gazza couldn't. He could have three players around him and scoop it into the air and take it on the other side of all of them.
What he didn't have was the tough mentality. He was very inward and shy. I remember when I drove to his house in Laventille and we had to park at the bottom of a hill and the two of us climbed up a grass bank to this shack that just had rags to cover where the windows should have been. It was such a wake up call for me. Wow! This is where this boy lives. But such was the ability of him that he used football to make a better life for himself and his family.
He was a phenomenal player. He could do everything with both feet. He could play that holding role in front of the back four; or if I needed a goal, I could push him further up the field. I told you that I only wanted players to have two touches in the defensive third of the field. The only player I allowed more than two touches was Aurtis Whitley because nobody could take the ball off him!
In time, I brought leadership values out of him because he was not a confident young man. The job he did for Trinidad [in the 2006 World Cup qualifying campaign] showed how far he had come. He became such a disciplined player, compared to the boy I first met who would be running all over the place doing tricks to entertain the crowd.
Right winger: Jason Marcano (San Juan Jabloteh and Central FC)
Jason Marcano was the world's worst player to coach because he always wanted to do his own thing! (Laughs) Everything was like a fete match for him. But he was a terrific talent, great on the ball and he would run all 90 minutes without a problem. He was a good character and a really nice kid—someone who everybody got on with. 'Nellie' they called him.
If he was a bit more disciplined, he could have done more than he did. He always had his finger in something else. I called him the 'Wolf of Wall Street' because he always had some other business he was involved with! (Laughs) But lovely fellah and good for the dressing room. He always had a joke and a story to tell.
Forward: Peter Byers (San Juan Jabloteh)
Six foot one, built like a brick shithouse, great on the ball, thunder in both feet, could hold the ball up… Defenders had to drop off him because he would not only be faster than you but he would outmuscle you. He would take the ball and run at you, he had tricks and could smash it with right or left foot.
He was not the brightest; you had to add movement to his game. I think he was a little mentally weak and needed a kick up the backside to get the best out of him—I think that held him back. But he was a real force. About 95 percent of the players I've used here were from Trinidad and Tobago and he is from Antigua. But he was a handful.
Left winger: Collin Samuel (San Juan Jabloteh)
Collin was predominantly right footed but I played him on the left side. He had a solid build, quick as lightening and he had so much power that everything from his right foot was a bullet. He could shoot from distance and it was often too hot for the keeper to handle, so we would score from the knock downs.
He had nice movement. He was bright, quick, strong and he worked his socks off. He would out-tackle fullbacks!
Wired868: And who were the three most dangerous players you faced as a Pro League coach?
Playmaker: Gefferson Goulart (W Connection)
He was a very crafty player. He would look to get into those pockets of space and his attention to detail was great. He was always looking for that killer pass and he had a blinding free kick.
When I played practice games before facing Connection, we would give a boy the bib and say he was Goulart and everyone would have to react differently to him when he got the ball. I've never had to do anything like that for any other player.
Forward: Devorn Jorsling (Defence Force)
He was great at holding up the ball, squat, great left foot. He didn't have that turn of pace, so when we played 'Army' I would tell my defenders not to drop deeper than the centre circle. We knew in and around the box he would be strong enough to get his shot off, so we would try to keep him as far away from our penalty area as possible.
But of course that wasn't always possible. He was a great goal scorer.
Forward: Trevin Caesar (North East Stars)
He was quick and he was a goal scorer—give him half a chance and he would hit the target. They would often play him upfront on his own, so he had a thankless task; but you couldn't take your eye off him.
In Trinidad, some of the bigger name players who people rated would nutmeg someone and make the crowd roar; but then you wouldn't see anything else from them for another 20 minutes or so. Whereas a player like Caesar was always a threat.
Wired868: And the best individual performance from one of your players?
Fenwick: Kerry Noray! We beat Connection 4-2 down at the Mannie Ramjohn Stadium—it must have been 2005 or 2006. Kerry was a spindly, skinny kid and they were a big team with guys like Atiba Charles at the back. And Kerry ran them ragged that day!
We had two wingers stay really high and I would ask Kerry to drop into midfield with two midfielders running behind him. He was great on the ball and he would have these spins and turns that were hard to read. And talk about tenacity—this little fellah would out tackle big defenders!
On that day, he was unstoppable and we slaughtered them. I remember it was 3-0 when we came off at halftime and the crowd was just silent. In the end, I think Cornell Glenn and Josh Johnson scored once each and Kerry scored two. We played them off the park!
Editor's Note: Wired868 will publish its third Pro League all-star selection on Wednesday 20 May.