"On most days, it's a fast-pace job. Which means there are calls in wait, and you have to try to wrap up your present call as fast as you can to facilitate the next customer or customers in wait.
"This was all new to me and I admit, some days I wanted to breakdown and cry. I would experience mood swings and massive headaches."
Wired868 highlights the day-to-day lives of everyday Trinbagonians in our ongoing series entitled: 'A day in the life…'
Today, we talk to a 24 year old customer service representative at a telecommunications company who has her patience sorely tested on a daily basis:
What can you tell us about yourself?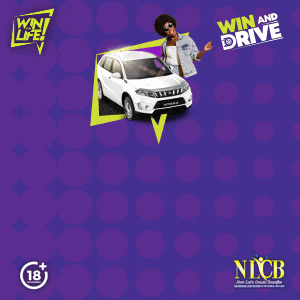 I am 24 years old, and I am a part-time student pursuing my Bachelors in Mass Communications. I am currently a call centre agent and one day I hope to work my way up to support manager right here. I have no children, just one pet cat named Andy; and I enjoy hikes and snorkelling.
How long have you been employed at your current job?
I started this job seven months ago.
Tell us some details about your job?
I am a customer care agent. I am responsible for inbound calls for the company, providing service-related assistance to customers. This includes troubleshooting support, information on products and services and handling complaints.
We take calls and handle queries for both mobile and fibre services. For mobile, it can be for either prepaid or post-paid services, and can include services like 2G, 4G and LTE internet services, voice and texts. For fibre services, we handle calls and queries for cable, internet or voice.
How many calls per day do you take on average?
On average, I would say roughly 90-200 calls per day. There is an option to see how many calls we have answered during our shift and I make use of it.

It all depends on the call flow. If there are any network issues or upgrades on the network, the calls are back to back because customers want to know what's up with their service. I remembered my first network upgrade experience, it was a disaster, I wanted to fake sick and head home! (Laughs aloud). The network had been down for some hours and I swear, it was like an apocalypse; people kept calling in. [I wanted to say] 'Like yes, hello! Obviously we have a network issue!'
What challenges did you encounter when you started?
Learning all the processes was a strenuous task. There are so many applications and systems you have to learn and as well department processes. You also have to learn proper call management adherence, and multitasking.
On most days, it's a fast-pace job. Which means there are calls in wait, and you have to try to wrap up your present call as fast as you can to facilitate the next customer or customers in wait. This was all new to me and I admit, some days I wanted to breakdown and cry. I would experience mood swings and massive headaches.
Somedays, the call flow would be so high, [that it feels like your] calls never end and you're talking non-stop until the end of your shift. (Sighs). Dealing with different customers can also be difficult. Some feel more privileged than others, and you have to keep your professionalism no matter how [condescending] they may talk to you. I can go on and on, but let's say I face challenges every day.
How are you holding up?
It is the most stressful job I have ever endured. Some days I want to scream to the top of my lungs, and respond to some of those difficult customers the way I would really like to; but if I do, I will definitely lose my job…
It's not that I dislike my job […] but dealing with ignorant customers—which is like 80 per cent of the calls—is difficult to handle at times. To a point I understand [their frustration] but there are some who take advantage of the situation [to talk down to you].
We take calls for customers from different countries, and to be honest, I can't distinguish who are the most challenging to deal with. The only differences are the twangs and the pace of conversation. (Giggles). Some customers from other countries speak slower, so our calls with those particular customers may be lengthier as opposed to a Trinbagonian customer. [Local] calls are direct and straight to the point depending on the query although some customers are very, very miserable.
What's the pay like?
I started off minimum wage during training, and once you have successfully completed the training, your salary increases to a couple dollars more. Is it sufficient enough to pursue my dreams? No, it isn't! But it is supports me enough to help with school fees and pay other expenses that I currently have.
The job market itself is tough, so I am satisfied with what little I currently have. Besides, I have not been working here long enough to complain.
We start off at $15 per hour during training, and it increases to $20 after training. Net salary all depends on how many hours you work for that bi-monthly period. There are also additional hours offered based on the flow of the calls, which is few dollars more than your hourly rate.
It is not always offered, but when it does, agents take advantage of the offers in order to make a workable salary.
We are paid fortnightly but, after taxes, I'd say I make roughly $4,000-$4,500 per month. That's if I get to clock a good few hours in though.
What are your working hours?
We work on a shift system; however, due to commitments with school, some days I can work 6am to 2pm or 3pm to midnight. It all depends. I really appreciate the flexibility of this job.
What is it like working those shifts?
Oh boy! The early mornings are a pain. I have to ensure I wake up at 3:30am on those days to prepare myself and get to work on time. Working in a call centre, there's no such thing as being 'excusably late'—there are penalties for doing such.
The late evening shifts has its pros and cons. The cons are the volume of calls from 3pm are consistent until late at night. Also, getting home late […] which can be a drag. In addition, the days just feels longer, like it's on standstill, and you're just monitoring the time until it hits midnight.
The pros, well it saves me from traveling, as the company provides shuttles home for late evening workers. To me, that saves me money and the energy from traveling.
What motivates you to get through the day?
Thankfully, I have awesome co-workers who help get me through each shift. During call breaks, we share experiences—whether it's work-wise or personal—and get a few laughs in.
Also, I am success-driven by nature. I do what needs to be done to get past my day. I try to stay focused by staying in-tune with what I need to do outside of work, and reading passages and quotes any chance I get.
If I am having a bad day, I take a few bathroom breaks to relax my brain. Sometimes we just need to get away from our workstations [and] take a walk to keep our blood cells moving, you know? I am not perfect, but these strategies have surely worked for me.
Have there been any amusing experiences at the job?
Well, well, well; am I even allowed to say this? (Chuckles). Let's just say I had a stalking ex-boyfriend who held a grudge for me. He set up a female to call into my job and file a false complaint against me, stating that I have been viewing both their call details and contacting their respective friends and family.
Now, this was beyond crazy, because not only it was untrue, the lengths he had gone to tarnish my reputation with the intent to make me lose my job was absurd. Of course, an investigation was done, and there were no records of me ever doing such. I was advised to make a police report and if possible, pursue a court matter.
To me, I found that entire process to be tedious, so I only resorted to filing a police report to stop them from calling into my job. The entire event was scary to me because it could have cost me my job, but I was thankful a proper investigation was executed before any decisions were made.
Why would he hold a grudge against you?
I don't know, maybe it's the fact that I wanted better for myself, and I just no longer wanted to deal with the lies and manipulations.
What advice would you share with individuals venturing into this profession?
If you don't have patience, don't waste your time! It is not a bed of roses. I would say talk to someone that's already in the field if possible, because not even the training provided, prepares you for the outcome.
If you cannot multi-task, this job is not for you. If you're not motivated, don't like working unusual hours or dealing with people, then this job is certainly not for you. It will test your mental capacity, and you will feel submerged.
But if you love a challenge, have a passion for helping people and you are self-motivated, then by all means take the chance!