"Thank God for decisions made to stimulate drilling […] by the Kamla Persad- Bissessar government… Instead of benefitting from flowing gas today, we might well have been on our knees, eating grass."
(Dr Bhoe Tewarie, Trinidad Express, 13 March.)
An astounding statement with subtexts! What exactly is he saying and to whom?
The grasp of economics and development apparently has eluded the former Planning Minister. Jamaica's rebounding economy should have taught him that the prudent management over years—albeit under the IMF guidance—yields the space which their 2019 budget has now wisely used, and which uses their recent 7% primary surplus. An efficient economy drives economic growth.
We have to make products in less expensive ways and better if we are to have growth that is sustainable. We cannot hope to hit the jackpot as a means of running our economy. We have no control over the oil majors nor over the price of oil.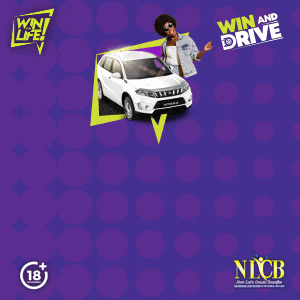 Dr Tewarie celebrates our continued dependence on the oil and gas resources without noting that his administration drove consumption, bloating our welfare state. We, in our good times, did not learn from Canada which, in the 1990s, reduced spending by over 8% GDP to avoid having an economic 'heart attack'.
Our problem is not the 'Dutch disease' (the negative consequences of a spike in the value of a nation's currency) but a lack of prudent fiscal policy. Of course, we have a few prominent economists who still bleat about the 'resource curse' and inevitability of peaks and troughs in our revenue base; but there is a solid school of evidence that has shown there is an alternative way forward. That way does not consist of not saving for the rainy day nor does it rely on raiding the coffers.
Even if Dr Tewarie has amnesia, we should never forget the March 2016 warning of The IMF: "… taking into account the size of energy revenue windfalls, the country has under-saved and under-invested in their future [which] could lead the country to uncomfortable levels of debt…"
More damning words cannot be found. In two years (2008-09) we put more money in the Heritage and Stabilisation Fund (HSF) than we did in five years (2010-2015). Yet in 2011-2016, dividends from state enterprises to the Treasury increased sharply to $19.5 Billion.
Former Central Bank Governor Jwala Rambaran, in December 2015, composed that administration's epitaph with the announcement that the economy had been backsliding for the entire year. We had spent more than we earned and more than we ever did before but had nothing to show for it.
The bigger the budgets, the less we got: our quality of life declined. The poor among us increased by 50% between 2005 and 2014. The larger the tenders, the more corruption. The IADB estimates 26% of project costs are paid in bribes and padded budgets—a point Prime Minister Dr Keith Rowley recently alluded to at the launch of the Curepe Interchange project.
In 2010, the Financial Intelligence Unit reported $85.7 million in 300 suspicious transactions but by 2017, there was $22 billion flagged from 824 transactions. This is where our money has gone.
Our productivity declined; our businessmen squandered the opportunity to use cheap funds to retool and cheap electricity costs to expand markets. From threatening to 'buy out' Jamaica, we now are their targets. Because our local markets were overheated due to the slush of money being pumped in by the PP Government, our local businessmen turned inwardly to milk the market.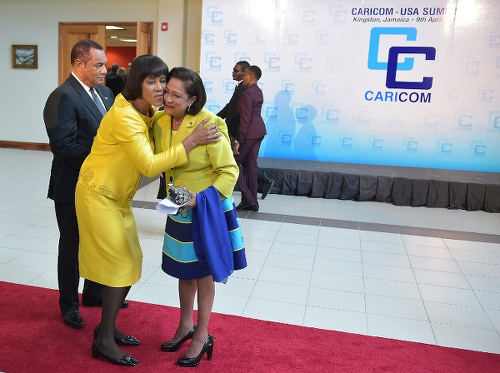 We no longer hustled to increase our share of regional markets. We went on 'rum drinking' trade missions with precious little to show after the trips. We became 'soft', unable to compete regionally or globally but loaded with cash that was then put outside of the country.
Essentially, the work ethic and the competitive drive was gutted. This is the untold bitter legacy of the period that Dr Tewarie speaks.
Some of our high-profile businessmen played to the gallery—more interested in newspaper headlines—and ended up having to retreat. Some even ran out of cash as they pursued acquisitions and had to dump assets at discount prices. A decided lack of discipline was our calling card.
But this new breed of Jamaican entrepreneurs will not run out of cash, since as Mr Michael Lee Chin said, "we are […] better capital allocators." This is no idle boast: his National Commercial Bank of Jamaica (NCBJ) outperformed the S&P 500 by a factor of five times in the last 16 years, according to Bloomberg.
Our current rate of depletion of foreign exchange is not unexpected. We more than doubled our drawdown between 2010 and 2015, to reach US$766M at a time of no economic growth. We will not stop consuming. Those, who creamed funds off, continue to stash funds away betting against the TT dollar. The businessmen cry yet fail to invest to become competitive, sliding down in the Global Competitive rankings.
Dr Tewarie and Dr Rowley—as representatives of their parties—and we the public have a choice: keep fiddling like Nero of Roman times until the IMF steps in and forces us to bite the bullet.
We could continue to fool the unwary, promising better times, without a serious plan or even a diagnosis of what ails us. Or we could 'IMF ourselves' and agree to take the pain, as we work on a better future for all.