The Trinidad and Tobago Football Association (TTFA) board will hold its first meeting of 2019 on Wednesday 20 February and it could set the tone for controversial president David John-Williams' final nine months in office.
John-Williams has held on to his own job—after a motion to remove him by FC Santa Rosa was thwarted at the AGM, two months ago—but now the posts of Men's National Senior Team head coach Dennis Lawrence and general secretary Justin Latapy-George are at stake.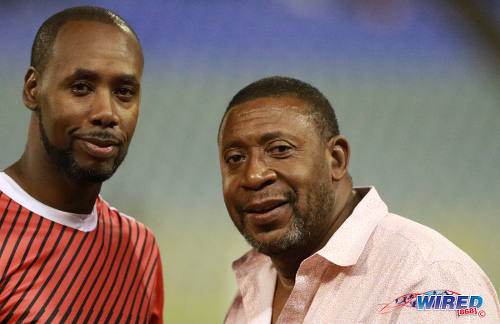 Lawrence's two year contract expired on 31 January while Latapy-George's term ended last November. Thus far, John-Williams has suggested he wants to keep his head coach but ditch his general secretary with former Trinidad and Tobago Super League (TTSL) administrator Camara David already lined up for the latter office.
Last week, Wired868 revealed exclusively that David's name was already placed on the FIFA website as the TTFA's general secretary, although it was since removed.
Remarkably, the TTFA president is trying to get the board to renew Lawrence's contract without even revealing what terms were offered to the the former 2006 World Cup star in the first place.
There is neither a TTFA technical committee nor a technical director in place to help evaluate Lawrence's stint either, as the former body is one of 15 standing committees left non-functional under the current administration while Anton Corneal is yet to return to work.
Corneal, who returned to the post in August 2017, walked off the job in January after going unpaid for six months. Since then, John-Williams has authorised three months' payment for the technical director but Corneal continues to insist that the TTFA meet all of its financial obligations to him.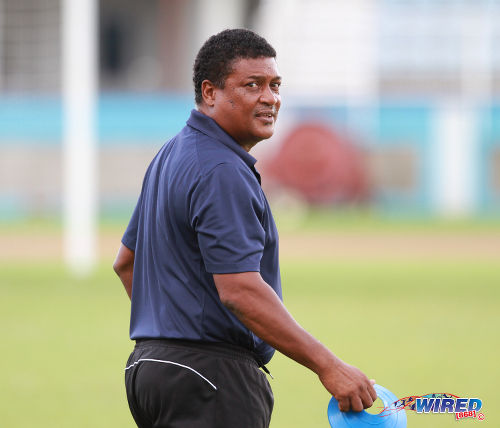 Lawrence has had a mixed spell at the helm of the Soca Warriors. Trinidad and Tobago lost six of their eight matches in the Concacaf Hex under the six foot seven coach while the team slipped from 80th to 93rd in the FIFA rankings.
Overall, the Warriors won five, drew four and lost 11 matches under Lawrence with 18 goals scored and 27 conceded. However, he can point to a seismic 2-1 home win over the United States—which eliminated the North American giants from the Russia 2018 World Cup—as well as an encouraging 2-0 friendly win over the United Arab Emirates last September.
At home, Trinidad and Tobago have three wins (USA, Panama and Barbados), two draws (Grenada and Guyana) and four defeats (Mexico, Jamaica, Honduras and Panama) with 10 goals scored and as many conceded.
The board must decide whether that record is good enough to keep Lawrence at the helm for the 2019 Concacaf Gold Cup, or consider a new head coach.
In the case of the general secretary portfolio, a constitutional crisis appears to be looming with the president insisting that the board is obliged to appoint whoever he selects for the job, although Elton Prescott SC and Trinidad and Tobago Football Referees Association (TTFRA) vice-president Osmond Downer—both framers of the TTFA constitution—disagreed.
Click HERE to read the view of the football president; and HERE to read the alternate position.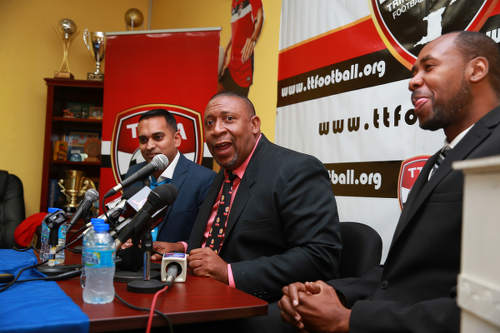 Another pressing issue is the state of the Men's National Under-17 Team, which remains inactive with less than two months to go before the start of their Peru 2019 World Youth Cup qualifying series.
John-Williams has neither confirmed nor denied rumours that the Under-17 boys can be sacrificed so that the Under-15 Team—led by W Connection head coach Stuart Charles-Fevrier—can take their place for 'tournament experience'.
Although John-Williams is yet to reveal an agenda for next week's meeting, board member and TTSL Keith Look Loy requested that all of the aforementioned topics be put on the table along the status of the TTFA's Audit and Compliance Committee and Home of Football and Income Generation Project.
Wednesday's conclave, which comes a month after it was constitutionally due, will also see a debut appearance by Veteran Footballers Foundation of Trinidad and Tobago (VFFOTT) president Selby Browne, whose body was awarded a board position at the AGM.
Bizarrely, the TTFA's general membership—and, in particular, the Pro League clubs—voted against a seat at the board for the Secondary Schools Football League (SSFL), although the SSFL easily has the most teams, biggest attendances and longest history of all the TTFA's members and proved to be the only body capable of securing a million dollar sponsorship deal.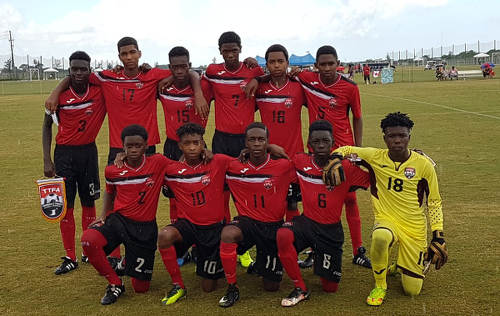 Browne's inclusion brings the TTFA board up to 13 members. They are:
John-Williams (president), Ewing Davis (vice-president), Richard Quan Chan (Southern FA), Anthony Moore (Tobago FA), Joseph Taylor (TTFRA), Sharon Warrick (Women's League Football), Julia Baptiste (TT Pro League), Collin Partap (Central Football Association), Look Loy (TTSL), Bandele Kamau (Eastern FA), Raeshawn Mars (Northern FA), Sherwyn Dyer (Eastern Counties Football Union) and Browne (VFFOTT).
John-Williams has always enjoyed the unstinting support of Davis, Quan Chan, Moore and Dyer, which accounts for five votes. But he has generally not had his way with Look Loy, Partap, Taylor, Warrick and any of the NFA's representatives.
If those 10 members remain consistent, the swing votes would come from Baptiste, Kamau and Browne. Should John-Williams convince two from that trio to see things his way, he will get the coach and general secretary he wants—even, possibly, without revealing their terms of references.
Despite the obvious decline of Trinidad and Tobago's football, both on and off the field, there is no questioning the strength of John-Williams' canvassing, as he continues to emerge largely unscathed from meetings with the board and general membership.
Next Wednesday evening at the Ato Boldon Stadium in Couva might be one of his more challenging meetings yet with high stakes again for the local game.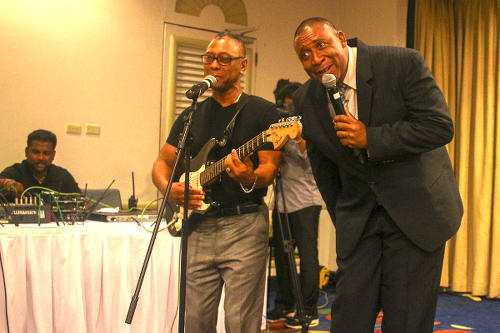 Editor's Note: The TTFA board meeting was moved from Tuesday 19 February to Wednesday 20 February. That change was reflected in our story from 12 February.