An Economist article (2011) defined 'elites' as people who shape the world without anyone noticing. The rich and powerful leverage their privileged status to exercise decisive control over the way society is organised and developed.
I am thankful that Gregory Aboud has opened this discussion. While he did not define 'elites', our definition should include not only the business elites but also the political, academic, public servants, civil society leaders and journalists.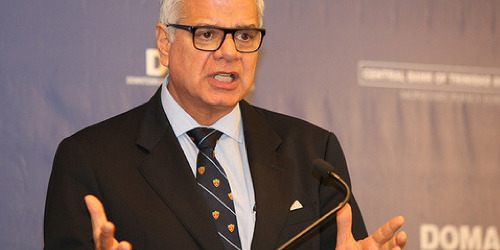 The UWI's Roger Hosein's stated desire to be part of the 'one percenter' group is a fascinating example of re-circulation within the elites, as evidenced by his 'bligh' given to Mr Arthur Lok Jack recently in the infamous UWI Sandals debate.
In the last General Elections, a lawyer and a compliant journalist who faithfully spouted the agreed line steered us away from having the debate between the two political leaders. Elites are cliques operating in unison.
Elite are able to create or execute policy, define the objectives and frame how issues are treated. For example, crime, not economic inequality, is long been perceived as our number one problem. Why? Because nobody in power wants to talk about who has what share of the pie.
Mr Aboud speaks of 'we' as though the nation is at one in terms of our fate and that there is a shared perception of national issues. He interprets mental and emotional exhaustion as acceptance, ignoring the hope expressed in the public response to our latest action figure, Gary Griffith. But in this, we may again be fooled since the concern of Gary Griffith is the protection of property rights.
We have had the dashed hopes of Independence (we expected development, equitable distribution of resources and good governance) which gave us the 1970 'Black Power' uprising, the NAR 'Rainbow' dream which ended in the 1990 attempted coup and our experiment with the Great Coalition of 2010 which squandered our wealth and left our urban poor in a worse place.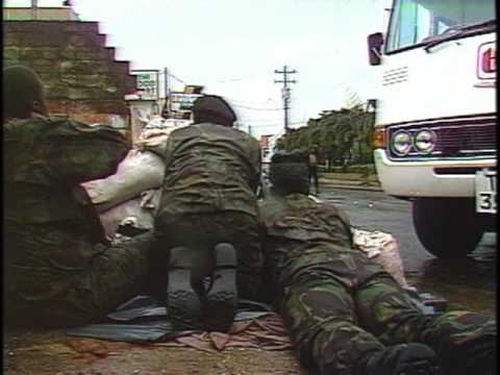 Consider the irony of having Clearwater Gardens on the doorstep of Sea Lots, unfinished but almost a billion dollars in the pockets of a refugee. Consider that almost $50 billion, or five times what was spent in the 1990-99, was spent in 2010-15 and we not better off. Yet, the media and others would have us now believe that hard times 'is Rowley fault'.
Mr Aboud is right: most of the elites were complicit and silent. They stuffed their pockets, looking after their own interests. Economic growth is the engine of inequality.
In the years of plenty, certain groups benefitted. The rest of us were thrown scraps, for which we were to be grateful.
The very significant transfers of public wealth went unremarked or soon forgotten even though they were not equally shared. The IMF reprimanded and warned in March 2016: "… taking into account the size of energy revenue windfalls, the country has under-saved and under-invested in their future [which] could lead the country to uncomfortable levels of debt…"
In 2008-09 we put more money in the HSF than we did in 2010-15. Yet in 2011-16, dividends to the Treasury increased sharply to $19.5 Billion. NGC alone contributed 3% of GDP ($4.6 Billion) from its equity in 2015.
Both the IMF and the IADB hint that these monies were not well-spent.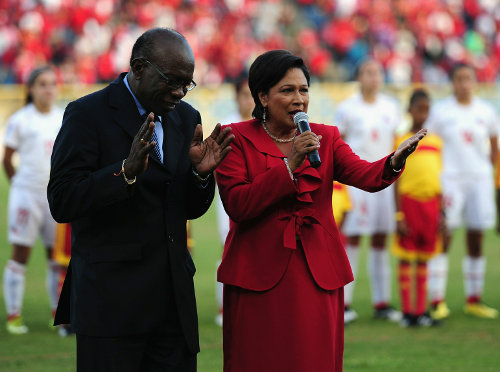 Nobody in government or out of government acted as a brake to ensure that we either got value for the money spent or that those who did not have got some. This is the task that responsible governments in East Asia's newly industrialising countries focus on. But we had a party in the last decade which has not ended.
Minister Colm Imbert is now looking to find out who spent US$1.2 billion up from less than $800 million in 2017 using credit cards. In 2015, US$766 million was used—a fifth more than was used the year before—at a time when the economy had ground to a halt.
Remember this was the year when Governor Jwala Rambaran told Imbert that we were in a recession. The poor need to open their eyes.
A huge chasm of inequality opened on the basis of ethnicity, location, education and corruption. The ranks of the elites had a new infusion; persons became contractors overnight and raped the Treasury without conscience.
We have to be careful when we point fingers since it appears that we are quick to adopt the same behaviour, given the opportunity.
The elite could afford security systems, so they permitted a corrupted, slothful police service. They could fly out for medical care so they let our hospitals be ruined. GATE paid for their children's education and those children now charge us a pound and a crown for everything.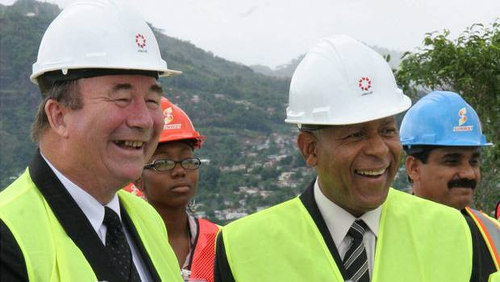 From Patrick Manning's time to today, no administration stopped the contract system in the civil service, which weakens the ability to provide good governance and strong institutional oversight.
Sadly, the elites will not be moved unless crime, disease or social uprising affect their own welfare. The story of the Great Plague of London is instructive. The first impulse of those elites was to leave the city in its filth. Only when the plague reached them did they fix basic health problems.
In that story, there is also the use of data to solve problems. In our case, the Central Statistical Office has been emasculated and bereft of resources. We cannot even tell how big a problem is inequality and who is hurting the most.
Our data was not organised to help us with calculating the potential impact of the Sandals deal or Petrotrin's closure.
Perception drives behaviour. Messrs Gregory Wight and Christopher Alcazar, two local businessmen, recounting the tales of their forebears last year implied that the poor are lazy and may even have character defects. A view shared by others which leads to the stratification of the poor and discussions about who is 'worthy' to be helped.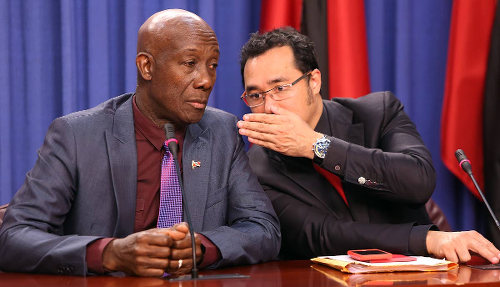 Other elites actively kick down the ladder on which they ascended. All trust Griffith to stem the rising tide. But inequality sets in motion forces—often of a destructive nature—that ultimately destroys much: lives and huge amounts of wealth as happened in the 1990 aftermath.
This is the bell that Mr Aboud is ringing. But collective action is needed to create a collective solution. Poor us! Can we rally the forces?