"One of my parishioners spent several years in Venezuela. He came back from there with a little boy whose mother he had left, but to whom he was not married. He had had the good luck at my arrival in the parish to marry a communicant.
"The mother of this little boy came recently from the Mainland to see him. The legitimate wife received her well. They went walking together in the area. I met both of them. The legitimate wife presented her to me saying: 'This is the first madam with whom my husband lived'."
From the diary of Fr Armand Masse (4th October 1880)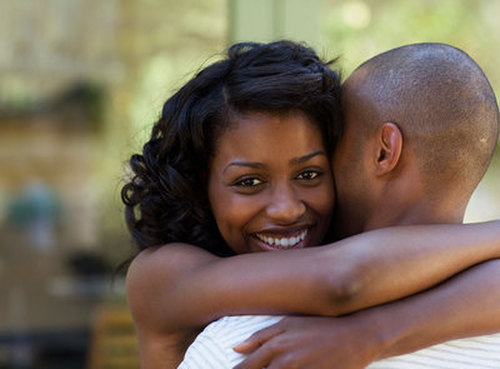 "In the West Indies, at least in Trinidad, the majority of Negroes do not marry. They take what is called a keeper, that is a temporary or companionate marriage-partner. This relationship is especially prevalent in the oilfields.
"These temporary ménages generally work. If the pair do not agree, they will part… and make other unions. This goes on until a pair happen to hit it off, then they may, and usually do, live together for the rest of their lives and have large families."
"Trinidad Doctor's Diary" — Vincent Tothill (Pg 9)
"[Most people] stay in disorder [common-law unions] without a scruple, without shame, and without it lowering them in the eyes of the world; it is the custom."
Fr Armand Masse (23 February 1883)
Allyuh had a good Xmas season? Eat up and drink up and ting now so allyuh good right?
Nice, well lewwe go one time, no chaser. Plenty lingering issues that still eh dealt with because, face it, no matter how much they affect our society, most uncomfortable issues are not to be confronted in this land of featherless ostriches.
Such is most definitely the case with sexual awareness among school-age children.
Those opening quotes aren't meant to develop an argument for wanton sexual behaviour. But it is meant to show that even at the height of colonial indoctrination and ignorance (as indicated by Masse's comments), strong, practical customs and arrangements were developed/retained by our great-grandparents with a maturity clearly lacking in this age of neoliberalism.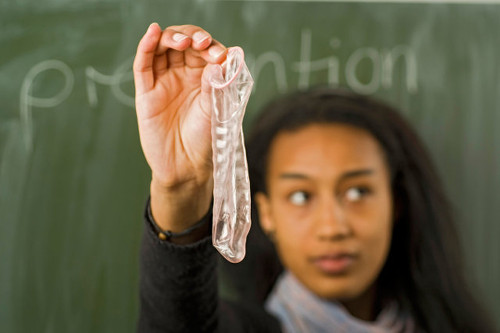 Wha I talking bout? Well in the dying embers of 2018, the question of comprehensive sex-eduction in schools—that is, learning of sex, sexuality, reproductive health as well as the complexities of intimate relationships—or lack thereof came up yet again. In this space, one Alana Abdool take god out she thoughts and expressed an opinion that critiqued the know-nothing/teach-nothing attitude of our local 'moral' majority.
Well who tell she say dat?
Along comes Akilah the Pontificator blowing steam of righteous indignation wanting to know what qualifies her to speak to children about sex? Because from what St Akilah has read Abdool's "moral values are questionable" and as such she's "in no position to advise anyone about sex."
Hold dat Alana. Know yuh damn place. Thus sayeth Akilah de Pontifica.
You see there's this persistent school of thought—y'know, like them blue fly always buzzing around yuh food—that if the youths don't know it, they won't do it. And it's not just religious people by the way.
Human sexuality taught to children and youths is the one unifying thing almost guaranteed to get both liberal minded people and conservatives 'tizzik'. The idea of sex is welded to notions of degradation—that sexual awareness leads to the moral and physical destruction of society.
Human sexuality is the one social activity that can destroy civilisation and society as we know it; or so the religious types tell us. It runs very deep in our consciousness and few are immune from that reflexive fear of having our children 'sexualised'.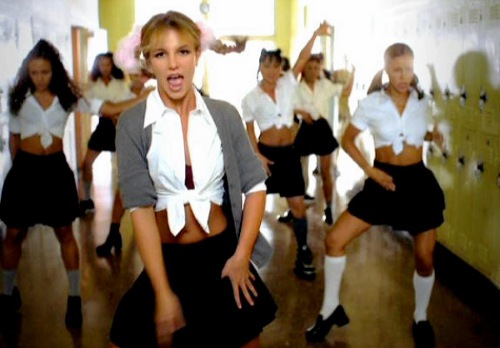 Jean DeLumeau writes in "Sin and Fear: The Emergence of a Western Guilt Culture 13th-18th centuries" of all the things identified by early Christianity as being of 'the world' and thus sinful, sexuality was 'the most ferociously attacked'.
Rev Dr Joseph Fletcher of the Episcopal Theological School wrote: "the Christian churches must shoulder much of the blame for the confusion, ignorance, and guilt which surrounds sex in Western culture… The Christian church, from its earliest primitive beginnings, had been swayed by many Puritanical people, both Catholic and Protestant, who have viewed sex as inherently evil."
Indeed, the writings of early and mediaeval theologians, Catholic and Protestant, are replete with paranoiac, often misogynist rantings about sexual pleasure.
This is the context in which the level-headed among us must read the fulminations of St Akilah, Pastor Gill, members of the IRO and the Association of Pastors regarding the teaching of sex education, LGBTQI issues and the stillborn National Gender Policy. The foundation of divine sanction that they believe is rock-solid needs to be exposed for the foundation of straw that it is.
It's mind-blowing how—no matter the age, no matter how easily information out there can be accessed—certain individuals and institutions maintain discredited ideas. Add to that the culturally reactive, mentally lazy Trini mindset that refuses to disassemble colonial-era indoctrination created for social control, not education or salvation; it's easier to accept what the coloniser taught and preached, you see.
But over and over and over we see the results of a culture of sexual ignorance and body and sexual-shaming disguised as values; and, ironically, sexuality reduced to yet another commodity in the capitalist ethic. Despite all of that, people—including Jurassic Man in the Ministry of 'Education'—maintain a tone-deafness that at times is nothing short of callous indifference.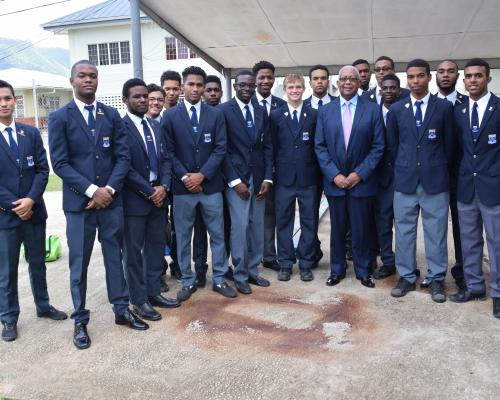 So you could talk all you want about the dismal failure of abstinence-only 'education', the high level of sexual abuse in evangelical Christian communities, the models laid out in Scandinavian countries that one can compare with anthropological findings among ancient and mediaeval African and communities such as the Trobriand Islanders. You'll have better success convincing a fish it could play cricket.
An examination of Akilah's writings on this subject in the Express and in this space offers a snapshot into the world of disconnect, elitism and bigotry cloaked with a veneer of religious piety—the world of the religious evangelicals and fundamentalists.
In her (somewhat understandable) rant against low-level thieves and lock-neck specialists, she placed the bulk of the blame on the mothers who gave birth to them.
Her 'Commandment to Unwed girls' to 'not open thy legs' on 23 January 2018 was riddled with self-righteous, moralistic diatribes, almost all of which came straight out of very old racist and misogynist European narratives. In that article, we were treated to some real pearls of wisdom such as when she advised the 'lousy, doh-care parents' to 'keep your blasted legs closed' because 'if you have no money to mind a child, if you still in school' and, of course, 'if you're unmarried', you are clearly a burden on society.
Her very worrying use of the term 'pests' (like Gary Griffith's 'cockroaches' and 'fleas'), that sum up how many of us feel about criminalised elements of society and their terrorising of law-abiding citizens speaks volumes—and also indicates the extent to which many of us have internalised that callous, dismissive ethic inherent in white supremacist capitalist ideology.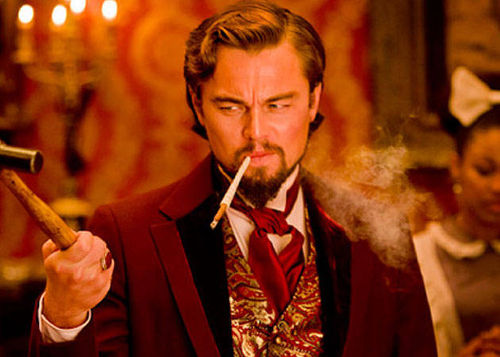 She went further and cited sexual liberation as playing a big part in high crime. Where is the evidence to support this? Oh that's right, she said she hadn't any. She just believes the reasons we have crime—theft, gang violence, drug addiction and trafficking—is because of our supposed sexual freedom.
This charlatan is/was an educator with a Masters.
Soooooo it's not because of a merging of the plantation economy and society that Lloyd Best, George Beckford and David Trotman spoke about, where a competitive, elitist capitalist system functions 'successfully' by having a servile, un/under-educated labour force that is also disposable. It is not the education—or, to be more accurate, schooling—system Ramesh Deosaran talked about that was developed in the context of that same plantation society.
Nor is it the creation of a culture of normalised physical, sexual and psychological violence; nor the glaring social inequality and culture of impunity where the labouring masses are constantly lectured to about the rewards derived from obeying the law, being productive, being 'moral' and doing the right thing, while seeing certain sections of society doing the exact opposite and getting away by frustrating the legal system—which their forbears created to maintain the then status quo anyway.
It's not the sexual ignorance and repression that study after study after study has shown connects to all sorts of sexual deviance and violence. It's not the racist reasonings of Juan de Sepulveda, Bartholome de Las Casas, John Locke, Milton Friedman and Ludwig von Mises, that underpins all of this.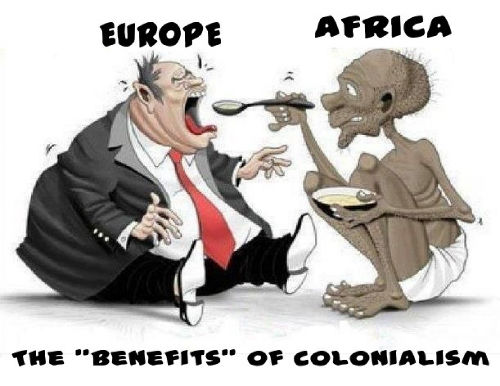 After all it's their writings—along with other writers, theologians and forgers of biblical texts—that provide the ideological foundation for the slaughter of Native Peoples, enslavement of Africans, creation of slum barrack yards in east Port of Spain, Central and South Trinidad.
Trotman laid it all out to us in his book that examined crime in 19th century Trinidad. Deosaran has been doing the same in his works including his book 'Crime, Inequality and Education in Trinidad and Tobago'; even David Simon—the creator of The Wire, which looks at the various dimensions in the drug and gang situation in urban USA—also spells it out.
But none of that is of any relevance. It's just shitty (unmarried) mothers breeding pests that's the root of our problem—oh and men who bulling. Any other explanation is just finding excuse for banditry, laziness and perversion.
In the Gospel of Akilah, our main problem is because of them black hen chicken 'oman running around taking a setta man.
Did these women receive any sex education in school when they were growing up? No, because the Bible-wavers, Qur'an clutchers and Gita wielders always protest that that's the parent's role.
Did their parents teach them? No, because they too were mostly ignorant and are also uncomfortable talking about sex and relationships to children.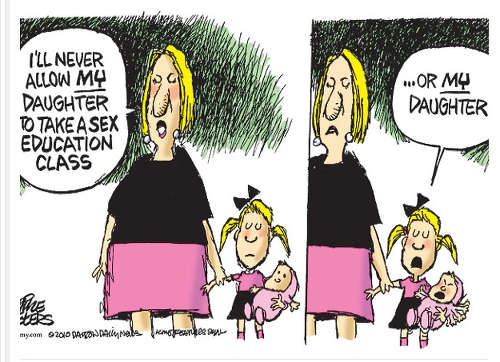 Were there the support structures like the informal ones that existed in house-yards all over this country right up until the 1980s? Hardly, because neo-liberal capitalism forced almost everybody out de house to go and wuk—often through migration; see under 'barrel children'.
So let's have the sex ed in schools then. No, that's the parent's role. So how the exact f**k you wan dem learn bout sex Ms Holder, Immaculate Conception?
And if anyone has a problem with my cussing, get over yourself. The real obscenity is that the exact same diatribes and racist/sexist narratives that were and still are directed at us by white masculine supremacists, we so readily use against ourselves.
No serious analysis, no discussion to point out that much of these sexual strictures—supposedly to 'save' our heathen souls—were really part of a complex process of forcing indigenous peoples to abandon their self-sufficient, co-operative/co-dependent ways of living and accept white European/Euro-American authority while giving away their mineral resources. It was the same thing they did to their own peasants in Europe, during the early stages of capitalism.
In fact, there is almost no deconstruction of the role the stern, artificial image of an asexual persona—contrasted against the more open, fluid cultures of the global south—was and still is used as justification for seizing their lands and resources.
And if you think that that is past tense and not connected to present problems, guess again. All this is not only about egregious ideas that sexually aware children will be screwing down the place.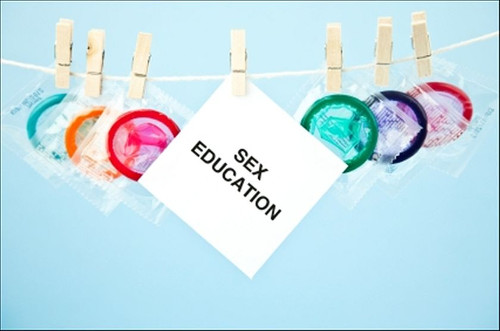 Today's useful idiots need to wake up to the fact that the suppression of sexual education is connected to racist Far Right politics and economic policies merged with evangelical Christian ideas that both became entrenched in US domestic and foreign politics.
This is neither new nor restricted to the US. Likewise, today, military interventions are undertaken on the pretext of 'rescuing women' in predominantly Muslim countries from Muslim men, while economic bullying is the preferred way the US strong-arm countries into complying with current governmental policies such as their stance on abortion.
A common thread? Bible-Belt Christian evangelists.
The really frightening thing is that most of the people in this bubble St Akilah lives in sincerely believe they are doing good; that they are doing 'god's' will. That is what makes them so dangerous. There can be no reasoning with them.
The colonials injected their own cultural fears mixed with racist ideologies that were in vogue at the time, which presented African and Indian cultural approaches to sex and sensuality as savage, barbaric and destructive. Well-intentioned locals, seeking to create a stable society acceptable to the omnipotent Euro, adopted these beliefs and thus became what Ludwig Von Mises called 'useful idiots'.
So, in the long process of containing them—that's all I think you can do—it's crucial that others are made aware that none of this has anything to do with any god or morality. That's the leverage many bible-wavers, Quran-clutchers and Gita-wielders traditionally use to cement their positions without fear of effective challenge.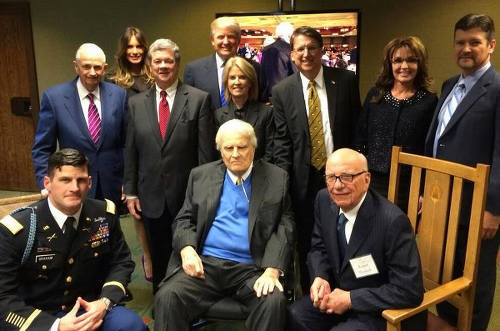 Gerda Lerner says in "The Creation of Patriarchy" that a lot more progress could be made if people were made aware that the moral laws advanced by religious leaders and advocates were historical: that is, there was a period in which they were developed and therefore, if they had a beginning, there was a history with other customs before those mores came about.
Perhaps there may then be an investigation into what those cultures were for they juuuust may contain models we can use today.
Dr Yosef ben-Jochannan used to say that "god" is the deification of a culture. Here, we are dealing with a sexual moral code created by a people who were militaristic, nomadic and pastoral, revolving around the supremacy of the father-figure and their ideas of morality simply reflected that.
To counter that, one of the things we need to is examine the other cultures that existed before and alongside that patriarchal culture, merged with what we know today about the human species.
Or we can continue in denial and let your holy book do your job. Hope you can handle the result.