There were no fireworks, no fanfare and no Shahrukh Khan at the Ato Boldon Stadium on Friday night but the TT Pro League finally kicked off its 2018 league season with two games that proved to be as contrasting as they come.
Defence Force battled back from being 2-1 down at the interval to eventually prevail 4-3 versus a lively Morvant Caledonia United while San Juan Jabloteh and Point Fortin Civic had to settle for a share of the spoils in an uninspiring 0-0 draw.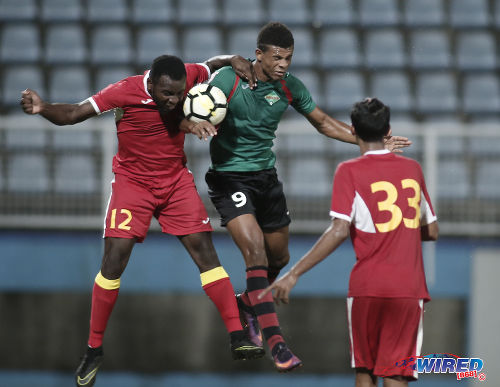 Days before kick-off, eight of the ten clubs finally received their payment of TT$600,000 from the Ministry of Sport and Youth Affairs which represented a year's subvention of TT$50,000 per month. The excitement at the financial boost clearly did not trickle down to the field in the opening match however.
San Juan Jabloteh and Point Fortin Civic "battled" to a goal less stalemate that had goal keepers Miles Goodman and Shemel Louison largely being spectators.
Jabloteh head coach Keith Jeffrey boasted a number of key additions to his squad this season but none apart from Trinidad and Tobago U-20 attacker Nickel Orr, before being stretchered off injured, really offered any invention. Orr scored an impressive goal versus Costa Rica in the recent 2018 CAC Games in Colombia and Jeffrey will hope that the Trinity College East schoolboy can bring some magic to the San Juan Kings this season.

They also welcomed back returning hero Elton John who signed from Queen's Park Cricket Club in the transfer window and was promptly given the armband on the night. Very few in the local game can rival John's trophy cabinet and he added yet another last season by captaining North East Stars to their first ever title.
Making a return to the Pro League as well was Point Fortin's Jabari Mitchell. The attacking midfielder was expected to sign with Albanian Superliga club Kastrioti a few weeks ago but will now try to add value to the southern team's star-studded midfield alongside Nathaniel and Judah Garcia, Justin Sadoo and Hughton Hector.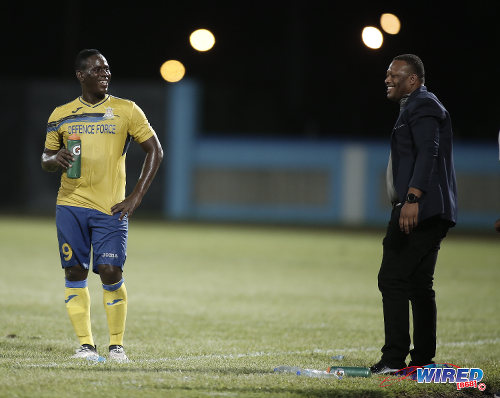 If the opening game was flat and lacked excitement, the second clash on the night was anything but.
It took only five minutes for Morvant Caledonia United to force Army custodian Andre Marchan into action. MCU stalwart Kareem Joseph cut inside from the right and only the combination of Marchan and his defender prevented Joseph from opening the scoring with a left footed effort.
Defence Force were coming off a defeat from Central FC in the First Citizens Cup final and were definitely second best here again in the opening half hour.
MCU carved chance after chance with strike duo Sheldon Holder and Ronaldo Francois carving through a porous Army backline at will.
Then came the just deserts. Francois received the ball on the left and played a delightful first time ball into the path of advancing Quincy Ballah, who halted his stride for good measure and then placed the ball calmly beyond Marchan to put MCU one up.
The goal finally seemed to wake the Teteron Boys up and they were level just a few minutes later. Thurlani George was picked out at the back post and his cushioned header fell into the path of Pro League record marksman Devon Jorsling who did was he does best… score.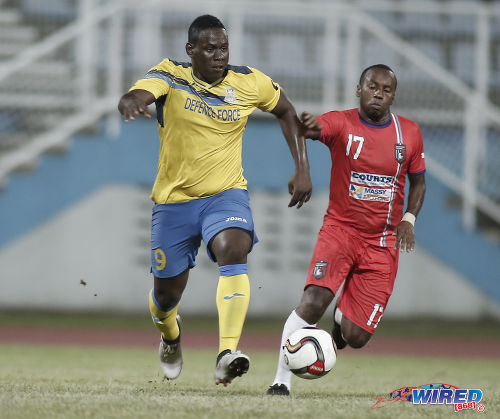 The Jerry Moe coached Caledonia team never once looked like they would let their heads drop and continued to move the ball around with dynamism.
Ballah this time returned the favour to Francois, and with pin point accuracy, the young striker peeled off his marker and found the bottom corner.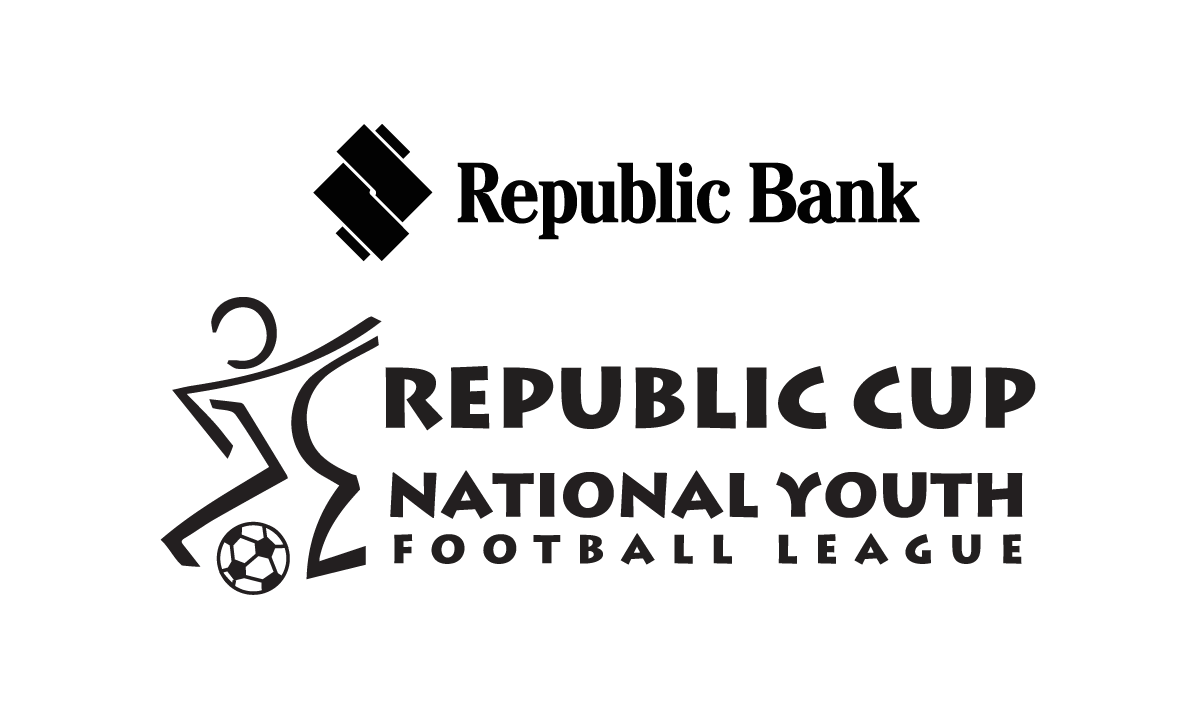 MUCU led 2-1 at the half with a few dozen fans in the stands still trickling in. One would hope that they found their seats quickly though because the frenetic action continued right after the resumption.
Joseph and Francois each showed the sluggish Army backline a clean pair of heels before hitting efforts that landed on the roof of the net rather than in it.
Defence Force head coach Marvin Gordon threw on his playmaker Hashim Arcia and immediately their attacking impetus improved.
MCU right back Joshua Alexander was forced into a goal line clearance with the tip of his toe to deny King after a flurry of goal mouth chances. And from the resulting corner, they were level.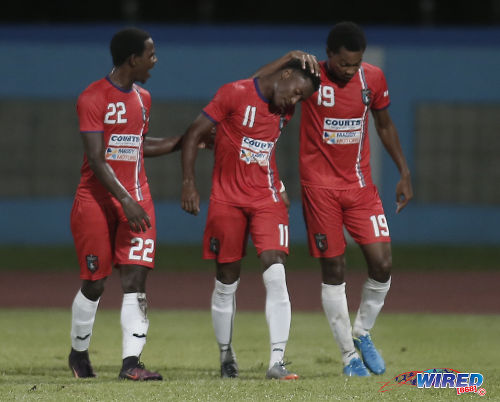 The corner was floated in and with defending not the modus operandi of the match, the ball ricocheted off defender Cassimy and beyond his goalkeeper Lewis.
Army had the bit between their teeth now. Powerful wide man, Brent Sam strode into the box and connected with an Aklie Edwards cross from the left. Custodian Lewis was a half yard too slow in coming off his line and Sam's bravery at reaching the cross first was rewarded when he headed into the net on the second attempt.
With Caledonia were now behind for the first time in the game, Moe turned to a former SSFL standout of his own in Shem Clauzel. The diminutive former Tigers midfielder made an immediate impact with his nifty footwork.
He danced his way down the left with a drop of the shoulder and squared an excellent ball on the ground to Ballah whose first time ball fell into the gleeful path of Holder to slam home.
Three all!
But the drama did not end there. Arcia stepped up to claim the game winner, albeit fortuitously. The lanky attacker was teed up just outside of the area and shot straight down the throat of Lewis. After initially appearing to save the shot comfortably, the ball squirmed under the goalkeeper and trickled into the back of the net.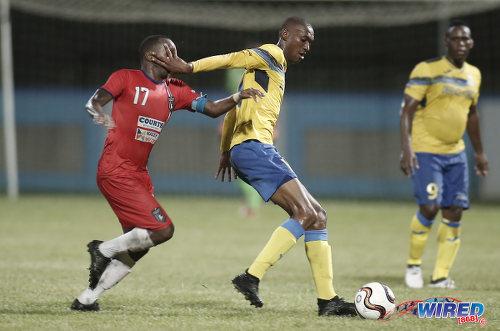 A cruel blow to MCU who were well worth at least a share of the points. Army's Gordon won't complain though. His team is off the mark.
(Teams)
San Juan Jabloteh (4-2-3-1): 30.Shemel Louison (GK); 3.Travis Joseph, 18.Jevon Morris, 16.Jamal Spencer, 24.Kareem Eastman; 15.Dellon Jagessar, 20.Elton John (captain) (4.Nical Stephens 63); 25.Nickell Orr (19.Joel Lewis), 13.Kristoff John, 17.Sean Bonval (9.Jaydon Prowell); 10.Jomoul Francois.
Unused substitutes: 1.Christopher Biggette (GK); 2.Nicholai Orr, 7.Elijah Manners, 12.Keron Bethelmy.
Coach: Keith Jeffrey
Point Fortin Civic (4-3-1-2): 22.Miles Goodman (GK); 21.Ronell Paul, 20.Bevon Bass 8.Jamal John, 27.Darnell Hospedales; 11.Akeem Redhead, 19.Nathaniel Garcia (24.Akinola Gregory 83), 33.Justin Sadoo; 10.Jabari Mitchell (12.Rondel Phillip 81); 7.Hughtun Hector (captain), 30.Nion Lammy (6.Judah Garcia 65).
Unused substitutes: 1.Jasse Aguillerra (GK); 14.Shaquille John, 15.Nideon Noel, 25.Shaquille Dublin.
Coach: Reynold Carrington
Referee: Marlon Peruse
(Teams)
Defence Force FC (4-1-4-1): 1.Andre Marchan (GK); 13.Marvin Jones, 6.Rodell Elcock, 17.Curtis Gonzales, 21.Aklie Edwards;4.Dave Long (32.Jameel Cooper); 8.Brent Sam (23.Kerry Joseph 77th minute), 45.Dylon King, 99.Jerwyn Balthazar (captain), 19.Thurlani George (10.Hashim Arcia); 9.Devorn Jorsling.
Unused substitutes: 25.Sheldon Clarke (GK); 5.Jerome Mc Intyre, 16.Kellon Serrette, 20.Levi Serries.
Coach: Marvin Gordon.
Morvant Caledonia United (4-4-2): 1.Terrence Lewis (GK); 22.Joshua Alexander, 28.Jomokie Cassimy, 4.Maurice Ford, 3.Richard Williams; 12.Kareem Joseph (captain) (8.Andrew Murray), 5.Joshua Sylvester, 17.Kerry Daniel, 11.Quincy Ballah; 19.Renaldo Francois (21.Shem Clauzel), 10.Sheldon Holder (9.Sedale Mc Lean).
Unused substitutes: 30.Dejourn Charles (GK); 15.Malik Mieres, 16.Travell Edwards, 26.Jair Edwards.
Coach: Jerry Moe
Referee: Kwinsi Williams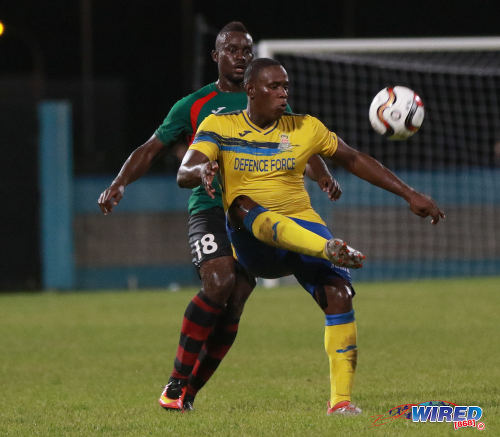 TT Pro League results
(Friday 10 August)
San Juan Jabloteh 0, Point Fortin Civic 0 at Ato Boldon Stadium;
Defence Force 4 (Devorn Jorsling 38, Jomokie Cassimy OG 58, Brent Sam 66, Hashim Arcia 73), Morvant Caledonia United 3 (Quincy Ballah 31, Renaldo Francois 40, Sheldon Holder 70) at Ato Boldon Stadium.
Upcoming fixtures
(Saturday 11 August)
North East Stars vs Central FC, 4pm, Larry Gomes Stadium;
(Sunday 12 August)
W Connection vs St Ann's Rangers, 4pm, Ato Boldon Stadium;
Club Sando vs Police FC, 6pm, Ato Boldon Stadium.