"The vast and overcrowded peninsula of India […] is in its native condition most miserable and no better in a moral point of view, as exhibited in the picture which Sir Emerson Tennet draws of the Tamils of Ceylon: '[…] Sensuality and gain are the two passions of their existence, and in the pursuit of them they exhibit a licentiousness so shocking, and practices so inconceivably vile, as would scarcely obtain credence from those who are familiar with the aspects and usages of civilised life even in its lowest and least attractive forms.' He is deceitful and always prepared to take advantage of the unaware" -–Louis Antoine de Verteuil
"[T]hese are the brutes with whom I spend my life. If again in contributing to make my life more painful they gave me some hold on their poor souls which have cost the blood of a God and which are blacker than their black faces. I cry in the desert. The majority of my savages are like Jean de Nouille's dog."–-Abbé Armand Masse (French Catholic parish priest of Oropouche, South Trinidad), 1880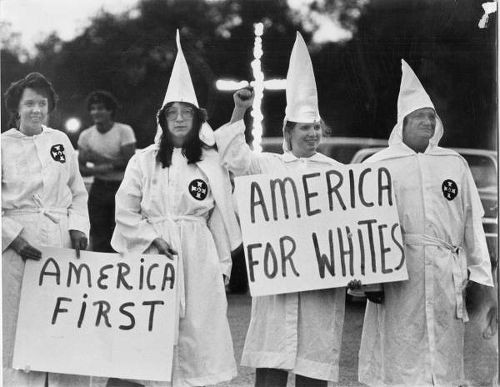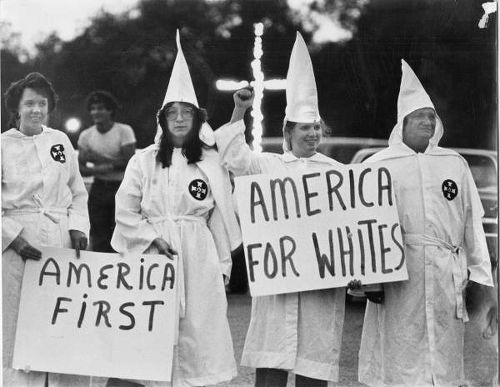 These distasteful, racist observations will set the tone for my next couple articles. Since February, several articles and memes have appeared which exposed yet again the ugly reality of racism, racist ideas and colourism in this society that many, almost always those who went to the best "educational" institutions, strive to deny.
T&T is a fascinating study of contradictions; through its strong African and Indian diaspora, there is an abundance of raw sexual energy. Yet, daily, people hiding behind bibles, Qu'rans and Gitas, struggle so hard to be distanced from anything resembling open sexuality. The country has given the world some of its deepest thinkers like CLR James, Lloyd Best, Eric Williams and Rudranath Capildeo, Claudia Jones and Vidia Naipaul, yet there's an equally deep anti-intellectualism.
We are warm and open to people we never even met before, yet we can be callous, xenophobic and spiteful in a heartbeat. All ah we is one but the degree to which white superiority racism is embedded in the fabric of this society is downright shocking.
Whence, fellow black hen chickens, my rant. The articles and memes, when properly read using historical and sociological frameworks or just plain common sense, can only be understood as racist and misogynist in their commentaries on (violent) crime, bad parenting and indisciplined, unproductive work ethics.
They speak volumes about the extent to which racism and racist ideas/assumptions are held by certain people in this society—and by their friends or associates who do not denounce them, preferring to hide behind lame excuses such as "free speech" and, worse, "ignorance" that certain images have had racist connotations.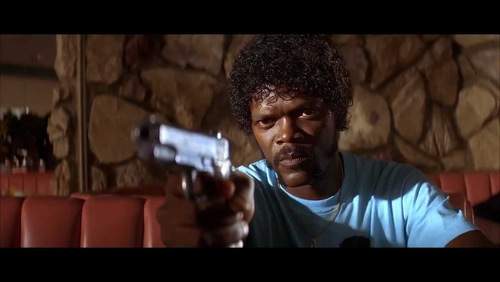 Interestingly, some of the most disgraceful comments often come from Africa- and India-descended people whose great-grandparents had had those exact same descriptors directed at them.
Look, I get it: there's a high murder rate and growing incidence of robbery—I too was once a victim, having been held up at gunpoint so, trust me, I understand the outrage. On top of all that, many here seem to have a shitty attitude to work and all this while the country and its institutions are in a state of slow collapse.
The rot of incompetence, elitist governance, corruption, nepotism and impunity is really starting to smell. So I understand the increasingly shrill calls to just let the Police and the Army deal with the criminalised elements and let privatisation take over everything and do away with "dem greedy trade unions."
But note how I used the word "criminalised." I'll come back to that in time. When I do, we'll be speaking of the legacy of a society shaped by an elite white/coloured minority that lived in constant terror of revolt and how that paranoia carried over into "independence" when the new elites joined with some of the old.
Already I can hear the steupsing, see some eyes rolling and hear people talking about "personal responsibility;" I'll come back to that too.
Some may argue that the racism I'm speaking about is not a Trinbago thing, that globally there's a resurgence of right-wing racism as exemplified by what we've been seeing in the US, Britain and parts of Europe. True.
However, for too long media and movies ensured that overt racism a la alt-Right, the Tea Party Movement and the KKK has flooded our consciousness in such a way as to obscure the fact that there's a more subtle, more presentable liberal racism as exemplified by Western liberal academia, Tony Blair, Hillary Clinton and her husband and Emmanuel Macron. We see it too in the use of blackface to lend credence to a white, masculinist power structure, which is what the Obama Administration was.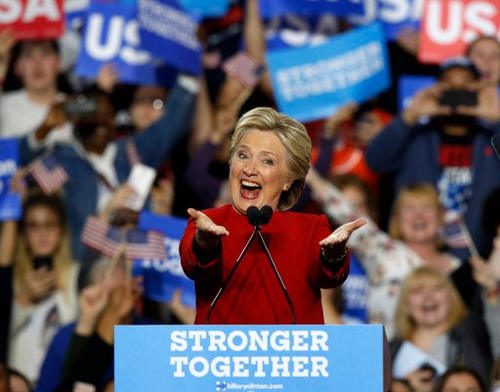 Note my words carefully; I am not saying that Barack Obama was himself a racist. Nor am I saying that here in Trinidad Stephen Broadbridge, Akilah Holder, Nalini Dial and, in particular Dool Hanoomansingh and Ramdath Jagessar, the primary reasons for this article, are racists. A couple of them may very well be but I've neither met nor do I know any of them. Yet the words and images in their respective articles and their Facebook posts are most certainly rooted in Western bigotry as I intend to demonstrate in this and subsequent articles.
Indeed, my reason for writing racism and racist ideas separately—prompted by Professor Ibram X Kendi, author of the book Stamped from the Beginning—is that we, perhaps moreso than in the US, need to understand the differences between racially discriminatory actions and the ideas that spawn said actions in the first place.
We also need to come to terms with the reality that often otherwise progressive-minded people and organisations can be no less guilty of espousing and advancing racist/sexist policies that they honestly believe to be in the best interests of the people they are supposedly helping.
Racist British expressions of their ethnic and cultural superiority were (sometimes) more sophisticated than the direct thuggery of the US. Its legacy in places like Trinbago is more to be found in the legal statutes, housing codes (that served to marginalise and create separate, mutually suspicious spaces), religious teachings, sitings of certain cultural events and the school curricula, particularly what was not taught about pre-colonised Africans, First Peoples and Indians.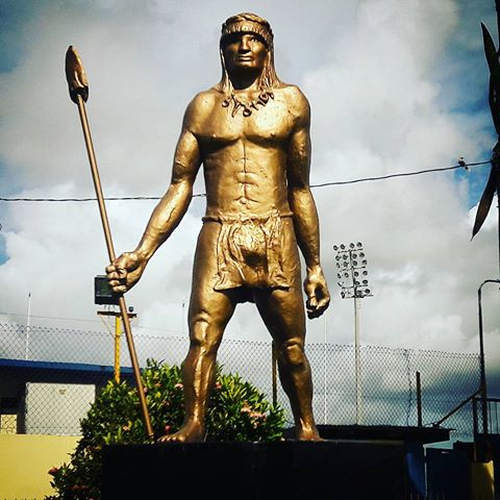 Those racist ideas were this society's bedrock that formed the cultures of impunity and disconnect, social placements, social justice—the lack thereof—and responses to that injustice and inequality. Those ideas were often advanced by people who themselves were/are the subjects of Eurocentric racism. In fact, we in this society need to clearly understand how racist ideas were internalised by the very people at whom these ideas were directed.
So make no mistake about it: Eurocentric racist ideas and assumptions—that a certain group of people are "naturally" (genetically) and/or culturally impure, inferior and contaminating and so they must never be placed in positions of real power and influence if any cohesive society is to function—still run deep in our society regardless of what colour skin is in the majority.
The flag-changing ceremony of 1962 did next to nothing to change the mindset that was stamped from our beginning. Many in this society who occupy our chambers of commerce, Parliament and faculty staff-rooms, despite their own hue, still (un)consciously subscribe to the view expressed by Lord Harris in 1847:
"They are not, neither Coolies, nor Africans, fit to be placed in a position which the labourers of civilised countries may at once occupy; they must be treated like children and wayward ones too; the former from their habits and their religion, the latter from the utterly savage state in which they arrive."
Given that many of our white elites and the darker-hued aspiring elites were indoctrinated in the institutions of England, France and North America—and/or were descended from those who were—this should not be surprising. It profoundly impacted on the thinking of many of the framers of our "Independence" and "our" Constitution as Dr Richard Drayton alluded to in this address.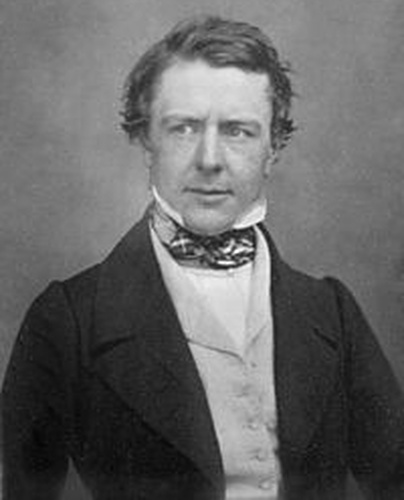 In other words, these racist ideas were internalised by the people to whom these ideas were directed. It's high time we take that uncomfortable look at how the proverbial little black boy in the gang acted in ways that legitimised certain prejudices and how, on the other side, other black and brown people's analyses and prescriptions for such things as reducing violent crime frequently follow that same racist script.
Equally important is the need to examine and expose what role white supremacist ideas played in the creation of the depressed living conditions and communities that are apparent hotbeds for the tail end of criminal activities such as drug trafficking.
It's infuriating how many supposedly educated people in this country are apparently so incapable of deep critical analysis and they persistently address "crime" in almost completely decontextualised isolation.
Where is the building on the intellectual work already done by Professor David Trotman who looked at crime in 19th Century Trinidad? Which academic has made the connections through social injustice and inequality from that time to this time?
Where is the Trinidad version of Richard Rothstein's documentation of how deliberate federal and state-level policies created urban ghettos while Euro-Americans were moved out of urban centres and into suburbs?
It is very interesting to hear and see the comments people like Ramdath Jagessar, Ms R de Verteuil and Gary Griffith make as they bleat on and on about "crime"—now almost a synonym for the visible, news-grabbing killing of little black boys in spectacular, brutal fashion by other little black boys.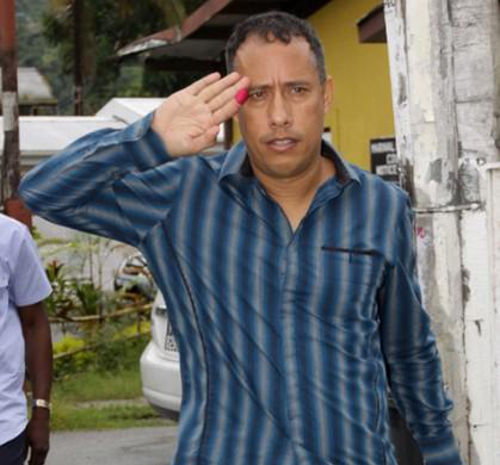 It's interesting because almost no mention is made of the fishing villages that bring in tons of the drugs and weapons around which revolve much of the killings.
I am not aware that the importation of these items through any of those villages has yet been legalised. Is it perhaps that the reason for the near total silence has to do with the fact that while in the urban areas the ethnic composition of the criminalised elements is skewed one way, in these villages it is skewed the other? And that many who reside in these villages are related to financiers of the major political parties?
The truth is that the generations of denial, the religious refusal to dissect racism, racist ideas and colourism as they were manifested in this society have come back to haunt us. Our current problem with crime, our current problems with lack of productivity stem not from laziness but from issues that cannot be resolved by the descendants of those who created the inequality in the first place.
Again, I get it. But another thing that is absent from these conversations is that almost all of the rachafee, bobol and other flagrant acts of criminality which are the handiwork of the higher income elites is carefully observed by the lower income masses and replicated in their violent actions as they seek to copy what they've seen—and it's becoming malignant.
The truth is that the generations of denial, the religious refusal to dissect racism, racist ideas and colourism as they were manifested in this society have come back to haunt us. Our current problem with crime, our current problems with lack of productivity stem not from laziness but from issues that cannot be resolved by the descendants of those who created the inequality in the first place.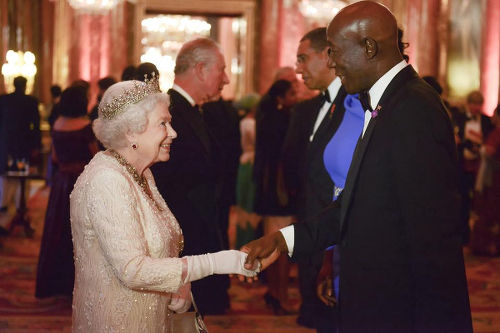 To be addressing the high crime rate and low productivity by adopting the mindset of those same people is only going to perpetuate an already vicious cycle.