"Perseverance United believes some leniency should be given to clubs on a case-by-case basis, like the olive branch that was extended to Erin FC. Is it that favouritism is shown to some clubs?"
Curtis Agard, Perseverance United FC manager
"A new football culture requires adherence to requirements, protocols, procedures and, yes! deadlines. No 'blighs'—because there is always a reason to be advanced for a 'bligh.'"
Keith Look Loy, TTSL president
The following is a request by Perseverance United FC manager Curtis Agard for an intervention by the Trinidad and Tobago Football Association (TTFA), after the club's omission from the 2018 Trinidad and Tobago Super League (TTSL) competition and a response from TTSL president Keith Look Loy: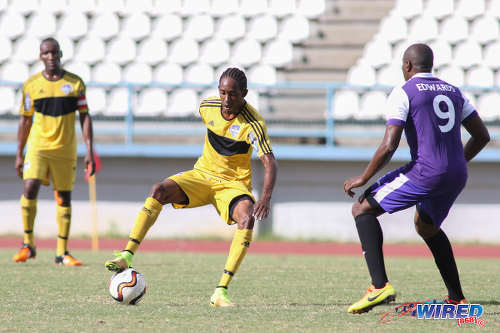 (From Perseverance United FC manager Curtis Agard)
Dear Sir,
I am writing this letter to highlight Perseverance United FC's omission from the Trinidad and Tobago Super League (TTSL). Despite numerous attempts to put forward our club's challenges in meeting [the] 30th April competition fees deadline, we were shot down totally by the President of the TTSL via phone and at the 5th May General Meeting.
What seems to be more interesting, there is a greater level of inconsistencies as it related to the treatment of clubs and who participates in the League.
Our club qualified for the TTSL by placing second in [the] Trinidad and Tobago Football Association (TTFA) Champion of Champions competition, an accomplishment we are extremely proud of and which was achieved through the sacrifices made by the entire organisation. Listed below are some of the eye-raising decisions and events that ultimately led to Perseverance United omission from the League.
The [losing] teams from the Champion of Champions competition, Beatnix FC and RSSR were invited as provisional members of the TTSL;
San Fernando Giants FC, a non-participant of the Champion of Champions tournament, was somehow invited as a provisional member of the TTSL;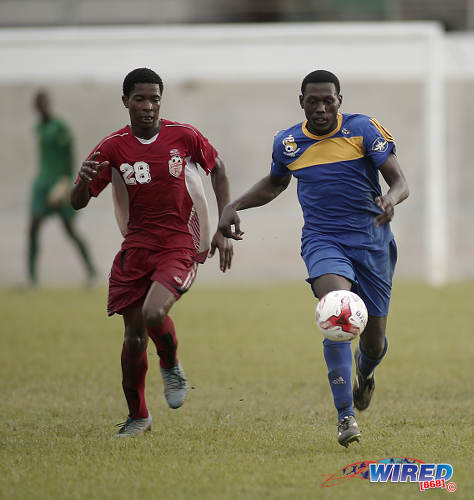 Prior to the 30th April 2018 deadline for the payment of all fees to the TTSL, we contacted Mr Keith Look Loy to express our difficulties in meeting the deadline because we were yet to receive our winnings from the Central Football Association (CFA)—which would be half of our fees—but [we were] not even given a hearing.
We gained [an] audience with Mr Look Loy through the General Secretary of CFA on 28th April and were informed to 'pay something' along with a post-dated cheque to be issued by the CFA. However, when we attempted to pay TT$5,000, Mr Look Loy said, 'That's not good enough.'
After the 30th April deadline, there were only 13 teams that made full payment. Mr Look Loy secretly made an extension to the deadline to facilitate Erin FC, thus making it 14 teams. Erin FC made a part-payment along with a letter of guarantee [of] payment from SFA.
A motion was passed at the General Meeting held on 5th May for the 13 teams that made full payment to form the TTSL but a fixture sent out by the Competitions Manager, Richard Piper, showed the inclusion of Eric FC.
Harlem Strikers offered their cheque for payment of competition fees at the General Meeting of the TTSL on 5th May but was shut down and refused. Even at that said meeting, we attempted to explain our matter and, as per usual at TTSL meetings, Mr Look Loy shuts you down.
Perseverance United believes some leniency should be given to clubs on a case-by-case basis, like the olive branch that was extended to Erin FC. Is it that favouritism is shown to some clubs?
We are all aware of the economic environment that exists today where sponsorship is difficult to come by. It is not a secret that the TTSL currently has no sponsors and there are clubs that suffer the same fate as well. Unfortunately, sponsors don't work with deadlines, therefore funding may not come in a timely manner.
Our small community-based club accumulated the balance of the registration fees (TT$51,000) from villagers and well-wishers, one week after the initial 30th April deadline. In the interest of football and in an effort [to help] misguided youths, we seek [the TTFA's] intervention to have Perseverance United FC participate in this year's TTSL.
Regards
Curtis Agard,
Manager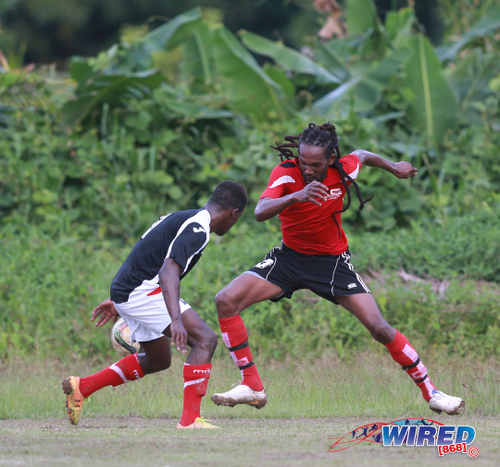 (From TTSL president Keith Look Loy)
Dear Sir,
I respond to the incorrect and even outrageous allegations of Perseverance United FC against me and against the Trinidad and Tobago Super League (TTSL), regarding the club's exclusion from TTSL's 2018 competitions.
For ease of reference, I synthesise said allegations and respond immediately below:
Allegation 1: The losing teams from the 2017 TTFA Champion of Champions (COC)—Beatnix FC and RSSR—were invited to join TTSL as provisional members and San Fernando Giants, a non-participant in the COC, "somehow" was also invited to join TTSL as a provisional member.
In 2017, TTSL established a protocol for inviting into membership clubs that had not qualified for and/or participated in the COC. Specifically, the League may invite losing COC participants and/or second placed clubs from regional association football from the preceding year.
For example, in 2017 (TTSL's inaugural year), Harlem Strikers FC (yes) was invited as the second-placed Central FA club—and a non-participant in the 2016 COC—to join TTSL.
in 2017, San Fernando Giants FC placed second (to Erin FC) in the Southern FA. In an effort to expand the League, the Board invited San Fernando Giants and RSSR (second-placed in the Northern FA) to join the TTSL in 2018.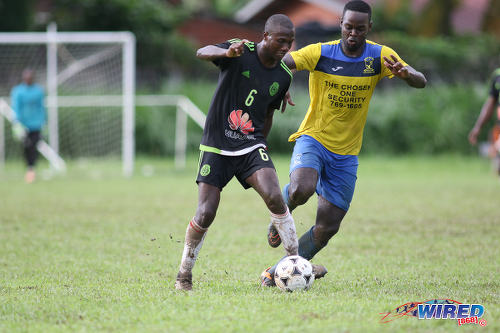 This invitation was placed before the General Membership meeting on 3 March 2018 and Erin FC, Perseverance United FC, Beatnix FC, San Fernando Giants FC and RSSR FC were all accepted into provisional membership, with full membership to be secured upon payment of TTSL fees.
Thereafter, these clubs participated in TTSL meetings without the right to vote until payment of said fees. Notably, at that meeting it was UNANIMOUSLY agreed that the deadline for payment of 2018 fees would be 30 April.
Allegation 2: I refused to listen to their difficulties in raising the necessary funds; I told them on 28 April that they could "pay something" and submit a post-dated CFA cheque; and I refused to accept five thousand dollars from them.
This is, shall I say, untrue. In the effort to ensure Perseverance's acquisition of full membership, over several days I conducted a three-way conversation with the club and the CFA General Secretary, Clynt Taylor, who will verify my account. There was never any discussion of a post-dated cheque. What I did propose was the submission of a letter of guarantee from CFA—as was done for newcomers Perseverance Ball Runners FC in 2017—confirming the payment of the club's 2017 prize monies directly to TTSL.
Perseverance United FC would have had to pay the remaining balance (half the fee) for itself. No offer to pay five thousand dollars towards that balance was ever made to me. Perseverance United FC never made a part-payment, neither did they submit a letter from CFA by either of the two deadlines.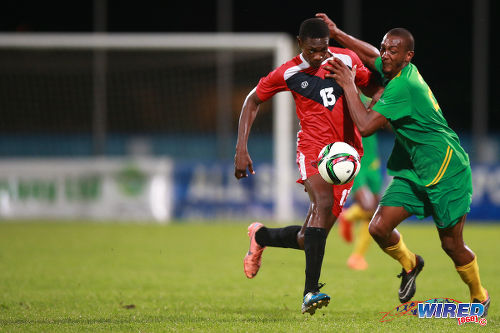 Allegation 3: I "secretly" extended the deadline for Erin FC to pay and a fixtures has been issued with fourteen teams after a motion was passed declaring thirteen clubs eligible to play.
At the TTSL General Meeting of 5 May before the motion to proceed with only those (thirteen) clubs which had paid the full fee was moved and seconded, I advised the meeting (as Chairman) that there should be a separate discussion of the Erin FC case—they had paid half of the fee and had a letter from the Southern FA guaranteeing payment of the club's 2016 prize monies (covering the remaining balance) directly to TTSL.
The motion on the thirteen clubs was properly placed before the meeting and full discussion ensued, with all clubs wishing to speak being allowed, including Perseverance United FC. The majority of clubs voted in favour of the motion.
At that point, the defeated clubs raised a hue and cry and attempted to reopen the discussion. The Chair refused to allow this, ably supported by Matura FC, Prisons FC and San Fernando Giants FC. The clubs that would not have been allowed to play in 2018, including Perseverance United FC, then left with some shouting.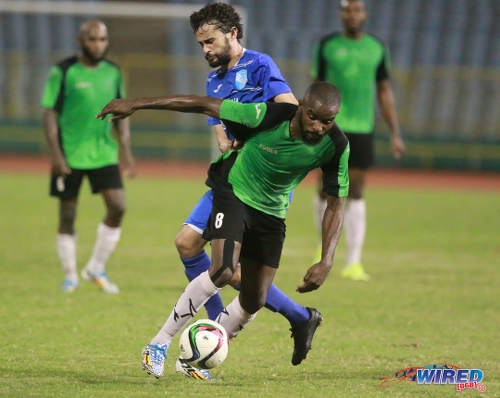 In their absence, the meeting then continued with discussion and adoption of two motions:
to allow 1976 Phoenix FC until 6:00pm on Monday 7 May to provide documentary evidence to substantiate its claim that it had transferred its payment directly into TTSL's account before the expiry of the second deadline on Friday 4 May;
to accept Erin FC's payment of fifty percent of the fee along with the SFA's guarantee, with the requirement that the remaining balance must be paid by Friday 8 May, prior to the start of the season on 10 May, failing which Erin FC would be refunded its half-payment and be excluded from the competition.
No secret favour was done for Erin FC or any other club.
Allegation 4: Harlem FC offered a cheque at the meeting and Perseverance FC was not allowed to explain its situation.
Harlem FC spoke at length on the motion mentioned above, stating that they had a cheque. The clubs voted against accepting it after the expiry of two deadlines. Further, a prior General Meeting had unanimously approved the Board of Directors' request that payment of fees be made with a bank draft—not personal or even company/club cheque. Perhaps the clubs were also guided by this in their vote.
Since 5 May, Perseverance United FC has not contacted me or the League Secretary. Their claim to have accumulated all monies is news to me and to TTSL.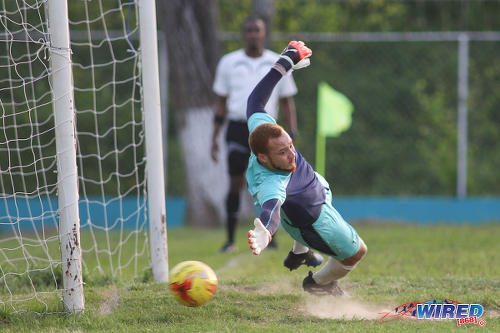 Since that date, the League has proceeded hastily with the following actions intended to ensure the competition begins on the scheduled date:
Immediate issue of a fourteen-team fixtures that (provisionally) includes Erin FC. This is to facilitate clubs securing their home venues, which are virtually all owned by State agencies and which must be applied for well in advance. The promulgation of the fixtures is also necessary for clubs to market their home matches in advance
Reserving seats on Caribbean Airlines for inter-island travel, which requested said fixtures by 5 May—the very day of the fateful meeting. These must be paid for well in advance. Next week, TTSL will pay for the first four match days, costing twenty-four thousand dollars. (The league will spend almost two hundred thousand dollars on inter-island travel for all our teams this season. TTSL receives no assistance from the State or private companies and this expenditure is borne entirely from membership fees)
Arranging meetings with referees in Trinidad and in Tobago, whose fees are also paid in advance. (This season TTSL will pay approximately two hundred and fifty thousand dollars to the referees).
Player and staff registration (more than four hundred and approximately one hundred, respectively). This also includes the transfer of players between clubs and leagues—all of this to be done by the close of the registration window on Monday 14 May—a matter of three working days.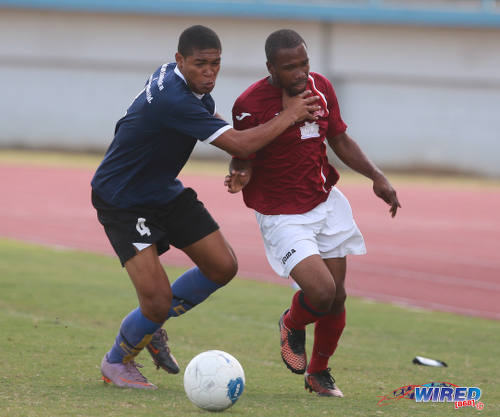 TTSL's 2018 season begins in one month. Given the pressing timeline, there was no room for manoeuvre and no time to waste. The membership decided on 5 May to proceed with due haste to implement the League's season plans; to ensure the scheduled kick-off; and to avoid forcing the competition into 2019.
Experienced clubs like Defence Force, Marabella FCC [and] Harlem are supposed to understand this, and it was explained to clubs repeatedly prior to the expiry of both deadlines.
The facts remain as follows:
Clubs had several months to secure funding. Football ended in December 2017 and COC participants were all advised to prepare for entry into TTSL (in the event they qualified) prior to the start of the promotion tournament;
The payment deadline of 30 April was unanimously agreed and was extended to 4 May;
Guarantee of part-payment by a regional association was offered to new clubs and accepted by Erin FC;
Every club was heard at the meeting on 5 May. Some clubs wanted to speak several times. The Chair did not allow this;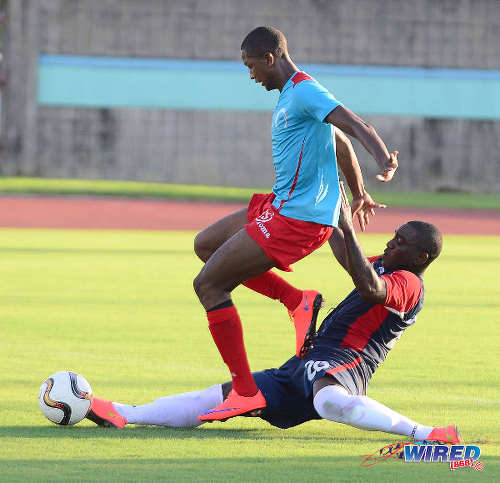 A democratic vote was taken and some clubs fell on the wrong side of the vote
Members that stormed out of the meeting may be unaware of what transpired after they left.
Minutes of that meeting have not yet been issued. No secret arrangement was extended to any club.
In passing, I also wish to clarify that some clubs are not participating in 2018 TTSL competition because they have been suspended or expelled by the TTFA (not TTSL) [They are] Siparia Spurs FC, Barrackpore United FC, Youth Stars FC, Central 500 FC, Real Maracas FC and Saddle Hill FC. This has nothing to do with TTSL and/or the meeting of 5 May.
The time is upon us to "change the change." A new football culture requires adherence to requirements, protocols, procedures, and (yes) deadlines. No "blighs"—because there is always a reason to be advanced for a "bligh."
In closing, I wish to make it abundantly clear that the Chairman, Keith Look Loy, does not have a vote in the General Meetings, nor can he unilaterally make any decision regarding TTSL membership. Not even the Board of Directors has the authority to make such a decision.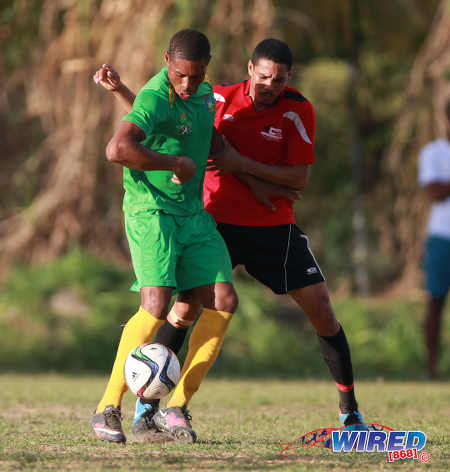 All power rests with the General Membership, which is the supreme authority in TTSL, and which spoke on 5 May.
People need to respect the democracy of TTSL.
Keith Look Loy
President
TTSL