Trinidad and Tobago Super League League (TTSL) president Keith Look Loy has condemned the "insensitive and irresponsible" references to murdered schoolboy Noah Simmons by rejected club, Marabella Family Crisis Centre, as tensions remain frayed within the TTSL community.
Simmons, a Shiva Boys Hindu College student and Marabella FCC youth team player, was gunned down outside his home on his 16th birthday on Tuesday. Marabella coach Terrence Boissiere subsequently suggested that his club's TTSL spot was crucial to keeping young men like Simmons safe.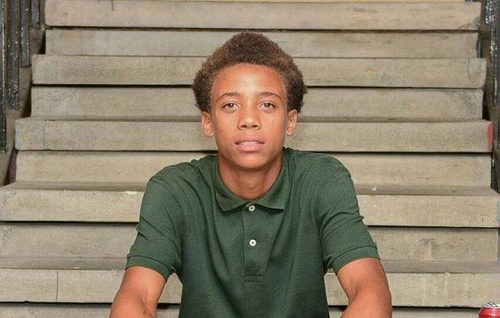 Look Loy described it as a cheap, shameful shot.
"Terrence Boissiere gone on tv and virtually blaming me for the boy getting killed," Look Loy told Wired868. "So if I took Marabella in the League, that would have stopped the boy getting killed? That is highly irresponsible.
"[…] I'm getting reports telling me that this village and that village vexed with me. So they didn't do what they were supposed to do and now they want to hold me responsible and making all sorts of rash statements."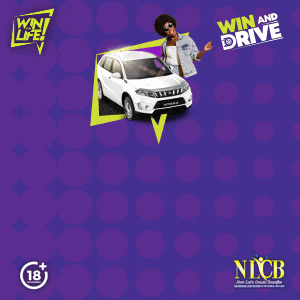 Look Loy does not vote at TTSL meetings and it was the member clubs who voted—nine for, five against with three abstentions—to exclude those teams that had not got their finances together in time.
Another confirmed omission from the TTSL's upcoming 2018 season is Tobago 1976 Phoenix FC, who needed to prove that they had wired money to the League's account by Friday 4 May.
TTSL clubs were initially asked to pay TT$50,000 by 13 April. However, the date was pushed back to 30 April and, finally, 4 May.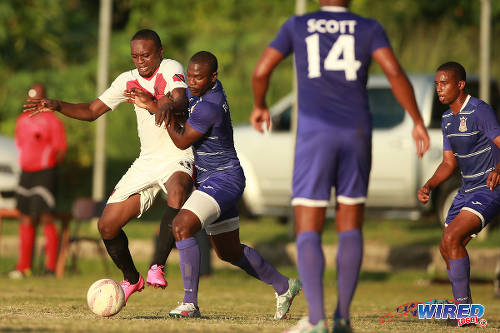 Phoenix have an American sponsor, PMI CEO Michael Hitchcock, who paid half their registration fee and provided uniforms for the club over the last two seasons. Hitchcock was ready to do so for the 2018 season as well but, according to Phoenix coach Terry Williams, wanted an invoice before he processed payment.
Phoenix requested an invoice from the TTSL on 3 May and forwarded it to Hitchcock on the following day. Unfortunately, the Texan was in Puerto Rico at the time and could not wire the money until the following Monday.
Williams tried to explain why Phoenix had not met the deadline.
"We don't have a professional staff and we have never paid a dollar to a player," said Williams. "We have a secretary working elsewhere and it is when they have time [to do Phoenix work]. We are an amateur club operating out of Canaan, Bon Accord and sometimes time gets the better of staff members.
"We were a little bit late but we always tried to comply."
Phoenix were among the clubs who missed the 'final' deadline for compliance too. However, the Trinidad and Tobago Football Association (TTFA) membership granted an extension—the sixth since the initial deadline in October 2015—and the Tobago club got its business done.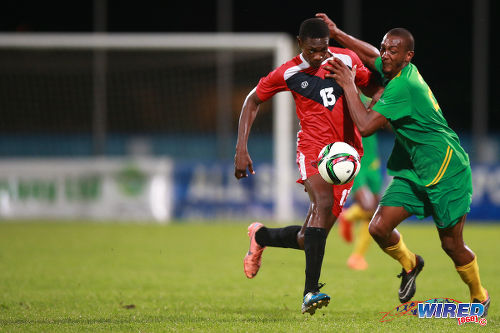 On Monday, Phoenix's potential sponsor contacted the TTSL for information necessary for the wire transfer; Look Loy refused to provide it.
"They were supposed to provide evidence that they had paid [by Friday 4 May] by the end of Monday and they had none," said Look Loy. "Some fellah wanted our transfer information but that would have effectively been an extension. And I can't give anyone an extension."
Williams insisted that Phoenix, who were Super League members since its inaugural season 15 years ago, deserved better and accused Look Loy—who was elected president in 2017—of letting down its long-standing teams.
"RSSR and San Fernando Giants never qualified [and] this is unfair for clubs like us who built the Super League," said Williams. "We stuck with it in the hope that one day the League will take off and get to its full potential. But now I think he is the wrong man for the job.
"Instead of shining up the product, he is watering it down with teams that should not be there while teams like us and Army are out. He should have patience."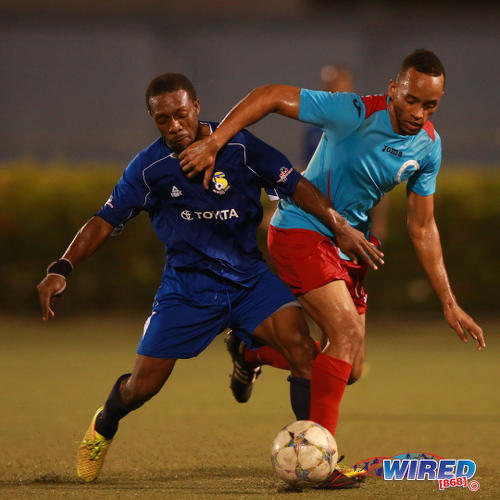 In fact, there is precedent for the TTSL inviting teams to join its ranks and, like everything else, such decisions are taken by the member clubs. But, at present, the TTSL president is a lightning rod for discontented clubs.
Williams suggested that Look Loy did not want Tobago clubs in the Super League.
"I understand Mr Look Loy's frustration [as] he is not able to attract any sponsor and getting rid of the Tobago teams will do him a favour [because it takes away transport costs for Trinidad clubs]," said Williams. "But we voted Look Loy in and we have a share in the competition. This is a national league. There are some challenges to raise funds but that is his job."
The Super League is the only senior competition in the country that includes Tobago clubs, as the Pro League has not granted entry to any representative from the Sister Isle since 2010.
And the TTSL will again have a Tobago club in 2018, as Bethel United met the early deadlines for both compliance and registration.
Williams did not see Bethel's inclusion as weakening his claim of prejudice against Tobago outfits, though.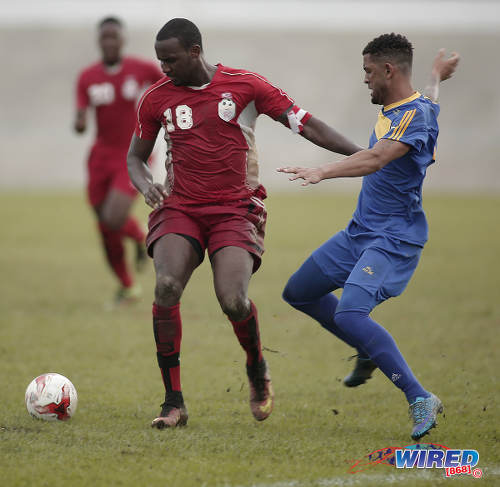 "[Sport Minister] Shamfa Cudjoe is from Bethel," said Williams, "so he must think it will help their cause to get some funds."
Like Perseverance United FC and Harlem Strikers, Phoenix vowed to turn to the TTFA for help. And Williams urged Look Loy to 'hold his hand' to allow more teams the chance to get on board for the upcoming season.
"We are hoping that the TTFA comes in and saves the day," said Williams. "[…] We have our challenges but this is nonsense; the League is starting in June at the same time as the World Cup.
"You mean to tell me he can't take an extra week to make sure the clubs are properly registered? It will not hinder the League in [any] way."
Thus far, Look Loy is in no mood to wait and pointed to a 14 May Caribbean Airlines deadline by which the TTSL must pay TT$42,000 for inter-island tickets for the 2018 season. It means the fixtures must be finalised this weekend.
The TTSL president insisted that there was nothing personal in the stance adopted by the organisation.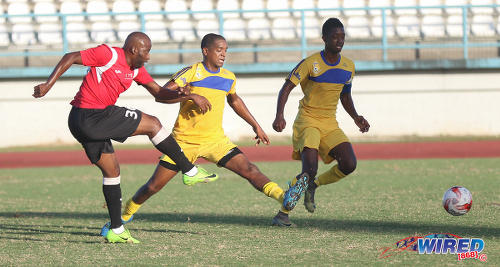 "A new football culture requires adherence to requirements, protocols, procedures and deadlines," stated Look Loy, in a letter to Wired868 earlier this week. "No 'blighs'—because there is always a reason to be advanced for a 'bligh'…
"[I do] not have a vote in the General Meetings, nor can [I] unilaterally make any decision regarding TTSL membership. Not even the Board of Directors has the authority to make such a decision.
"All power rests with the General Membership, which is the supreme authority in TTSL and which spoke on 5 May. People need to respect the democracy of TTSL."
The clubs due to participate in the upcoming TTSL season are Guaya United, FC Santa Rosa, University of Trinidad and Tobago (UTT), Prisons FC, QPCC, Petit Valley/Diego Martin United, Cunupia FC, Club Sando, Bethel United, Police FC, Matura Reunited, RSSR, San Fernando Giants and Erin FC.
Erin's participation hinges on the Southern Football Association (SFA) making good on its pledge to provide part-payment before the start of the season.