In a powerful and moving maiden address to the nation she now heads, newly installed President Paula-Mae Weekes urged us all to "…confront the darkness and declare that it will not take over."
I wonder about her tense. From early boyhood, I have repeatedly heard that what is to is must is. But it is bitter experience that has taught me that was has already ised cannot still will be.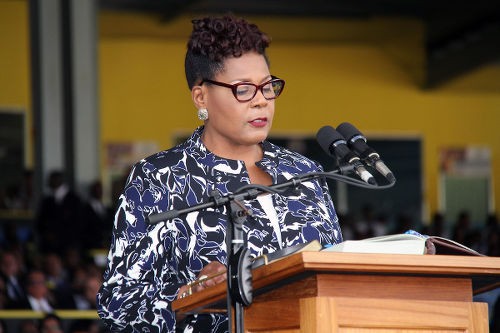 I'm afraid that, eloquent though it was, the President's call has simply come too late; the darkness has already engulfed us. It has infiltrated our homes, stormed our schools, overrun our streets and invaded our society. It has so pervaded our psyche that behaviours and attitudes ritually reflect its omnipresence, translating into violence in the bedrooms, anger in the classrooms, impatience on the roadways and intolerance everywhere in the nation.
Regrettably, however, our intolerance does not extend to an intolerance for the crime perpetrated, the turmoil generated, the havoc wreaked by a small fraction of our citizenry. So great is our acceptance of our victimhood (or is it our impotence?) that we have almost become a nation of citizens too scared, too traumatised to venture outside of our houses except when unavoidable—and not just after God's darkness descends upon the land at the end of the day.
We have not waited for Government to impose any curfew; we have taken that decision spontaneously, of our own accord, determining that the best way to protect life and limb and loved ones is to retreat into our personal spaces, our sanctuaries and there barricade ourselves against the dire, dark forces that daily stalk the land…
The Police Service enlists the aid of the media in seeking to persuade us that the culprits are but a few misguided miscreants, violent, malicious young men living mostly in deprived urban areas. They use lethal weapons and illegal firearms to commit dastardly acts of violence, only occasionally inflicting collateral damage on a few innocent people caught in their crosshairs.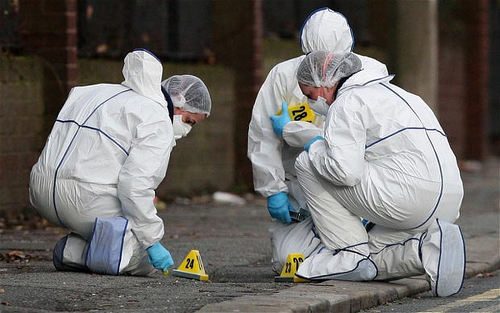 Well, they may be few but their tentacles are many; the drugs and the guns give them a reach well beyond their modest numbers. The Police Service has provided data which have revealed a frightening increase in crime in general, including domestic killings, rapes, aggravated assaults, armed robberies and burglaries over the last few years.
Daily we see evil-doers remorselessly maiming and killing law-abiding citizens in broad daylight. Extortion on business owners leads in a short, straight line to extermination of those who refuse to do business. Intimidation of witnesses or of potential witnesses has largely given way to elimination of same.
Gang-related crime, as it is conveniently designated by the authorities, has moved steadily toward centre-stage. Officialdom's response, regrettably, is to talk incessantly about the crime problem and do little more than to design legislation that targets that phenomenon.
But can laws and legislation beat back lawlessness if many limbs of the law together constitute an arm of the lawless? What real chance of success does anti-gang legislation have if unaccompanied by reform of the corrupt police system and the inefficient justice system?  Detection rates are unbelievably low—nobody seems to really know why—and the courts are already not coping. If we were able to find some magic or some obeah that allowed us to measurably increase detection rates, would that not merely exacerbate the problem without a parallel improvement in the efficiency of the courts so that we have a robust and adequate justice system?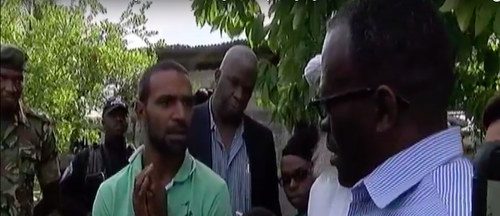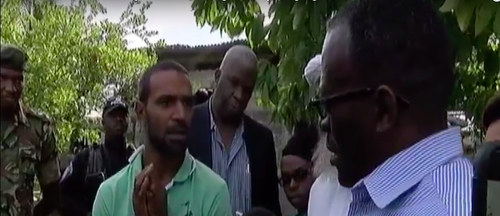 I think all will agree that it is time to introduce real change in law enforcement techniques and methods, to implement new technologies and new systems of accountability, to turn to new operational paradigms.
"The criminal justice systems are not organized, focused and motivated to meet the new challenges," laments William Bratton in Americas Quarterly. "When crime grows unchecked, the institutional response from the police and the criminal justice system becomes wholly inadequate and uncoordinated."
 And that is where we are today, in the middle of the enveloping darkness. The murderous rampage, Madam President, continued throughout the week in which you made your fine speech. Our beloved country continued to bleed figuratively and literally; the evil-doers have turned it into a Megiddo, a battleground where people are "without love, unforgiving, slanderous, without self-control, brutal, not lovers of the good but treacherous, rash, conceited lovers of pleasure rather than lovers of God." 
I, Madam President, am no religious zealot but I believe that the Gates of Hades are open and only divine intervention can arrest our rapid descent down the slippery slope that leads straight into Hell.
And even more darkness.
Without action, fine words will merely serve to occasionally strike a futile match amid the enveloping dark, converting it fleetingly into, in the words of the poets,, not light but darkness bright…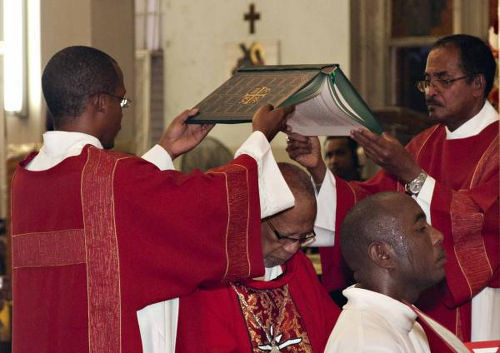 …before it is extinguished again, plunging us once more into thick, all-encompassing darkness.