Embattled Trinidad and Tobago Football Association (TTFA) president David John-Williams is expected to face another grilling on Glorious Saturday when the local football body attempts to hold its AGM for a sixth time.
However, despite concerns about John-Williams' stewardship—financial and otherwise—and autocratic behaviour, according to football insider, there are two main reasons why the W Connection Football Club owner is unlikely to face a no confidence motion,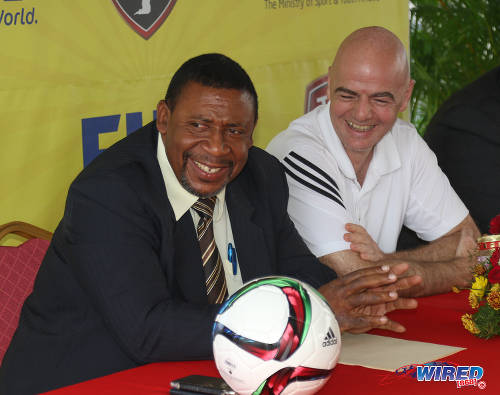 First, the threshold to remove the TTFA president is two-thirds of the electorate, which could mean that 33 members of the body's 49 delegates must support the motion.
"Essentially as it stands, our Constitution allows our president to stay in power by just keeping 16 delegates or three bodies happy while everyone else is unhappy," Secondary Schools Football League (SSFL) president William Wallace told Wired868. "And I feel that cannot be right. We have to look at that or else we can keep having leaders who are supported by only a minority of stakeholders."
Two and a half years ago, John-Williams replaced incumbent Raymond Tim Kee as president after securing 18 votes in the first round and 25 in the second round with 45 delegates present.

Ironically, at least one-third of the voters were ineligible owing to errors by the Dinanath Ramnarine-led electoral committee. But FIFA allowed the result to stand.
The second snag to any potential attempt to remove John-Williams is that, even if the members were able to crowbar the bombastic administrator out of office, his replacement—according to the body's Constitution—will be first vice-president Ewing Davis. And not many see swapping John-Williams for Davis as an improvement.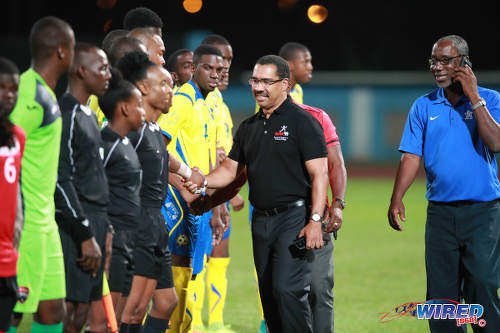 "If we are removing John-Williams, we have to move his whole executive," said Trinidad and Tobago Super League (TTSL) president Keith Look Loy. "Because if we remove John-Williams tomorrow, Ewing Davis takes over as first vice-president and people don't want that at all."
Last Friday, roughly one-third of the TTFA membership turned up at the Cycling Velodrome in Couva for a meeting called by Wallace to ponder the next move for their elusive president.
There was little surprise when the John-Williams-led Board scheduled the next AGM for Saturday 31 March—two days before Easter Monday and a day after Spiritual Baptist Day and Good Friday. Two of the TTFA's last three AGMs were on Carnival Friday evening and two days before Christmas Day.
Last week, John-Williams sought FIFA support for his controversial adjournment of the AGM although, crucially, the TTFA president allowed the governing body to believe that Look Loy's election was on the agenda—thus suggesting that a quorum was required. In fact, Look Loy had been installed on the TTFA Board three months earlier.
If John-Williams tries to repeat the trick of a hasty adjournment without support from the floor, the members are prepared to take control of the meeting themselves—as permitted by the Constitution.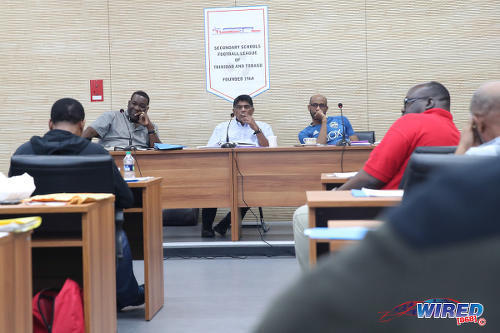 "We have a plan for Saturday to make sure the meeting comes off," said Wallace. "Whether the questions we want answered will be answered is a next thing but let us see how it goes first.
"Basically, the tone of [last Friday's] meeting is we cannot continue like this because they are too many unanswered questions and we seem to be run by a board that doesn't exist."
Wired868 understands that TTFA finance manager Tyril Patrick tendered his resignation earlier this month and continues to serve only until a replacement can be found. Patrick has in the past refused to attend the AGM to field questions, according to sources.
On Saturday, if John-Williams stages another walkout, members can vote on a motion to censor him. Failure to have the TTFA's 2016 Financial Statement approved by the general meeting, it is worth noting, would also mean that the local football body cannot access FIFA funding in the immediate future.
Beyond the symbolic rap on the knuckles, the potential for further financial strain on the TTFA and the negative attention he is drawing to himself, John-Williams is unlikely to face any real sanction.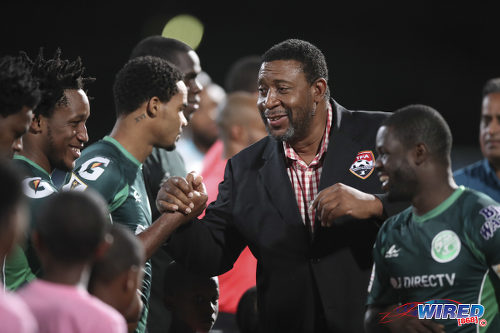 The Pro League has 10 votes and John-Williams is believed to have support from between five to eight delegates. Former TTSL interim board member Lt Ryan Ottley, who lost to Look Loy in the second tier competition's presidential election, is believed to support the TTFA president and can potentially pick off some of the TTSL's eight votes too.
And John-Williams is felt to be supported by delegates from the Southern Football Association (SFA), the Eastern Counties Football Union (ECFU) and the Futsal organisation, who have a combined eight votes.
It would put the current President's political support somewhere between a 13—at least—and 19 votes while he needs 15 or 16 votes to survive—although the TTFA Constitution lists a total of 49 delegates, the Players Association and Coaches Association exist only on paper.
"By and large, the Super League believes he has to go but it is a matter of time and succession planning," said Look Loy. "It is not election where 50 plus one is enough. As it stands, we can find votes to move him but not to remove him.
"There are a large number of people who think he is destroying football but we need to prepare his removal properly and ensure we have the right people in place to take over from him."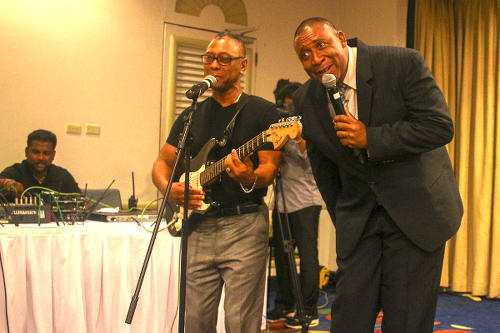 Look Loy pointed again to the fact that, if moved, John-Williams' position will go to one of his vice-presidents who are, in order, Davis, Joanne Salazar and Allan Warner. The membership would enter unprecedented territory—and, potentially, a constitutional minefield—if they attempted to move an entire slate in mid-term.
"To remove all four by motion, politically I can see a real problem [in getting that done]," said Look Loy. "So some people are saying let us just control them and wait for the 2019 election [to vote them out]. That might be hard for people on the outside to accept but that is the thinking of some people inside the football."
Current TTFA board of directors: David John-Williams (president), Joanne Salazar, Ewing Davis and Allan Warner (vice-presidents), Sherwyn Dyer (Eastern Counties Football Union), Karanjabari Williams (Northern FA), Richard Quan Chan (Southern FA), Anthony Moore (Tobago FA), Joseph Taylor (Trinidad and Tobago Football Referees Association), Sharon O'Brien (Women's League Football) and Wayne Cunningham (Eastern FA).
Vacant spots: Central FA and TT Pro League.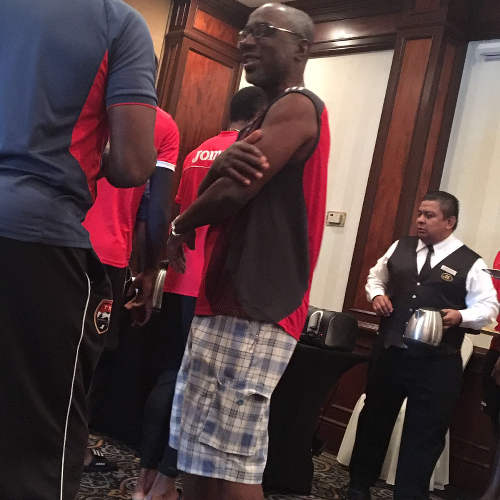 TTFA Membership (number of delegates in brackets): TT Pro League (10), National Super League (8), Central FA (3), Eastern FA (3), Eastern Counties Football Union (3), Northern FA (3) Southern FA (3), Tobago FA (3), Women Association (3), Trinidad and Tobago Football Referees Association (3), Futsal Association of T&T (FATT) (3), Primary Schools League (1), Secondary School Football League (SSFL) (1), TTAYSO (1), Players Association (1), Coaches Association (1), T&T Beach Soccer Association (1), Veteran Footballers Foundation of Trinidad and Tobago (1).