"One seta friggin tief!"
Amen, brother! More than 15 years ago in July 2001, Valentino Singh, former QRC cricket captain and later Guardian sports editor, headlined his regular Thinking Things Out column, "Best 'cheats' will continue to rule."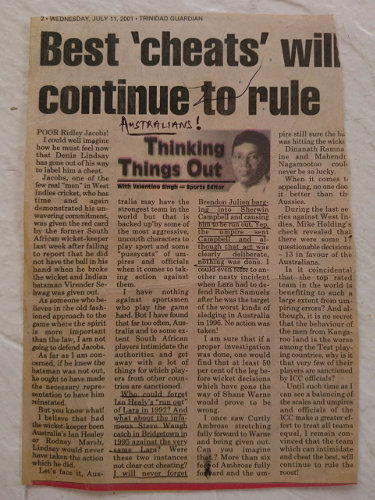 The "cheats" referred to were the Australian Test cricketers who, according to Singh, "intimidate the authorities and get away with a lot of things for which players from other countries are sanctioned."
Talking to me yesterday about the recent goings-on in the South Africa vs Australia Test in Cape Town, Singh unapologetically used rather stronger language than "cheats."
And who can blame him?

"How can our team be engaged in cheating like this?" Aussie Prime Minister Malcolm Turnbull asked publicly. "It beggars belief!"
And former Aussie captain Michael Clarke tweeted that it was "a bad dream."
A dream? Really, Mr Clarke?
"Who could forget Ian Healy's "run-out' of Brian Lara in 1992?" asks Singh's 2001 column. "And what about the infamous Steve Waugh catch against the very same Lara in 1995?"
"I will never forget Brendon Julien barging into Sherwin Campbell," he adds, "and causing him to be run out."
"During the last series against West Indies, Mike Holding's check revealed that there were some 17 questionable decisions—13 of them in favour of the Australians."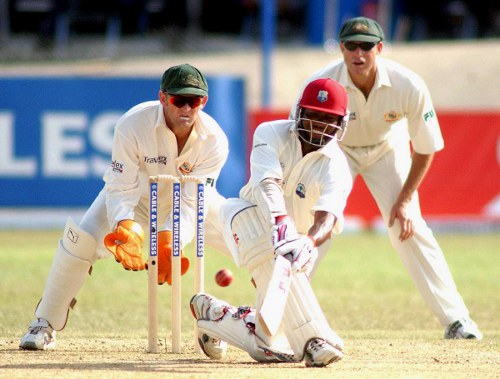 And Singh arrives at the conclusion that "the team which can […] cheat the best will continue to rule the roost!"
Well, I have good news for my old friend who, like every born Trini, knows that the longest rope have ah end: Australia just hang dehself on dem own.
What happened in Cape Town was no accidental, one-off, spur-of-the-moment act. No, sirree! This was carefully planned, institutional, calculated, premeditated, cynical cheating. It might be pushing it to argue that it is on par with the Russian drug programme in track and field and the Argentinian terrorising of the authorities and the opposition during the 1978 World Cup. But you know what? I am not afraid to push it.
One seta frigging tief, in trute!
However you look at it, this was definitely not cricket; it was win-at-all-costs dishonesty, anathema to real cricketers but par for the course for Steve Smith's top-ranked side.
Take Brian Lara, as competitive as they come but, after the 1992 Healy incident Singh cites above, a player who never challenged an umpiring decision, walking, indeed, even when the umpire's fingers stayed down.
Or take Courtney Walsh's refusal to take off the bails in the last over of their match against Pakistan in Lahore in the 1987 World Cup when Pakistan's Saleem Jaffar was way, way out of his crease at the bowler's end as the Jamaican pacer ended his run-up and the dismissal would have assured West Indies of a semi-final place.
That is, as the CPL theme song says, how we play the game, hard but fair.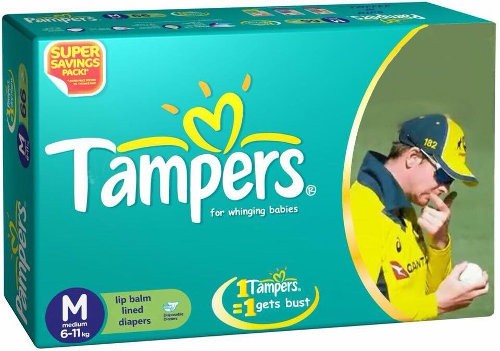 The Aussies have repeatedly made the 'hard but fair' claim too but I don't know that they have been able to seriously convince any but their own countrymen.
Look, for instance, at the AP report of the subsequent banning of skipper Smith and Warner, whose "long-term futures hang in the balance."
Referring to Cricket Australia's Chief Executive James Sutherland's public statements in the aftermath of the scandal, the report says that he addressed himself "in parts to a cricket-mad Australian public shocked by the admission to cheating from their team." It probably is an entirely unintended inference but would the cricket-mad Aussie public have preferred Smith and Cameron Bancroft and co not to admit to cheating?
The 25-year-old Bancroft, by the way, may be new to the Test team but we would be foolish to believe that he did not know what he was doing. Admittedly, what happened on Saturday was not the young man's idea—it is slowly emerging that the mastermind may well have been swashbuckling, ask-no-quarter-give-no-quarter opener and vice-captain David Warner—but the video makes clear that he is no incorruptible innocent.
And we would be even more foolish to think that the ball-tampering plan was not a team-approved effort to gain an unfair advantage in what had been a very even battle between two well-matched teams.
Of interest too are the reactions of recent former Aussie captains and vice-captains. Mark Taylor and Ricky Ponting have been, it seems, silent and Michael Clarke, but for his single tweet, ditto.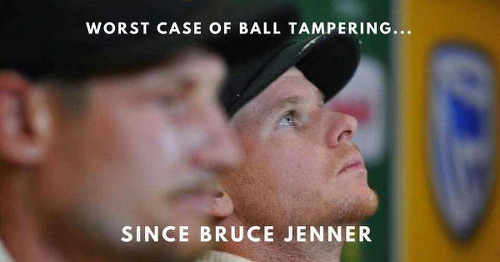 Shane Warne, Ian Chappell and Alan Border have perhaps unsurprisingly, all focused on the same area, the 11th Commandment.
"If you're caught doing the wrong thing," said Border, "you've got to pay the penalty."
"You know when you get caught," is Warne's take, "you've got to own up and be honest. The Aussies have to be honest and say this is how it happened."
Chappell stopped short of saying that the incident should mean the end of the line for Smith. "If you've got a conscience," he said, "I would think it would be a very hard thing to live down."
Smith, however, is clearly determined to live it down. He admitted to being "embarrassed," "not proud of what's happened" and "incredibly sorry," described the incident as "poor actions," "deeply regrettable," "a big mistake on my part," "a big error in judgement" and "not within the spirit of the game," sought to protect himself and the coach ("The leadership group knew about it" he said, and "The coaches weren't involved") and claimed that it was "the first time it has happened under my leadership."
He promised that it "won't happen again" and said that "if we weren't caught, I would still regret it."
My response? Ha! Because not for nothing did Chappell, who presumably knows the Aussie captain well, carefully preface his statement with "If you've got a conscience…"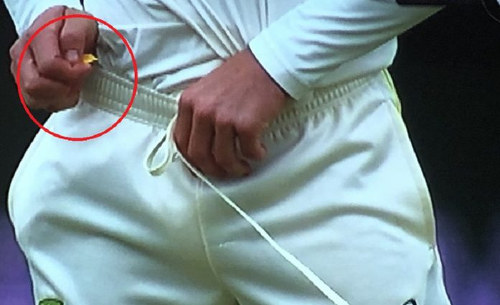 Despite all of the foregoing, after all, Smith contended that he was "the right person for the job," had "to take control of the ship" and so "won't consider stepping down."
He may not have the option. "Seldom has a team normalising sharp practice, and enlisting the youngest members of the team to carry it out," warns Espncricinfo's Daniel Brettig, "been so wholly exposed."
Espncricinfo's Sambit Bal too is sceptical. "Would he really have gathered the troops in the dressing room and chastised himself and the leadership group openly," he asks, I think, rhetorically, "and sworn the team to never again veer from the spirit of the game? Or would there be the temptation to try it again?
"Who can say now how many times how many teams have tried it in the past without getting caught?"
Note Smith's unwitting admission contained in "first time […] under my leadership." Bal, however, makes no prediction about Smith's future. But he does doubt that coach Darren Lehmann, who "was a throwback, a lad's lad, or a man's man," but who "also had a past," can "survive the exposure of a culture for which he is the most experienced overseer."
Under Lehmann's supervision, Bal laments, "Seldom has 'within the spirit of the game' looked more like 'whatever we can get away with.'"
"Who knows," he asks damningly, "what the impressionable young Australian players hear in the dressing room?"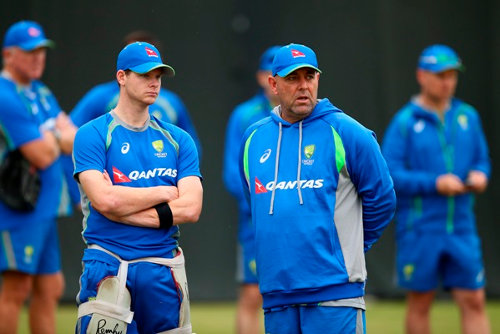 Singh told me that he is eager for a comment from Ian Bishop, who had a mouthful to say when the West Indies Under-19s got themselves in trouble over controversial dismissals in the last two World Cups.
For my own self, I wait no less eagerly to hear what Mark West-Indies-have-no-brains Nicholas will say—doubtless out of the side of his mouth!
Maybe it won't be an apologia but you can bet your house that it won't be anything like Singh's candid "One seta friggin tief!"