The Trinidad and Tobago Olympic Committee (TTOC) declared that local athletes will participate in the 2018 Commonwealth Games, CAC Games and Youth Olympic Games, after receiving a TT$3 million cash injection from the Ministry of Sport and Youth Affairs.
The Commonwealth Games will be held in Australia in April while the CAC Games and Youth Olympic Games are scheduled for Colombia and Argentina in August and October respectively.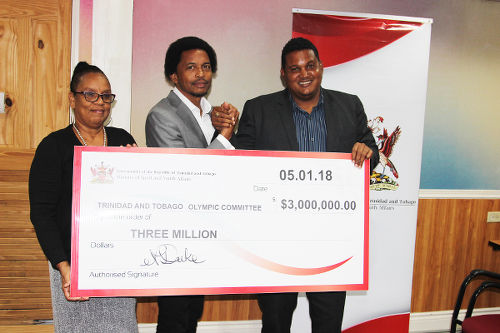 Trinidad and Tobago has won a total of 52 medals in 17 Commonwealth Games since 1934 while the two-island republic has 220 medals in 16 CAC Games since 1946 and three medals from two Youth Olympic Games appearances.
TTOC president Brian Lewis thanked the Sport Ministry for its support.
"Given the harsh economic climate, it is important that the Government renews its commitment to the nation's athletes," said Lewis, via a media statement. "Not only is this a contribution to sport and those who have dedicated their lives to it but it is also a demonstration of the value the government places on the tangible and intangible benefits of participation in sport at the highest level."
Sport Minister Darryl Smith, who has studiously avoided engaging the media and even athletes—particularly on matters of state funding—said the Government was always happy to assist sport.
"We have always maintained our athlete-centred approach to sport administration and this contribution to the effort is no different," said Smith. "Trinidad and Tobago's athletes have proven their worth time and again on the international stage and it is incumbent on the government to provide the necessary support.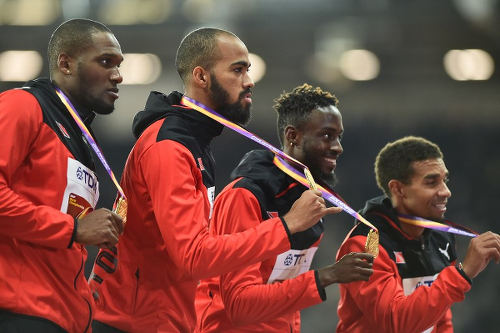 "There's also no greater feeling for us as citizens than to see the national flag represented and to revel in the success of our athletes when they mount the podium.
"After our gold and silver medals (sic) at the World Championships last year, we're hoping for a lot more of that glory from our athletes in 2018 at the Commonwealth and CAC Games."
Editor's note: The T&T 4X400m men's relay team won gold and Jereem Richards won bronze in the 200m.