The final nail was hammered in the Trinidad and Tobago National Senior Team's coffin in Panama.
To be brutally honest we were not good enough administratively, technically or tactically and we lacked the level of discipline required to qualify for a World Cup finals. This is not a new problem and Trinidad and Tobago football will continue to be terribly frustrating if we do not get serious.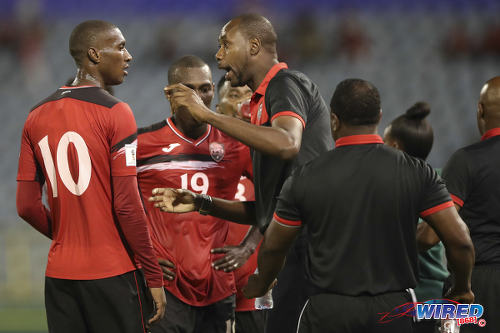 This blog will be 25 pages long if I go through the games against Honduras and Panama meticulously. So I will highlight a few defining moments.
(Honduras)
I just couldn't believe the lack of urgency and the sloppiness in our play. This was a hugely important game and this is when I expect the so called 'big players' to set the tone. But we were not sharp in the mind.

After seven minutes, Honduras played a cross into the box and I would expect goalkeeper Jan-Michael Williams to gobble that up and set the tone, just be nice and solid. He spilled it, it's not cleared and Honduras score.
Yes, players make mistakes and I'm sure Jan-Michael would be bitterly disappointed with the role he played in it. Having conceded first and knowing the importance of the game, I expected a reaction.
We had a really good chance to test their keeper with a header from Sheldon Bateau but his effort was poor. I then expected to see us up the tempo. But we looked so disorganised that it beggared belief. Every time Honduras came forward, they looked like scoring and they duly did in the 16th minute. We didn't do enough to stop Romell Quito's cross from the left flank and Honduras were 2-0 up in no time.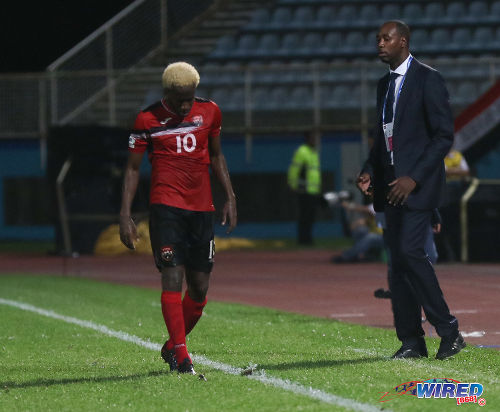 Honduras were in control and if I'm honest we never looked like we had the desire or know-how to win the game. Of course we scored the penalty but we were inept and deserved nothing from the performance we conjured. It was nothing short of embarrassing.
(Panama)
Another poor performance and I question our focus and concentration here. We had a corner but yet we conceded 20 seconds later. Our defenders were not concentrating; they were watching the game and not switched on to potential danger.
I blame the coach, defenders and goalkeeper. It used to infuriate me when we had a corner and my defenders were just watching the game and not sensing danger. This tells me you are not concentrating and lack focus.
The second goal is also very avoidable. Again we don't do enough to stop the cross but what I find inexplicable is that Carlyle Mitchell had more than enough time to have his body shape right. Instead he is facing his own goal and is so unaware of his positioning that he heads it in his own net.
It was a technical error that shouldn't happen at this level, especially when you have enough time to get into a position where you can see the ball and the attacker. We could've easily been beaten 5-0 in this game.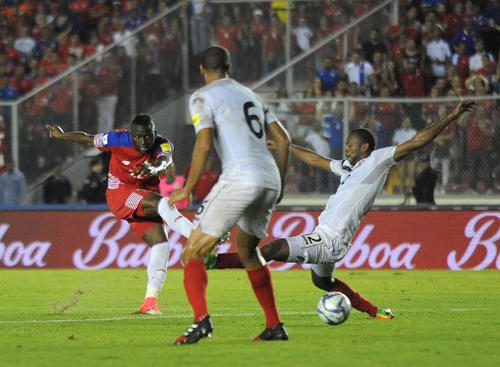 I think people need to realise that qualifying for a World Cup finals is no mean feat and needs serious commitment from the players and staff. In 2006, we had a very experienced squad. Players who were playing at a decent level and who had been through a couple World Cup campaigns. We were also very disciplined and had a top coach in Leo Beenhakker.
There was not one incident from the 2006 squad regarding discipline. But yet we had incidents in this squad with Cordell Cato, for instance.
I just cannot understand how a player could not be focused and committed for something as life-changing as World Cup qualification. He let his teammates and the fans down. It should be a lesson learned for the boy.
Our campaign was doomed from the onset and the baffling decisions by David John-Williams also didn't help. He sacks Stephen Hart and hires Tom Saintfiet. He then undermines Saintfiet publicly and hires Dennis Lawrence, while ignoring Terry Fenwick who was—without question—the best person available to give us a chance of qualifying.
DJW must do better and, if he is not up to the job of getting football organised, he needs to resign. I ask the question: What is his plan? How is he going to structure Trinidad and Tobago football to become a CONCACAF power?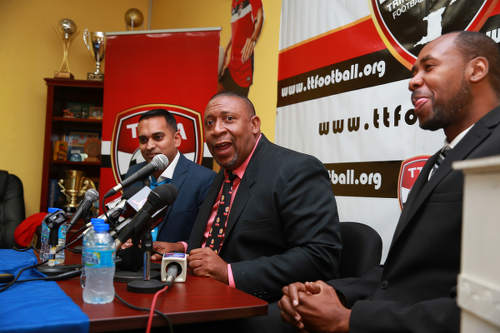 I know what needs to happen for sure and I have extended an olive branch to him. But he obviously thinks he knows what he is doing.
It is almost farcical where we are at the moment but I would warn the die-hard football fans that things may get worse before they improve—unless there are major changes and investment in a structured plan.