The coach entrusted with taking Trinidad and Tobago to the Russia 2018 World Cup is not coming from South America. His last job was in Bangladesh!
In a bizarre turn of events, Wired868 understands that Trinidad and Tobago Football Association (TTFA) president David John-Williams is set to name 43-year-old Belgian Tom Saintfiet as head coach of the Soca Warriors at a 9am press conference tomorrow at the Marriot Hotel in Port of Spain.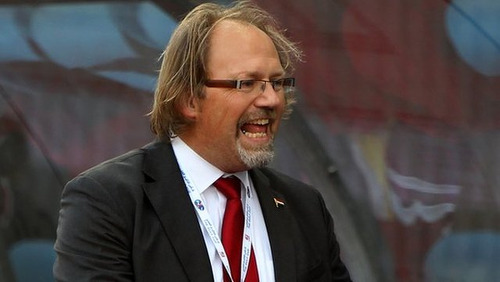 So, effectively, the local football body's idea of an upgrade on outgoing coach Stephen Hart appears to be an obscure Belgian who has never coached professionally in Europe, was kicked out of Zimbabwe and Nigeria due to concerns about his quality, lasted six months in Yemen, only two matches in Tanzania and just left a team ranked 183 in the world by FIFA—which is 105 spots lower than Trinidad and Tobago, who are 78th.
Saintfiet's best spell arguably came at youth level when he led Qatar to the 2005 FIFA Under-17 World Cup, which was that nation's fifth appearance at that age group competition.
His record as a senior coach is much less impressive.
At Namibia, he enjoyed his longest appointment of nearly two years. The unheralded African nation was ranked 126 in the world when the Belgian landed and he took them to a high of 101, although they plummeted all the way to 128 by the time of his controversial departure in 2010.
Saintfiet stunned his Namibia FA employers when he was officially unveiled as head coach of Zimbabwe while in the midst of a four-year contract with the former nation.
Saintfiet was reportedly wooed by Zimbabwe's offer of US$7,000 per month, which is less than half of Hart's pay package and roughly one tenth of the market value for a top level coach in CONCACAF—recently departed Jamaica coach Winfried Schafer was supposedly paid in excess of US$50,000 per month.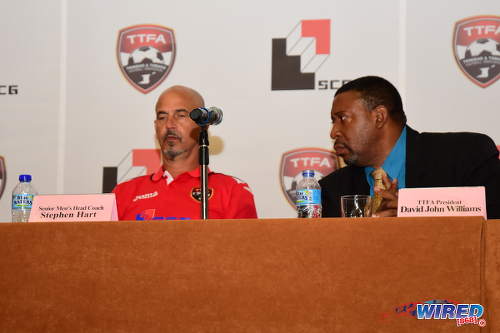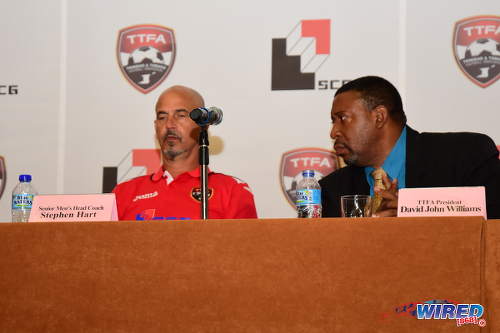 The Belgian quickly regretted his move. The Zimbabwe government twice refused its FA's applications for his work permit—amidst a public outcry that he was no better than the local, Norman Mapeza, he replaced—and Saintfiet was forced to leave the country and beg for his old job back.
"[The Zimbabwe FA] promised me that they will talk to the NFA and it was supposed to happen sooner than it did," Saintfiet was quoted in the Namibia Sun. "The situation forced me to lie and for that I have to say sorry to the Namibian football-loving people, the NFA and the players as well…
"We signed a contract […] and because I terminated it I have to pay them and I'm doing everything I can so that can be done. What happened was so wrong and I would love to come back and coach Namibia again."
The Namibia FA did not take him up on the offer.
From then on, Saintfiet lasted six games in Ethiopia and barely four months as Nigeria technical director—allegedly because the Nigeria Ministry of Sport felt the country had many more competent locals and refused to support the move.
Next, he spent two months at Malawi and less than a year at Togo along with some largely anonymous stints at the odd African football club—he lasted just two games at Tanzanian club, Young Africans FC, where he was accused of failing to enforce discipline.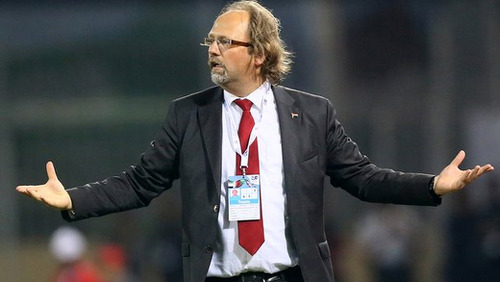 In April 2016, Saintfiet pleaded for a second chance as Ethiopia National Senior Team coach.
"I don't care about the money or a contract," Saintfiet told Eithosports. "I would just like to help change fortunes and start to build things up on a solid foundation. I'm ready to start immediately!"
Ethiopia did not bite and he ended up in a three-month contract from Bangladesh instead.
So, while Hart was preparing the Warriors—who were unbeaten at the time—to seal their place in the CONCACAF Hex against Guatemala, Saintfiet was attempting to take the "Bengal Tigers" past Bhutan and into the Asian Football Confederation (AFC) Cup.
Bangladesh drew goalless at home to Bhutan before falling 3-1 away.  The only other outing of Saintfiet's tenure as Bangladesh coach was a 5-0 friendly defeat away to the Maldives.
Bhutan and the Maldives are ranked 154 and 176 in the world respectively.
Saintfiet's record in Europe is even less illustrious. The only fully professional team on his home continent to ever hire the Belgian was Finnish club RoPS, who once employed Trinidad and Tobago players Ataulla Guerra and Jamal Gay.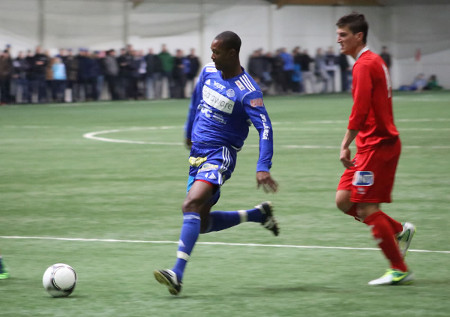 RoPS sacked Saintfiet during their pre-season in April 2008.
Somehow, the obscure Belgian's CV ended up on the desk of the TTFA's technical committee as a possible replacement for Hart, who was twice listed on a CONCACAF Coach for Year shortlist in the last years, is the only coach to take Trinidad and Tobago to two Gold Cup quarterfinal berths and led Canada to the 2008 Gold Cup semifinal.
On Monday night, the TTFA's board of directors selected him as their next head coach, as he beat out competition that included Colombian Luis Fernando Suarez, who took Ecuador to the second round of the Germany 2006 World Cup and steered Honduras to the Brazil 2014 World Cup.
Former Trinidad and Tobago captain David Nakhid was the only local believed to have applied for the vacant job while Englishmen Terry Fenwick and Ricky Hill, Serbian Zoran Vranes and Colombian Francisco Maturana were said to be among the applicants.
The board, according to a source, was informed that Saintfiet was bright, innovative and extremely affordable. It is uncertain exactly how much information was given on the three coaches before the decision. But, in the end, the board voted for Saintfiet.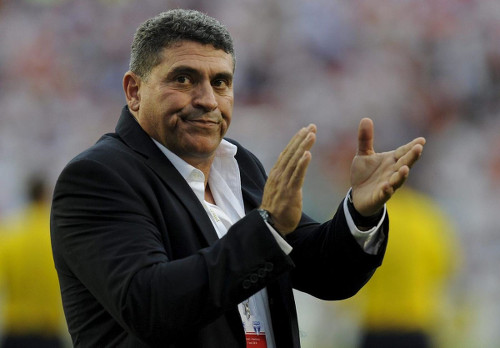 The current TTFA board of directors comprises: John-Williams (president), Joanne Salazar, Ewing Davis and Allan Warner (vice-presidents), Samuel Saunders (Central FA), Sherwyn Dyer (Eastern Counties Football Union), Karanjabari Williams (Northern FA), Richard Quan Chan (Southern FA), Anthony Moore (Tobago FA), Joseph Taylor (Trinidad and Tobago Football Referees Association), Sharon O'Brien (Women's League Football), Wayne Cunningham (Eastern FA) and Dexter Skeene (TT Pro League).
The TTFA technical committee consists of: Skeene (chairman), Dr Alvin Henderson (vice-chairman), Bertille St Clair (former World Youth Cup coach), Errol Lovell (former national goalkeeper), Jinelle James (ex-national player and current administrator) and Muhammad Isa (technical director).
It is uncertain how many members attended yesterday board's meeting.
The TTFA board is believed to have made a second coaching appointment last night for the Women's National Senior Team. In this case, they voted for the well qualified former Italy and Canada national women's coach, Carolina Morace, who has already visited Trinidad.
Saintfiet must now prepare the Warriors for 2017 Gold Cup play off action against Suriname and Haiti on 4 and 8 January 2017 respectively as well as World Cup qualifying action against Panama and Mexico on 24 and 28 March respectively.
It will be the first time the Belgian has ever coached a team ranked in the top 100 FIFA nations in the world.