Trinidad and Tobago Football Association (TTFA) president David John-Williams has insisted that National Senior Team players will be paid outstanding monies for their World Cup qualifying win over Panama at the pre-arranged time, despite grumbling in the team's Denver camp today over the FA's priorities.
The edginess over finances has created a stir for the Soca Warriors, who are still reeling over the sudden departure of United States-based winger Cordell Cato for "indiscipline."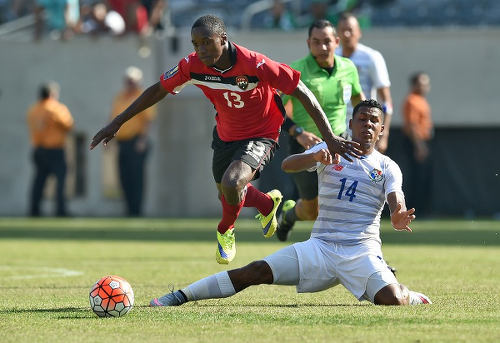 The Warriors are owed match fees and win bonuses for their 1-0 win over Panama on 24 March at the Hasely Crawford Stadium in Port of Spain. According to a team source, the payment should have been made to the players within a month of the match.
Regardless, the players had not made an issue about the outstanding money until Saturday evening when the TTFA announced that it would pay US$100,000 and US$25,000 to the Pro League and Super League respectively for administrative costs.
The release upset players who felt that the TTFA should settle its debt to them before offering money to anyone else.
However, John-Williams disputed that the local body was late in meeting its obligations to the players and said the Warriors misunderstood the specifics of the payment to the Pro League and TTSL. He said that the money used for the local leagues came from a special FIFA fund, which could not be used to satisfy other debts.
"FIFA money cannot go to pay players," John-Williams told the TTFA. "The money (to pay the Pro League and Super League competitions) was accessed from a special project fund and we made that very clear…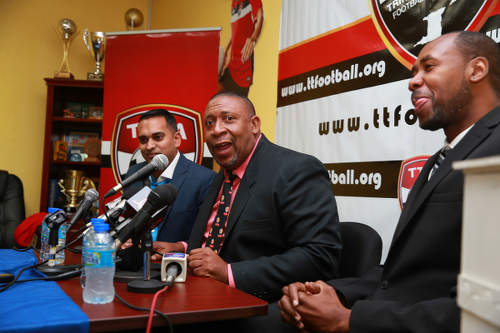 "I am not going to answer [any question about when the players will be paid]. I know clearly what is the arrangement with that and the players know what the arrangement is for that. They know exactly when the money will be paid."
Undoubtedly, the TTFA is more financially stable at present, although this has much to do with its ability to access FIFA funding, which rarely existed under John-Williams' predecessor, Raymond Tim Kee.
But it has not all been rosy for the Warriors and current head coach Dennis Lawrence was afforded just two friendly internationals so far against Barbados and Grenada—lesser quality opposition than even what was offered to former coach Tom Saintfiet, who got two matches away to Nicaragua last December.
And some tension remains between the squad and the football president, whose relationship virtually started with a threatened players' strike, two years ago, in the build-up to a crucial 2016 Copa America Centenario Play Off fixture against Haiti.
On the weekend, though, the Warriors suffered a self-inflicted wound when the TTFA Media announced that Lawrence had cut Cato from the team to face the United States for "disciplinary reasons."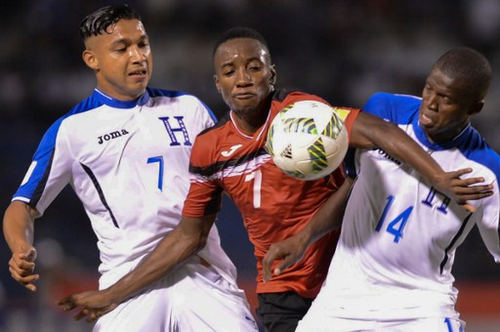 Neither Lawrence nor Cato have spoken publicly about the fall-out so far. However, Wired868 received information on the issue from an informed source, who spoke on condition of anonymity.
Cato, according to the source, contacted Lawrence during the week and asked to be allowed to spend Saturday night with his wife, Jonelle Warwick, and report to camp on Sunday morning. Cato lives with his wife in San Jose where he is employed with Major League Soccer (MLS) team San Jose Earthquakes.
Lawrence, a former World Cup 2006 player and Everton assistant coach, blanked Cato's request and insisted that everyone had to make sacrifices for their World Cup drive—including the coach who did not travel with his own wife.
Incidentally, Warriors midfielder Khaleem Hyland got married last weekend and asked for some days off with his wife before joining the squad. Lawrence answered in the negative and Hyland agreed to postpone his honeymoon to link up with the Warriors at their Denver training camp instead and prepare to face the United States on 8 June.
Cato, according to the source, wanted special consideration. So Lawrence suggested a compromise. The Warriors winger was told that he could spend Saturday with his wife and family in Denver but should then show up alone for camp at 8.30pm.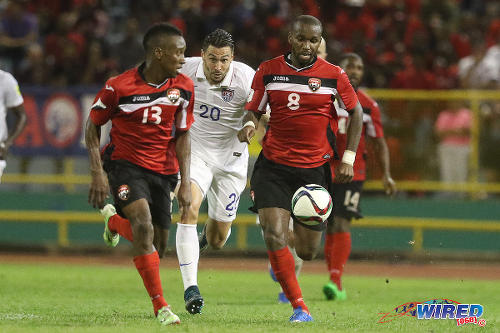 Instead, Cato allegedly turned up to the team's hotel at 8.45pm with his wife and son and told the coach that he would see them to their room before he joined the squad for dinner.
Lawrence insisted that Cato's suggestion was unacceptable and the winger promptly left with his entourage. The player still had not contacted the technical staff by Sunday morning when the head coach named his 24-man squad and explained to the players why Cato was excluded.
Wired868 has so far been unable to reach Cato for his own version of the incident.
The winger's absence is a blow to the Warriors since they are already shorthanded with a growing list of injuries that now includes Levi Garcia, Willis Plaza, Jomal Williams, Akeem Roach and Carlyle Mitchell while veteran forward Cornell Glen only recently returned from injury and was not included.
Lawrence proved to be resourceful in his maiden World Cup qualifier against Panama when, despite injuries to Radanfah Abu Bakr and Mitchell and the suspension of Sheldon Bateau, the Warriors kept a clean sheet with a rejigged back four that comprised of Mekeil Williams—who was dropped for "poor form" by Saintfiet—and the Pro League trio of Curtis Gonzales, Daneil Cyrus and 38-year-old Carlos Edwards.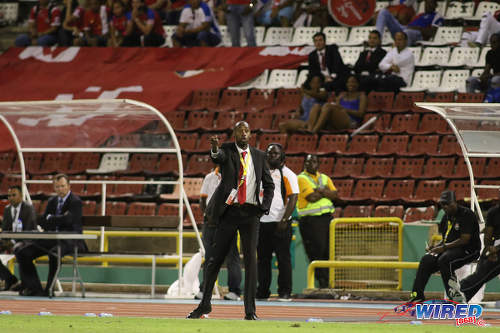 And a wrongfully disallowed item from Joevin Jones denied the Warriors the chance of a point against Mexico, four days later in Port of Spain.
Lawrence will face his toughest test as coach in Colorado on 8 June, though, against a team that has not dropped a point at home against the two island republic in 28 years.