Proper management, irrespective of the industry in question, ought to be about the removal of excuses for poor performance.
It is ensuring, for example, that a student has books, tutors and study time, the taxi driver has a well serviced vehicle and employees have a safe working environment and receive clear instructions.
By that simple reasoning, Trinidad and Tobago National Senior Team head coach Dennis Lawrence and his players were in trouble long before the kick-off of the decisive Russia World Cup 2018 qualifier against Honduras at the Ato Boldon Stadium in Couva last Friday evening.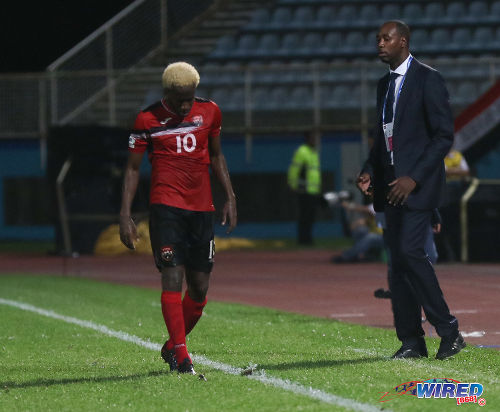 It was, by consensus, the worst organised local sporting event in recent history. And yet the chaos that faced fans trying to access the Couva venue and the largely shambolic performance from the Soca Warriors represented barely half of the story.
In a bottom -of-the-table CONCACAF Hex clash, Trinidad and Tobago lost 2-1 at home and it would strain credibility now to believe that, in the remaining  away games to Panama and Mexico and a home fixture against the United States, the Warriors can amass the seven points necessary for a shot at a FIFA play-off.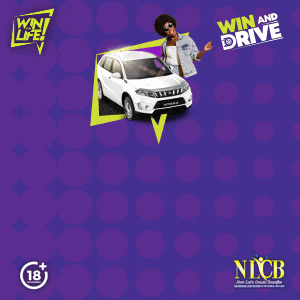 As hard as the individual errors on Friday night were to swallow, the most costly blunders arguably came, yet again, from the Trinidad and Tobago Football Association's headquarters.
On 13 July, 2017, TTFA president David John-Williams confirmed that the do-or-die clash would be moved from the Hasely Crawford Stadium in Port of Spain to the Couva venue. The Warriors played in front of 10,000 and 12,000 spectators against Panama and Mexico respectively in their last two home qualifying matches at the Hasely Crawford Stadium, which seats 23,000.
John-Williams, supported by Lawrence, reasoned that the team would be better off stuffing those patrons in the 10,000-seater Couva venue and the TTFA went to the trouble of erecting temporary stands, which allowed for another 2,000 fans.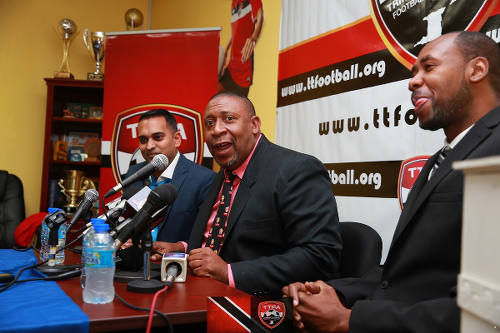 The TTFA president pointed out too that a sizeable portion of the team's support came from south and central Trinidad and they should not be inconvenienced by a Couva fixture.
But John-Williams failed to consider that the reason the Ato Boldon Stadium is such an awkward venue is not merely because it is not in the capital. There are no direct taxis to Couva from most cities—fans from east Trinidad, for instance, need four taxis to get to the ground—while the lack of multiple access routes means awful traffic pile-ups as well as a shortage of parking options. A stroll across Ariapita Avenue to get to your car on a Friday night, it needs to be said, is a far less daunting prospect than trudging across the desolate Couva Main Road or Rivulet Road without even the security of a sidewalk.
And, crucially, the evening kick-off—gates were due to open at 5pm but the ticketing scanners were not ready up to half hour after that time—meant spectators were driving into peak rush-hour traffic, which made the venue far less attractive than if it were a weekend match.
It is now a matter of fact that there were barely 3,500 spectators inside the Ato Boldon Stadium when the players sang their national anthem. Another 1,500 managed to get inside before the final whistle but many others turned around and left in frustration.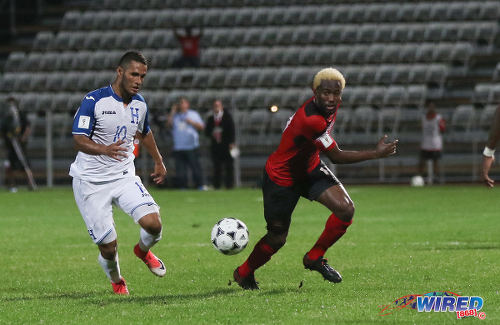 It is ridiculous for the TTFA to point fingers at "fair-weather supporters" after they made it so difficult for people who were willing to pay good money to see an under-performing team on the way to their fifth successive defeat.

On the last day of the school vacation, the John-Williams-led board had not offered discounts for children either. In fact, there was little evidence that the TTFA considered the needs and match-day experience of football fans at all.
Remarkably, we are not yet halfway through last Friday's issues.
A lighting tower went down before kick-off and remained non-functional for the entire match while there were also non-functioning lights on some of the other towers. The Ato Boldon Stadium, unlike the Hasely Crawford venue, has its own generator and should have been much better prepared to deal with any issues.
The problem, however, is that Sport Company facility manager Anthony Blake and Raj Ramtahal, senior manager facilities maintenance, are both on suspension—along with SPORTT CEO Adam Montserin and six other managers—due to a ongoing investigation by the Ministry of the Attorney General and Legal Affairs.
The government's mysterious probe has left multi-million dollar facilities improperly supervised, with the Warriors and TTFA feeling the brunt of it at the worst possible time.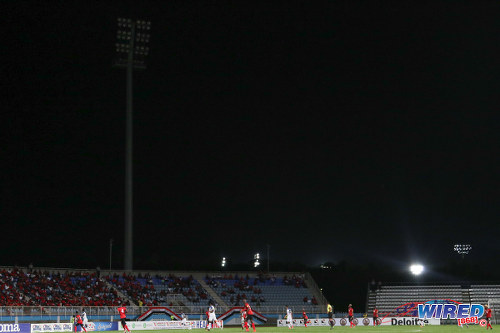 Closer to the camp, there were other issues.
The TTFA has not paid its players since their 28 March qualifier against Mexico. The Warriors have played five times since then; it is noteworthy that  they have failed to win a single one of those games.
The John-Williams-led board promised to pay for two of those five matches—the friendly against Grenada and World Cup qualifying loss to the United States—before their decisive clash with Honduras. But, two days before Friday's match, the Warriors were told they would be paid those outstanding fees on 12 September instead.
There is not even a date set for payment of the other outstanding match fees, including the crucial 1 and 5 September qualifiers.
Matters were not improved when the TTFA informed the players that their complimentary tickets for the Honduras match had been cut from eight (four covered and four uncovered stands) to five (three covered and two uncovered stands).
The individual Warriors must have blinked when they stared into the stands before kick-off and saw over 6,000 empty seats.
Sacramento Republic forward Trevin Caesar, who is Lawrence's only in-form attacker at the moment with six goals from 20 matches in the US Third Division, was absent. A TTFA release said he could not make it out of the United States owing to the disruption caused by Hurricane Harvey.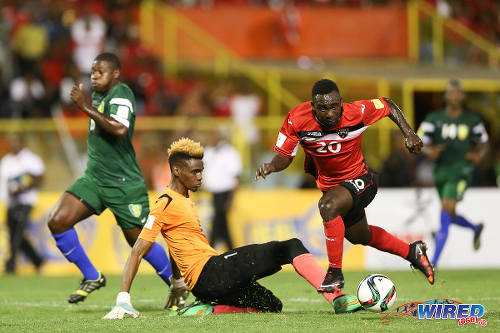 Yet, Honduras had three players from Houston in their squad—Romell Quito, Alberth Ellis and Boniek Garcia. And, as if to rub it in, Ellis scored what proved to be the match winner while Quito had a hand in both of the Central American team's goals.
Wired868 tried, unsuccessfully, to find out why the TTFA could not get one player out of the hurricane affected area while Honduras managed to move three.
Another notable absentee was AZ Alkmaar winger Levi Garcia, who is playing in the most competitive division of anyone in Lawrence's pool.
Alkmaar could not prevent Garcia from linking up with the national team and the winger featured in his team's last two domestic outings and was in good health. But, according to sources, the teenager wanted assurances that Lawrence valued his presence—after playing for 30 out of a possible 180 minutes during his only stint under the current coach.
Lawrence told the media that Garcia was "[not] mentally ready."
Arguably, Lawrence might have had an easier time of claiming the moral high ground if he had not allowed Cordell Cato to waltz back into his squad without a public apology after he abandoned the Warriors for their qualifiers against the United States and Costa Rica.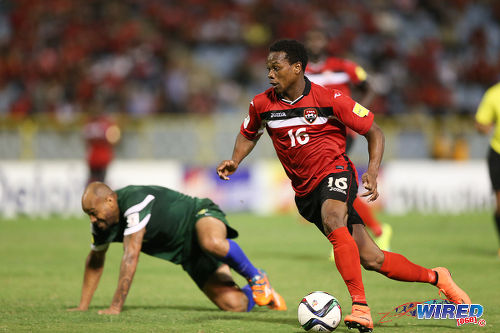 Curious too that, with a World Cup place on the line, Lawrence did not pull out all the stops by travelling to see overseas-based professionals like Keston Julien, Ataullah Guerra, Neveal Hackshaw, Aikim Andrews, Jamal Jack and Noel Powder play live before deciding on his best possible team to face Honduras. In his defence, TTFA funding might have been an issue where that is concerned.
Instead, Lawrence gave 71 minutes in his most testing friendly to date—away to Ecuador on 26 July—to WASA employee and TTSL forward Keron Clarke, who had already said he would not make himself available to play Honduras since he was a Seventh Day Adventist.
India-based forward Willis Plaza got only 19 minutes playing time in Guayaquil as a result and, judging by his lively cameo off the bench against Honduras, he might have deserved more time to find his rhythm before last Friday.
The Ato Boldon Stadium surface was another story.
Repeatedly, former coach Stephen Hart pleaded with facility staff to cut the grass to help rapid ball movement and penetrative dribbles, which he felt could be an asset for the hosts.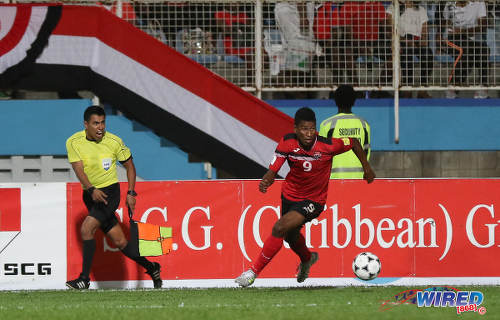 On Friday, the grass was longer than ever and players from both teams were seen struggling to keep their feet. Defender Sheldon Bateau, who only returned from Kazakhstan 42 hours before kick-off owing to a ticketing issue, slipped in the build-up to Honduras' opening goal.
That slip came during a horrific 45-minute spell for the Warriors, who could easily have been three or four goals down by the interval.
Everyone was at fault on Friday—the TTFA, the Warriors, the head coach, the Sport Company. And, when everyone is culpable, nobody is. Because each person can point the finger of blame at someone else.
It was the perfect storm of absurdity. And it blew Trinidad and Tobago's World Cup dreams right away with it.