FC Santa Rosa captain Keron Clarke could be nearing a dream senior international debut for Trinidad and Tobago after being promised a new passport on Monday morning.
The 31-year-old forward, who competes in the second tier Trinidad and Tobago Super League (TTSL) competition, was called up by Soca Warriors head coach Dennis Lawrence to train with the national team, only to be denied a chance to face Ecuador in Guayaquil on 26 July owing to their inability to secure his passport in time.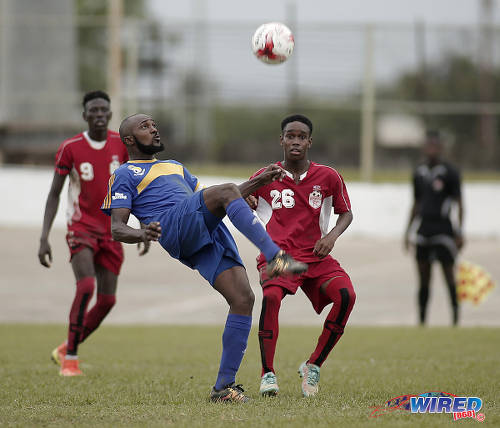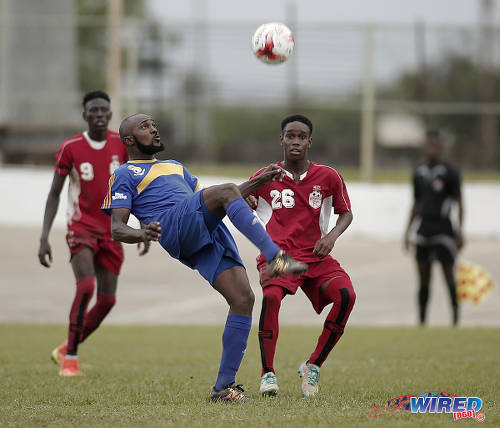 However, Clarke's mood was lifted again after his MP, Maxie Cuffie, who is also the Minister of Public Administration and Communication, intervened to help expedite the process for the La Horquetta resident. And National Senior Team manager Richard Piper confirmed that they are ready to accommodate the TTSL player once he gets his travel documents.
"It was a very dispiriting time for me and I was really down," Clarke told Wired868, "but I believe in God and think He knows best. It was a tough time for me, I must say, because I was really looking forward for it…
"But I contacted my MP and the last I heard [on Saturday night] is I should get it in the morning, please God…"

Cuffie offered high praise for Minister in the Ministry of National Security, Dennis Moses, and the Immigration Division staff for working extra hard to accommodate the footballer.
"I'm a really big fan of Keron, who epitomises the very best of La Horquetta," said Cuffie. "I was elated when I learnt of his selection to the national team since he has always displayed that quality as a player. He contacted me last Thursday to tell me of his passport problems and I immediately contacted […] Dennis Moses, who promised to assist…
"I'm hoping everything will be organised in time."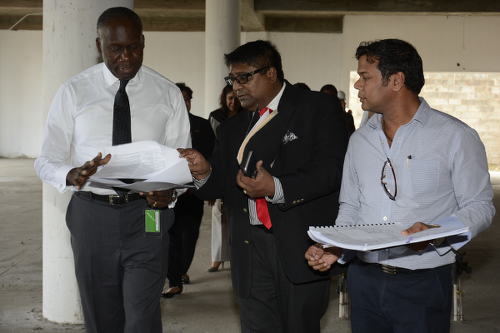 If Clarke steps on to the field for Trinidad and Tobago in Guayaquil, it will cap an extraordinary rise for a young man who did not play his first organised football match until he was 19 years old. Almost certainly, he will be the only player for either team with a full-time job outside of the game.
Clarke is employed by WASA, where he works as an attendant at the Caroni Water Treatment Plant in St Helena.
And, when Clarke gives credit to God, he really means it. His Christian faith, as a Seventh Day Adventist, is key to everything his life—and he makes no exception for football.
Clarke went to school at North Eastern College in Sangre Grande, which did not participate in the top flight Secondary Schools Football League (SSFL) competition. It meant he never had the chance to brush shoulders with the top local players of his age group. He admitted, however, that football was not his first priority then anyway.
"As a child, my uncle [Michael "Jacko" John] would carry me around when he played sport and through him I developed an interest in football," said Clarke. "But I never played organised, competitive football; I would only take a 'sweat'.
"People would tell me 'God bless you with a talent' but I was distracted and going along a wrong road. But thank God for Jesus…"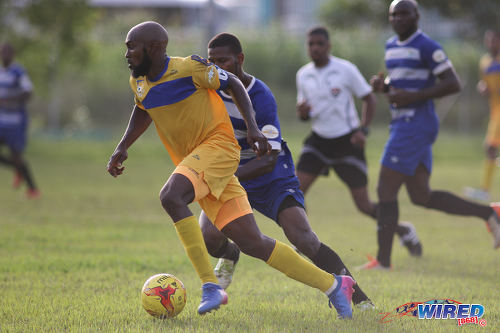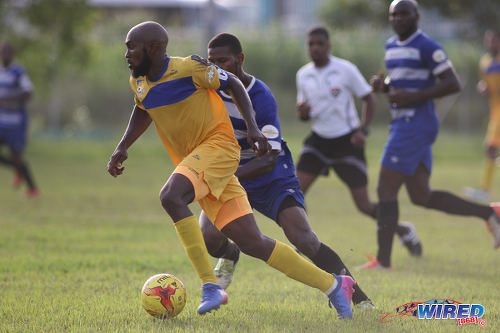 At 19, Clarke finally found himself in an organised team, having joined Eastern Football Association (EFA) club, Maloney FC, which was coached by former Trinidad and Tobago international utility player Shurland David. He started a relationship with God around the same time.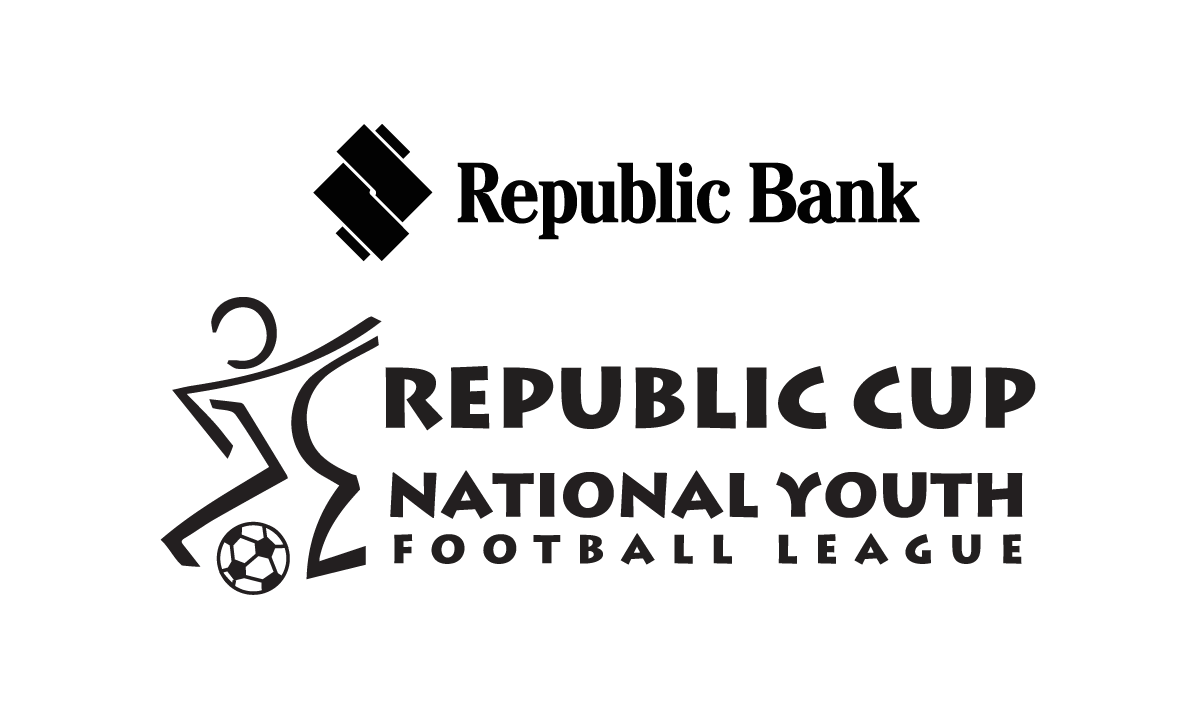 Clarke was 22 when Pro League club North East Stars hired David and the coach offered to sign him as a professional player; he declined.
The issue was that Pro League teams play more than half of their fixtures on Friday night and Saturday evening—unlike the lower leagues, which often play on Sunday afternoons.
"I am Seventh-Day Adventist and I observe the Sabbath," said Clarke, "so I had to settle for Super League football, which coincides with the Sabbath day. That is the reason why I never played professional football in this country.
"If I was playing in the Pro League, I would have been in the limelight [and] I would have been seen more by different coaches who came and went.
"Most of the other coaches only viewed professional football and only those players had an opportunity [to make the national team]. But thanks to [Santa Rosa coach Keith] Look Loy, who invited [Lawrence] to our games and he saw what he saw and I am forever grateful."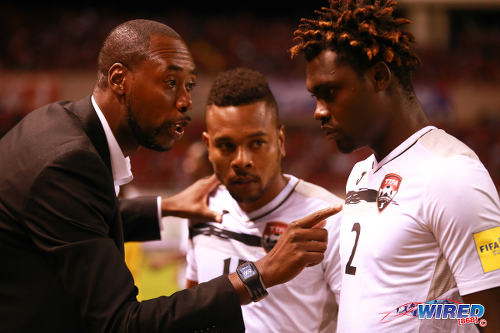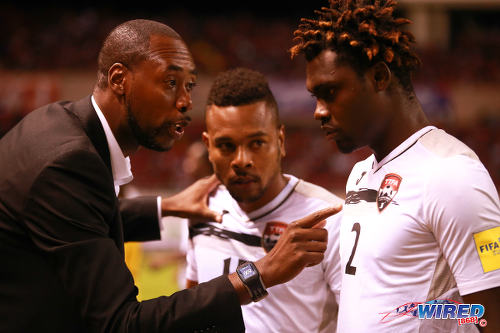 It has been four years since a lower league player was selected on a senior Trinidad and Tobago team. And, arguably, the last selection was not as much of a gamble, as then 22-year-old Southern Football Association (SFA) attacker Marcus Joseph already had two World Youth Cups and about seven years of international football under his belt with the junior teams.
In contrast, Clarke never so much as trained with a national team before in any age group while the sum total of his international travel was one trip to Barbados—so long ago that he cannot remember the precise year.
"The physical aspect of [the National Senior Team training] was difficult because I come from a lower league, so the intensity was higher and the quality was higher," said Clarke. "So my fitness level was a bit under par and I was struggling to keep up in that aspect. But I am a willing worker [and] I have no trouble with putting in the extra work.
"I must say the guys and the staff welcomed me with open arms. It was a real nice experience."
By all accounts, Clarke did better than just 'fit in'. His mobility, focus and finishing power upfront was such that he is believed to have a real shot at starting ahead of India-based professional Willis Plaza in Ecuador. Plaza's salary at East Bengal FC is likely to be about 20 times what Clarke earns at WASA.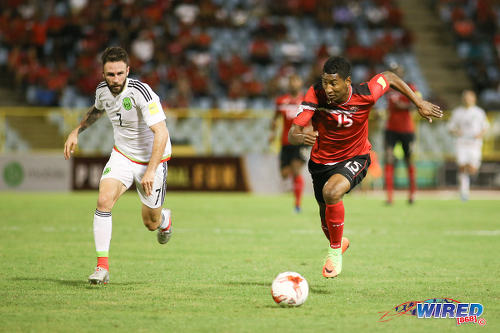 So, at 31, will Clarke jump at the opportunity to earn USD in Latin America, India or the United States, where there is a ready market for Trinidad and Tobago players at present?
The Santa Rosa forward said he has no such ambitions.
"I have my job, I have a family [and] I am 32 in five months, so I think my time has passed to explore a [professional] career in football," said Clarke, who described his wife, Claudia Clarke, as 'a tremendous support system' and offered special mention to his children, Elijah (9) and Kera (5).
In truth, though, it is his faith—more than his age—which will keep the talented forward from turning professional.
"I love football and, as much as I can, I will play football," said Clarke. "But the sport doesn't respect religious beliefs and that is one of the reasons I cannot pursue a professional career in football. No team will pay me to train and not play [because the game falls on the Sabbath].
"I don't think I will pursue a career in football at this time in my life but, if ever the national team needs my services, my two hands [are] up and I will be readily available."
There is a caveat, though. Trinidad and Tobago's next two World Cup qualifying matches are at home to Honduras on Friday 1 September and away to Panama on Tuesday 5 September.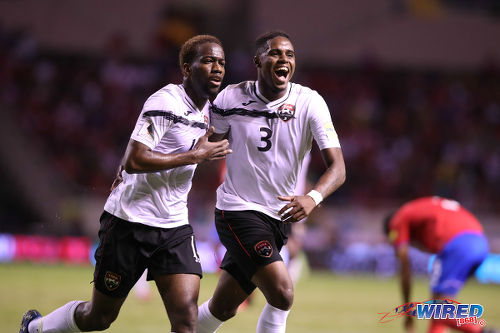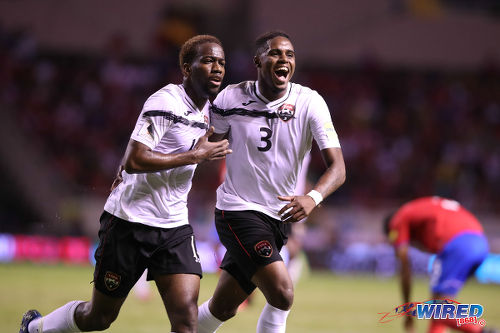 Clarke would give anything to play in the second outing but, remarkably, he said he will not make himself available to tackle Honduras in the first fixture.
"I wouldn't play on the Sabbath day and I explained that to the [Trinidad and Tobago National Senior Team] coach," Clarke told Wired868. "The Sabbath is set apart for holy use. I know there will be issues in the near future but that is my stance…
"I wasn't always a Christian. I came from a tough background and I made my mistakes but, through the mercy of God, I am doing well and He continues to bless me and show me goodness. I met with my saviour and things changed.
"Everybody has their own experience with God but this is my sacrifice; God has been good to me so I have to continue with my stance."
It is a minor miracle that Clarke, at 31 and a mere 12 years after having played his first organised football match,  looks set to be added to a player pool which includes former World Cup 2006 and England Premier League forward Kenwyne Jones and a string of overseas-based hit-men like Jamille Boatswain (Costa Rica), Shahdon Winchester (Mexico), Trevin Caesar (United States) and Plaza (Mexico).
Ironically, his relationship with God could mean that his time with the Warriors is shorter than it might otherwise be. Or will it?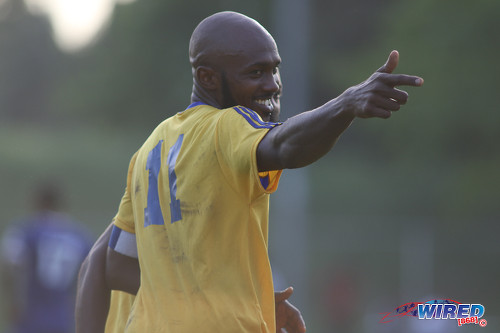 Last Friday, Clarke was advised that his dream of wearing "red, black and white" in Wednesday's friendly against Ecuador was over owing to a passport complication that could not be resolved in time. Within 24 hours, Cuffie told him to pack his bags—and pray.
Apart from his ending his strict observance of the Sabbath, Clarke is not ruling anything out as far as his fledgling international career goes.
"When Jesus says yes," he said, "nobody can say no!"
(T&T 20-man squad—once Clarke travels)
Goalkeepers: Marvin Phillip (Point Fortin Civic Centre), Andre Marchan (Defence Force);
Defenders: Alvin Jones (W Connection), Carlos Edwards (Central FC), Maurice Ford (W Connection), Curtis Gonzales (Defence Force), Carlyle Mitchell (East Bengal FC—India), Kevin Villaroel (North East Stars), Triston Hodge (W Connection);
Midfielders: Jared London (Club Sando), Leston Paul (North East Stars), Nathaniel Garcia (Central FC), Hughtun Hector (W Connection);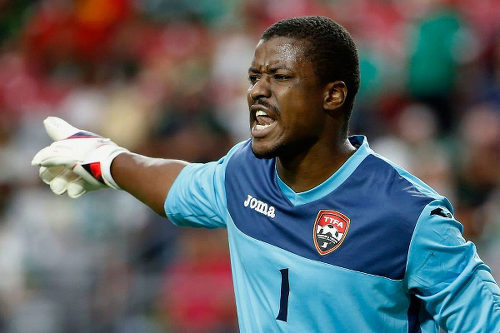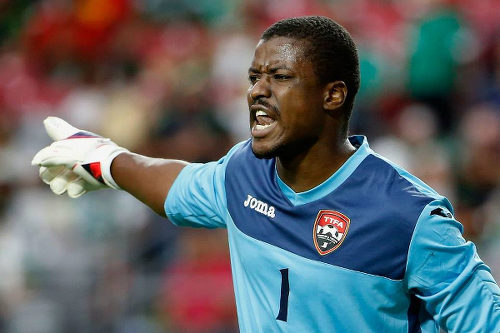 Attacking midfielders: Nathan Lewis (San Juan Jabloteh), Neil Benjamin Jr (W Connection), Sean De Silva (Central FC), Hashim Arcia (Defence Force), Tyrone Charles (Club Sando);
Forwards: Willis Plaza (East Bengal FC—India), Keron Clarke (FC Santa Rosa).
Editor's Note: Keron Clarke received a new passport on the morning of Monday 24 July and was immediately drafted in to travel to Guayaquil that same evening with the Trinidad and Tobago National Senior Team.