You pick up your Thursday Express and begin reading, as so many do, from the back.
There's a bold two-word headline reflecting the presumed attitude of the West Indies cricketers who just lost the First Test in England to two men. And below it, seven more words. With an error.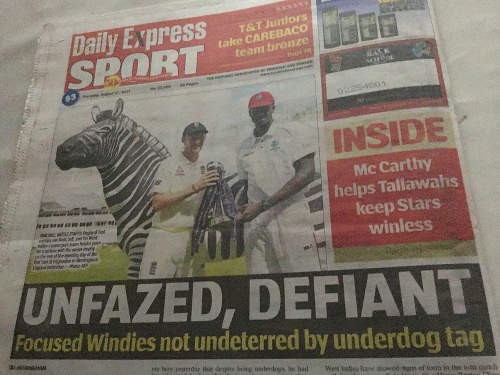 "Not undeterred"? Amused rather than angry, you pick up the phone and call the editor who might have been responsible for the mistake. Had it been the other paper, your tone would almost certainly have been different. But this is the Express Sports Desk; these are conscientious guys who you know know their oats, fellas who are overworked and underpaid and, unless things have changed recently, whose value to the paper is greatly underestimated and underappreciated.
"Yuh making mih look bad, mister," you joke when he eventually comes on the line and greets you cheerily, "You have a mistake on the Back Page today."
He disappoints you with his response since you were really hoping to hear that he had not been well and had not gone to work the day before. "Dammit!" he exclaims. "What did I do?"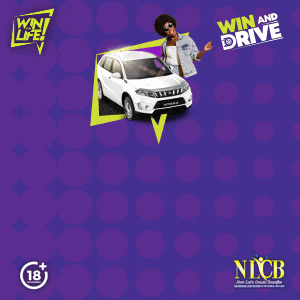 "Well," you tell him, "your drop head says 'not undeterred.'"
"Shit!"
"Doh dig nutten," you console him with a laugh, "If the Minister of Education could say 'paradiggim,' and when he move on, another one could say 'breakfasses,' yuh really eh doing too, too bad." End of text.
Mark Lyndersay may be right, after all; maybe you do have an agenda, an anti-1% agenda. Like Ancel Roget, Because your attitude is just a little different when you open your newspaper on Friday morning and the second story on Page Three has a headline that reads "Tobago hotels claim $25m in job loses."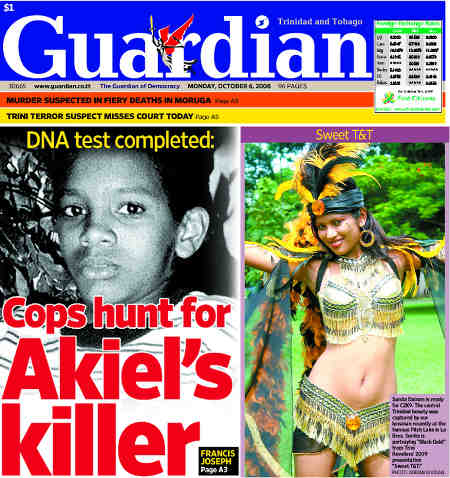 "Job loses?" you ask yourself silently. "Wanna bet nobody loses his/her job over that?" And no one should if it is the first or second time it has happened.  Or if it is the only mistake in an otherwise flawless paper. No such luck.
On Page Five of the same edition of the same paper––no names! We have to have respect for centenarians––there is a story headlined "PATT, Bridgemans boss in secret meeting" which has over a dozen mistakes.  But you can be pretty certain that no one will lose his/her job over that story either. The simple truth is that there is no one else to send home. The Old Lady of St Vincent Street is a little like Old Mother Hubbard; her retrenchment cupboard is now bare.
Here are a handful of samples from the offending story:
…but the port terminated the deal on Tuesday because was yet to arrive here despite agreeing to getting here by July 15.

Purdey steered clear of questions on the company's history, but asked if they has a proven track record, he said: "Absolutely."
 Purdey also said the accusations levelled against his company in the local media "was not accurate."
Lewis did not response to a text message about the deficiencies outlined, while several calls to Sinanan phone went unanswered.
We're talking Page Three and Page Five, not Page 33 and Page 35! Either some technical glitch meant that the edited version did not get in or somebody was asleep at the gate––if there's still anybody at all at the gate. And it would not have been the first time that has happened.
Agenda or no agenda, I will not stop whipping this dead horse. Who can claim to believe in the Fourth Estate's role as Third Educator and simultaneously fail to be upset by such editorial shoddiness and incompetence? That would make absolutely no sense!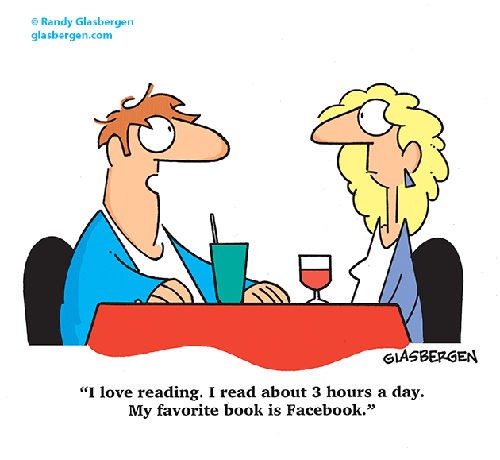 In my mind's eye, I still have a clear image of the large, calligraphic poster stuck on the wall over the desk of the chief librarian in the tiny, tidy library in the shopping mall I frequented in the North of France almost 40 years ago. "Lisez, lisez toujours. Il en reste toujours quelque chose," it urged. ("Read, don't stop reading," that translates. "Some of it always rubs off on you.")
And there is also that pointed, hopefully poignant question whose sobering answer my often shame-faced students have had to contend with year after year after year: What real advantage does the man who does not read have over the man who cannot read?
The cynics will say that the man who does not read certain Trinidad dailies has a real advantage over the man who does because his risk of contamination is severely reduced. But I am not a cynic so I'd never say that.
Lennox Grant is not a cynic either. The proof of that is that he has been in newspapering for at least 40 years—he and the late Keith Smith joined the Express not long after its launch in 1967—and he is still there. But now, I think, he's beginning to let his frustration with falling—fallen?—standards show.
Here are two sentences from the first and last paragraphs of his column last Sunday, which had little or nothing to do with language, despite a passing reference to UWI lecturer in linguistics and my UWI classmate as ""Afro-Tobagonian" language "analyst" Winford James," curious because two of those three pairs of quotation marks are his: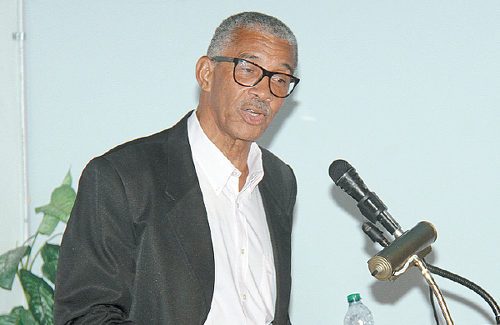 In newspaper coverage, the misspelling (of Clarence Rambharat's name) is one sidebar indication of, otherwise, the wider crisis in disagreement of subject and verb.
Subject and verb agreement turns out to be just one aspect of disregard for "customers", who are also readers.
It's hardly a bomb or a heavy artillery attack—why would he bite the hand that feeds him?—but it's definitely akin to a little grenade tossed in the direction of the fort. A nibble on the fingertip of the feeding hand? But those who know Lennox have no difficulty seeing the iceberg submerged beneath that protruding tip.
Above him on the op-ed page, Ralph Maraj's headline is "Staleness." And we've seen and heard it all before, Maraj pulling no punches, letting Government and Opposition alike have it between the eyes for, inter alia, what he sees as their complete lack of imagination.
"Politics and trade unionism," he begins, "compete for leading the staleness in Trinidad and Tobago."
He goes on to accuse the OWTU's Roget of inciting hatred and laments the pusillanimity of the Prime Minister and the Opposition Leader, neither of whom has so far publicly condemned the trade union leader's Emancipation Day call for a boycott of the businesses owned by the 1%.
"Will our politicians ever rise to the occasion and take us to a larger place?" he asks.
"Think of the example these two would have set, the message they would have sent, had they sought to protect this minority from Roget's hate-mongering."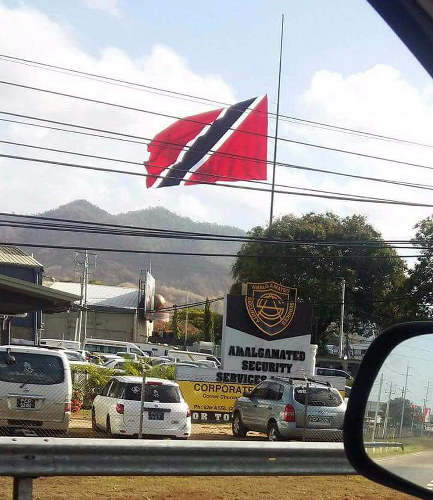 I agree wholeheartedly. In fact, I agree with 99% of what Maraj has to say in this column. But "Roget is facilitated by politics"?
A passing acquaintance with French, Spanish and/or Latin should suffice to teach you that 'facile' means 'easy.' Thus, 'facilitate,' by deduction, must mean 'to make easy.' Notwithstanding the valiant efforts of countless Trinidadians, schooled and unschooled, The Oxford Dictionary of English still agrees and offers none but that solitary meaning. Perhaps if Mr Maraj and the other Trinis persist, they will one day have his way, as has already happened with, for example, "presently." now a dictionary-ratified synonym of "at present." But the ODE simply does not currently see it as possible to make someone easy.
Of course, if you're on Murray Street and on easy street, you probably will, according to Maraj, be facilitated by the economics of easy virtue.
And then there is this: "Which mad investor will salivate for that?!"
The context makes it clear that what Maraj means is this: "Which investor, if he is not mad, will salivate over that?" But it is not what he says.
Meaning is made, I would tell my students over and over, at the receiving end but clarity begins in the home where accuracy resides.
I'm going to send Mr Maraj an email with that message.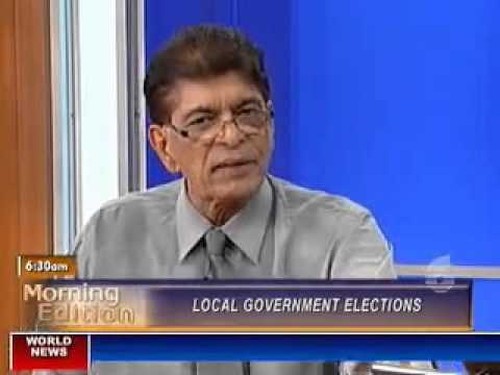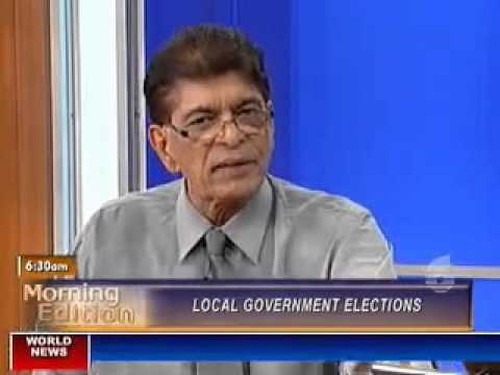 And cc my handful of (now former?) friends on the Express Sports Desk.