"The current TTFA administration and technical staff seem not to understand. Their dependence on a cadre of volunteers who come at a dime a dozen shows flagrant disregard for an effective pathway to success."
The following Letter to the Editor on Trinidad and Tobago's struggles in youth football—and, in particular, at the recent CONCACAF Under-15 Championship—was submitted to Wired868 by a United States-based coach, who shared on condition of anonymity: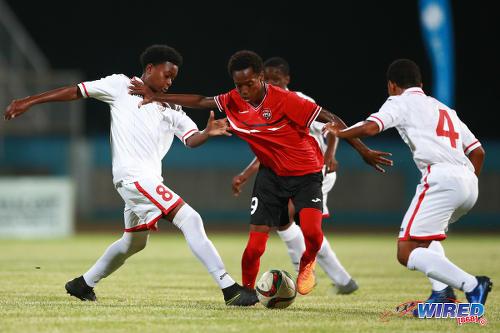 What you're about to read is a compilation of physical involvement and observations of Trinidad and Tobago football trends spanning 40 years. One can pick any decade from the 1960s to the present; and if one were to close one's eyes and reflect, you will hear the echoes of the 60s reverberating in 2017.
With every failed youth international outing—including the moderate success of the Alvin Corneal-led 1974 squad—the most common utterances from each technical staff was this: "It was a good learning experience for our boys/girls," "We need to adopt the professional habits exhibited by our counterparts" and "Our preparation was inadequate but we were just as talented as any other participant…"
And the latest, before Jamaica drubbed us 8-1, "We're not far off…"

Someone smack me and tell me this is a prank. Really?!
As a kid, do you remember "The Wooden Spoon" award? It never went to the winner. I think—I stand to be corrected—it recognised good behaviour.
Trinidad and Tobago won enough 'wooden spoons' to begin their own line of country kitchenware!
Anyway, on a much more serious note, this last debacle in Florida—conceding 21 goals and scoring one—is the catalyst for this letter. You see the modern game is not just about talent, even though talent is a requirement; it's more about coaching.
How information becomes an appendage of a sound philosophy and how it's dispensed to players should be the point of focus.
I want to say again that the point of focus should be the manner of delivery and the information dispensed. Players will show up in droves whenever a tryout is announced but we must have the coaches to deliver the message. It's a waste of time and money to attend school—in this case, a tryout—when the teachers cannot elucidate the curriculum. The result is crushing and embarrassing.
The current TTFA Administration and technical staff seem not to understand. Their dependence on a cadre of volunteers who come at a dime a dozen shows flagrant disregard for an effective pathway to success.
With the utmost respect to coach 'Latas', his qualifications are not appropriate to youth soccer; a UEFA Pro license is about elite players at the highest levels.
The TTFA in its infinite wisdom continues to ignore local coaches, the likes of Nigel Grovesnor in the North and Michael Grayson in the East and their counterparts like Angus Eve in the South.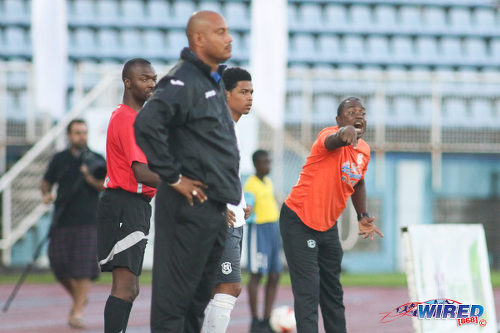 Together with others, they've—for years—experienced all the peaks and valleys that come with the ever-changing modes of kids who are 15-22 years of age. Instead, the TTFA chooses to look well beyond their noses, resulting in continuous mismatches.
That happens because we lack a unifying philosophy for our football. The just-appointed Technical Director believes in the Dutch model and, taking no time to tweak it, rather, in my opinion, simply rubber-stamps their programme by switching the KNFVB logo for that of the TTFA's.
Philosophies are largely congruent with culture; they are fluid and can be tweaked and adjusted to make them your own. We all remember 1989, just how dizzy our entire nation was about the Men's National Team.
Gally Cummings' style and rhythm of play was identifiable to our culture; it was a happy marriage and everyone gravitated to it. Gally's team mirrored our culture.
Conversely, during the final two games of the 2006 campaign, in my opinion, everyone was married to Leo Beenhakker's success. We'll be forever grateful to that squad. However, Gally's style can be duplicated for our youth. Only someone born of the Dutch culture can reproduce the 2006 philosophy.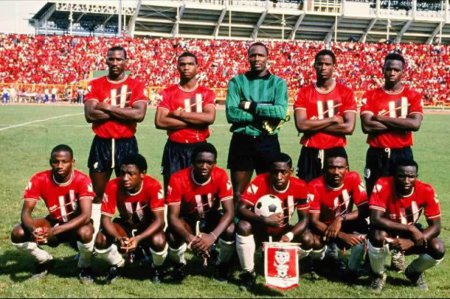 Trinbagonians don't have much in common with the Dutch. Trinbagonians worship the rhythms and styles of our great South American neighbours. Trinbagonians also like almost everything from the USA.
As a result, would it not make more sense to fuse one or both of the aforementioned cultures for our youth?
Simply put, just research the number of Trinbagonian footballers who interface with versus the Dutch versus those who interface with the Americans during vacations, at universities and markets or while joining family members, versus the Dutch. My point is clear.
So let's re-visit and massage the idea of how to equip the next cadre of coaches.
I asked a dear friend and former player of mine to provide me with an account of Trinidad and Tobago's performances at the CONCACAF Under-15 Championships in Bradenton.
This friend is a staff coach at the host academy in Bradenton and a former protege of mine who holds an 'A' license. What follows is his response: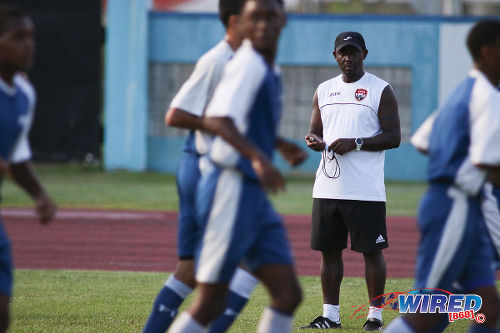 "I never saw them play in a match. I observed a training session that was very unimpressive. Kids didn't seem interested. I overheard two of the staff mention some things about something that may have been going on away from the field—maybe parents getting in the way or something like that…

"I didn't see anything I learned from you."
My response to him was that generally Trinis don't see the US as a soccer (football) nation; even though, if Trinidad and Tobago were to beat the US, it would be considered an upset.
What a world of difference from my younger days when a USA victory over Trinidad would have been an upset… Sad!