Seriously? Did you seriously expect some died-in-the-balisier PNMite to say (s)he disapproves of Prime Minister Keith Rowley's decision to appoint a "sole investigator" for the ferry fiasco?
Hahahahahahahahaha! You doh understand nutten about the culture of T&T—which is not, as the Mighty Power claimed years ago, just calypso and steelband.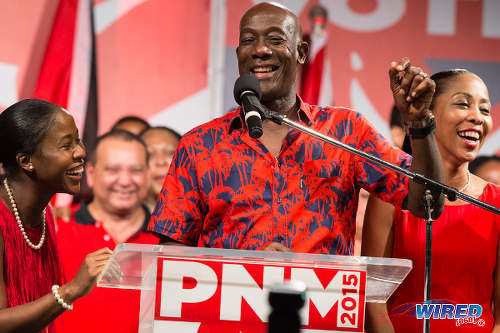 So I guess that you also expected Joel "Big Bird" Garner to criticize the West Indian selectors? To say they have done West Indian cricket a disservice by opting for the all-green men they have chosen to represent us in England? You don't really understand too much about the way things really work in this neck of the woods, do you?
The calypsonians can assist you in understanding something about the "no darm dog bark" culture that the PNM has foisted on the country. And about how that culture has endured into the present and migrated into West Indies cricket.
Way back in 1965, when the 1% was still at 0-point-something, Sparrow was echoing the then PNM Political Leader: "I am going to bring back Solomon. Who doh like it complain to the Commission. None of them going to tell me how to run my country; I defy any one of you to dictate for me."
"This land is mine, I am the boss; what I say goes and who vex lorse."
And it was true!
Then just over a decade later, with Massa in mind, Birdie sang this: "The selectors obey me like children; that is why they didn't pick Bernard Julien. They have fame but they want money like me and Gerry; so they won't play again in this country."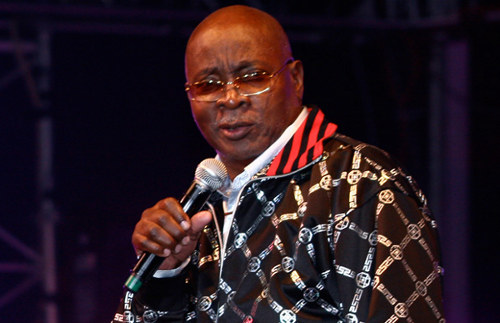 "Policy I alone know that; just agree to be bold—(bowled?)—and bad—(bat?). Human rights eh in cricket; that is just for politics. I am Stollmeyer, cricket's tsar, controlling the empire."
So what have Sparrow's 40-plus-year-old songs got to do with anything? Well, perhaps nothing. And perhaps everything.
Recently, Corey "Master's Voice" Gilkes and I were discussing calypso and cricket, He had just finished reading Jean-Jacques Rousseau's The Origins of inequality among men and had moved on to Frantz Fanon's Black skin, white masks. Knowing my limits, I was then re-reading Michael Manley's A History of West Indies Cricket. Some how, current affairs wriggled their way into the conversation.
Here's a chronological reconstruction of the events that forced themselves on our attention:
England, 1950: Beginner and Kitchener come up with "Those two little pals of mine" when Sonny Ramadhin and Alf Valentine destroy England to give the West Indies, under the captaincy of John Goddard, a 326-run victory at Lord's and an eventual 3-1 triumph in the series.
T&T, 1956: The PNM wins the universal suffrage national elections and Dr Eric Williams becomes Premier of Trinidad and Tobago.
Except for a brief interruption in 1970, Williams and the PNM would retain the reins of power until the mid-1980s.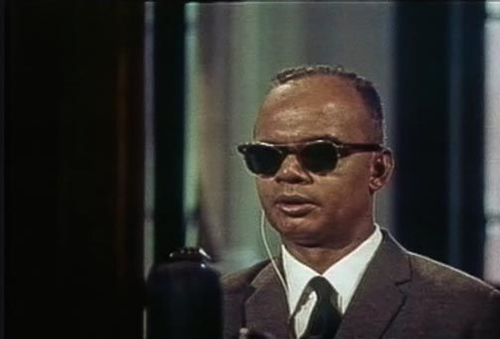 England, 1957: The West Indies, still captained by the now 38-year-old recalled John Goddard, are beaten by an innings and 36 runs at Lord's by England.  Ram and Val are not a factor as England win the series 3-0.
West Indies, 1960: Sparrow sings "Federation" as the proposed West Indian union collapses. "One from ten," Williams memorably tells the regional leaders, "leaves nought."
West Indies, 1960/61: Cue Stalin's "Black man doh get nutten easy" as Frank Worrell becomes captain of the West Indies, who are scheduled to tour Australia. At the end of the series, which Australia won 2-1 with the First Test tied, a million people, some reports say, turn out in Melbourne to bid farewell to Worrell's revivified team,
T&T, 1962: Lord Brynner wins the calypso competition organized to mark Trinidad and Tobago's attainment of Independence.
England, 1963: The West Indies, led by Worrell, hold England to a draw at Lord's. And beat them at Manchester. And at Leeds. And at The Oval in London. Sparrow's "Sir Garfield Sobers" would come later.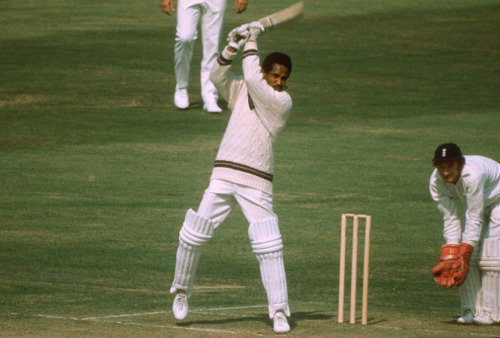 T&T, 2015, November: The Keith Rowley-captained, oops, -led PNM having ousted the discredited UNC from the seat of government, the announcement of the award of a $145m HDC contract to NH International comes almost before you could say Colm-what's-the-state-of-the-Treasury.
T&T, 2017, June: Renowned TV host Anthony Bourdain interviews representatives of the Syrian community in a penthouse at Westmoorings. One of the hosts tells the world that, despite constituting a mere 1% of the T&T population, they represent arguably its most powerful segment.
He did not say why. But Alana Sinnette had already told us in song that "they pissing in we face and calling it rain."
T&T, 2017, July: "Dis Trinidad nice," Valentino sings as Prime Minister Keith Rowley, addressing the nation in a televised post-Cabinet media session, declares that "I might be the blackest man in Trinidad and Tobago."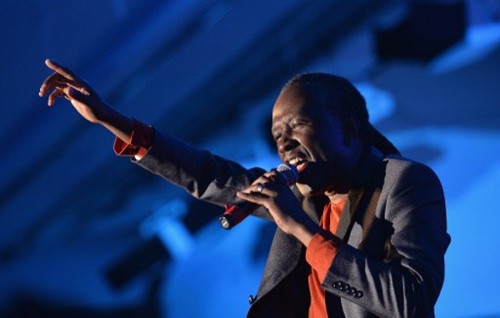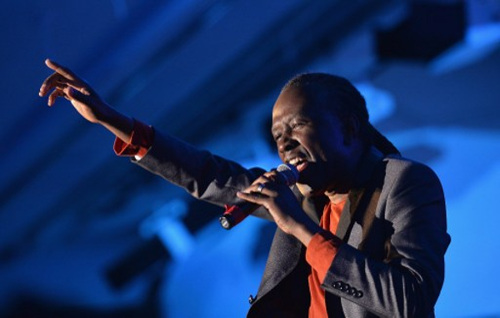 "And the chorus singing like they on a trip, 'Trinidad is nice, Trinidad is a paradise' (…) for men like Sabga, Kirpalani, Maharaj and Y De Lima…"
T&T, 2017, August 1: In an Emancipation Day address, Ancel Roget, President General of the OWTU, calls on the other 99% of the population to boycott businesses owned by the 1%.
He did say why but that does not concern us here today. Corey suggests that Mr Shak is probably working on that calypso as we speak. FFOS' Gary Aboud wants us to cue David Rudder's "Madman rant."
T&T, 2017, August 15: The Prime Minister announces the appointment of a "sole investigator." Sinnette begins to tweak her Rain; Sparrow updates his 1965 calypso. The old version already says: "I am going to do what I feel to do and I couldn't care less who vex or who get blue." (…)
"Who the hell is you to jump and quarrel? Look, PNM is mine lock, stock and barrel. Who give you the privilege to object? Pay yuh taxes, shut up and have respect!"
Version 2017 adds this: "And if I say that the CJ, not the Cabinet, must handle Caesar-Ayers and yuh eh like it, get to hell outta here."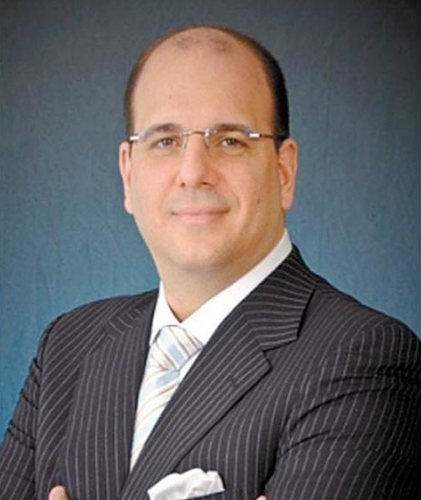 And this: "And if I say Mr Mouttet will investigate the Failed Ferry affair and yuh eh like it, get to hell outta here."
And this: "And if I say that Sinanan stays as Minister of Works/Transport affairs and yuh eh like it, get to hell outta here."
Out of nowhere comes an audio recording of a conversation between two former PNM stalwarts, CLR James and Learie Constantine, who are in animated discussion.
"They simply aren't able," James laments, "to translate their enormous potential into achievement."
"What they need," Constantine advises sagely, "is a black man to lead them."
I'm confused, completely disoriented. Where did that come from? Are we in the 1950s or in 2017?  Are we talking cricket or politics? Is that statement to be applied to the West Indies team that became Worrell's West Indians or to the party founded by Eric Williams that has become the Rottweiler's plaything?
"Is Constantine perhaps saying," Master's Voice asks, "that the blackest man in Trinidad and Tobago may simply be the man in front of the ruling party rather than its leader?"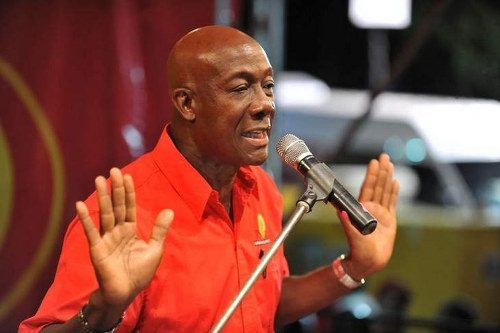 "Aye, aye, skipper," I hear myself responding, "What the people of today's PNM need is a truly black man to lead them."