Like many football enthusiasts, I look forward to the Wired 868 match reports on the youth football tournament being played at many venues around the country, including the "largest roundabout in the world."
Sometimes, though, the pictures have a story of their own to tell.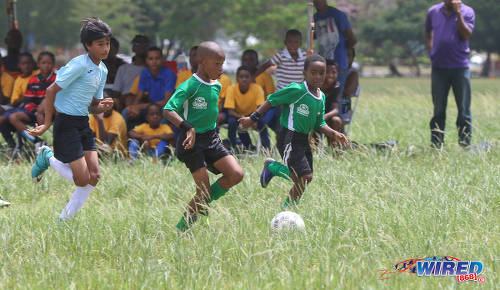 And speaking of pictures, it never ceases to amaze me the trivia that we as a people give credit to while the bigger picture looks back at us, staring us in the face, waiting and waiting and waiting for someone to put into words the obvious idea that can jolt into action the complementary political willpower to implement that which any but the authorities of another Fourth World country would see.
You think I'm being hard? You think that, given the existing level of raping and pillaging of our country and its resources by the political classes, we still qualify as Third World?
Then hear me out on this one, meh brethren.
Football in "de Savannah" is a tradition as old as CIC beating QRC almost every year in Intercol. It's something nostalgic that gives–or maybe used to give–our citizens a certain comfort, being able to sit around the Savannah and just hear–not even watch–ball kicking on the different, poorly marked and bumpy fields while we slurp a sno cone, eat a doubles or sip a coconut water on any given day of the week.
Indeed, what an asset we have been blessed with in the form of "de Savannah."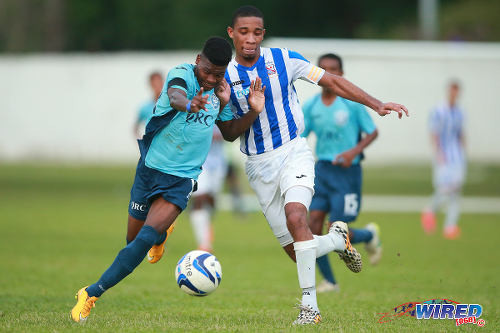 But because of apathy, lack of vision and the obsession with attending to personal enrichment in one form or the other, our past and present politicians continue not to see what a wonderful opportunity "de Savannah" presents.
What does our corrupt political class have to do with youth football in the Savannah, you may not ask. Well, everything!  First of all, at its core youth football implies development; there can be no proper, uniform development in any sport without the appropriate infrastructure, which is to say facilities. Facilities, where youth football is concerned, means first and foremost good playing fields,
Ah could talk about dressing rooms, warm-up areas, qualified coaches, etc. but ah keeping it simple; ah doh want to hot nobody head. All we need is the assurance of good playing surfaces that can facilitate proper technique and thus contribute to an improved standard of play at youth level, otherwise called development.
And that is all all yuh getting fuh free from me as far as the football side of things is concerned.
Seriously, though, what a brilliant concept to have these youth teams of different ages competing in the most representative of places on the most multi-cultural island in the Western Hemisphere. Hyperbole, maybe, but wait. You would have to be a complete football illiterate to have this not just annual but seminal event take place on these absolutely horrendous fields, not only endangering the health of the players but their and the country's football development as well!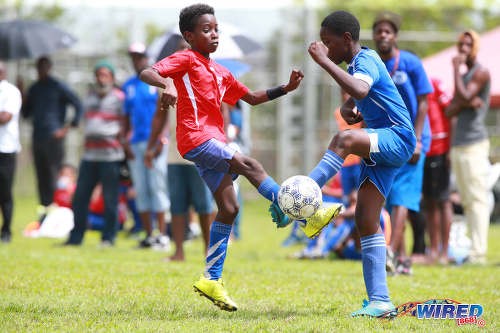 And no, doh try to tell me that CIC or QRC or Fatigirls grounds are the answer; they can't be! Check the records. These prestige schools have had their day but that's now history. Today's answer, tomorrow's security lies right where all these youth players were giving their all during the course of the tournament Wired868 was reporting on recently.
Yes, "de Savannah!"
As far as I know from my youth days of playing with "de government side," otherwise known as Maple Football Club, there are six, seven, eight or more football fields spread out across the Savannah. Suppose one of these days, rather than someone's hand-picked lackey, we had a serious, caring Sport Minister with hands-on sport experience rather than someone with a big fat spliff in his hand or with his hand in the cookie jar or with his hand on someone else's ass?
Someone who might, for instance, in a Eureka moment, say, "Buh wait nah, gyal," (speaking to wife, mistress or South American prostitute, tek yuh pick! But I digress.)
"Gyal, what if we turned three or four of those fields in the Savannah into 4G state-of-the-art, all-weather fields so the youth players, boys and girls, could play all year round? And yuh know what, Lola? Daiz yuh name, right?"
"Yes. Lola."
"Yes, Lola, yuh know what? We go rotate the responsibility for taking care of the fields among the clubs that have been serving the communities over the years: St Ann's Rangers, Trendsetter Hawks, Maple, St Francois, Belmont United, Rudolph Charles FC, Caledonia Utd, Colts, QPCC…"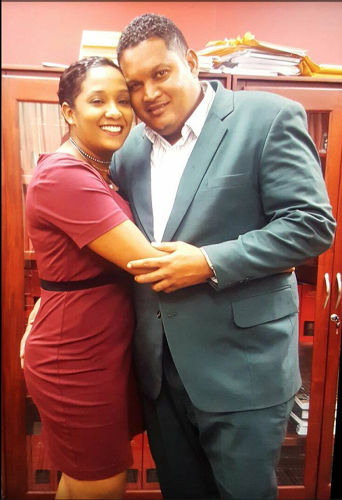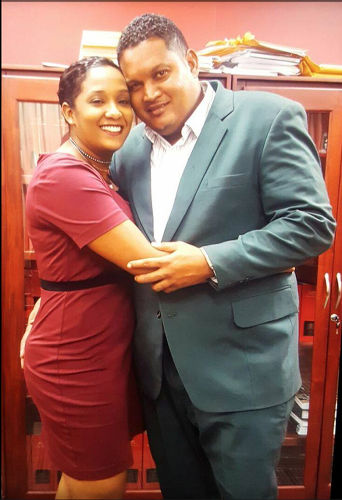 "Nah, nah," Lola interjects, "forget dem! Dem rich people have dey own field."
"We will give the clubs a stipend to look after the fields, generating some employment and eternal goodwill while actually contributing to the overall development of youth in the country."
I imagine a pause here where the minister goes to Google to see how much it might cost while he waits for the blue pill and the spliff to kick in.
"Weeeeyyyy, gyal!! You know what it go be like to have a 4G all-weather field with lights so ball kicking day and night and people doh have to be running outta de Savannah once sun gone down? We could even play men and women football in de night so people doh have to worry about missing work. And we could turn some of the wayward youth around with something positive come night time.
"Because is de Savannah, not some nondescript field in some village somewhere behind God back that we just drop some lights on to say that we do something and score political points.
"Yuh know how much it cost, Lola? Fuh four field? With lights? Weeeeyyy, gyal, in one month we paying the AG family more in rent fuh dat building on the end ah Alexandra Street dan it go cost we to pay fuh four field fuh a year!"
"A year?"
"Yeah, yeah! A year!"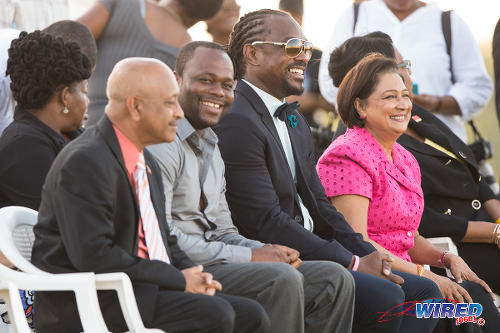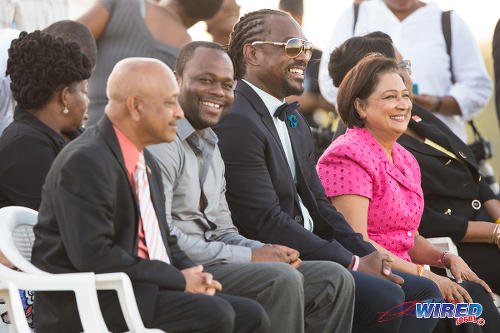 No. Don't expect me to tell you readers how much it will cost; I want you to do some heavy lifting yourselves. What I will tell you is that you can be sure that the social, sporting and cultural benefits will far outweigh any and all costs.
Well, perhaps not. We have to remember that what any schoolboy or schoolgirl could have got for free on WhatsApp, Government pay $59,000 for.
And what three people could have done in a night and a day, 12 people– well, 11 people and a minister–took almost three nights and four days for and then sent taxpayers a bill for $92,000.
Not forgetting that a basketball tournament that made no impact on national development rang up expenses of $36m and counting of taxpayers' money.
So the estimated cost that may be put in the hands of the politicians is almost NEVER the final cost that comes out of the Treasury.
Because in the Fourth World, if the government in your hands, you don't have to add any value to what you are handed; all you have to add is about ten zeroes!
Lord, put a hand!