Mark Antony's speech from Julius Caesar is worth recalling at this juncture in our country's history. It speaks to how honourable men, seduced by the drama of the moment, can wreak great evil upon a nation.  
This is the sum of the events of 21 October in our Parliament; men we expected to hold back the horror contributed to desecration.
'Look, in this place ran Cassius' dagger through/See what a rent the envious Casca made./Through this, the well-belovèd Brutus stabbed;/ 
'And as he plucked his cursèd steel away,/Mark how the blood of Caesar followed it,/As rushing out of doors to be resolved/ 
'If Brutus so unkindly knocked or no—/For Brutus, as you know, was Caesar's angel./Judge, O you gods, how dearly Caesar loved him!/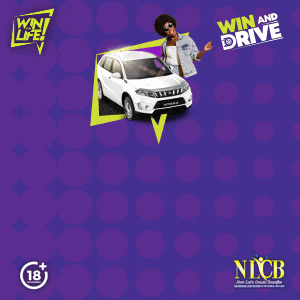 'This was the most unkindest cut of all,/For when the noble Caesar saw him stab,/Ingratitude, more strong than traitors' arms,/Quite vanquished him. 
'Then burst his mighty heart.'
Brutus, the reluctant conspirator, was not the first to stab Caesar. The other plotters believed that, for the sake of legitimacy, the assassination must include many of Rome's leading men and should take place in the Senate. 
They convinced Brutus that it would be a noble act done to save the country.  However, killing Caesar ultimately destroyed the republic, and a remorseful Brutus took his life. 
The tearing apart of our democracy by Senators Anil Roberts and David Nakhid and others was done in plain view. 
Andy Johnson, the former director of the Rapid Response & Current Affairs Unit for the People's Partnership administration, described the event as 'a well-choreographed affair'.  These men and women of the Electoral College may yet find themselves, like Brutus, regretting their actions.
Johnson agreed with Independent Senator Anthony Vieira—'they should not have attacked and impugned the integrity and the independence of the Independent Senators'—but yet quotes an insider describing 'an extraordinary sitting', for which the rules of conduct would have been relaxed. How do we reconcile this suggestion for relaxed rules with the behaviour witnessed?
Some may feel that lodging the ill-fated motion was stupid since it had no chance of success. But that assessment misses the point; it was an alibi designed to hide the true motives. While fussing about democracy, the conspirators refused to do the Budget work to help the poor and oppressed. 
Once we continue to deepen the inequality in our country, we increase the risk for civil unrest and the overthrow of democracy. Let us connect the dots between the 1937 Butler Riots and the 1970 Black Power situation to the 1990 attempted coup. The common thread is an argument about dividing the economic pie.
This drama, on the other hand, serves to hide the policy of destruction of our institutions.
Mr Johnson's description provoked recall of an earlier period where Mrs Camille Robinson-Regis read email threads purporting to show that UNC MPs Rodney Charles and Dr Roodal Moonilal and talk show host Phillip Alexander had orchestrated a smear campaign against Dr Keith Rowley.
Mrs Robinson-Regis alleged that one email read:
'We propose launching a full-scale attack on Keith Rowley come the morning of 19 May 2014, i.e. the morning after his expected landslide victory. We absolutely need to bring down his polling ratings. We are therefore asking you (and all our supporters) in whatever way you can to be part of that attack.'
The alleged plotters never denied the allegations. Is this the behaviour of lovers of democracy? 
This development came on the heels of a March 2014 press release by the Association of Caribbean Media Workers: 
'We believe that a well-resourced, concerted attempt is being made to intimidate and to smear the characters of some journalists, in the face of their investigative and analytical work.' 
Is the current slew of press releases, letters and newspaper headlines, without attribution, part of this same strategy? Have today's media become complicit? 
Advanced by several apologists, a chief argument attempts to normalise the assault on our local parliamentary norms. They suggest that we must be thankful that no actual fights broke out or shoes were pelted! That we need more 'spirited' behaviour like this when our rights are being trampled!
Our Parliament lost one member, Mr Leo des Vignes, in 1990. Do we want to lose more to crazed extremists? When these apologists point to the UK Parliament, do they remember the tragic assassinations of two UK members in the last five years?
Jo Cox was stabbed 15 times and shot three times by Thomas Mair, who shouted 'this is for Britain', 'keep Britain independent', and 'Britain first'. Her sin? She was an anti-Brexit supporter.
Is this the democracy we now crave? In David Amess' case, his sin was possibly his leadership of the all-party parliamentary group on Qatar. He was the ninth sitting Member of Parliament killed. Words matter. 
Much has correctly been made of Dr Rowley's unattributed use of Raymond Ramcharitar's 'Imps, pimps and chimps'.
As prime minister, he should not stoop to the use of derogatory language. As the PNM political leader and a man who knows local colloquialisms, he should know 'to never put your mouth in husband and wife business'. But the scales are not balanced.
While the comment about 'Calcutta ship' is paraded as proof of racism, there is absolute silence about the repeated use of  'Bishop's tea party'. Both are coded speech that operates by appealing to deep-seated stereotypes of groups perceived as threatening. They differ from naked racial terms because they don't emphasise biology, allowing the speaker to claim that they were describing behaviour. 
Mimicking Speaker Newt Gingrich, the strategy is to define the President and the Independent Senators as 'the enemy of ordinary people ' and call them 'elitists '. Hence we see the references to 'discuss(ing) important matters in whispered tones over tea and crumpets' and 'aristocratic condescension'.
Predictably, this attack line is translated in an online newspaper linked to a UNC operative/activist as: 'It is only a matter of time before the President House is re-christened Buckingham Palace and the title of president to be transformed to your majesty with the powers to bestow titles such as lord, dame, sir, baron, duke, etc.'
In the same online newspaper, we see Independent Senator Hazel Thompson-Ayhe's legitimate comment, 'The same people who cry that they can't pay property tax or don't have money will be 'jumping around' or spending if it's announced Carnival 2022 will be held, or if Divali Nagar is on' truncated to 'people have money to shop at Divali Nagar but not to pay property taxes'. 
Cleverly inciting the base.
This degradation of facts is the same as Johnson's unfounded claim (echoed in another online vehicle with similar political leanings) that a PNM politician was a prominent member of SOPO (Summit of the People's Organisation)! 
Morris Marshall was not a renowned member. There is only one actual attendance by Mr Marshall at any SOPO event, and the PNM never joined the SOPO. 
In any event, both Father Knolly Clarke and David Abdulah gave sworn statements before the Inquiry into the 1990 events that Yasin Abu Bakr's move blindsided SOPO and that SOPO was unaware of the planned 1990 action. 
We cannot have a democracy without an agreement on facts. Opinions may differ, but we cannot indulge in 'alternative' facts to preserve our democracy. The shouted question, 'Who voted for you?' is not only incendiary; it is patently an attempt to fool the uninformed. 
Shockingly, a senator—an unelected person—asked this question. 
Our media should consider the regret of Les Moonves (CBS Chairman) and Jeff Zucker (CNN President) over President Donald Trump. The former had glibly remarked that '[Trump's candidacy] may not be good for America, but it's damn good for CBS'. 
Zucker was slower in his recognition of the damage wreaked by the excessive coverage of Trump's insulting rhetoric: 'We probably did put on too many of the campaign rallies […] unedited'. 
How much of the rhetoric is enough? What is the agenda being set? For whom are we developing the platform? Will any sane, self-respecting citizen offer himself or herself for public office in this environment? Our nation will become a poorer place. 
Former Prime Minister Basdeo Panday captures the risk best: 'It is going to get worse until we hit rock-bottom and, when it does, it will explode in violence.'
Do our media want blood on their hands? Will they turn out to be Brutus?
That would be the most unkindest cut of all!