1959: Then Minister of Home Affairs Patrick Solomon removed his stepson from the Woodbrook Police Station.
2002: Late Prime Minister Patrick Manning phoned the Marabella Police Station where his driver was being held.
2018: former Minister of Public Utilities Robert Le Hunte has an altercation with a police officer for the inconvenience caused at Dock Road.
2021: Lasana Liburd documented how Commissioner of Police (CoP) Gary Griffith Sr used his office in a manner beneficial to his son's chances of winning selection to the national football team.
Rivers flow into streams you say? It begins with raindrops! These are a sample of the stories which make it to the media.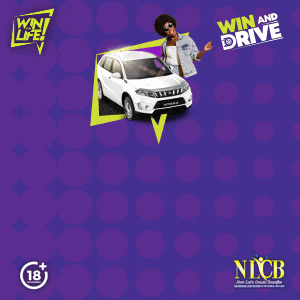 The first three are examples of ministerial interference with the Police, while in the fourth example, the Police is interfering with the Police. What is common in each story is an underlying philosophy that, unfortunately, official office in our country can be abused without consequence.  
It is a clear indication of the extent to which our system of governance has failed.  There is a popular view that if you know someone in office, you can literally get away with murder. This 'who-know-you-syndrome' is eating away at the core of our society and it seems to be reinforced daily by our officials.
People are not naturally inclined to follow rules but agreeing to be part of a society means you have entered into an explicit contract to obey the laws that protect all of us. If our leaders continuously break the contract, what do you expect of the ordinary citizen?! This broken system will only be fixed when the example is set from the top.
The holder of the position of chief of police has a unique role; his actions must be beyond reproach. Once that facade becomes tainted, the moral authority of that position is also tainted and the consequences can be dire. Sometimes the only way to fix it is for that tainted person to step aside.  
My argument extends to any public office but those which impact law and order are particularly important.
A right-thinking leader will ensure that our institutions are not tainted, understanding that the entire ecosystem will suffer and collapse if any key player is allowed to continue functioning despite their compromise.  
There is a view that the CoP's compromise occurred outside of his duty and function and therefore should not be considered. I disagree because persons carry their characters 24/7 and the action taken in their official capacity cannot be separated from those in an unofficial activity.
There is a recent case in the United States where big name parents were caught paying bribes to get their children into elite colleges. This eventually attracted the attention of the IRS and the parents are now investing huge sums of money in trying to stay out of jail.  

The bigger lesson is that in the US, there are consequences for every action.  Unfortunately in Trinidad and Tobago such lessons are difficult to impart and there is a strong tendency to assume that the wrongdoing will be forgotten in nine days.  
My deeper fear is that the CoP will walk away from this malfeasance unscathed, only to engage more boldly in using his powers inappropriately.  
Today it was getting his son an undeserved spot on a football team; what will it be tomorrow?