The Trinidad and Tobago Football Association (TTFA) is now run by a non-elected normalisation committee appointed by the sport's world umbrella body, The Federation of International Football Associations (Fifa).
Led by Prime Minister Dr Keith Rowley, our Parliament acted to override the collective will of Tobagonians when their election results said please lead us with a 6/6 split.
The Pan Trinbago Executive has extended its term of office by another three years.
What these three examples communicate to me is that we are pushing towards autocratic styles of leadership instead of seeking to ensure that people are allowed to exercise their democratic rights. The central idea behind democracy is to provide followers with an opportunity to validate leadership, which we do via the electoral process.
Elections provide an opportunity for officials to be held accountable and to seek a fresh mandate. Followers look to leaders to act in their best interests as well as to provide ACT: accountability, collaboration and transparency.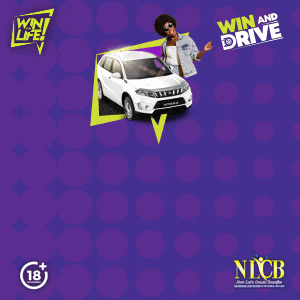 In the absence of these three intangibles, either autocrats will emerge or chaos will reign.
During the Covid-19 pandemic, our country has held two in-person national elections and we are currently preparing for a third, the Tobago House of Assembly (THA) Elections.
Banks, financial institutions, credit unions and voluntary organisations have all held their elections using technology and blended approaches. If collectively we have the wisdom, capacity and technology to hold elections, why is Pan Trinbago using Covid-19 as the reason for not honouring their constitutional obligation?
If, as reported, the majority of their members have supported deferring the elections, I wonder how this majority was measured. If it was done online, then it follows that you can certainly hold your elections online as well.
If it was done in-person, then the excuse offered is hollow!
If it is true that the majority of their members are unvaccinated, then isn't this an excellent opportunity to come out in support of the national vaccination drive?
I expect that, as a woman in leadership, the Pan Trinbago president will act in our collective best national interest. That, I submit, means promoting the vaccination drive to increase the numbers of fully vaccinated citizens and assist in a direct way in the fight against the uncompromising pandemic.
It also means, I suggest, demonstrating that although she may not be an internet native and may be in an age cohort which is largely resistant to technological change, she is willing and enthusiastic to embrace technology to find solutions to our myriad problems.
A way to vote freely and fairly is just one of them.
The election of president Beverley Ramsey-Moore heralded a wave of hope for forward thinking and doing things right.
I hope she is aware that her reluctance not to say refusal to seek to re-validate her leadership can completely undo whatever good she may so far have done.
Please, madam, hold the elections.
The following is an edited version of a response to the above, which was appended to the story as a comment under the pen name Fact Check. The contents make clear that the writer is speaking for and on behalf of the organisation:
Pan Trinbago Inc holds a convention which, according to its constitution, calls for 60% of its members to be present.
A lot of persons are giving their opinions not based on what our constitution calls for but based on what the minority of our membership is spreading through a negative narrative for their personal gains.
I suggest that our very public constitution be reviewed before we write on matters from a one-sided narrative.
I am a former student of Ms Demming and I would think that, even for an opinion piece, she would have reached out to Pan Trinbago for comment.
The convention is where officers are elected. It it NOT like the THA or the General Elections where persons can come, vote and leave.
According to the Constitution, unless there is 60% of the members PRESENT, the convention cannot convene. So before one member can vote, 60% must be there present at the meeting.
It is unfortunate that the minority (because the Central Executive's decision has received 70% endorsement from its member bands) is spreading this false narrative and persons are eating it up.
Of course, the convention will happen. And whoever informed Ms Demming that the decision was to extend the term of office by three years is also misleading her as the decision is for only a postponement until health regulations allow for us to meet.
If our members do not want to have the Zoom meeting, are we to ignore the 70% for the minority who choose to spread lies?
Our constitution is available for all via the Pan Trinbago website. Do not be dismayed by persons who want the organisation to breach its constitution, even with 70% endorsing the decision.
In the meantime, we have connected with the Ministry of Digital Transformation, which will allow internet in all our pan yards and will continue to ready them for the new world of technology.
In the meantime, we have already been in relations with the Ministry of Health and have partnered in a vaccination drive.
In the meantime, we have sent out surveys to our members to discern their vaccination status.
In the meantime, we have hosted over ten virtual shows in the past year in keeping with the new technology.
Our members are important to us and we stand with the 70% of them who have endorsed the decision, not to extend the term of  office by three years, but to postpone the CONVENTION until health regulations allow for our 60% gathering.
Listening to the vessels who represent the minority and running with it does no good for the Pan Movement.
The convention will happen.
Editor's Note: Columnists are well within their rights to write on the basis of the totality of the facts available in the public domain. They are under no obligation to go in search of more complete facts although, obviously, it is their prerogative so to do.