Pro League leaders and defending champions, Central FC, are continuing to question the omission of goalkeeper Jan-Michael Williams and Nathaniel "Spanish" Garcia from the Trinidad and Tobago National Senior Team, after postponements meant both players are available for the rest of the year.
Central controversially refused to release the duo, despite the request of National Senior Team coach Tom Saintfiet, after insisting that their own fixtures were first priority outside of the FIFA international match window.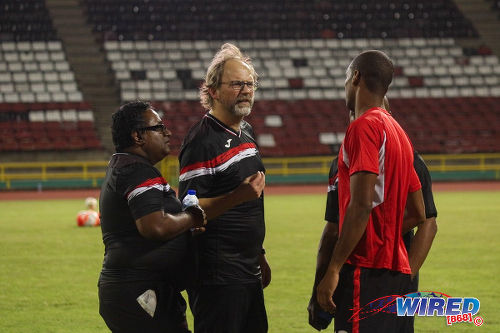 Saintfiet responded by leaving both players out of the Soca Warriors team that travels to Managua on Christmas Day for friendly matches against Nicaragua on 27 and 30 December. San Jabloteh coach Keith Jeffrey and Club Sando coach Angus Eve also criticised Central's decision to prioritise the league over the country.
However, the Pro League's postponement of all matches today has again brought the decision of Saintfiet and Central bigwigs Brent Sancho and Kevin Harrison into focus.
Williams, who was a nominee for the CONCACAF Goalkeeper of the Year accolade in 2013 and 2014, and Garcia have now missed the opportunity to feature in Saintfiet's first squad for a solitary match against second from bottom Pro League team, Morvant Caledonia United.
Harrison, the Central operations director, reiterated that the Warriors' new Belgian coach, Saintfiet, was to blame, though. And he expressed doubt as to who is actually calling the shots for the National Senior Team.
"Saintfiet [allegedly] told the players it wasn't his decision [to drop them]," Harrison told Wired868. "I wrote to [TTFA president] David John-Williams and asked if he could intercede and ask the coach to compromise. And David said it's the coach's decision. So I don't know who is making [the] decisions there."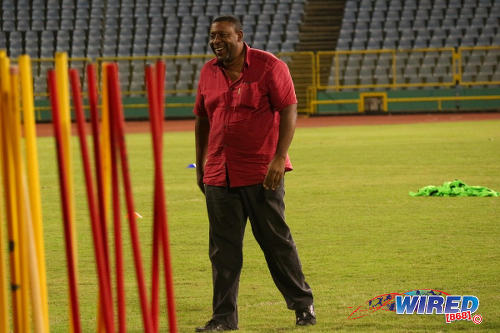 Thus far, no official reason has been offered by the Pro League for the fixture postponements. Local teams have not received Government subventions for the past two months and the 10 member clubs met yesterday evening to discuss the financial issues and the challenge of finishing the season.
Harrison feels the Pro League's loss should be the Warriors' gain, though, and suggested it was ridiculous that Garcia—a two-time Caribbean Club Championship and Pro League champion—is ready and available to play but has been left out. He also questioned the omission of club captain Darren Mitchell and midfielder Leston Paul, who is a two-time World Youth Cup captain.
"At the end of the day, we've compromised twice [by allowing the players to train] and, as you know, the games have been called off, so there is no problem anyway," said Harrison. "There is no [club versus country] conflict now… There are not many players locally that are winners [and] Nathaniel Garcia is a winner.
"He is a Caribbean Club champion [for] two years running. He has played at Vancouver Whitecaps [and] Sporting Kansas City in big games. It is foolish to cut someone like him out of a squad to prove a point to a club…
"If the coach is determined to prove a point then he is foolhardy because at the end of the day, the most important thing for everybody concerned is qualification for the Gold Cup and preparation for the World Cup… I can see no reason other than pride why he is not training at [the] Mannie Ramjohn [Stadium] this afternoon."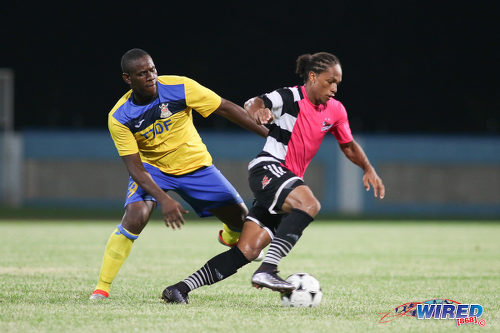 Harrison questioned too how Saintfiet could justify leaving out the Central duo because they could not join his residential camp in Claxton Bay yet allow overseas-based players like Cornell Glen and Kevan George to meet the team in Nicaragua.
He was not placated by Saintfiet's vow to Wired868 that he would not close the door on Garcia and Williams due to their club's stance.
"I'm very pleased that [Saintfiet said] he won't hold it against the players. However these players that are arriving straight from America and different places, they haven't trained with the squad either. So I find it scary that he is prepared to gamble on Gold Cup and World Cup preparation and qualification just to prove a point…
"Jan not going to Nicaragua is okay as he is already established as a top goalkeeper in the Caribbean. But excluding him from the Gold Cup qualifiers would prove to be a major risk both on the field and in the dressing room.
"Without Kenwyne [Jones], Jan is probably the next natural leader—not necessarily captain, but certainly leader. And it's ridiculous to gamble Gold Cup qualification to prove some point."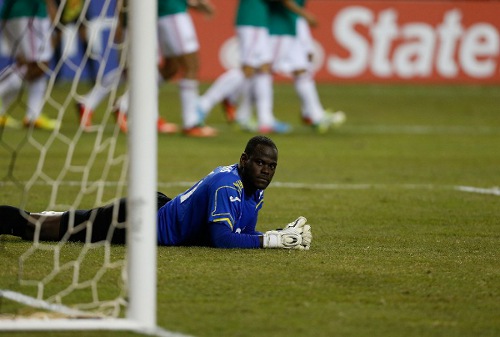 Trinidad and Tobago play Suriname and Haiti in Gold Cup play off contests on 4 and 8 January while they also host Panama and Mexico in vital Russia 2018 World Cup qualifiers on 24 and 28 March.
John-Williams stated publicly that Saintfiet will have to look for a job if the Warriors do not take at least four points from the March qualifiers.