Naparima College will compete in the 2016 Secondary Schools Football League (SSFL) Big Four tournament, after their successful protest against Presentation College's use of midfielder Kori Cupid during the regular season.
Cupid, a Trinidad and Tobago National Under-20 Team defender, played for the "Pres Lions" against Naparima as well as in several other Premier Division matches.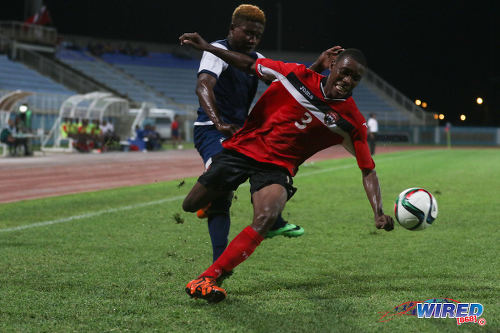 However, after a protest by 'Naps', the SSFL disciplinary committee ruled that Cupid had exhausted the number of consecutive school years allowed for a footballer. And the decision could possibly lead to a startling startling change to the league standings and, in particular, the fate of the relegated three Premier Division schools.
Presentation allegedly claimed that Cupid took his SEA examination in 2009, when he passed for Trinity College (Moka). However, Naparima manager Percy Samlalsingh was able to prove that the versatile player actually joined Trinity school in 2008, which makes this his ninth year of secondary school.
"[Cupid] wrote SEA in 2008 and passed for Trinity and there were no records showing [him taking the exams in] 2009," Samlalsingh told Wired868. "And when I spoke to teachers at Trinity Moka, they said yes he was there from 2008 to 2011…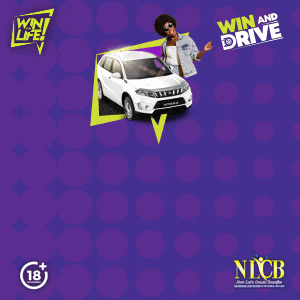 "I don't know why schools [are] going to this length to have students play. The rule is there. The rule states that you must have eight consecutive years, not nine years."
Presentation coach Shawn Cooper declined comment on the infringement.
According to Rule 1 of the SSFL's Credential Committee, "A player's status shall be determined by their last S.E.A. date. For players who did not write the S.E.A. Examination, the Committee shall consider relevant documents from the Ministry of Education to determine their status."
And Rule 2 further states, "Players shall only be allowed one repeat. Players are only permitted eight (8) years of schooling from the date of the S.E.A. exams and it must run consecutively." 
Naparima finished behind by Presentation on just goal difference, so the successful protest means they will take their southern rivals' place in the Big Four based on league finish.
However, Presentation were not inconvenienced much as, just a few hours after the SSFL's decision, they qualified for the Big Four again after clinching a spot in the National Intercol final via a penalty shootout win over Signal Hill Secondary. The Big Four kicks off on Friday 9 December, just three days after the National Intercol final.
The top two Premier Division schools and the two Intercol finalists qualify automatically for the Big Four while, if one of the two top Premier Division teams get to the Intercol final, the next team in the league standings gets their place.
Crucially, Cupid did not feature against Naparima in the South Intercol semifinals, when the Pres Lions eliminated Naparima, the defending National Intercol champs, on penalties.
So, the current Big Four line-up of Shiva Boys Hindu College, Naparima, Presentation and San Juan North Secondary would have happened regardless of the protest. But that does not mean Presentation will emerge unscathed from this debacle.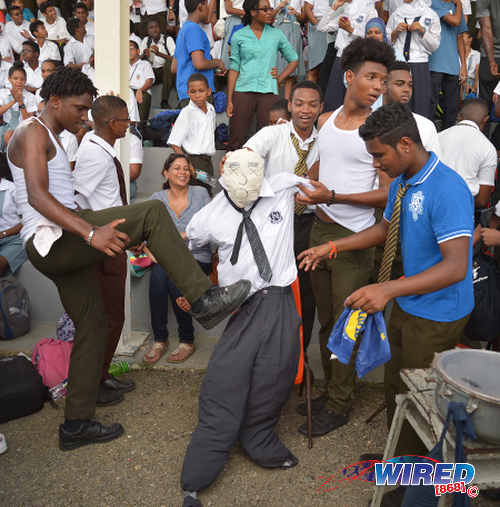 SSFL president Anthony Creed explained that the credentials committee, which is headed by general secretary Azaad Khan and includes all the zonal secretaries, is dutibound to look for other infringements by Presentation and Cupid—even without formal protests.
"Naparima went the legal route of protesting and there is a particular period for protests which is 72 hours [after the game is played]," Creed told Wired868. "What we are talking about is a credentials issue. There are other games he would have played but those teams didn't protest. The credential committee still has to look at those other games and refer them to the disciplinary committee…
"The process has to take its place."
At present, it is uncertain how many games Cupid appeared in this season. But Fatima College have already offered evidence to show that he featured against their school, which means the versatile player was used in more games than initially thought.
If Cupid featured in all of the Premier Division matches from Saturday 10 September in which National Under-20 players were allowed to take part, the impact of the final standings will be sensational since he might have also been used against Queen's Royal College—along with St Augustine Secondary.
Should the SSFL credentials committee refer those games to the disciplinary committee and a consistent ruling be provided, the relegation-bound trio of QRC, Pleasantville Secondary and Fatima could become East Mucurapo (12 points), San Juan North (11 points) and Pleasantville Secondary (10 points) instead.
While, at the top of the standings, the new placements from first to seventh would be Shiva Boys, Naparima, St Anthony's, Presentation, St Augustine, Signal Hill and Fyzabad Secondary.
But that's just the half of it, as East Mucurapo defender Abdus Ramcharan was also deemed ineligible by the SSFL since he failed to meet the Academic Criteria for prospective Form Six players.
Mucurapo already lost their appeal of the disciplinary committee's decision on the matter—which was made after a St Benedict's College protest—but have since taken their case to arbitration.
Should the arbitration panel rule that the SSFL followed proper procedure in arriving at the decision, the credentials committee will again be called to further investigate East Mucurapo's use of Ramcharan this season.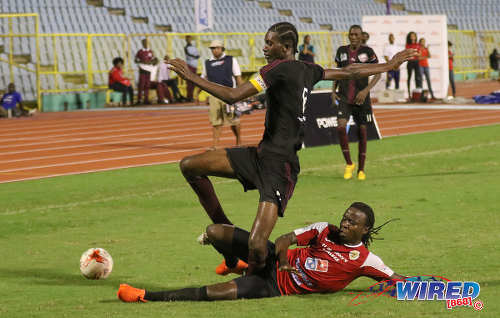 If the disciplinary committee rules against East Mucurapo and Presentation and should both schools have used the illegitimate players at every opportunity, only the order of the relegated trio from the Pres scenario will change with Pleasantville, San Juan and East Mucurapo finishing with 13, 11 and zero points respectively.
One result that sums up the farcical implications of the unfolding scenario came on Wednesday 21 September at Guaracara Park: Presentation's illegal player, Cupid, opened the scoring against an East Mucurapo defence that featured another ineligible player, Ramcharan. Presentation won 3-1.
God knows what the disciplinary committee will decide in that contest.
Samlalsingh hopes the SSFL learns from this debacle and forces its credentials committee to be more proactive in the future.
"There are too many discrepancies taking place right now and schools like ours and other schools as well try to do everything by the book," said Samlalsingh. "Again it comes back down to the SSFL. They need to sort out their business with the credential certificates, because look at the situation with Mucurapo.
"If they had done proper research he would not have been playing at all."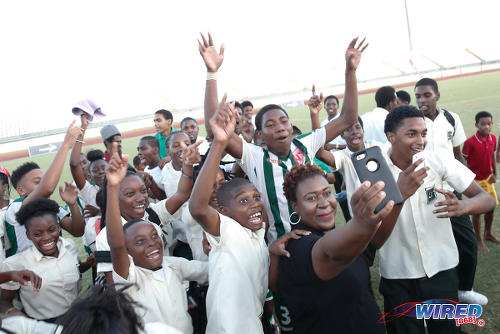 (The bottom five SSFL teams if Cupid played in all possible games—only the last three are relegated)
QRC (13 points), Fatima (12 points), East Mucurapo (12 points), San Juan North (11 points), Pleasantville (10 points).
*—East Mucurapo are relegated, rather than Fatima, due to inferior goal difference.
(The bottom five SSFL teams if Cupid and Ramcharan played in all possible games—only the last three are relegated)
QRC (15 points), St Benedict's (15 points), Pleasantville (13 points), San Juan North (11 points), East Mucurapo (0 points).