Trinidad and Tobago had a bittersweet time in Rio today as track and field events and indoor cycling got underway at the 2016 Olympic Games.
Cycling sprint star Njisane "J-Boy" Phillip roared through the preliminary round but failed to match his 2012 accomplishment of a place in the semifinal while Cleopatra Borel's tears of joy—after booking her place in the shot put final—was enough to either melt a heart of stone or freeze an ESPN interviewer.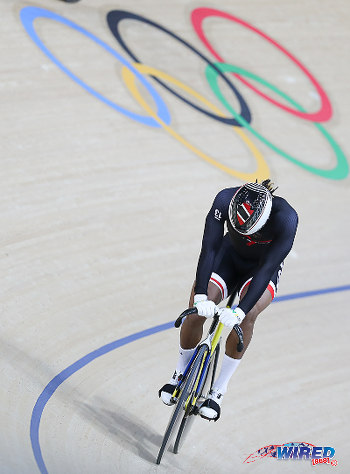 Arguably, the saddest moment was delivered by United States shooter Kim Rhode, who used the occasion of her Olympic bronze finish—her sixth medal across as many tournaments—to plug controversial presidential candidate Donald Trump and gun advocacy.
"I'm definitely Trump! He's very much for the Second Amendment," said Rhode, who told reporters that her three-year-old son is already a member of the National Rifle Association (NRA) youth programme.
Ahh… The Land of the Free. A country where you can't spank your child but can teach him about AK-47s before he is old enough to read.
Cleopatra hopes to impart a more positive legacy, as the consistently awesome shot putter made her first Olympic final since 2004, after failing to advance past the preliminary round in 2008 and 2012.
Cleo was cheated out of her place in the final, four years ago, as two finalists were caught doping. But there was no stopping her this time, even though the final itself belonged to the excellent American Michelle Carter who upset New Zealand reigning champion Valerie Adams with a throw of 20.63 metres.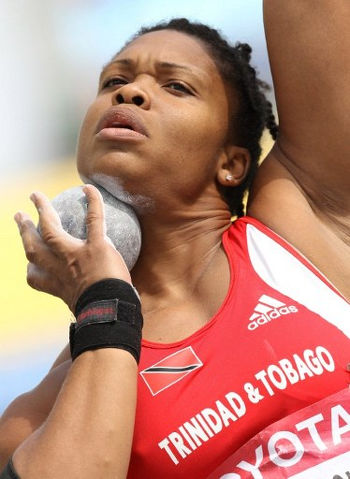 The Mayaro thrower and four time Olympian managed seventh with 18.37 and promptly called time on her field career.
"This is it, I've had a great career," Borel told ESPN interviewer and former 400 metre hurdles legend Felix Sanchez. "Hopefully I've inspired others [in the Caribbean] to go for their dreams."
Hell, hopefully she can inspire Felix too. On today's evidence, the former effervescent hurdler has taken to television commentary like a fish to a gravel road.
Mr Live Wire is convinced that the only thing more awkward than seeing Felix the Cat try to cope with a tearful Cleopatra, is watching Joel Villafana try to squeeze a giggle out of Desha Rambhajan on the TV6 news.
In the women's 100 metre sprint Michelle-Lee Ahye glided into the semifinal with a time of 11 seconds in her heat and will be joined by compatriot Semoy Hackett, although Kelly-Ann Baptiste was not so fortunate.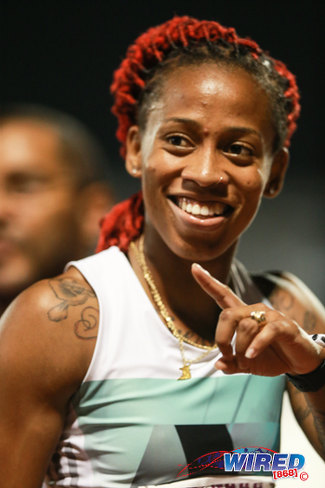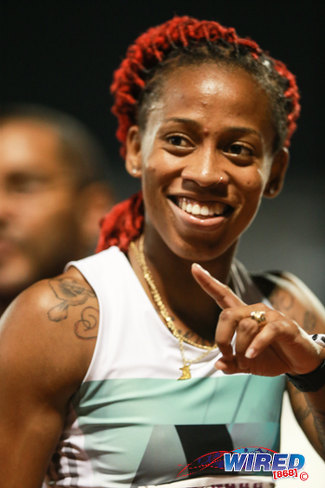 While, in the men's 400 metre, young buck Machel Cedenio is still in the medal hunt—after a cool 44.98 in his heat—and has Lalonde Gordon for company in the semifinals, although Deon Lendore failed to force his way through.
It was a rough day for sailor boy Andrew Lewis too, as he suffered a disqualification which cost him a score today. Naturally, it doesn't mean he won't sail again on this aquatic answer to Tour de France, which has another three days to run.
But in 40th place from 46 participants, the Westmoorings Laser blazer no longer has a realistic shot at a medal.
There was another tear jerker in cycling as J-Boy failed to get into the quarterfinal round, despite two tries. In the end, as Germany's Maximilian Levy and New Zealand's Edward Darkins sprinted away into the distance, it was easy to assume that Njisane simply had nothing left in the tank—so much of his passion and drive arguably drained away in an emotional stop-start Rio campaign.
It was more a case of jerk than jerker for the United States women's football team, as goalkeeper Hope Solo ripped into the Sweden team that eliminated them on penalty kicks.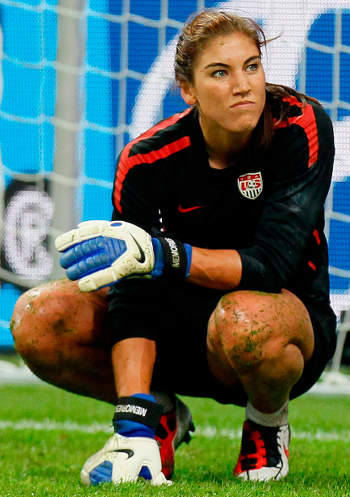 "I don't think they're going to make it far in the tournament," said Solo. "I think [their style of play] was very cowardly. But they won, they're moving on and we're going home."
And if there is one person who knows about a 'cowardly' fight, it is probably the US goalie once charged for allegedly hitting her sister and 17-year-old nephew in a domestic violence incident, two years ago.
Hopefully, Trinidad and Tobago's athletes will be the ones sharing licks tomorrow, as super heavyweight boxer Nigel Paul joins the fray along with men's 100 metre sprinters Richard "Torpedo" Thompson, Rondel Sorrillo and Keston Bledman, who compete from 11am.
The women's 100 metre semifinals and final and men's 400 metre semifinals are also carded for tomorrow night.
Red, white and black in yuh pueffen! Make them tootoolbay, Torpedo!