On 9 November 2015, a letter was sent from the email address of Hannifer Dick, the mother of Trinidad and Tobago international gymnast Marisa Dick, to Trinidad and Tobago Gymnastics Federation (TTGF) second vice-president Ricardo Lue Shue.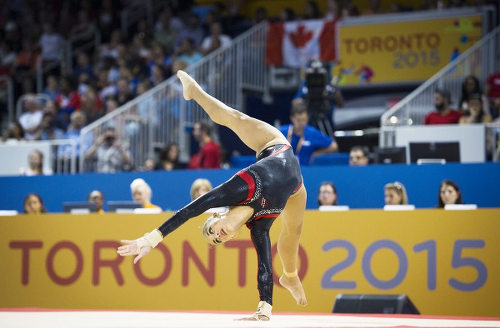 Marisa, according to the email, was "heartbroken" after discovering that was not selected to represent the TTGF at the Rio 2016 Olympic Test event.
"I wanted to let you know that Marisa is now aware that she was not chosen to go to the test event in Rio," stated the email. "It was posted onto the TTOC website which Thema has shared. Marisa is heartbroken…
"I have tried to tell her that there is hope but at this point she does not feel like anyone is fighting for her."
Marisa's emotional response in itself was, arguably, surprising, since she knew that Thema Williams beat her by 18 places at the Glasgow 2015 World Championships. And, according to the contract both athletes signed before the competition, the best gymnast in Glasgow would represent Trinidad and Tobago in Rio.
The TTGF has never publicly contradicted that stance, regarding Williams' right to represent her country.
So, one of the lingering mysteries of the gymnastics furore remains what was said in the upcoming weeks that led Marisa to tell a Canada news station, CBC, on 13 January 2016 that she still had a shot at the Rio Olympics. And it was "cut throat time."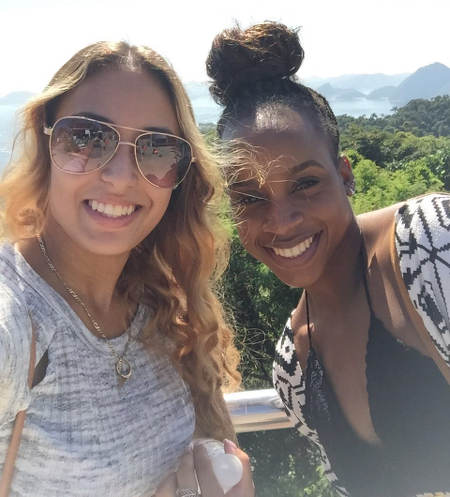 In the interview, Marisa spoke about her copyrighted move "The Marisa Dick."
Interviewer: How did you come up with it?
Marisa Dick: My coach and I started working on it… I thought why not try this, it hasn't been done before.
Interviewer: It amazes me that people are still coming up with things that haven't been done before. You obviously knew people hadn't done it, right?
Marisa Dick: There is a (…) book of all gymnastics skills and we went flipping through there and saw that it wasn't in there. So we just went for it. I have to complete it in a World Championship or an Olympics. And from there on it gets valued… It is super cool just to know my name will live on in the gymnastics world.
Interestingly, the "Marisa Dick", which was officially recognised after the Alberta-born gymnast executed the move at the October 2015 competition in Glasgow, looks similar to a mount done by another Canadian gymnast, Samantha Gourley, who was competing on the Alberta circuit at the same time as Marisa.
There is a video below of Marisa performing the move at the Commonwealth Games on 28 April 2014 and Gourley executing it in practice on 26 March 2014. It is uncertain which gymnast tried it first although, according to gymnastics rules, you can only be officially recognised for the move if it is executed at an international tournament of a particular stature.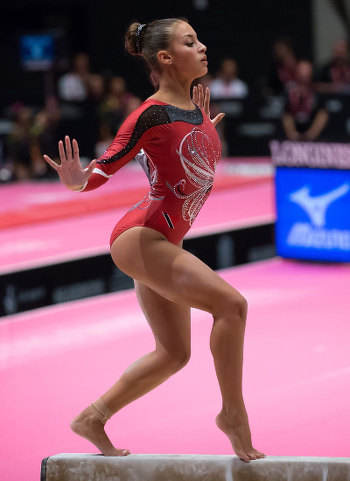 Editor's Note: Click HERE to listen to Marisa Dick's  cut throat comment for yourself.