Two weeks after the Trinidad and Tobago Gymnastics Federation (TTGF) referred its two star athletes to a disciplinary committee, Thema Williams and Marisa Dick remain unsure about what happens next, as the local sporting body is yet to set a hearing date.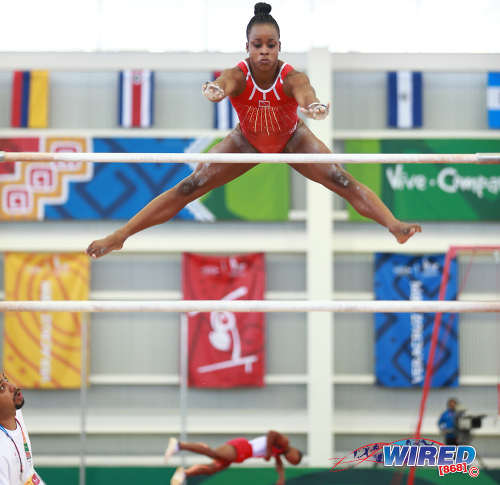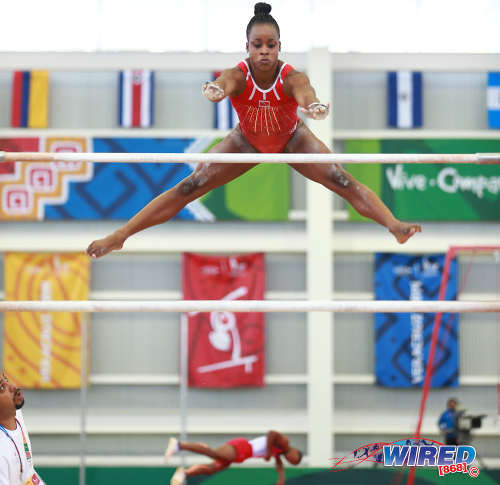 Wired868 confirmed yesterday that the TTGF, which comprises of voluntary officials, has not yet a date for its disciplinary meeting, although the board is adamant that it will happen this week.
The disciplinary committee, according to TTGF general secretary Elicia Peters Charles, will consist of seven people with just two members from outside the fraternity: president David Marquez, general secretary Peters Charles, a representative for the registered gymnastics clubs, a representative for the coaching body, one trustee, a legal representative and a mediator.
At stake, potentially, is a spot at the Rio 2016 Olympic Games Test Event in April.
On 23 February 2016, an anonymous poster named "Georgette Heinz" sent a topless photo of Williams to the Gymnastics Federation, the local gymnastics fraternity and the media, which the TTGF felt violated its rules for good conduct.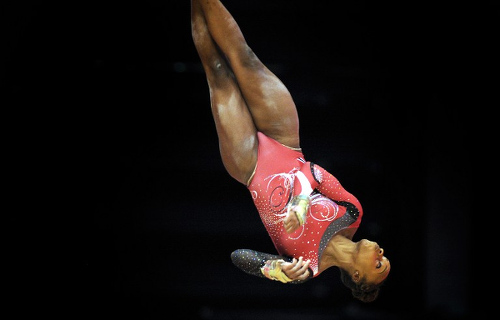 Williams told Wired868 that the shot was posted on and removed from her Instagram account almost a year before she signed a TTGF contract in which she agreed to a clause about good behaviour by the local body.
Within 48 hours, the TTGF executive committee agreed on a punishment for Williams. But, before that decision could be relayed to the national gymnast and the media, two more photographs were dispatched on her alternate, Dick—this time by a "Kamara Heinz" and "Melissa Grant.
In one photo, Dick was also topless while, in the other, she described herself as "Canadian at heart."
Dick would replace Williams if the latter gymnast is ruled out of the Rio meet.
"We made a decision (on Williams) but we don't want to disclose it yet," Peters Charles told Wired868, two weeks ago. "A photograph came to my phone before 10 am today and, based on that, I don't think it would be prudent of us to send out a press release which pronounces on one person and not the other.
"So we have to schedule a second meeting and then send a comprehensive release dealing with both situations."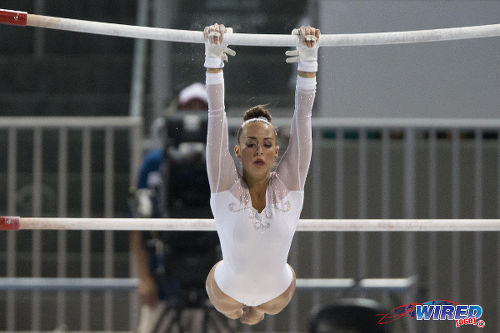 But, while the initial decision on Williams was done in two days, it has taken over two weeks so far for a joint verdict on the two gymnasts.
Williams confirmed to Wired868 yesterday that she has not heard from the TTGF about the date of the meeting. However, she said it has not affected her preparation.
The former Tots and Tumblers gymnast and St Joseph's Convent (Port of Spain) student, who is now based in Michigan, trains for 23 hours per week with United States coach John Geddert.
Wired868 tried unsuccessfully to reach Dick for comment while the TTGF promised to make a statement when an update was ready.
The TTGF stated last week that, if necessary, it can replace Williams and Dick and send an unidentified third gymnast to the Rio Olympic Games Test Event in April.