The giant frame of 26 year old Play Whe San Juan Jabloteh forward Jamal Gay is hard to miss on the football field for more reasons than one.
A former Secondary School Football League (SSFL) champion with El Dorado Senior Comprehensive, Gay went on to play professionally in Germany and Finland, represent his country at a FIFA Under-20 World Cup in Egypt and win 22 senior international caps for the "Soca Warriors" with seven goals.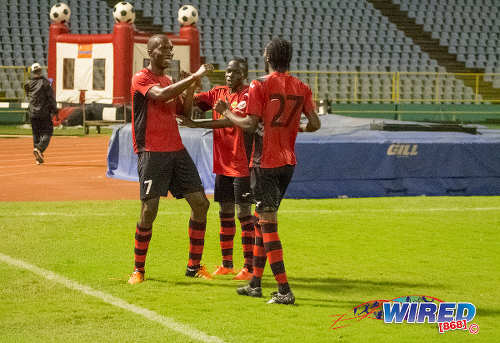 Gay, who is at the forefront of Jabloteh's push for a 2017/18 CONCACAF Champions League place, took time off to talk to Wired868.
What is your date of birth?
9 February 1989.

What is your home town?
La Horquetta, Arima.
What is something most people do not know about you?
I'm a family guy. I spend most of my time outside of football with my family.
What do you enjoy doing in your free time?
I watch Champions League or English Premier League on TV.
What is your favourite team?
Arsenal.
Who is your favourite player?
Cristiano Ronaldo (Real Madrid FC).
Who is your favourite Trinidad and Tobago player?
I like Daneil Cyrus (W Connection) and Joevin Jones (Chicago Fire).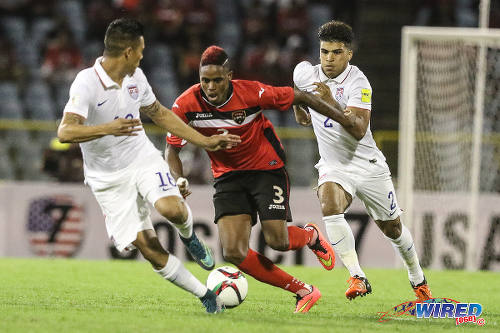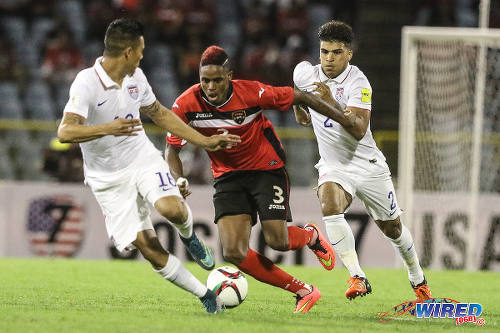 What age and how did you start playing football?
I started at the age of six or seven years old in primary school at Arima Boys R.C School. My older brother, Walter Gay, was also a footballer and he got a scholarship to study abroad at Mars Hill College, North Carolina. He was the one that really influenced and inspired me.
How many siblings do you have?
I have five siblings and I am the youngest.
Are there any other footballers?
No, only my brother and I play football.
What do you hope to accomplish in football?
I want to play at the highest level one day. Maybe the Champions League.
What would be success for you as a player?
Well for all footballers, success would be to win trophies and the chance to establish themselves on an international level. Or even playing with the national team at the World Cup and making your country proud.
How would you describe yourself as a person?
I'm a humble person.
Who was your most important coach(es) and why?
There are a couple coaches who have made a difference in my life but in the early stages while attending El Dorado Senior Comprehensive, Mr Trevor Spicer was the most influential. I did extremely well at El Dorado and that is what really opened the door for me because I went straight from there to the national team.
While being on the national team, coaches such as Angus Eve, Zoran Vranes, Anton Corneal, even the present national coach, Stephen Hart… I learned something new from each. But the most important is Mr Trevor Spicer.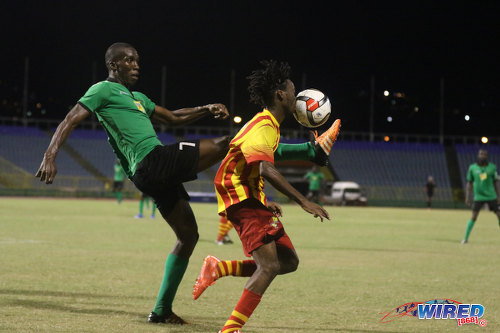 How old were you when you made your debut for the national team?
I was 18 years old.
Do you remember the first game you played?
Yes! It was in 19 March 2008. We played El Salvador at the Marvin Lee Stadium. We won 1-0. 
What makes you stand out as a player?
My attributes as a player is that I can hold up the ball (and) I can also score goals. I work very hard.
What was your best moment in football so far? And your worst?
My best moment in football was when I scored my first international goal. We played against Barbados. It was May 11, 2008. It was Mother's Day and I planned to score a goal for my mom, Carol Gay.
My worst was when I got injured. It was a knee injury while on trial with KV Mechelen in Belgium in 2013.

You represented Trinidad and Tobago at the U-20 Word Cup in Egypt, what was that experience like?
That was a massive experience. It was my first time on a global stage. The stadium was full. 80,000 people roaring. You could not even hear the coach's instructions.
What were the results of that tournament?
In the first game, we lost 4-1 to host nation, Egypt. We lost 2-1 to Italy and we drew 0-0 against Paraguay.
Tell us about your experience playing in Germany?
In 2009 while I was playing on the national team, I met an agent and he organised to take me on trial in Germany. I only played one game with that team and I was not signed. However I signed with Rot-Weiss Oberhausen off of the recommendation of the original team.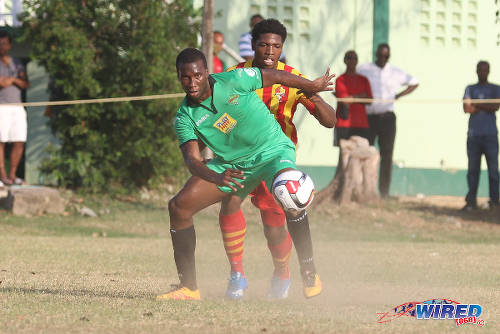 Did you find it difficult adjusting to the culture, food and weather in Germany?
The most difficult adjustment was the language because I had to learn German. But I got accustomed to  everything else once I was willing to open my mind to change.
Can you still speak German?
Uhhh… basic. (Laughs)
How did you end up playing in Finland?
In 2014, some Finnish agents came to Trinidad to watch Caledonia AIA play and that is how I got the opportunity to go to Finland for one season.
I played with Rovaniemen Palloseura and I really enjoyed my stay there. I went as a striker and then one day the coach asked me to play midfield for him. It was either that or I would sit on the bench in the cold. I had nothing to lose.
I started playing midfield and I had a great response from everyone on the team. I scored 2 goals and had 7 assists. I was playing defensive midfield and I also won the most balls in the midfield.
A lot of people in Finland were looking at me; I was one of the most influential people on the team. We did extremely well. We played in the European League and we finished either fifth or seventh that season. 
Did you go on any other trials?
I also had another opportunity in Belgium. I was supposed to sign to KV (Mechelen) but I got a knee injury and that's why I did not sign. I was also at Toronto FC in 2011 but unfortunately I did not make the team.
What do you think can be done to improve football in Trinidad and Tobago?
I think honestly we have a lot of talent in T&T. I think we just need to come together as one and form like a fraternity so we can all benefit. A lot of local players leave to play with different clubs abroad and are doing really well and the national team is doing well, so I think there are good players.
I think the fans should show more support, more sponsors should come on board. We are grateful for the sponsors we have now but I think more can come on board. Overall it will help the bigger aspect of the game. It's a business. Football is a business.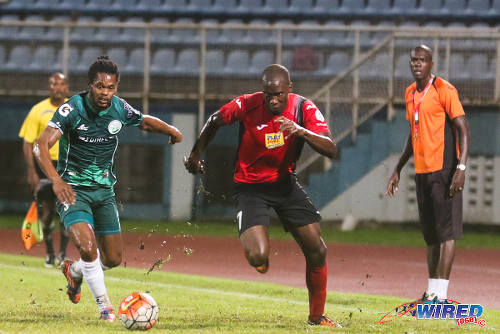 What can the Ministry of Sports do to improve football?
For a lot of people, this is our daily life. Football needs support, whether it is grassroots, Pro League, Super League, school football, with finances and improving the facilities.
What are your plans for life after football?
I like business and I'm interested in entrepreneurship.