Mr Live Wire would like to pay his respects to the passing of the political career of COP political leader and patron saint of satire, Prakash Ramadhar: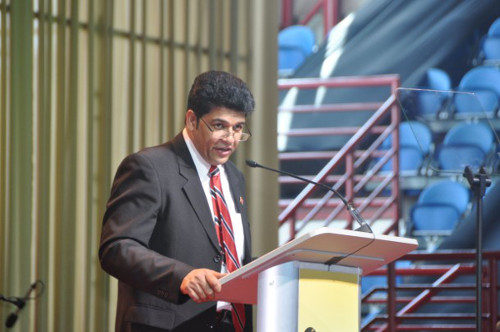 It is good to see such a large crowd of friend, foes but, mostly, the indifferent, to mourn the passing of a special politician, Prakash Ramadhar.
Special in so far as that, in a profession often compared to a popularity contest, Prakash had the good grace and humility to stand out for nothing whatsoever.
He was a pleasant looking fellow with an honest face. He always wore that sweet, uncomplicated look that made grandmothers swoon and made Anil Roberts feel nauseous.
In fact, Prakash took family very seriously. He is a man who could say, with no chance of contradiction, that he is indeed his brother's keeper. Although he was mostly his brother's debtor, after Justice Vashiest Kokoram ordered him to pay Kishore Ramadhar TT$90,000 for slander, distress, hurt and humiliation.
But how else was Prakash to prepare Kishore for the emasculating business that is politics? Who better to teach humiliation than a man who bore his slights with such aplomb?
Unflappable to the end, Prakash kept a straight face as Tanty Kamla held leadership meetings without him, Anil disparaged him in the media and even Pastor Rodger ignored him.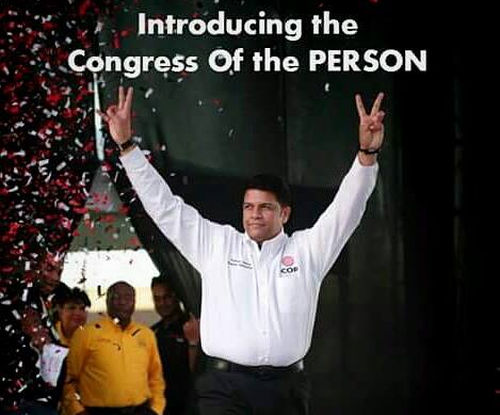 Bear in mind that it could not have been easy to replace the COP's founding father, Winston Dookeran. Dookeran had a special place in the heart of local political enthusiasts.
In an era of charismatic opposition figures like Basdeo Panday, Jack Warner and Roodal Moonilal, Dookeran was as welcomed as a glass of tap water in an open bar.
His speeches were known to put the fussiest babies to sleep.
Prakash was the perfect successor. He was as dynamic as baby food, as likely to get you safely to your destination as the neutral gear.
His ability to be glossed over was so immense that, although he chaired a meeting relating to the controversial Section 34 bill, he was never singled out, as nobody could say in good conscience that he was the brains of the operation.
It was largely due to that strength of his that he was chosen to a constitutional reform panel, so Tanty Kamla could then ignore their recommendations and do her own thing.
COP was the country's effective third party when Prakash took over and, quietly but efficiently, he made them third by some distance.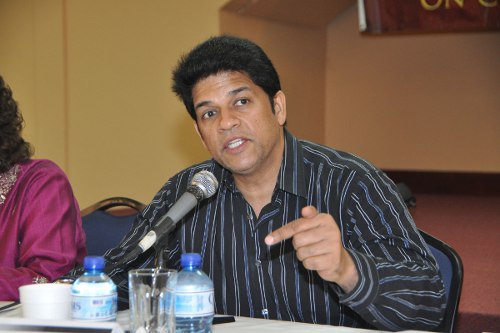 It summarises the political legacy he leaves behind: The proud leader of the third party in a two-party nation.
Prakash's sense of political timing remained uncanny to the last.
He resigned in the same week that Raymond Tim Kee went down in flames after angering a significant portion of the social media population for an excessive case of "holier-than-thou" on Ash Wednesday. And just hours after Inspector Alexander went all Chris Brown on his former co-host, Ian Alleyne, while investigating a domestic abuse case.
Incidentally, Alleyne's previous co-host, Om Lalla, once also tried to give him a public flogging for the St Joseph seat. Someone seems to be calling a lot of abuse on to himself, right Raymond?
These hoes, as the good book says, just ent loyal.
Wait… What was I talking about? Right. The unforgettable Prakash Ramadhar.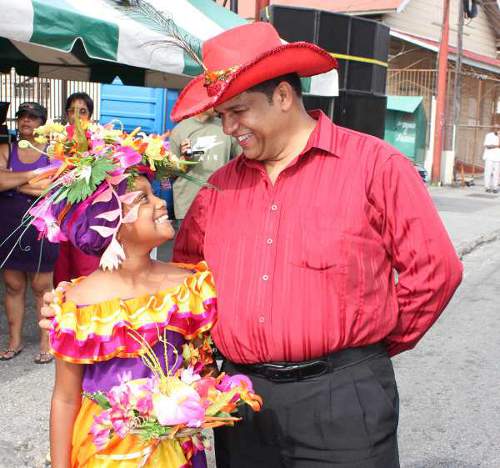 Trinidad and Tobago will never forget to not remember you, Sir. And there can be no warmer sentiment bestowed on a former People's Partnership politician.