Scene: Residence of former Prime Minister Patrick Manning. His old Parliamentary colleague, fellow Presentation College, San Fernando alumni and ex-Prime Minister Basdeo Panday takes a seat.
Patrick Manning: What would you like to drink old friend?
Basdeo Panday: Ahmm… Gimme a Carib there, old man. Ahmm… Stiff and cold like that Corpse party!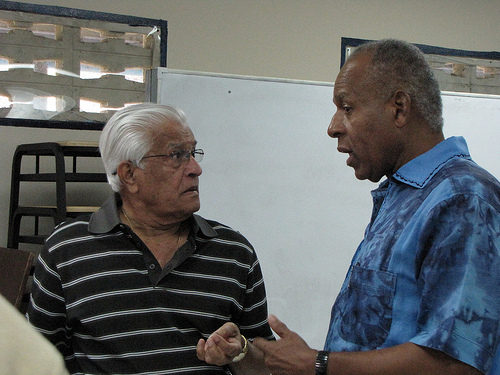 Manning: (Haha) I'm a Stag man myself these days.
Panday: You mean Keithos still have you green like that bottle?
Manning: That's not funny, Basdeo. That's not funny. At all, at all, at all.
Panday: I was only pulling your chain, Patos. I know how you feel. I left a rising sun; but that set years ago. It's best they put up a disco ball instead! Women sneaking in young boys? Marijuana smoking? But it's a damn frat house?! I heard they tried to get Destra to sing in a party there once… And she and all say she ent so loose!
Manning: (Shakes head) Bark at my dog and ignore my cat, Basdeo?! Is that we've come to, my good man?! Cavorting on the streets with that young girl? I haven't seen anything so crude since Benjai come on stage in his jockey shorts!
Panday: Steups. At least you know what Keithos likes. From the stories I hear, I wouldn't know what to lock up when Anand and Moonilal in the area… Fuad Khan doesn't know what missing animals to investigate if you asked me.
Manning: Somebody needs to sit that Rottweiler down for a talk about the birds and the bees. That was no bird he was embarrassing himself over. And what was all that nonsense about bees and honey pots? He trying to replace Kamla or Winnie the Pooh?!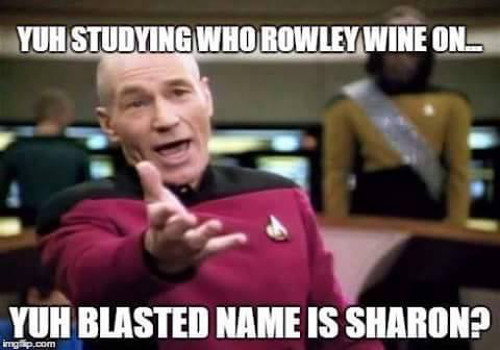 Panday: Patos, you are letting emotion cloud your judgment my old friend. Look at the real issues… You didn't see Kamla in that TV debate the other night talking to herself? I swear it's not public relations that woman needs… It's either a psychologist or an exorcist!
Manning: Yes, yes. I remember when Shelly Dass interviewed me. There were dimples and blushes flashing all over the place. That interview was so charming you could watch it with Barry White playing in the background. That's old school my good man…
Did you see Morgan Job in that oversized suit he borrowed, holding Kamla's hand like they're on the Love Boat? He turned Krystian too? Even I wanted to take a smoke after that nonsense.
Panday: These young pretenders eh Patos. But what we will do old chap? Remember when I said if you see me and a lion fighting, to feel sorry for the lion?
Manning: Of course!
Panday: I took some young relatives to the zoo last week and we passed by a lion. I tell him: Rush in if you feel you is man!
Manning: And what happened Basdeo?
Panday: Sigh. The lion steups and say he leaving me for the corbeaux.
Manning: Hahaha. The world's changing my good man. You have to keep you know. These days I get so much of my football news online with Wired868.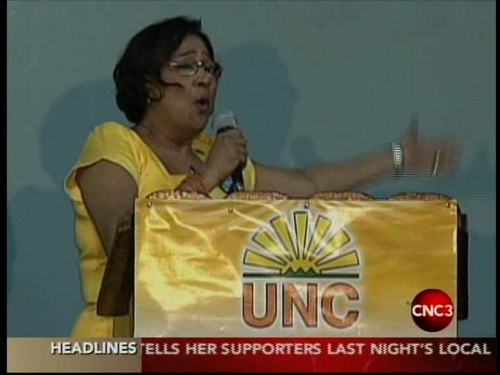 Panday: I can't oppose you there Patos. I go on the 868 every day! In fact, I will take a nap now so tomorrow will come quick; and I can read more of Mr Live Wire's political satire. Put me in the Calder Hart guest room; wake me up when it is over.
Manning: (Upset) What?! My Hazel only serves breakfastes for one Prime Minister. Don't try that. You best remember what constituency you come from. A wise man said once that streams flow into rivers and rivers flow into seas…
Panday: (Sneers) That's insulting. That's insulting…
Editor's Note: This column is pure satire and all conversations are faked; no offence is meant at parties named although they probably deserve it!